Oprah Winfrey's interview with Meghan Markle and Prince Harry on Sunday night was full of astounding facts, like how *certain* members of the British Royal Family might be pretty racist.
This was suspected before, but hearing that "someone" in Buckingham Palace was worried a future prince might have darker skin is still pretty shocking.
And Oprah Winfrey was there to respond appropriately:
People noticed that Oprah made the night with her many facial expressions and hand gestures conveying total disgust and anger on behalf of Meghan and Harry and little Archie:
Oprah instantly became everyone's favorite new meme, and it applies to far more than gossip bombs and tabloid takedowns.
Everyone can find an Oprah face they relate to now:
1.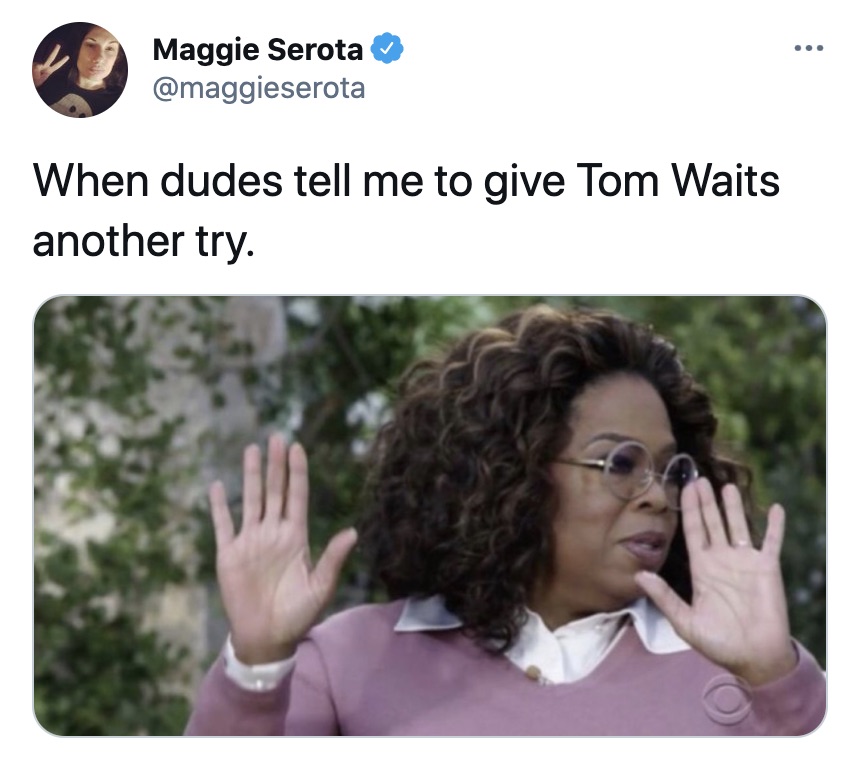 2.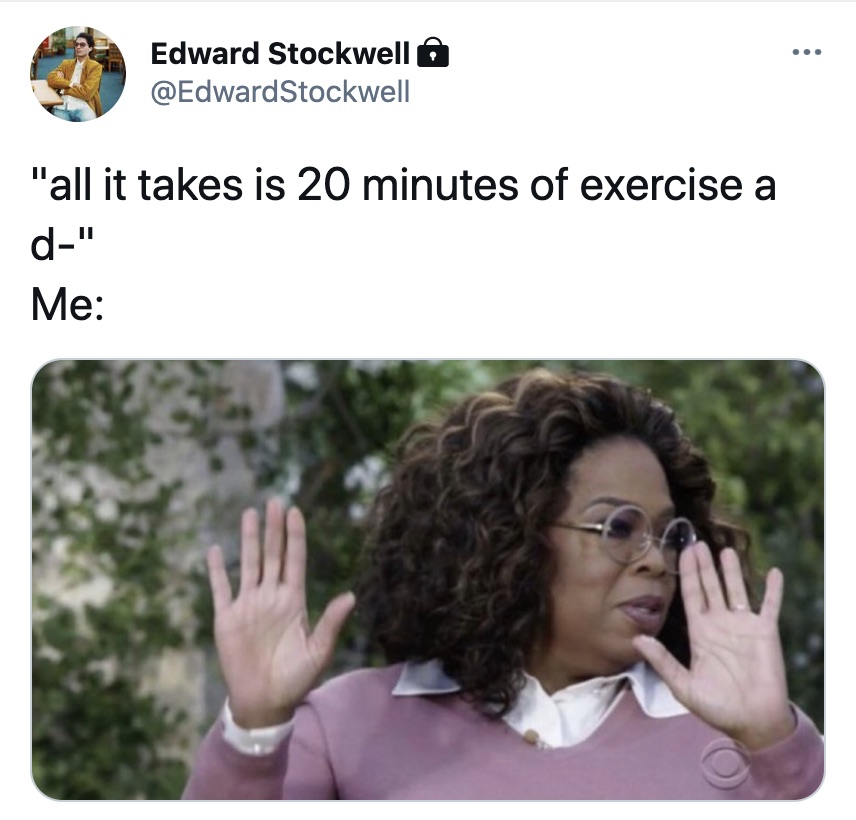 3.
4.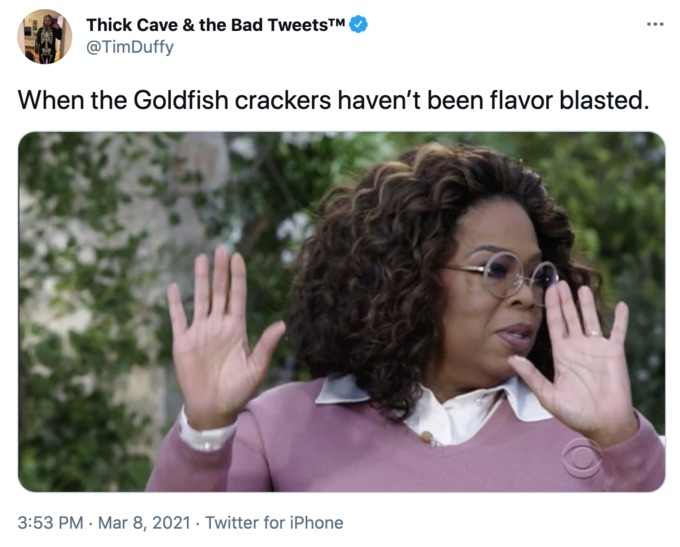 5.
6.
7.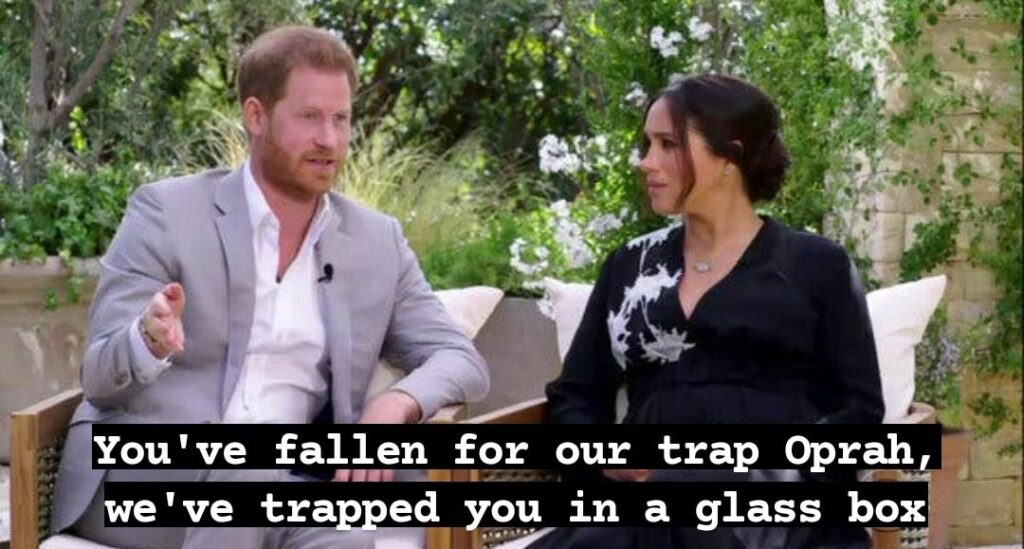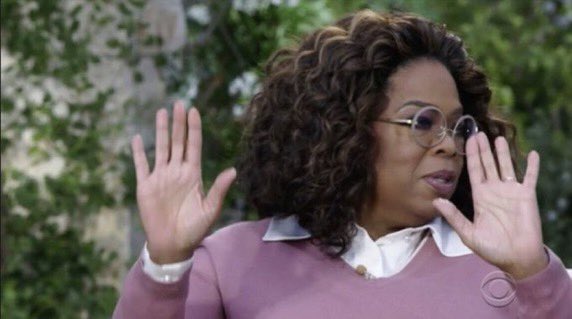 8.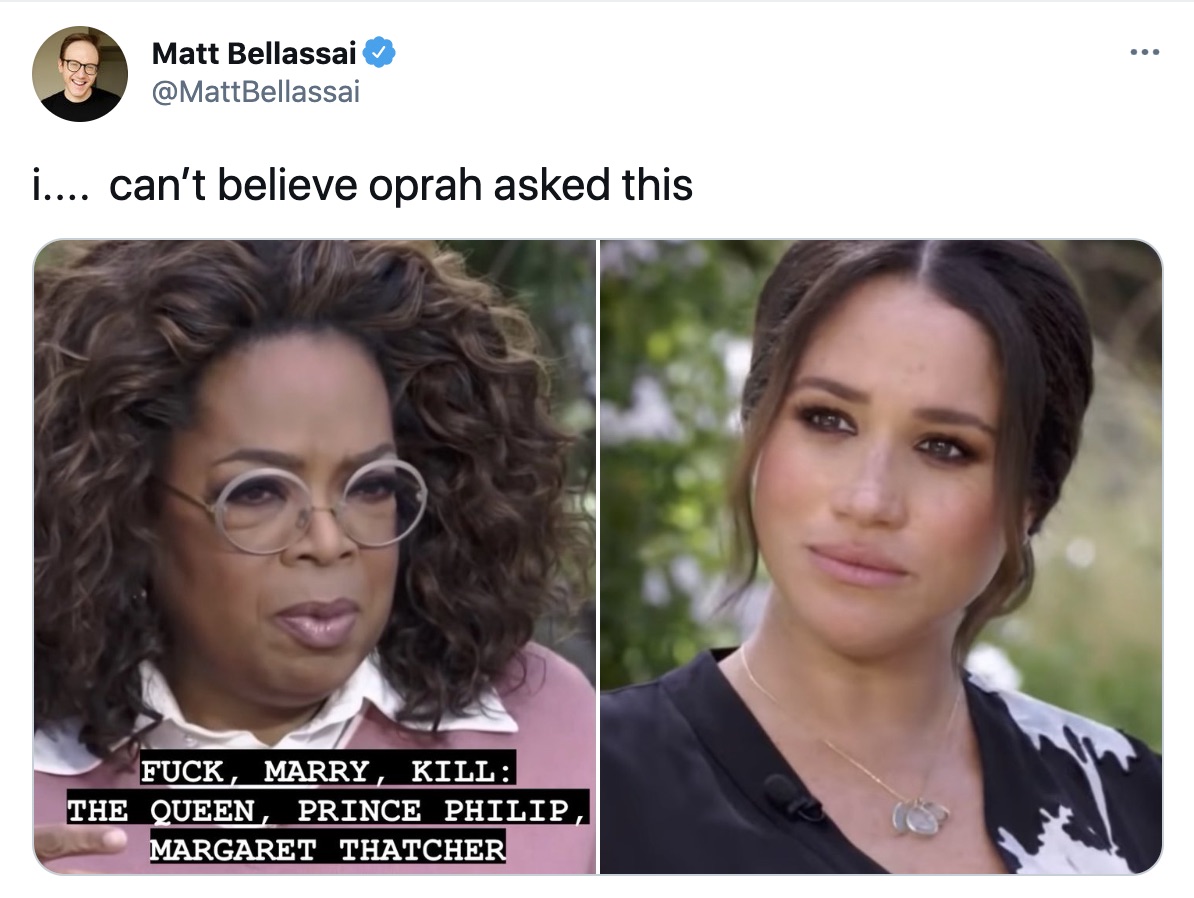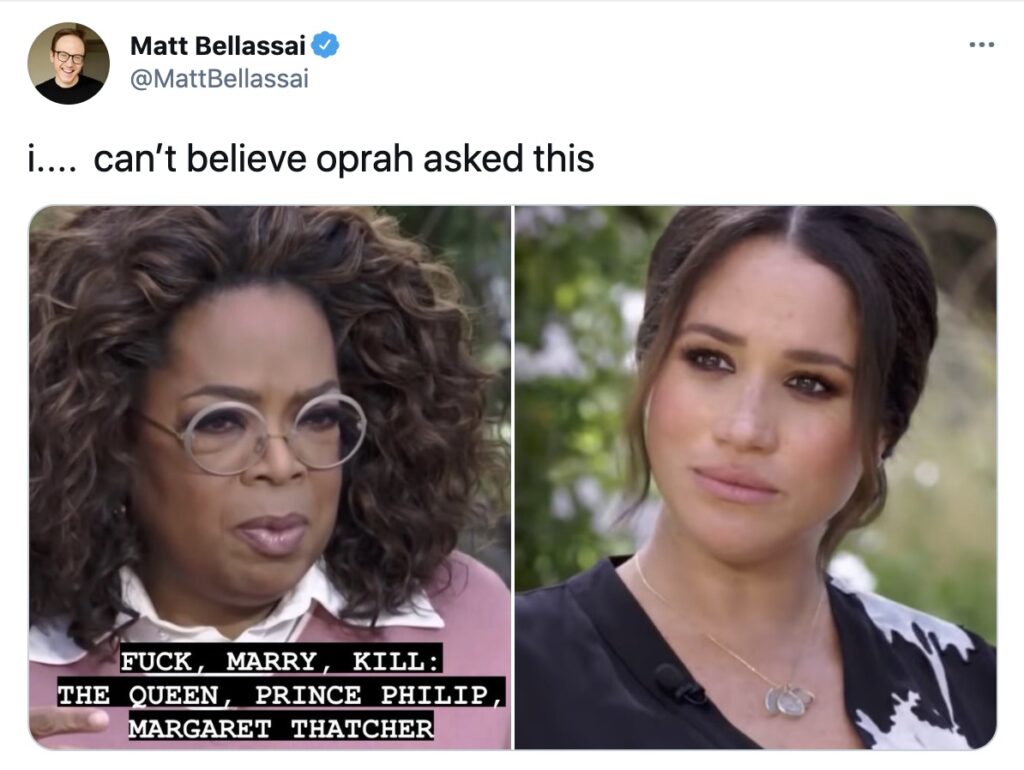 9.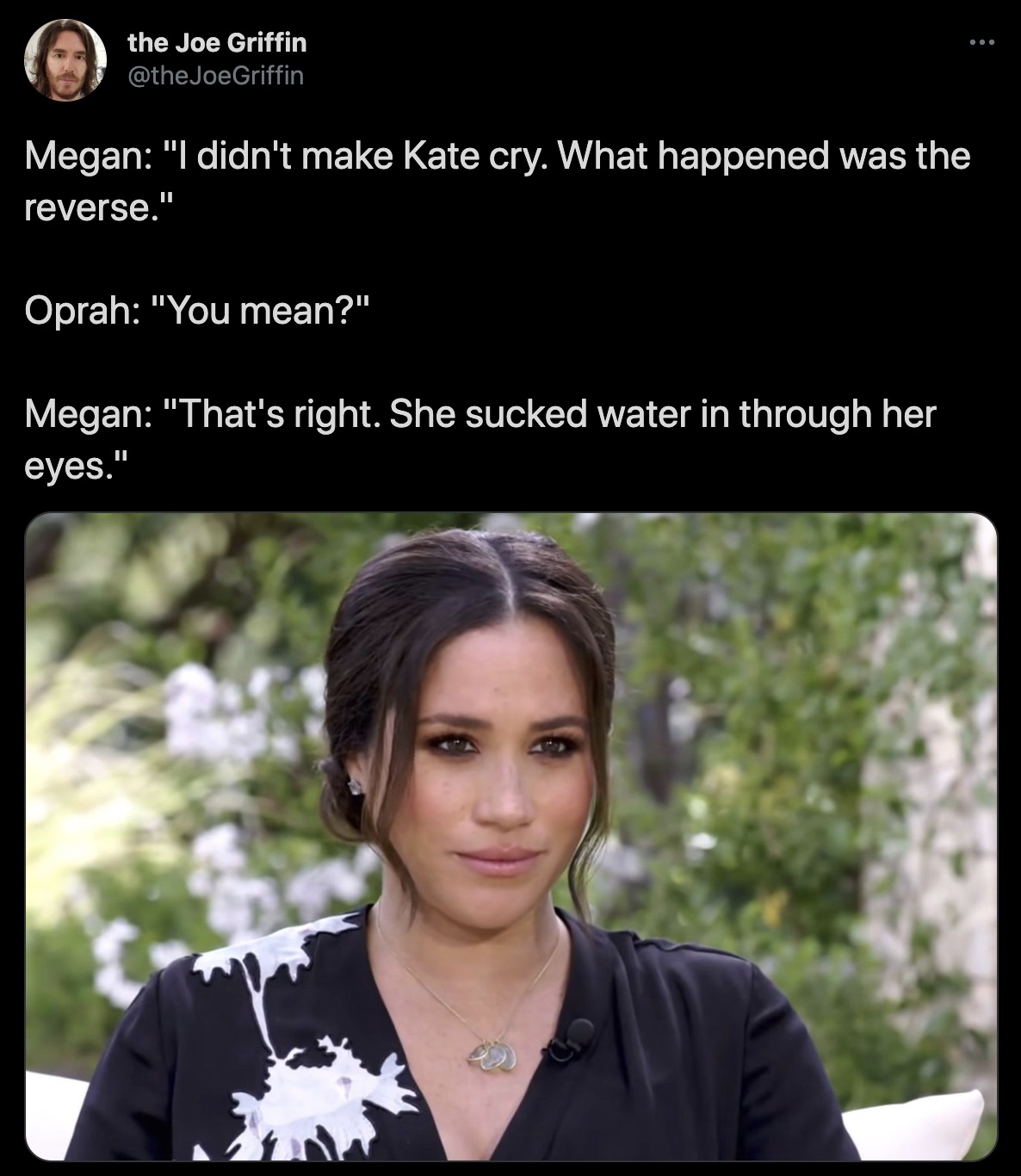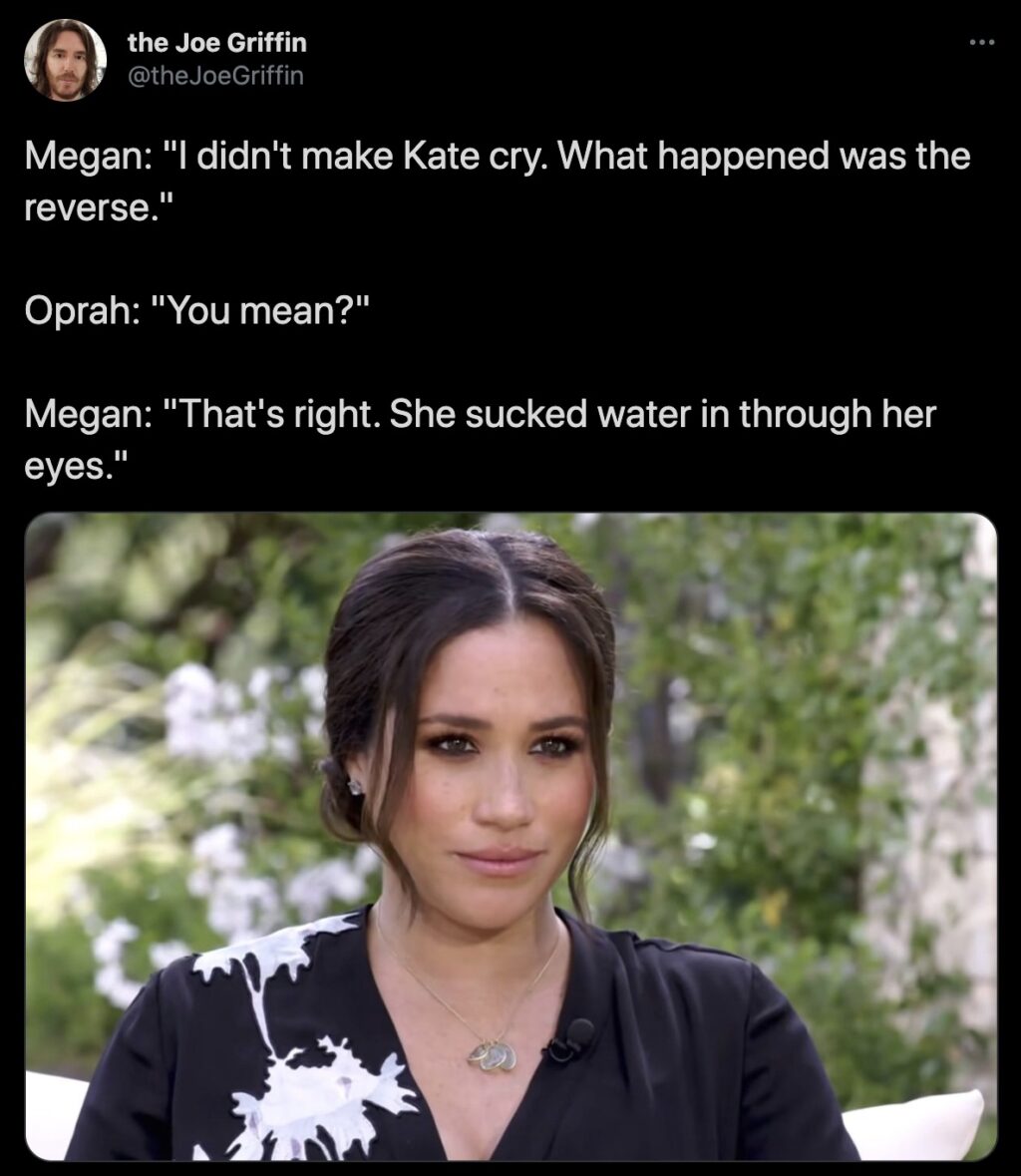 10.