Since The Mandalorian debuted along with streaming service Disney+, it has taken over social media.
Most Star Wars fans love it, but not because of the gunslinging and action. They love it because of an itty bitty 50-year-old cutie who is NOT YODA, but still gets called Baby Yoda a lot because, yeah, it looks like Yoda as a baby.
Move over sipping tea Kermit meme, Baby Yoda has become the most gifable, memeable creature in media and the latest iteration is the Baby Yoga sipping soup meme.
Every episode has a new adorable moment to feed the masses, specifically this recent scene where Baby Yoda sipping soup from a cup:
Baby Yoda and his soup is the new sipping tea meme. I've said it. pic.twitter.com/pxPTd8kxEw

— Mando the Bounty Hunter (@AdoptedBabyYoda) November 29, 2019
A meme is born! Below are all the best Baby Yoda sipping soup memes, which are trying to take over the Kermit Sipping Tea memes and absolutely succeeding. Kermit has been dethroned. Baby Yoda sips soup in his place.
1.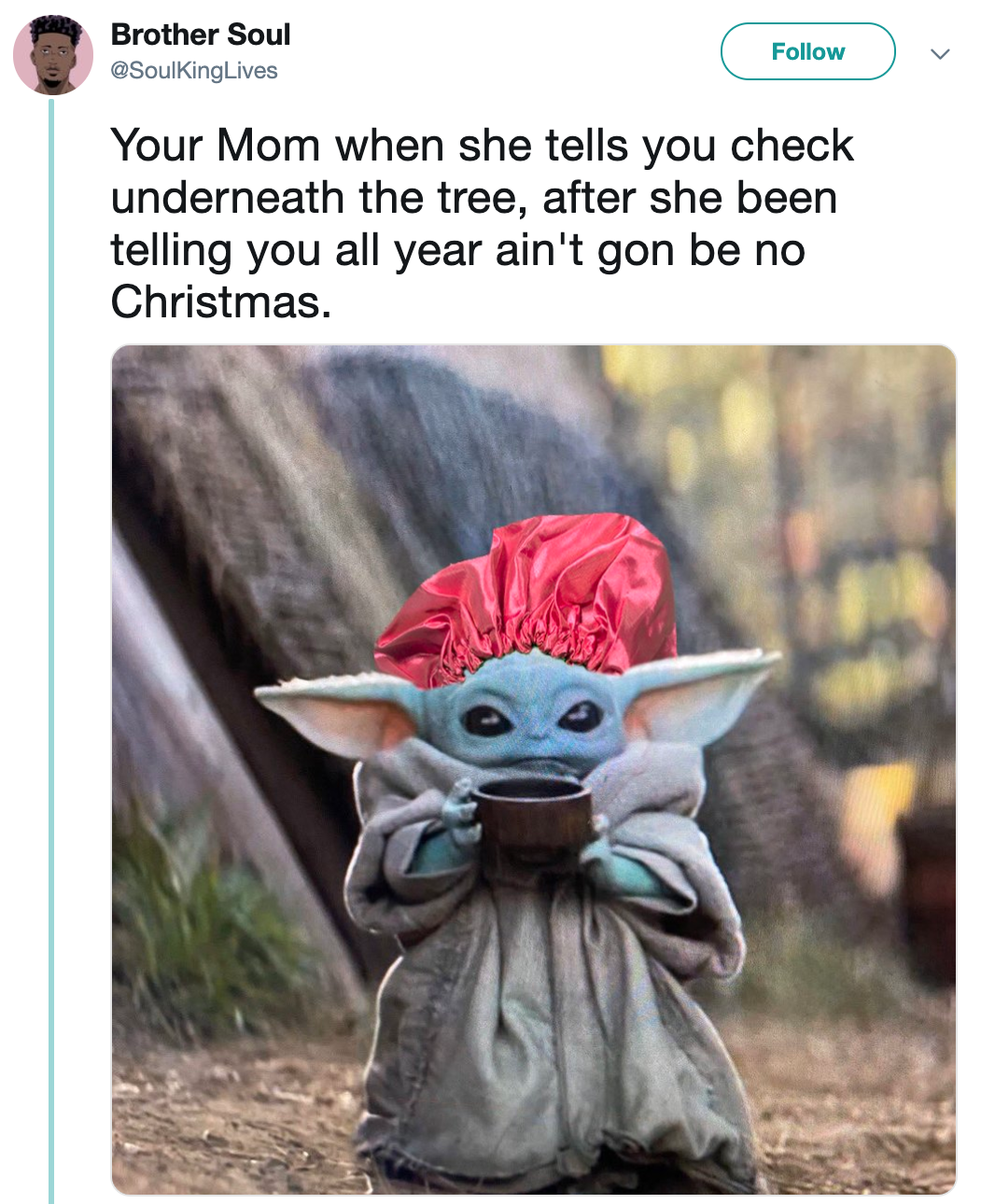 2.
Hillary Clinton every day since the election pic.twitter.com/x1I69lMKiV

— Alise Morales (@AliseNavidad) November 30, 2019
3.
A warm cup of soup the force is. pic.twitter.com/AJfne9IL25

— Baby Yoda (@BabyYodaBaby) November 30, 2019
4.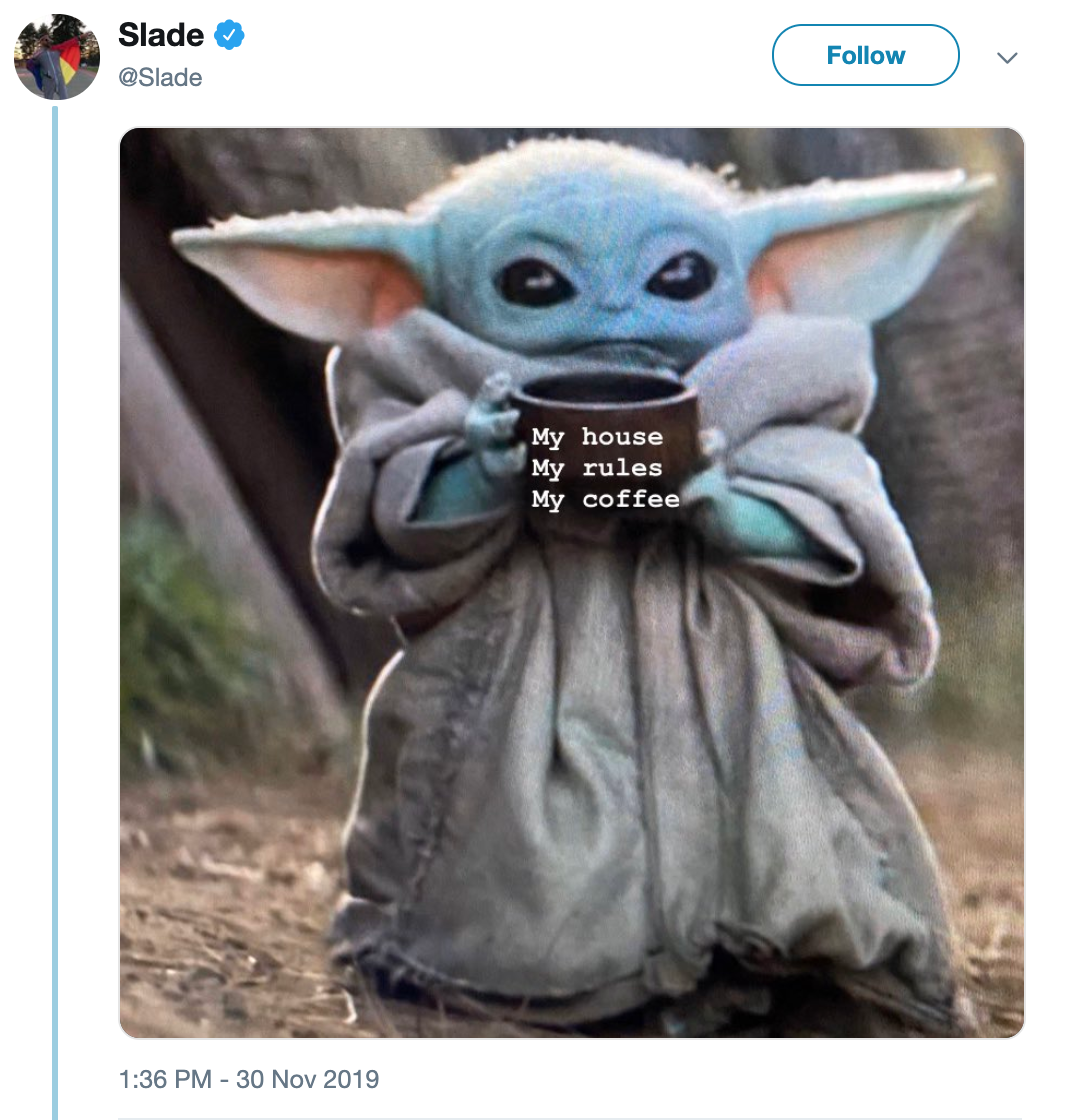 5.
6.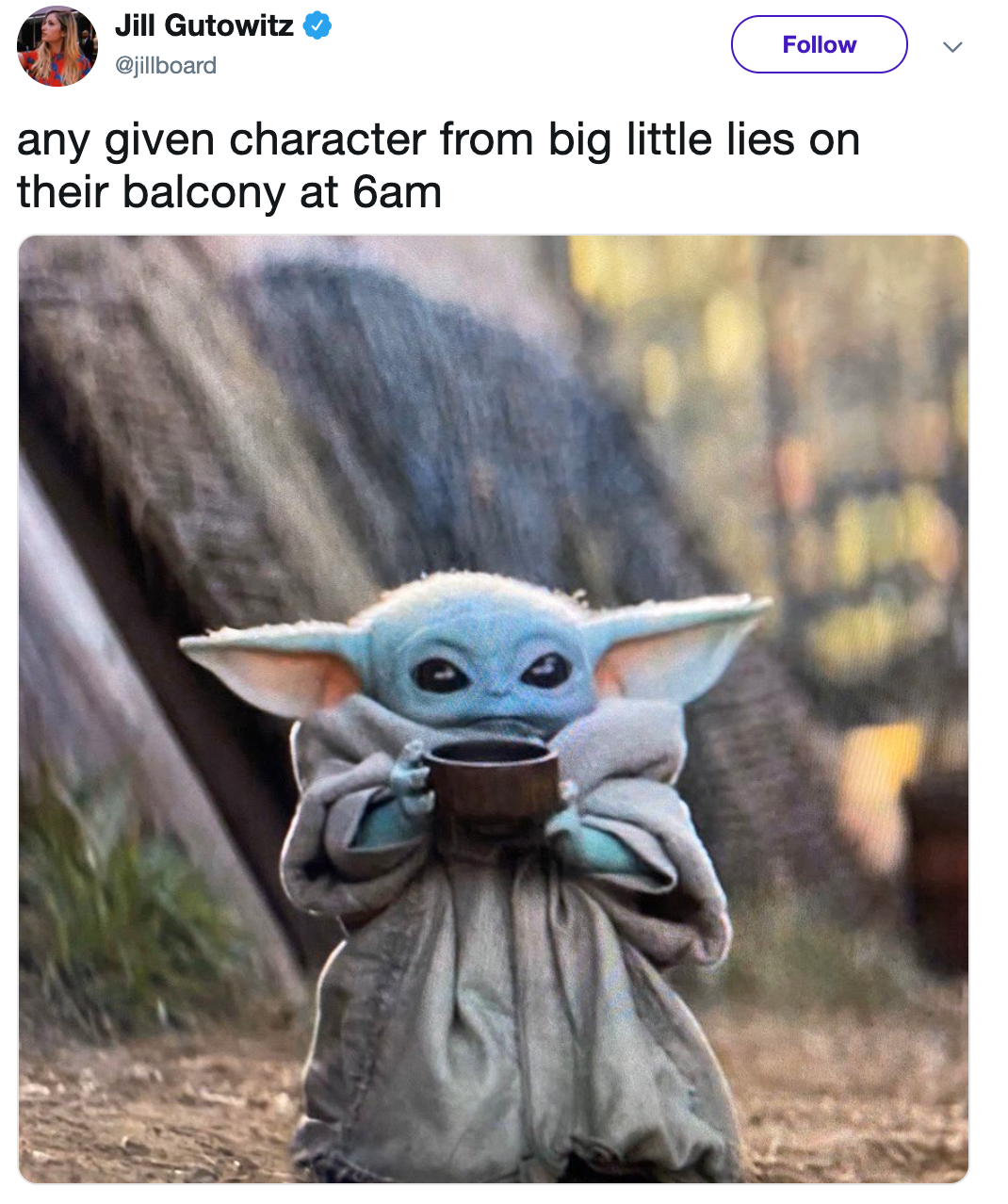 7.
Me bringing my parents the soup I made out of lake water, leaves, and sand pic.twitter.com/FbZDsFnKUd

— coal (@EpcotTrash) December 1, 2019
8.
Me knowing nothing about Baby Yoda watching you all tweet about Baby Yoda pic.twitter.com/qnazNtv68t

— Nick Lehmann (@NickStopTalking) November 30, 2019
9.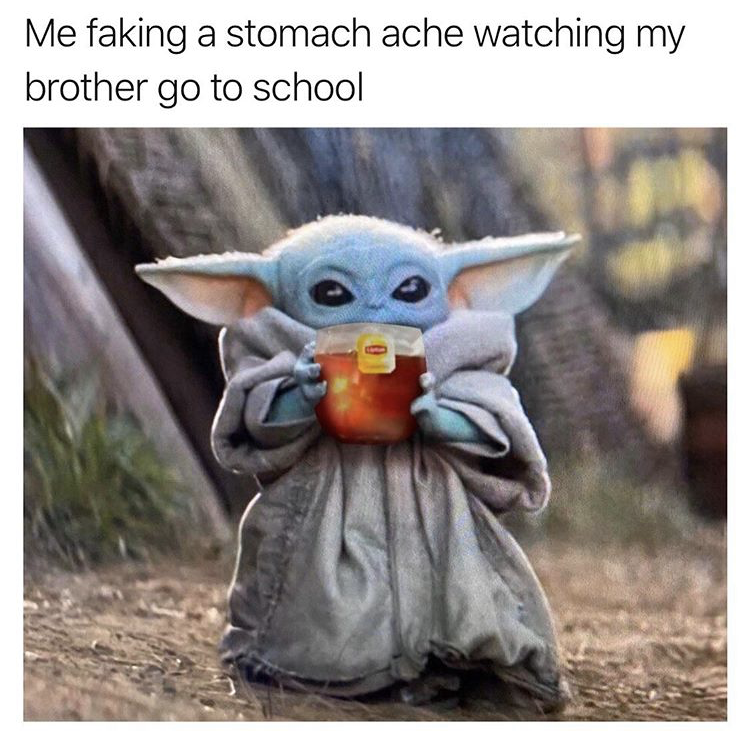 10.