26.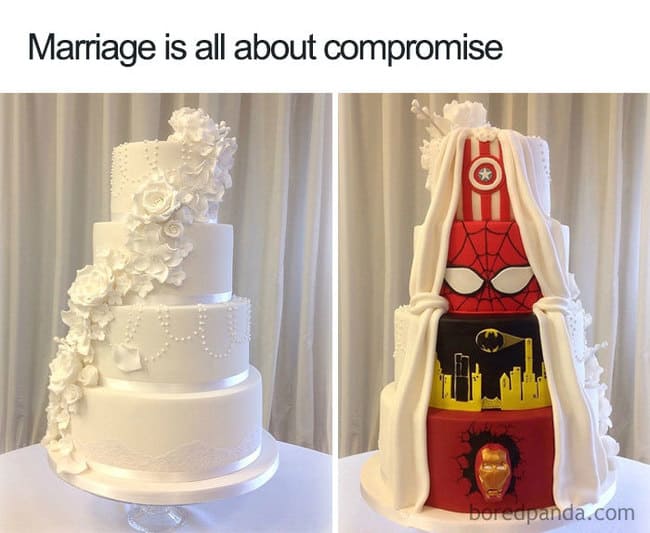 27.
28.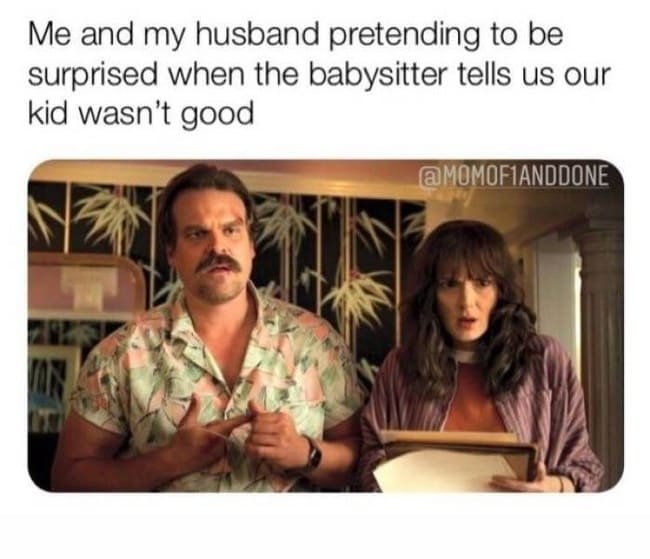 29.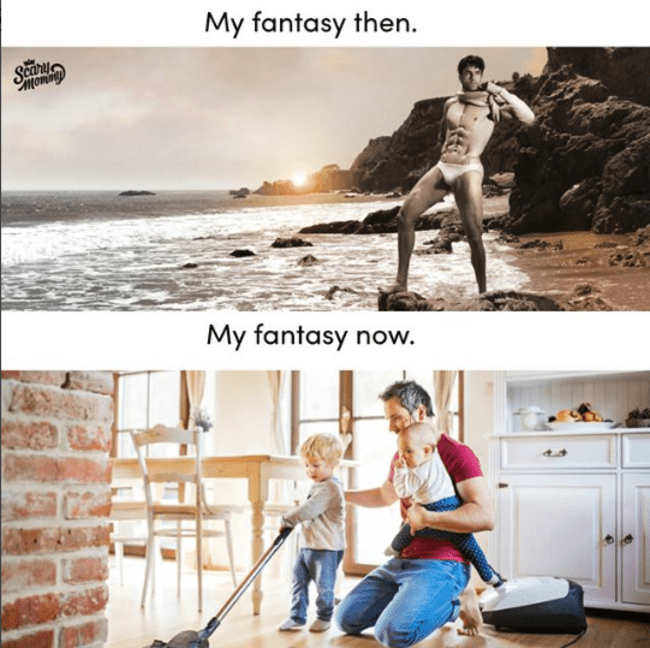 30.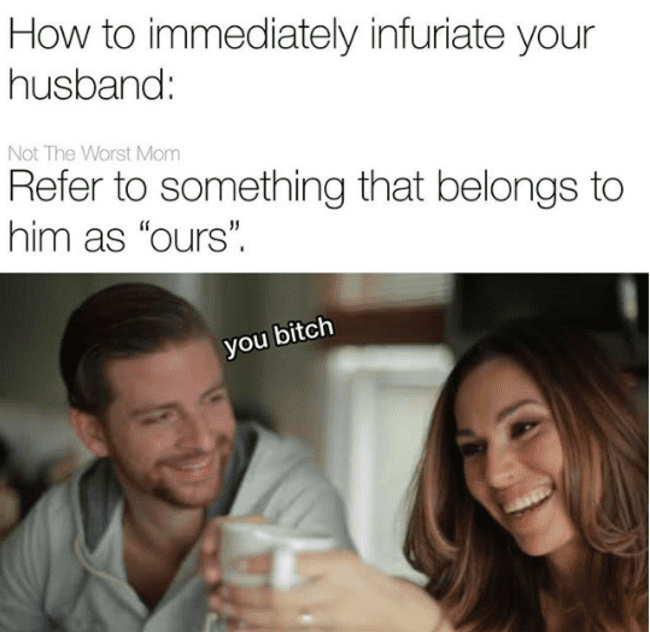 31.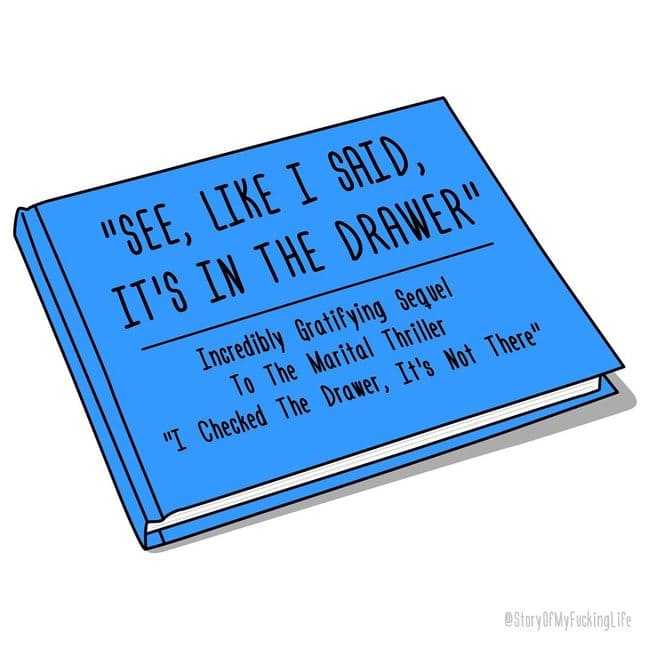 32.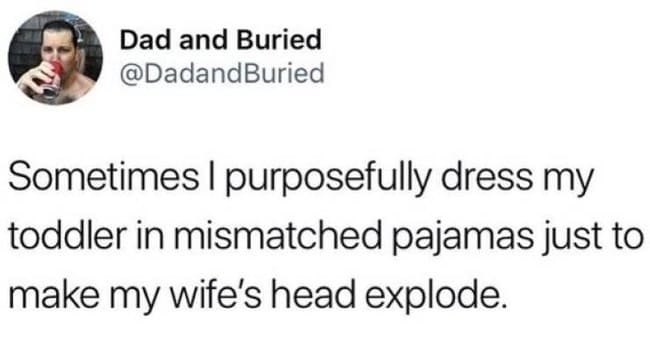 33.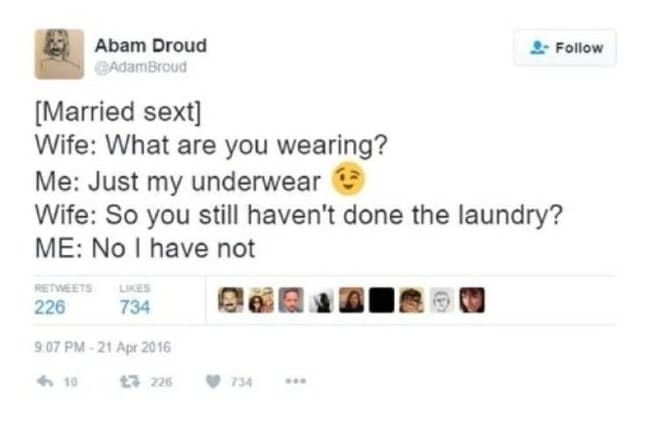 34.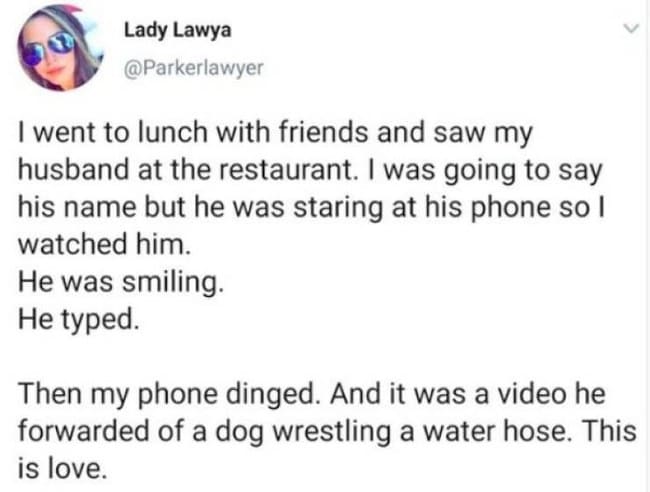 35.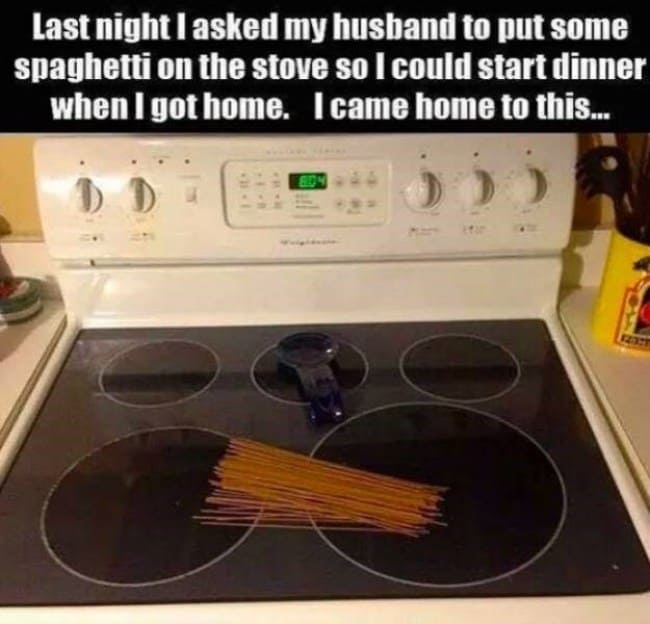 36.
37.
38.
39.
95% of any Home Depot trip is spent trying to find my husband again.

— Elizabeth Hackett (@LizHackett) October 28, 2017
40.
I feel like if I use my demon voice then it's ok to interrupt the scary movie my husband is watching to ask him if he wants nachos.

— Wendy (@_wendyb07) November 6, 2017
41.
I'm gonna need my husband to hurry up and finish his story so I can tell the same story but, like, a lot better.

— Mommy Owl (@Lhlodder) December 3, 2017
42.
H: why is the heat turned up so high in here?
Me: so I can sleep with a fan on.

— she's unfiltered (@MommaUnfiltered) December 1, 2017
43.
A marriage built on respect and trust can survive anything. Except losing twice as much weight on a diet than your wife, apparently.

— Kent Graham (@KentWGraham) December 4, 2017
44.
Protip: If your wife asks you "How lazy can you be?" it's a rhetorical question.

— Boyd's Backyard™ (@TheBoydP) December 3, 2017
45.
[IKEA]
*wife wonders where I am*
*hears glass break*
*knows where I am*

— Josh (@iwearaonesie) November 20, 2017
46.
My husband almost threw away a package of cookies because they were crumbled so now we have to go marriage counseling. I just hope it's not too late.

— Judy❤️'s🍪 (@jnapsalot) November 19, 2017
47.
Husband is currently mad at me because I can't show him how to do something that I don't even know how to do.

Yay marriage.

— Kris (@Miss_Kris85) November 30, 2017
48.
Husband: We should go to Costco.

Me [still in pajamas]: So I should change?

H: I said Costco, not Walmart.

Me:*puts on nicer pajamas*

— EricaTriesToTweet (@EricaWhoToYou) July 1, 2017
49.
I didn't even know it was possible to argue about a topic you agree on until I got married.

— not the WORST mom 🤔 (@nottheworstmom) November 28, 2017
50.
I don't know which is worse
1) My wife whistled for me to come downstairs
2) I did it

— Robert Knop (@FatherWithTwins) November 28, 2017