McDonald's recently launched the Adult Happy Meal and grownups everywhere were pretty excited about it. The meal consists of your choice between a Big Mac or 10-piece chicken McNuggets, an order of medium fries, and a drink.
Oh, and the best part is it even comes with a toy. Some adults hoped it would come with a bottle of their favorite alcohol, or some other form of contraband, but instead, McDonald's partnered with Cactus Plant Flea Market to make a squad of four-eyed collectible items.
While many people rushed to see what they were all about, some folks decided to stay home and tweet about it.
Here are some of the funniest memes about the McDonald's Adult Happy Meal.
---
1.
2.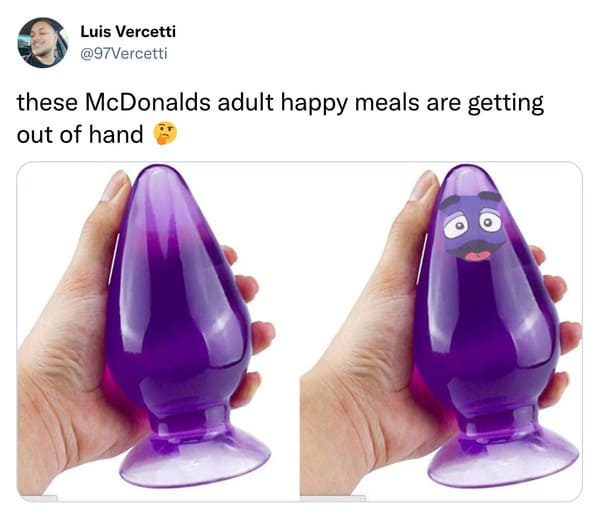 3.

4.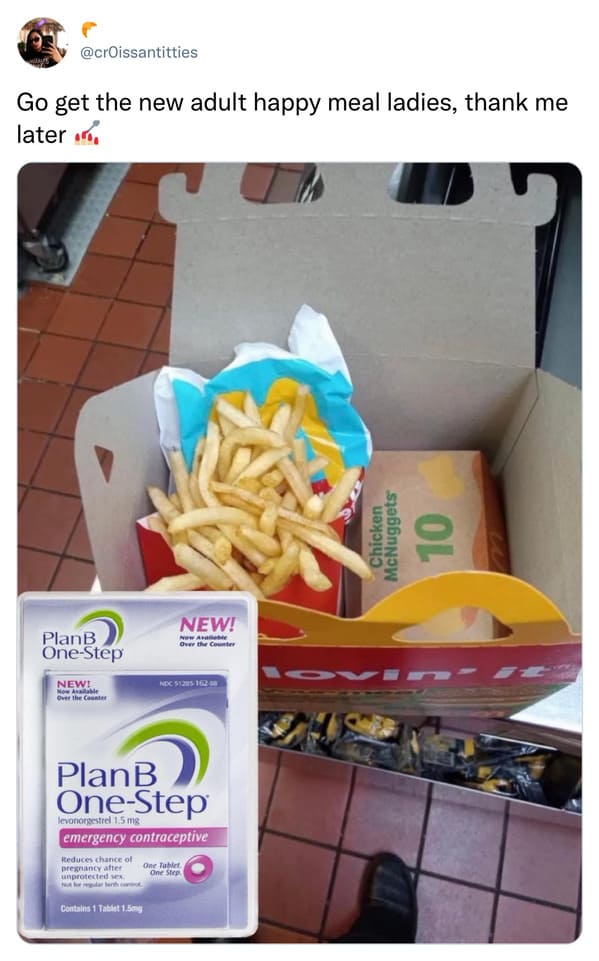 5.

6.
7.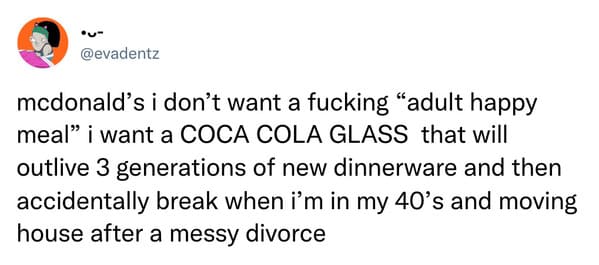 8.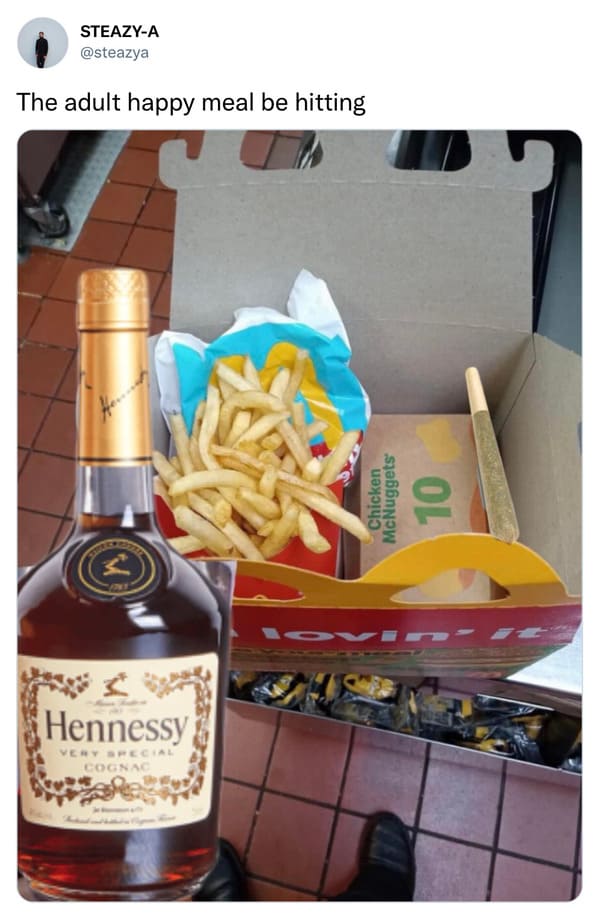 9.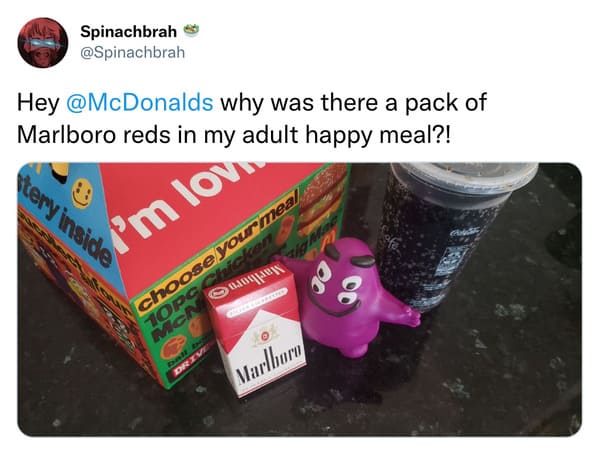 10.
11.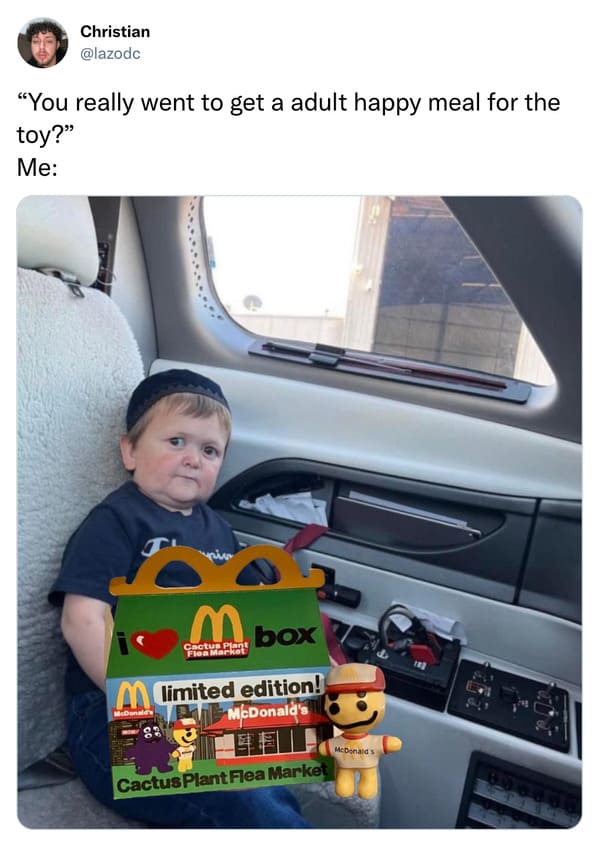 12.

13.
14.
15.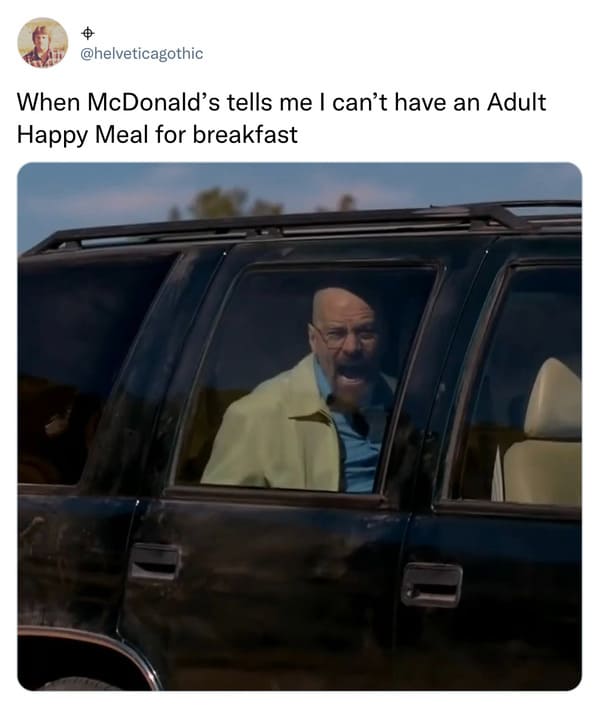 16.
17.

18.