Most of the online discourse in recent years (months? minutes? milliseconds?) has focused on the ancient war between Baby Boomers and Millennials. One group thinks the other is idealistic and impractical and the other thinks their elders are ignorant and full of it. Generation Z has been an ally in this fight, but it seems the Gen-Z–Millennial cease-fire is over. Now Gen Z is training their memes on Millennials.
The Gen-Z vs. Millennial battle began on TikTok when @mayalepa made a video saying "Tired of Boomers bunching Gen Z and Millennials together because I personally don't want to be associated with people who still think that Harry Potter movies are a personality trait."
Ouch. Those who spend their days roving between brunch and BuzzFeed are likely to feel attacked by this but honestly she sounds like a typical Slytherin.
The comments section on TikTok was no less brutal. Verbal shots were fired. Millions were snarked on. A sleep-deprived observer cataloged the carnage in a Tweet.
i'm awake at 3 am and i just want everyone to know what gen z says about millennials on tiktok….. pic.twitter.com/zduy5QmBCG

— al (@local__celeb) June 14, 2020
But as everyone knows in this new age intergenerational war is no longer waged with mean comments….it's waged with memes. Here are some of the best memes capturing the brewing conflict between Millennials and Gen-Z (and some common ground too.)
1.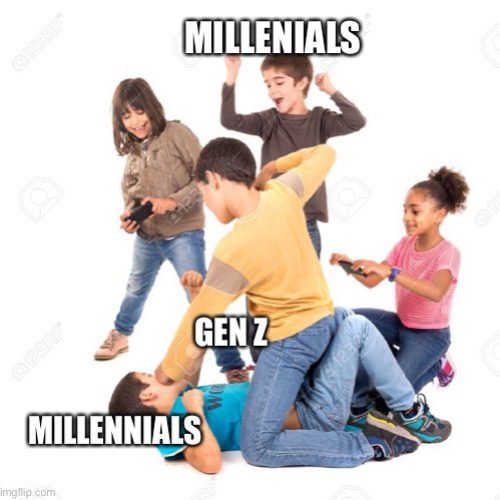 2.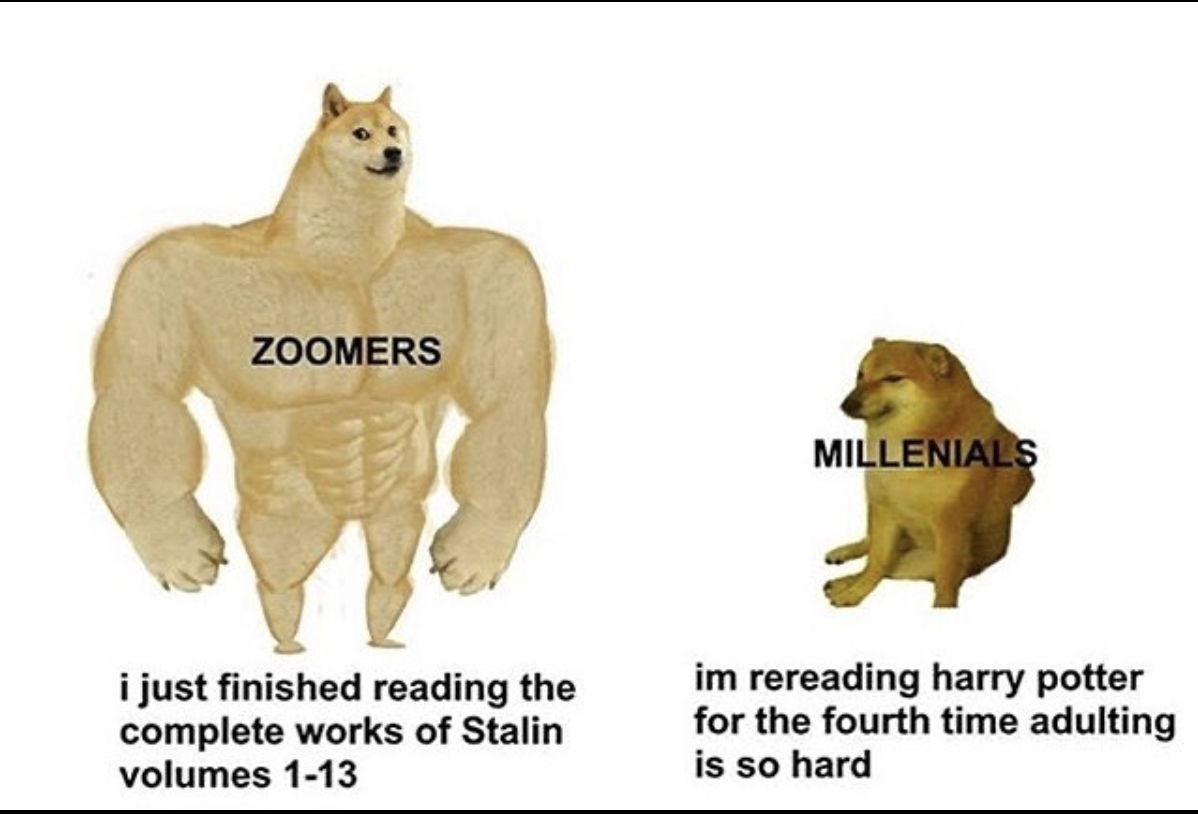 3.
4.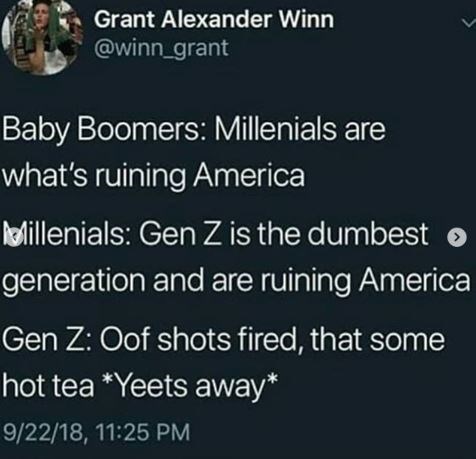 5.
6.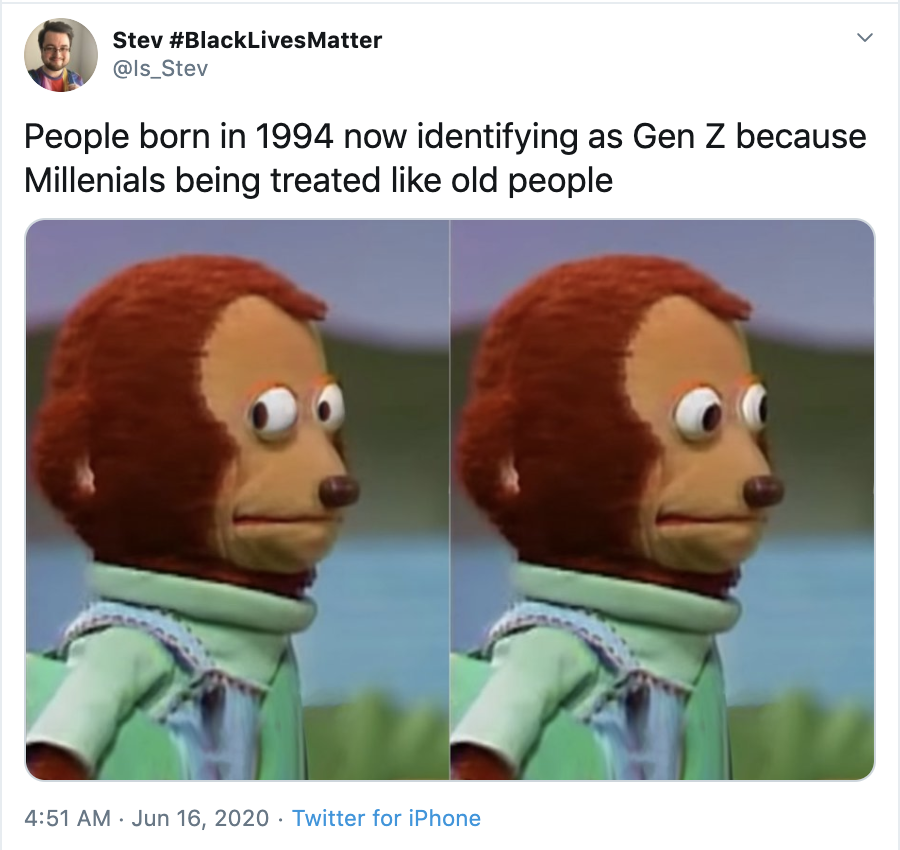 7.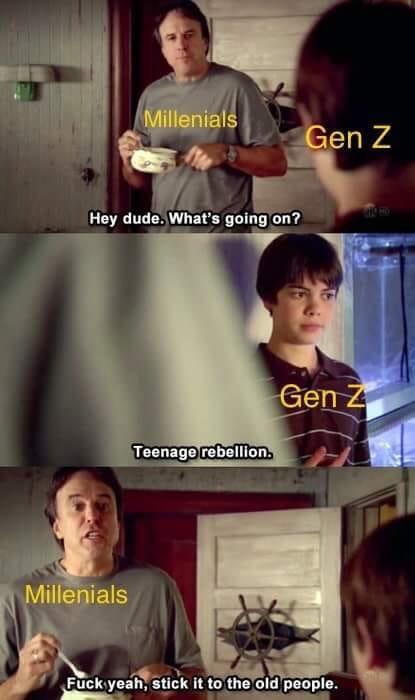 8.
9.
10.