On Tuesday night, House Speaker Nancy Pelosi stole the State of the Union address show from Donald Trump with one very simple, decisive gesture: she tore it right in half. Since she was standing right behind the president's shoulder, everybody saw and everybody was talking about it. No one is exactly sure what drove Pelosi to do this, though she told reporters it was better than the "alternative," whatever that implies. Something involving the toilet, probably.
Pelosi had a lot of other good reasons to tear up Trump's speech besides lack of access to a septic tank: its general quality, the fact that she hats his guts, his refusal to shake her hand at the start of the SOTU address. But I like to think she went for the tear because she wanted to gift us all with a new meme.
In February of 2019, Pelosi went viral for giving Trump what was dubbed the "petty clap" from her place on the dais. She must know by now that we were all watching and hoping to have our meme banks refilled. She delivered, and the Internet ran with it. Below are some of the best Nancy Pilosi memes, until Pelosi comes up with another memorable moment for the masses. Maybe waving Trump off to jail?
Pelosi rips up copy of Trump's speech right after he finished. https://t.co/lLZGiDXI0r#SOTU pic.twitter.com/JixDBwLYeG

— Dan Linden (@DanLinden) February 5, 2020
1.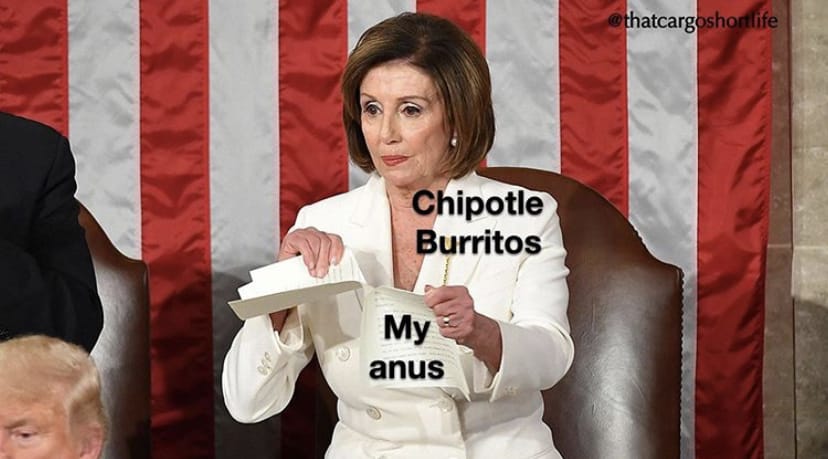 2.
Me ripping up the study guide after failing the test: pic.twitter.com/HVPXObzpGG

— Josh Silverman (@JoshMSilverman) February 5, 2020
3.
pelosi should have thrown the pieces of the speech up in the air, lebron style

— Oliver Willis (@owillis) February 5, 2020
4.
When Columbia House sent me a bill after I got 12 CDs for a penny:

— Jemele Hill (@jemelehill) February 5, 2020
5.
6.
Tamra, after getting that three-episode contract offer. pic.twitter.com/9muYAhMEm1

— Dave Quinn (@NineDaves) February 5, 2020
7.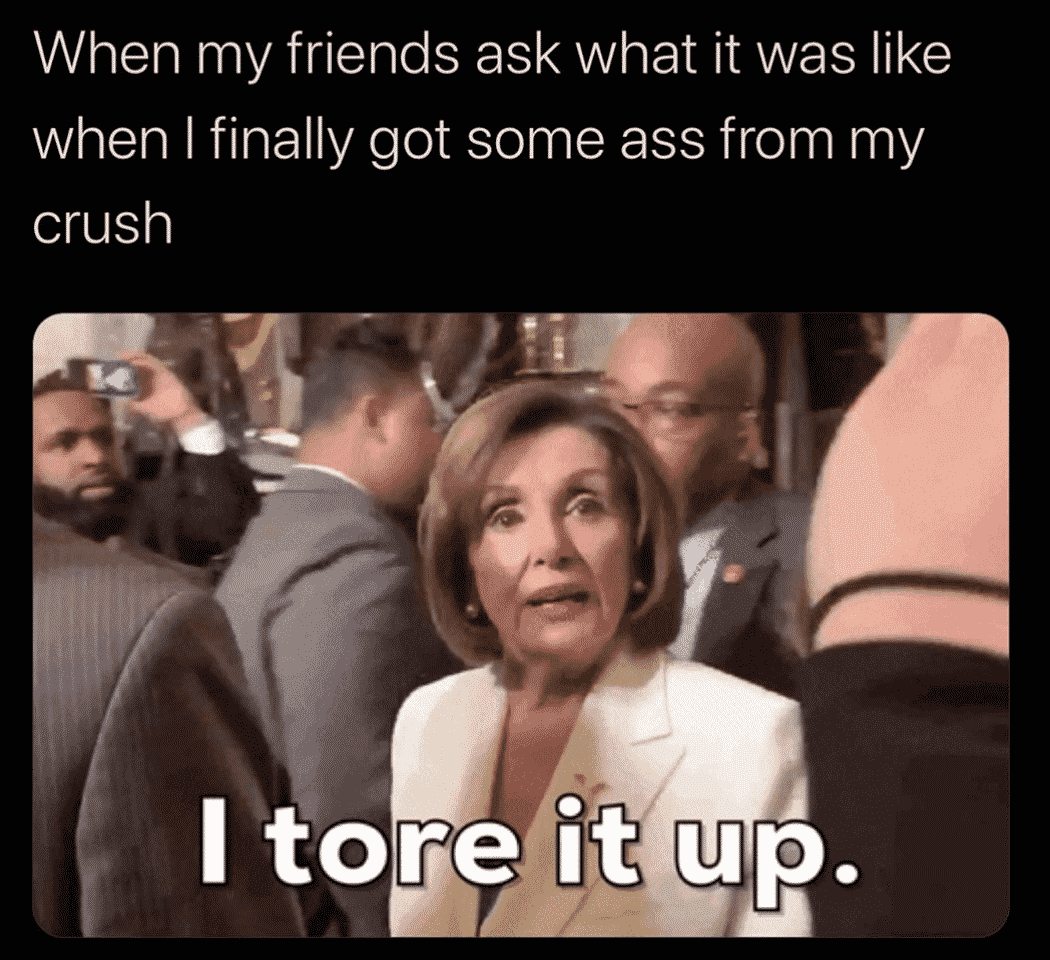 8.
nice try Nancy, but you need to take that speech to Mount Doom and cast it into the fires of Orodruin https://t.co/daw5bDF9LQ

— Matt Oswalt (@MattOswaltVA) February 5, 2020
9.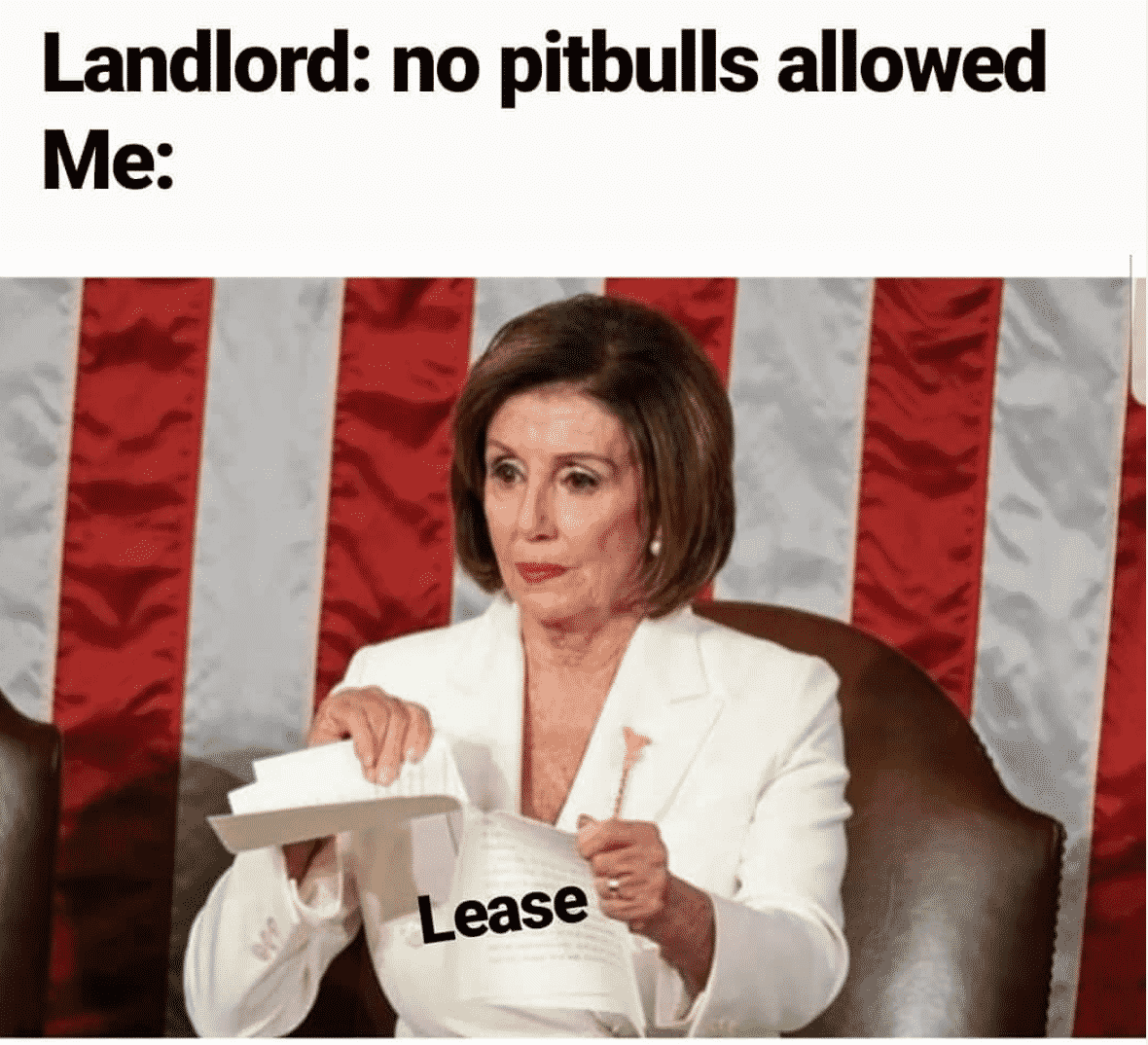 10.
Nancy Pelosi passively aggressively flipping through papers pic.twitter.com/xlA6XQWvVf

— Robby Soave (@robbysoave) February 5, 2020