If your Willenium Bingo Card had Chris Rock getting slapped by Will Smith at the 2022 Oscars, congratulations, you are a big, big winner.
Some back story, in case you didn't watch the Oscars, or just haven't read enough think pieces about the "slap heard round the world" already.
Yes, Will Smith smacked Chris Rock in the face after he made a joke about Smith's wife, Jada Pinkett-Smith.
The joke, which you can watch below, was a reference to the 1997 action movie G.I. Jane, wherein Demi Moore shaved her head to better portray a woman going through Navy SEAL training.
This is where it gets juicy: Jada Pinket-Smith has been open about her struggles with hair loss and Alopecia, so the joke was mocking that.
As you can imagine, if someone takes a cheap shot at your wife's disease, you might not find it funny. And Will Smith certainly did not, as he almost immediately went up on stage and did this:
In the uncensored version that other countries got to see because their version of the FCC isn't run by nuns in the year 1750, Smith hits Rock, then goes back to his seat and yells: "Keep my wife's name out of your fucking mouth!"
Well, as you can imagine, when the most interesting thing that has ever happened at the Oscars happened, the memers and Tweeters of the internet had a field day, and here are some of their best reactions
The Funniest Will Smith Smacking Chirs Rock Reactions:
1. We don't talk about Bruno, or…
2. Millennials would just do this automatically, it's so engrained in us.
3. RIP Chris Rock.

4.
5. Of course the Independence Day references were coming…

6. As were the Men In Black references.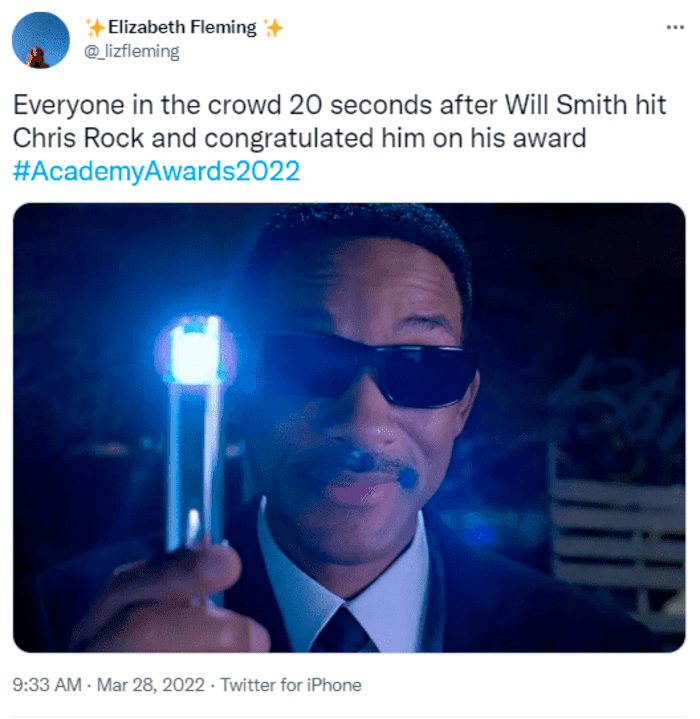 7.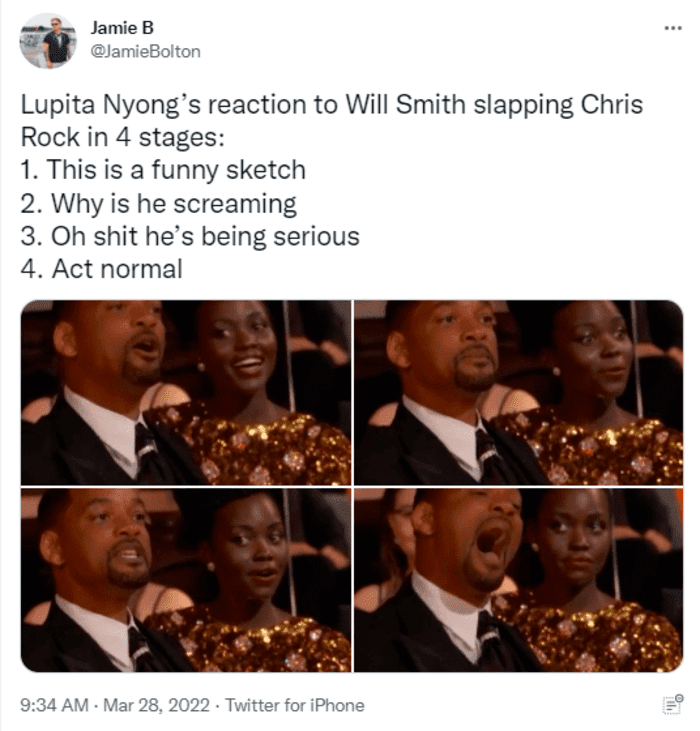 8.

9. For those of you saying it's fake, consider:
10.

11.
12.
13. In case you haven't seen all the hot takes yet…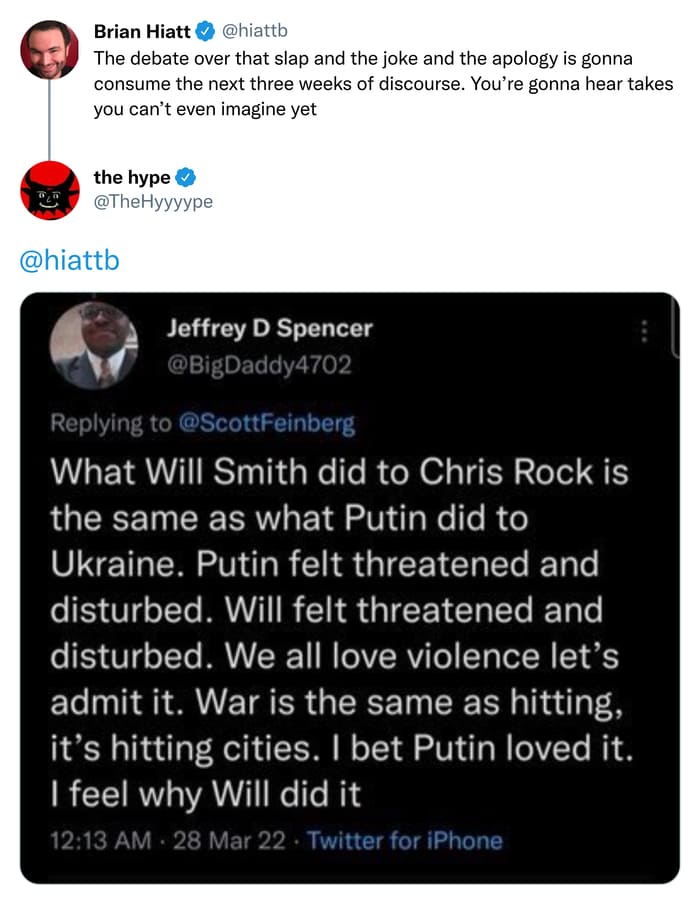 14.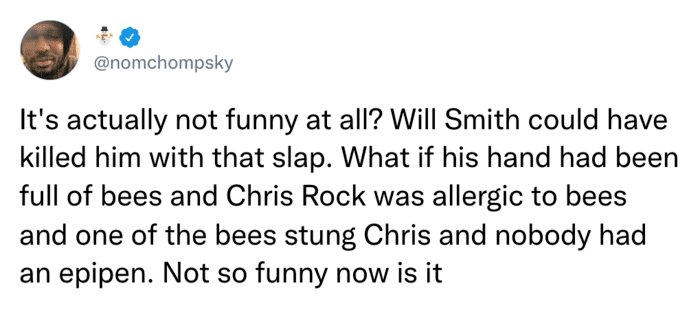 15.

16. Big Willy style all in it.
17.
18. Will Smith did the only interesting thing at the Oscars, it should be all about him.
19.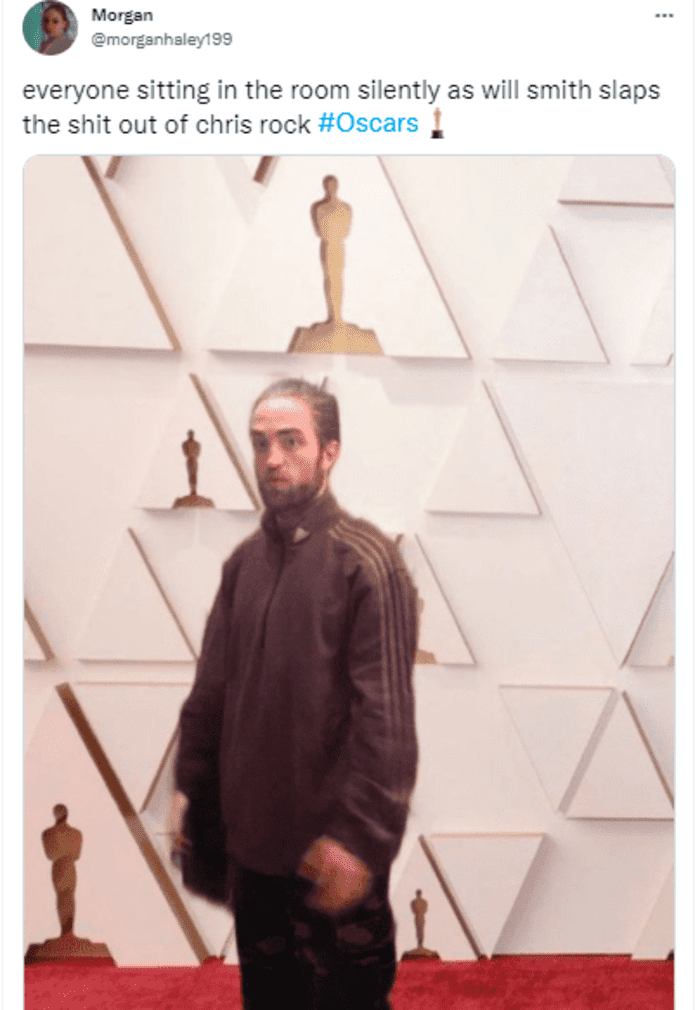 20.
21.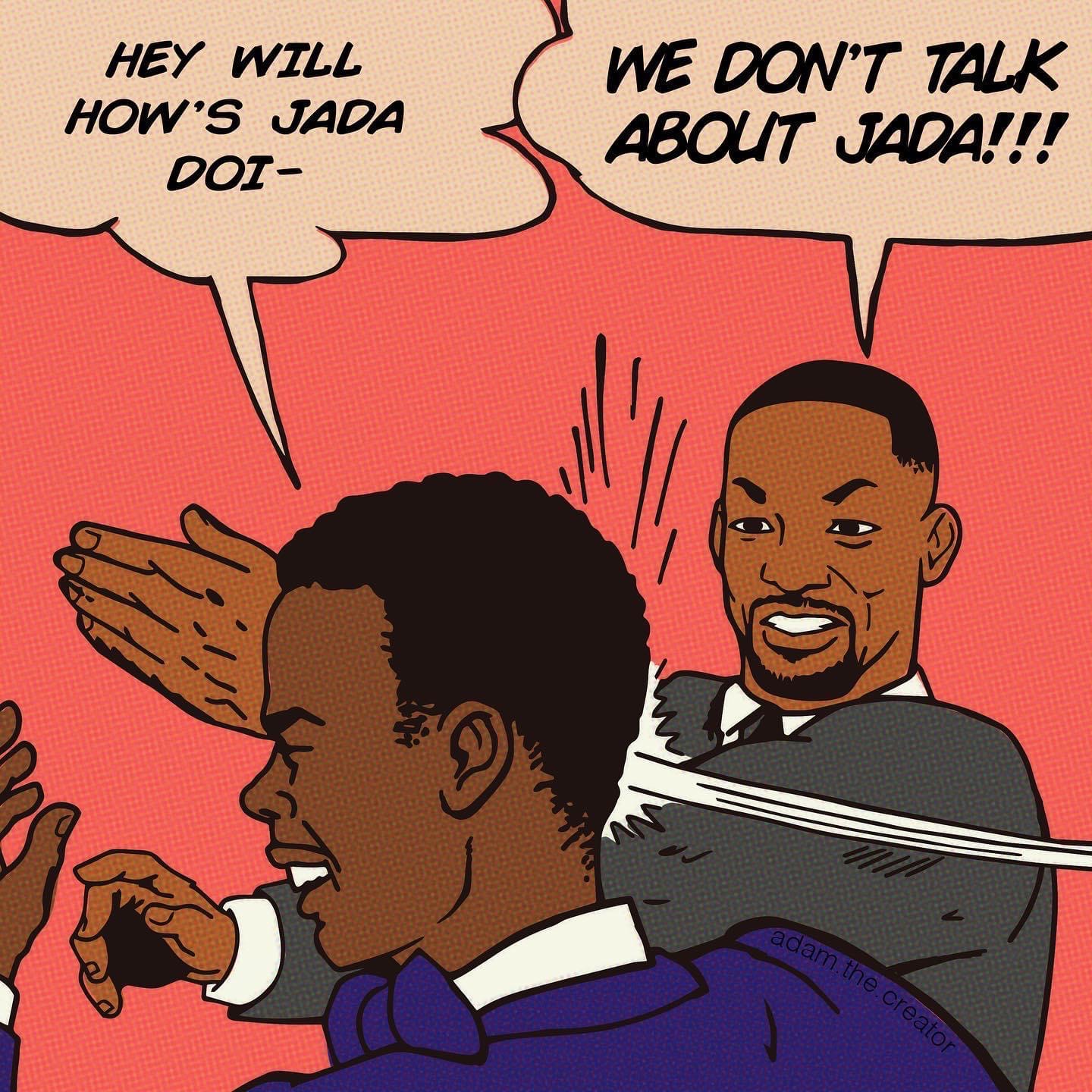 22.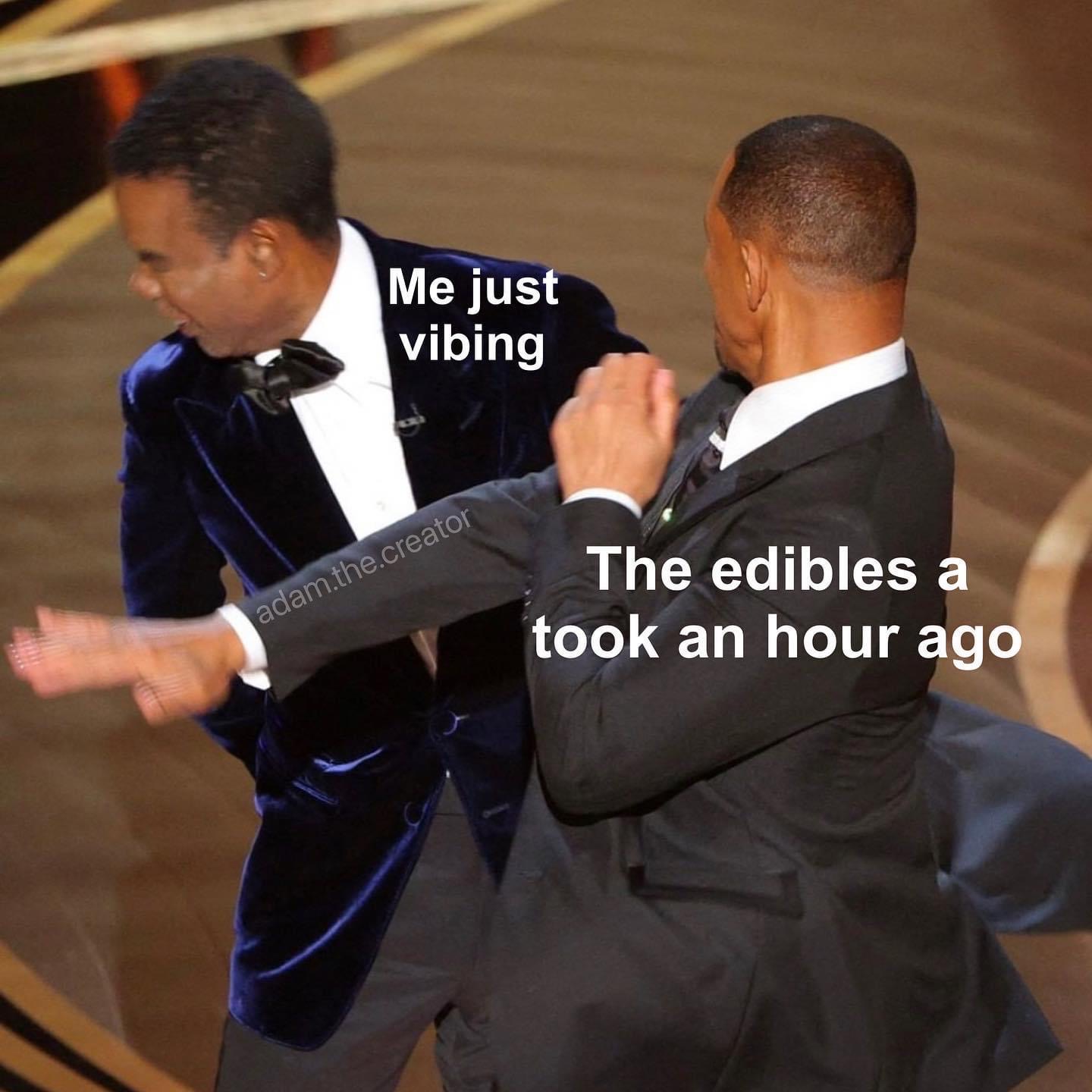 23.