11.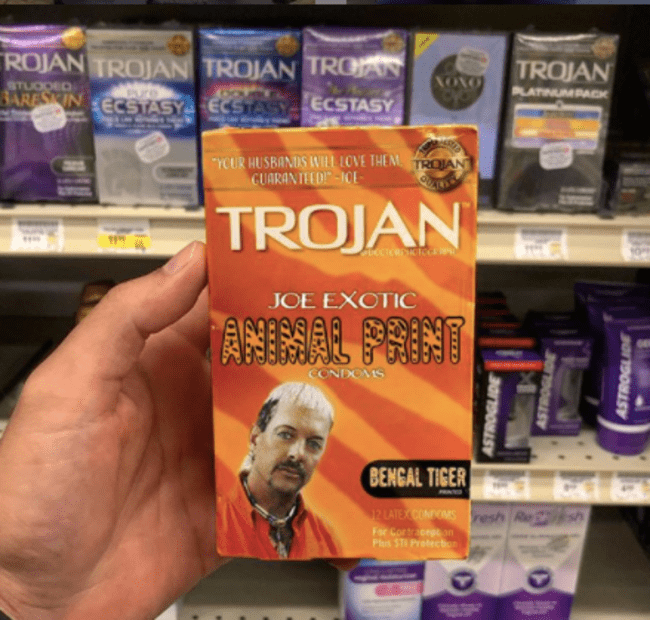 12.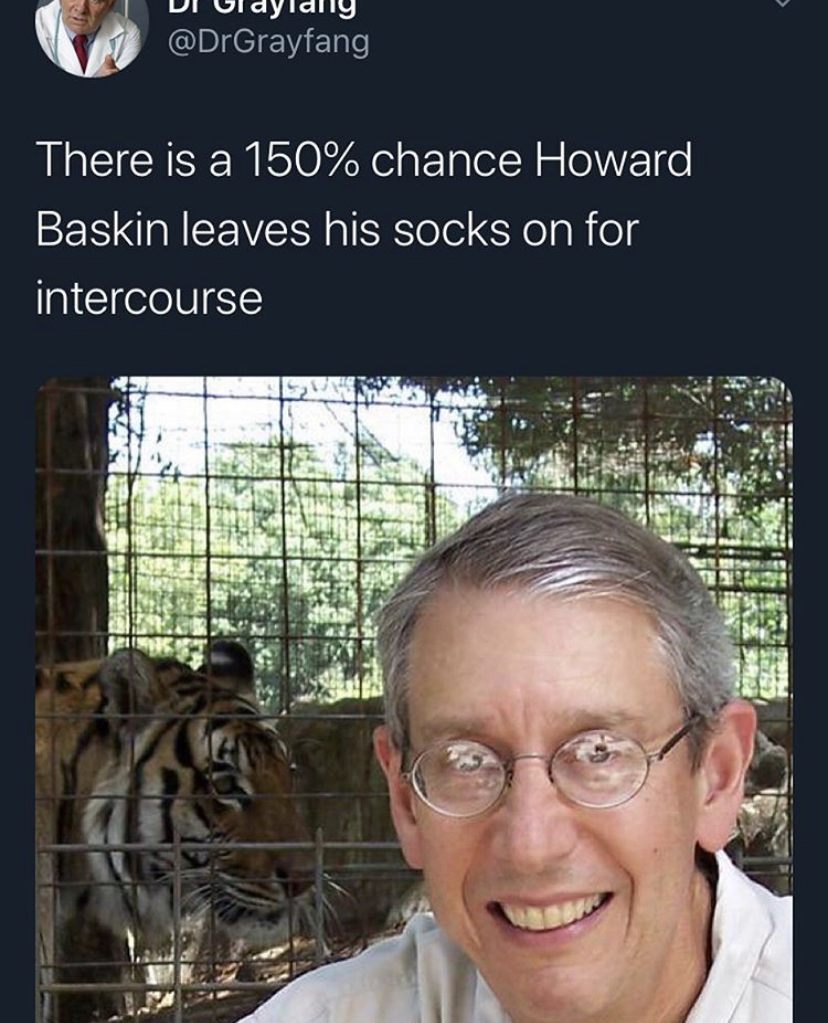 13.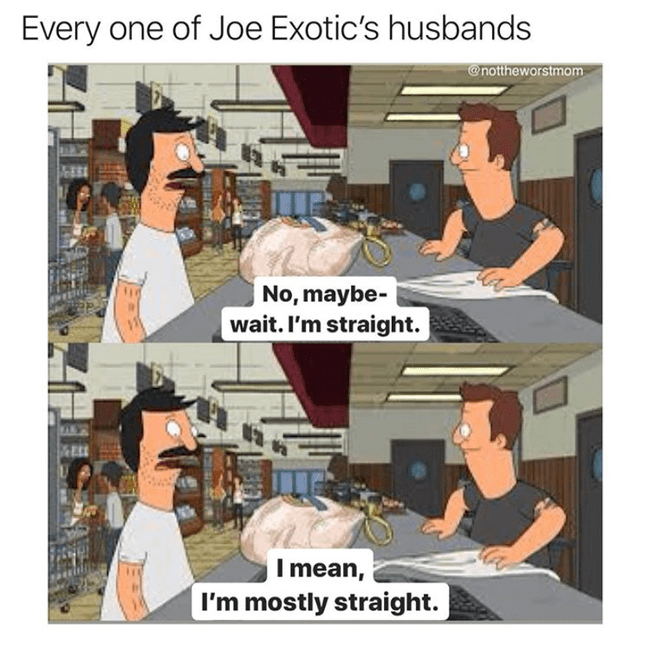 14.
This quarantine is driving us to madness #TigerKing #TigerKingNetflix pic.twitter.com/FuWfIlsSwN

— Amanda Galey (@amandarumler) March 25, 2020
15.
I'm about halfway through Tiger King and so far all I know is that every single person who has appeared on screen should be in prison.

— Joel Kim Booster (@ihatejoelkim) March 25, 2020
16.
You know what's crazy? The people in #TigerKing can totally vote. Like in elections and stuff.

— Wells Adams (@WellsAdams) March 25, 2020
17.
Carole Baskin: "People like Joe Exotic are terrible for keeping tigers in pens"

Also Carole Baskin: "I have to rescue big cats and keep them in cages until they die to keep them safe" pic.twitter.com/NWNUQfUxYX

— Vitamin J (@Vitamin_J_) March 25, 2020
18.
I refuse to believe this lawyer has ever lost a case with this power tie. #TigerKing pic.twitter.com/n5ZwJBkqjp

— Dave Portnoy (@stoolpresidente) March 22, 2020
19.
Me every time they played Joe Exotic's music videos #TigerKing pic.twitter.com/SOpqEYRXqY

— Chanel🦋 (@Chanelsobubbly) March 25, 2020
20.
Not sure who made this but I'm grateful. #TigerKing pic.twitter.com/p0MPFSg9DN

— Emily Brown (@EmilyBrownTeach) March 24, 2020