There are many different types of parents, and people like to stereotype them.
Most of the time, you are not going to meet a wild helicopter parent who hovers over everything. And you're not going to meet a parent who lets their children become feral in the woods without any care whatsoever.
Moderation is always your friend, and Australian TikTok star and mother of two Kat Zoe Clark is sharing her tips for raising two daughters in a healthy way.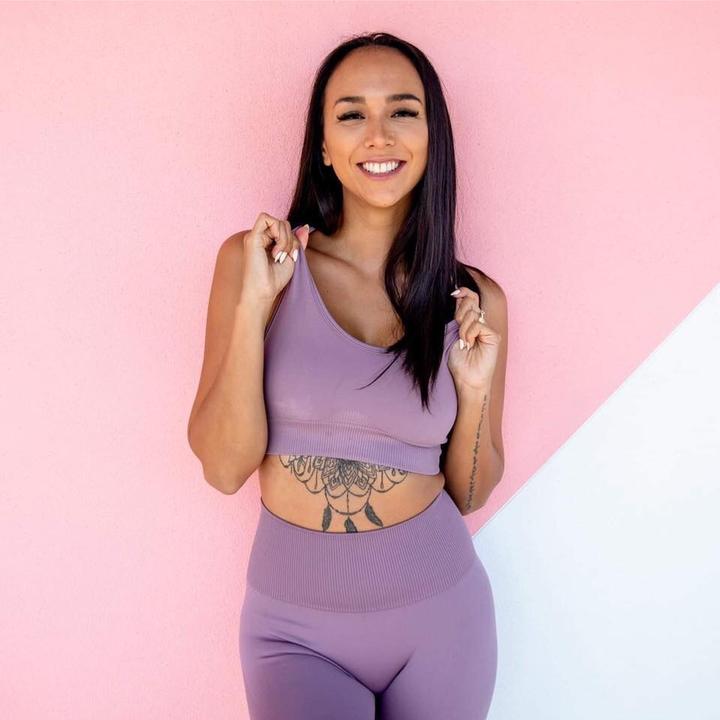 Clark has been raising and mentoring her 18-year-old and 11-year-old daughters according to a set of seven rules that she feels are pretty good.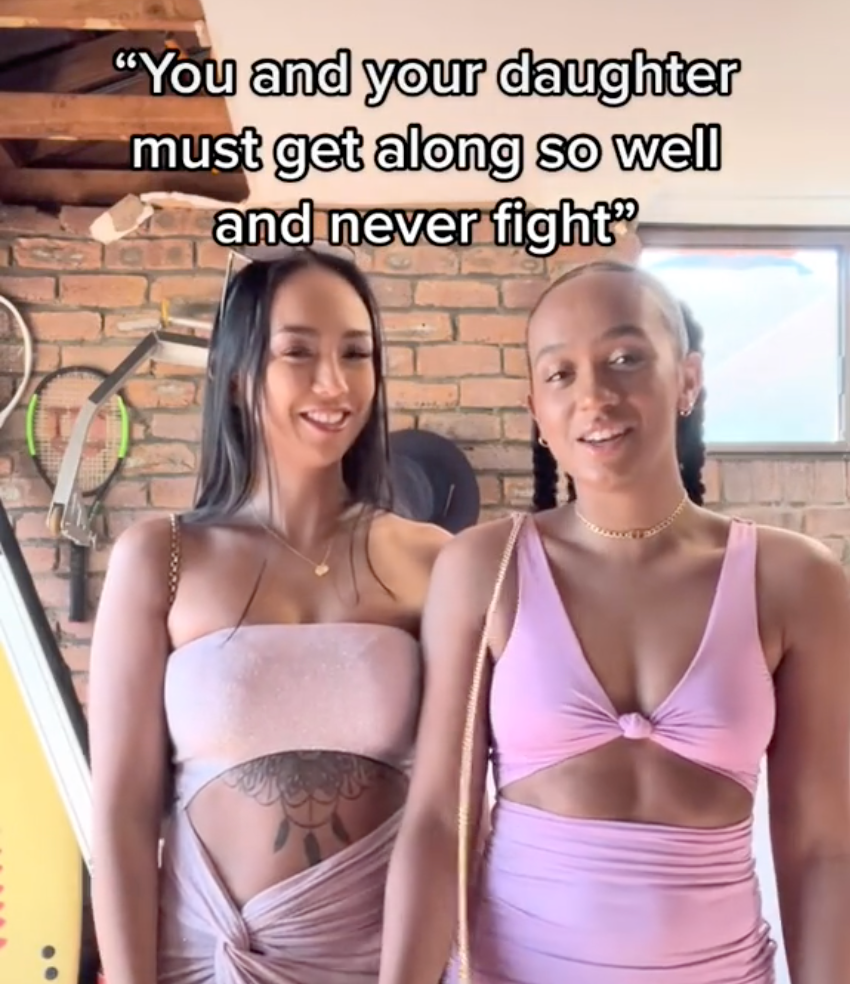 Her video explaining these rules has become very popular and resonated with parents.
In the video, Kat stresses how crucial it is to bring order to the house and establish boundaries. She also emphasizes things like honesty and being aware of her kids' locations at all times.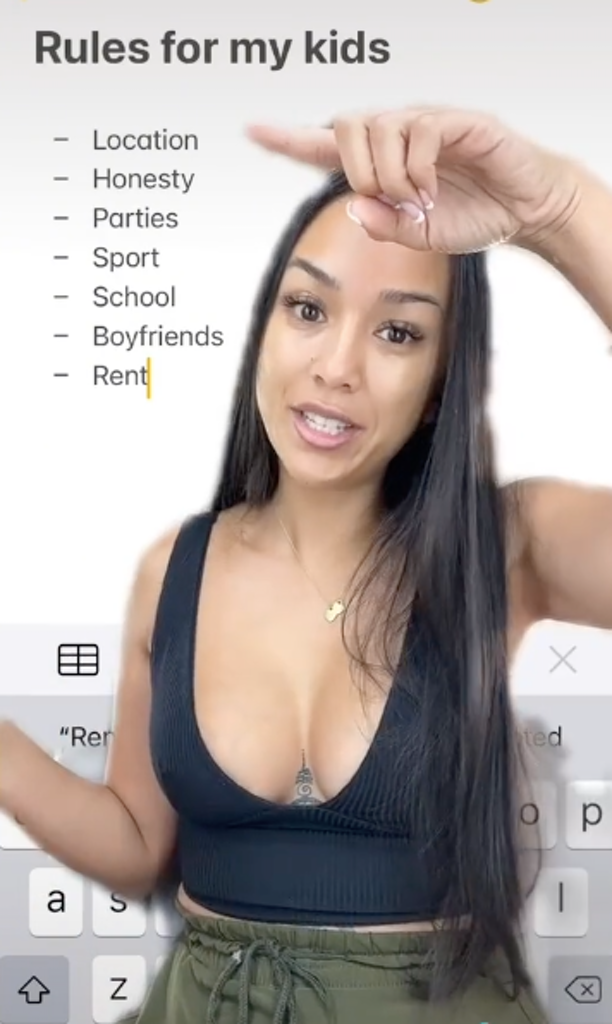 "Okay, so you guys know I have an 18-year-old daughter and an 11-year-old daughter and these are some of the rules that I have in my house: So first one is location. Yes, you have to have your location on. Will I check it? Probably not, unless you're running late," she said.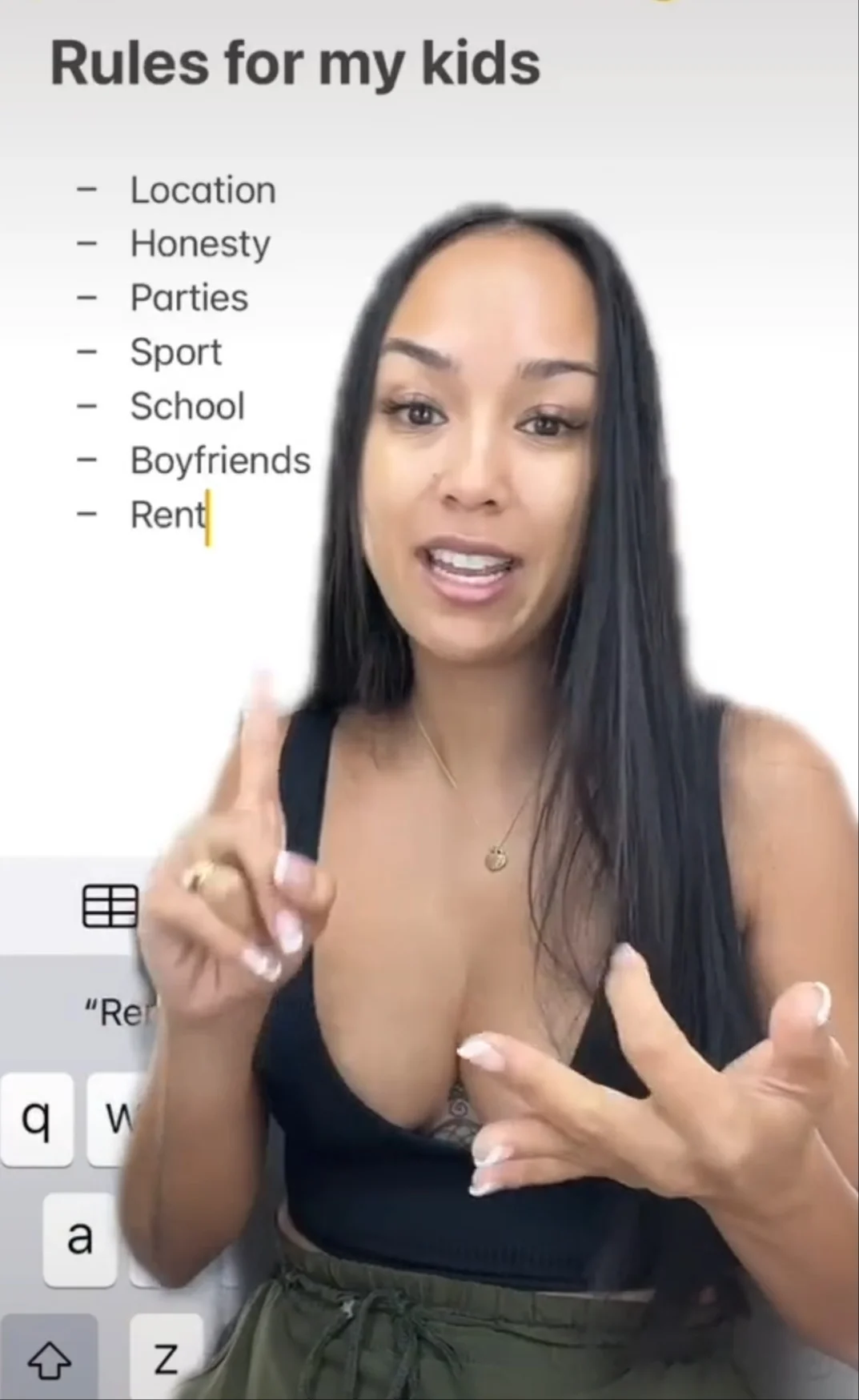 "Honesty is probably my biggest policy in this house. So I expect my kids to be honest with me, and I'm not going to bite their heads off. But I will also do the same for them. So if they ask me a question about my past, I am 100% honest with them and I don't sugarcoat anything."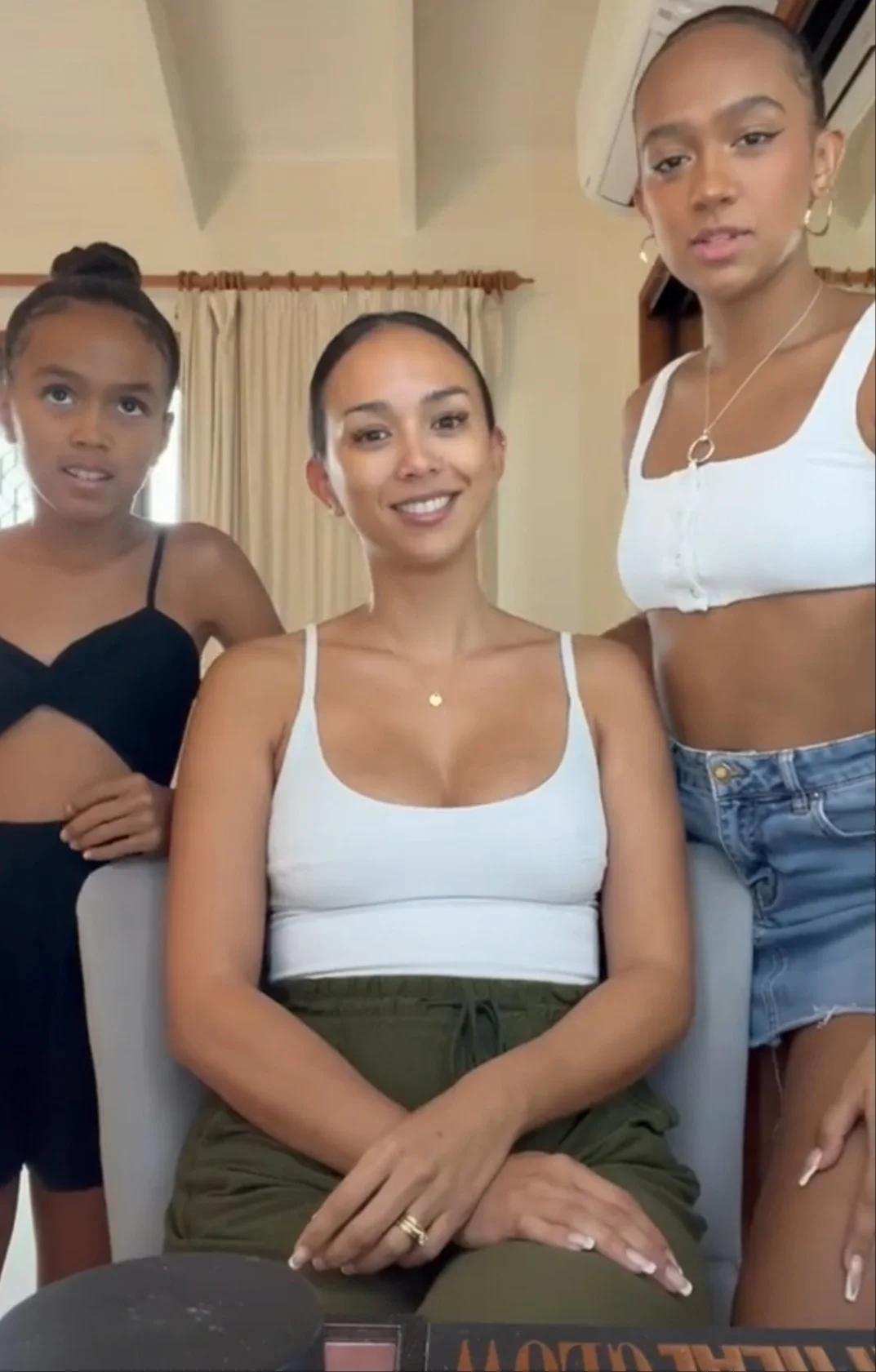 "Can my kids go to parties? Yes. A general rule of thumb is: If you're in grade 9, you're home by 9. If you're in grade 10, you're home by 10, and so on…Once you're 18, I really don't care when you get home," she said.
"Sport — you have to do a sport. So whether that's dance, skating, surfing, whatever, I don't care, you have to do something to move your body so you're not on the phone 24/7."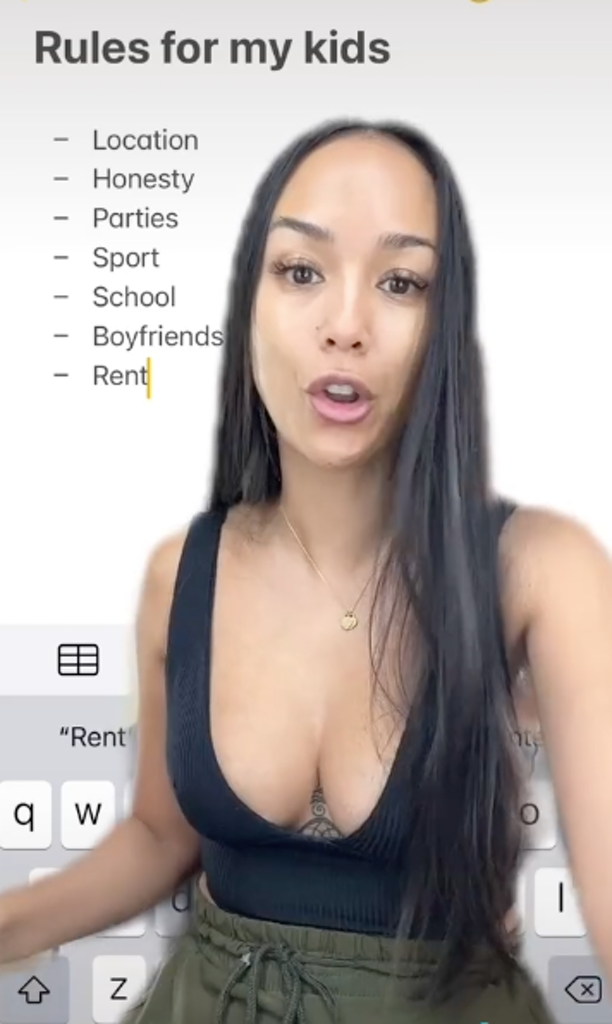 "I'm actually really relaxed when it comes to school. If my kids want to drop out though, they've got to have a business plan or job."
"My girls can have boyfriends, but if I have a problem with their boyfriend, they have to listen to my opinion about them."
And lastly, Kat said that when her kids turn 18 or get a job, they have to pay rent.
Most parents were in agreement on Kat's rules, although the rent one caused some conversations. Earlier, Kat had a TikTok that got more into that issue:
What do you think of Kat's rules?
Images: TikTok