If you've ever wanted to sail the seven seas in a way that allows you to chill and drink champagne in a bathing suit without actually having to pilot a boat (it's HARD), then BOY are you in luck!
Our Amazon overlords are selling a straight-up inflatable speedboat large enough to fit you and all five of your friends.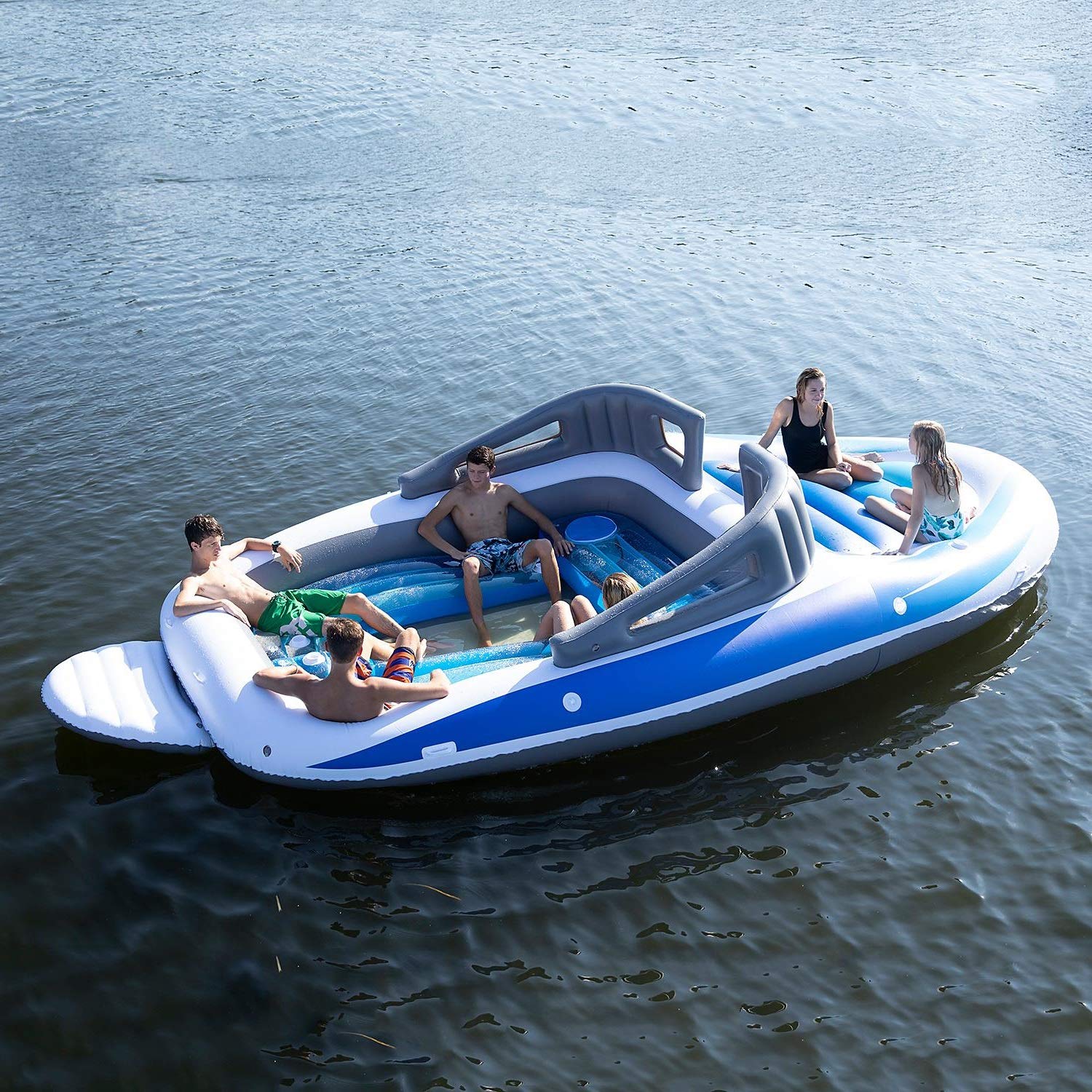 Understand that this is not an "actual" speedboat. It has no motor or engine or propellor. It's just a massive inflatable that looks like a speedboat.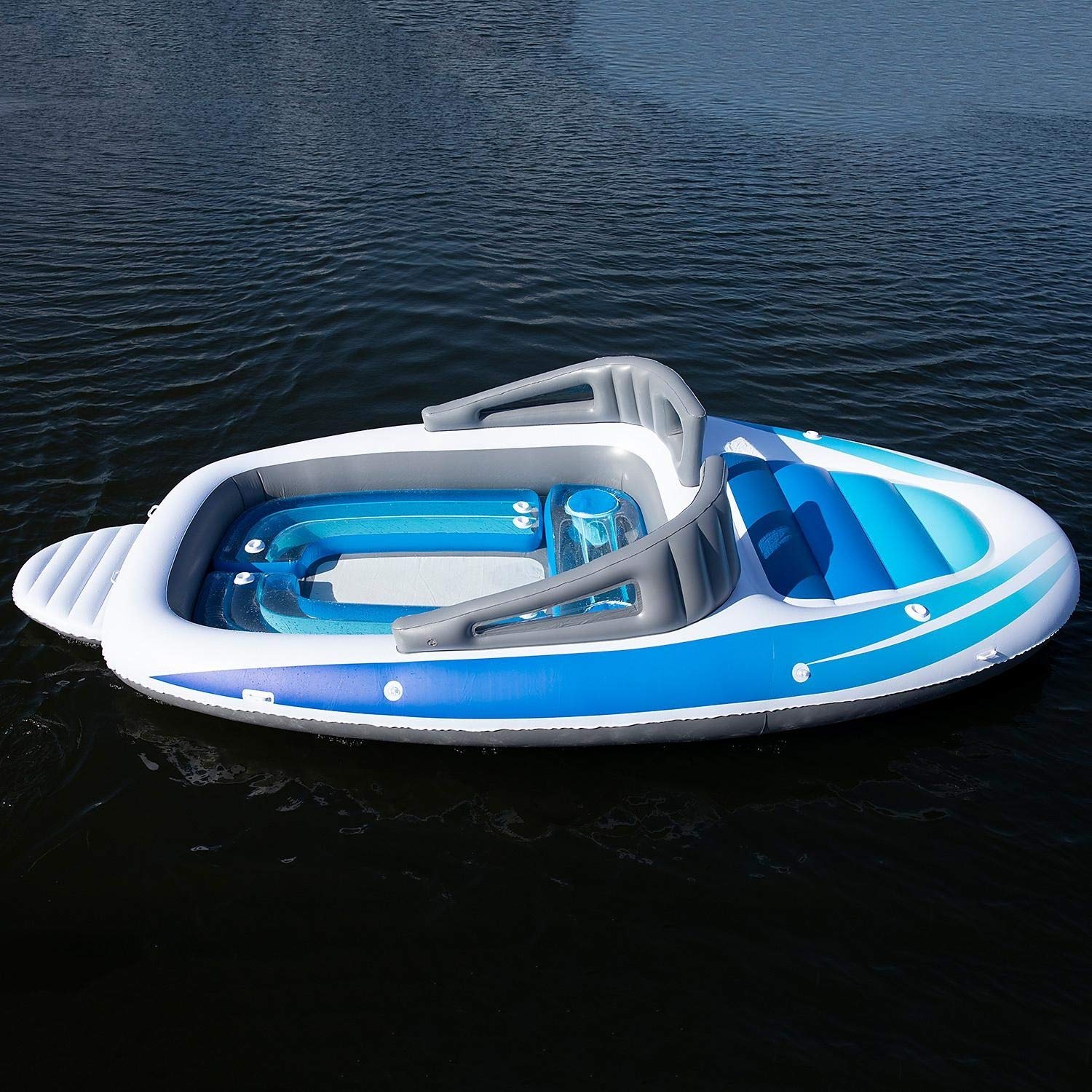 The Inflatable Bay Breeze Boat Party Island has two seating areas in the front and the back made of "heavy-gauge PVC for years of use," a "rear swim platform with five handles for easy mounting and dismounting," eight cup holders, and a built-in cooler for your 'Gatorade.'
According to the site's product description, the boat measures at 20 feet long and 10 feet wide, meaning you'll need a large enough body of water to float it for optimal swag factor (though seller SunPleasureInflatable suggests you "use it on land or water, as poolside furniture, on your patio or deck," so anywhere, literally anywhere.)
A drawback worth noting: a battery pump is not included, so you'll need to figure out some sort of situation that does not include using your mouth and lungs. But this seems like a negligible shortcoming, indeed. Just look at this review from 'daddy randy,' who purchased it—along with a 12-pack—for his (hopefully age-appropriate) kids Rick and Randy! I'm willing to wager he meant to give it five stars.

Though the consensus among reviewers all centered around the size of the inflatable (Huge! Huger! Hugest!)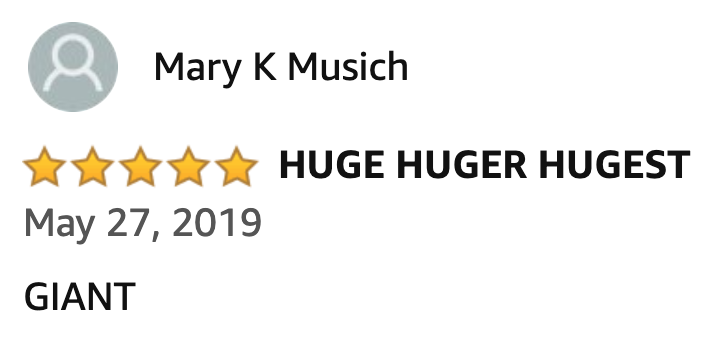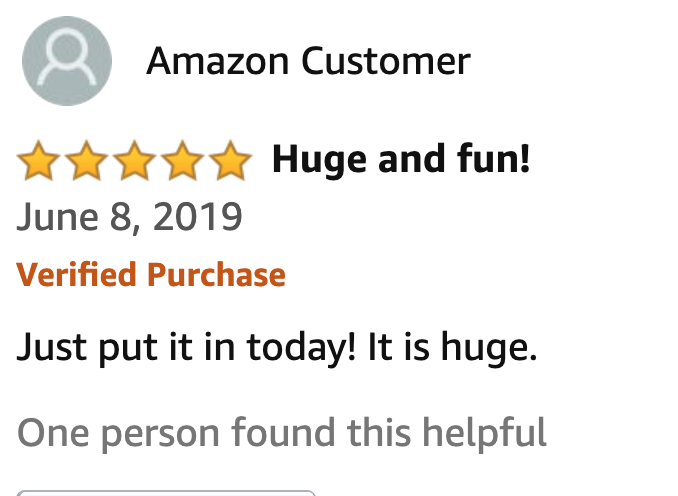 Your own inflatable speedboat will run you around $279.99—BUT! If that's a little out of your price range, Amazon has a dozen other inflatable options to choose from. Take, for example, the CoolerZ Tropical Breeze Inflatable Floating Island, which features a removable sunshade and is currently on sale for $159.06:
Or, at the lower end, the Intex Oasis Island, a no-frills four-person inflatable that'll run you $79.99: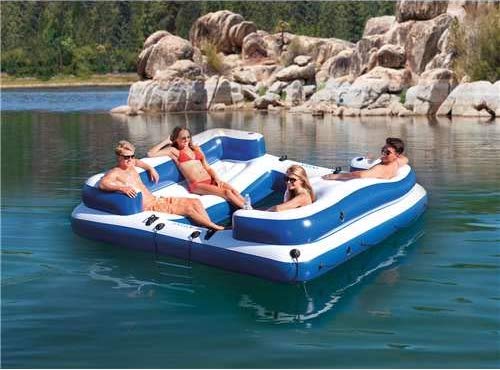 According to the FAQ, the boat weighs 62 pounds uninflated and does NOT come with oars so remember to tether ya damn self in order to avoid a Cast Away sitch. Get the Inflatable Bay Breeze Boat Island Party Island HERE.
More cool products: