A woman went to Reddit's AITA page after seeing tons of posts on Next door about her making dogs bark during her 5 am run. Her neighbors were super upset that she sets off security lights and wakes everyone up from being awake so early.
If you've ever used the Next door app, you know it can be a really crazy place. People will report almost anything and can overreact to really minor inconvienices.
Her post definitely makes you ask some questions, like: why can't anyone calibrate their lights right, why are none of the dogs trained, and why does everyone have so much security if the only person that comes through is this random runner? It sounds like all these people really need better hobbies.
---
The runner shared her side of things: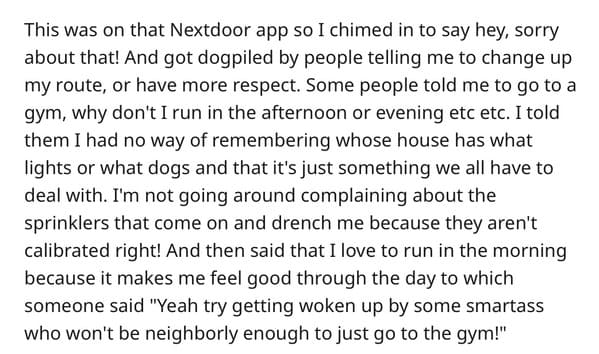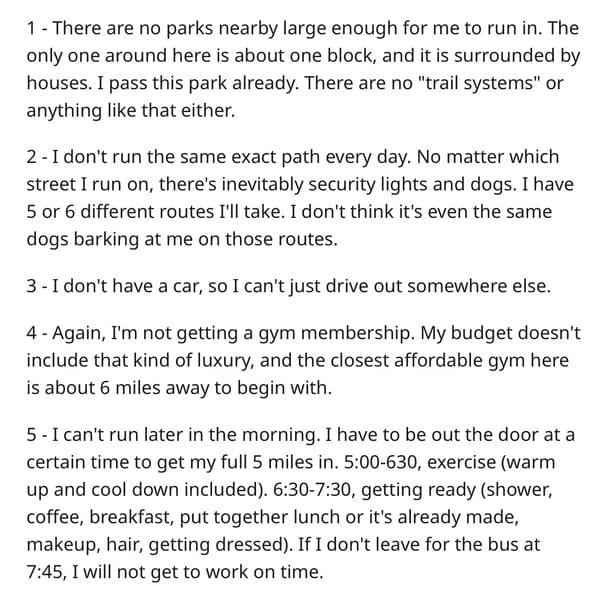 People on Reddit were divided: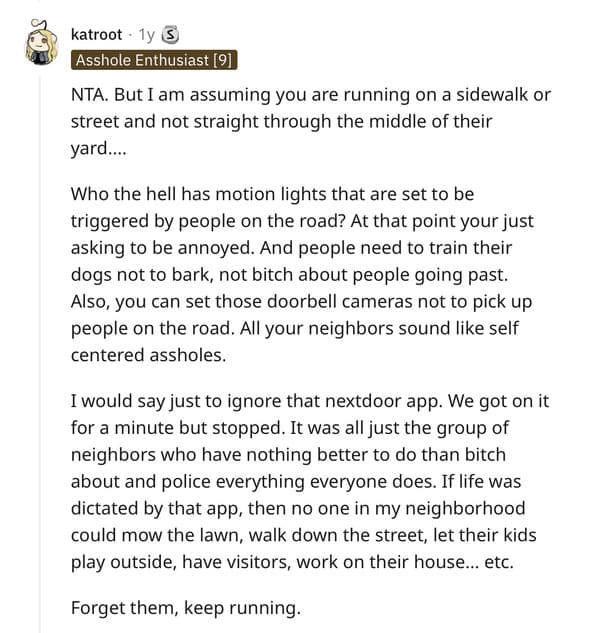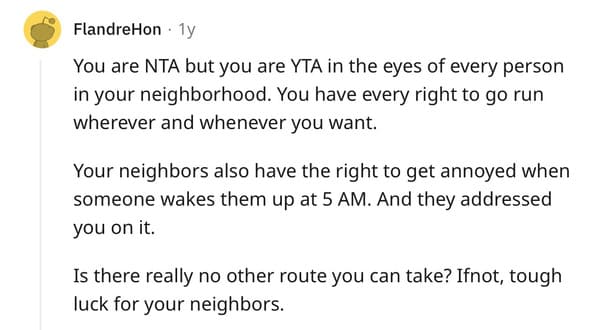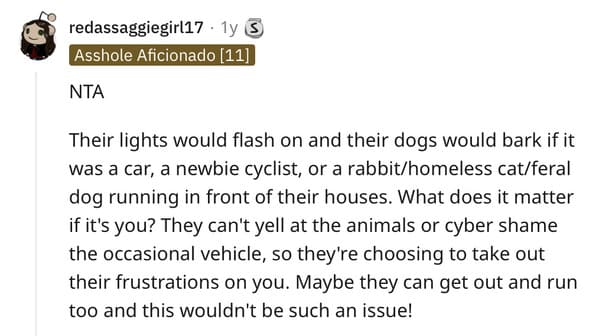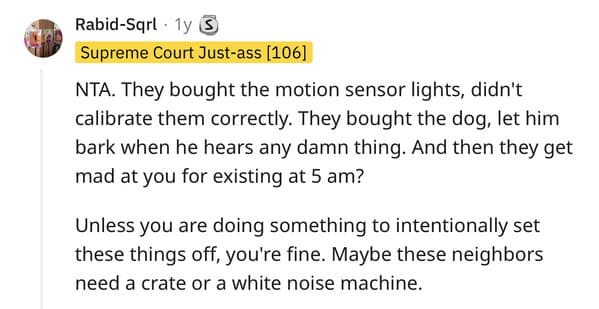 ---
More AITA Posts Right This Way: