I've never been divorced but based on the number of times I've heard someone else say, "divorce sucks," I would guess they know what they're talking about. Separating assets, splitting bills, and egging their new apartment take a lot of time, so changing your name back might feel like the lowest priority.
A woman on Reddit asked if she was wrong to not change her name back after her ex-husband remarried. Take this as your sign to just never get married in the first place.
---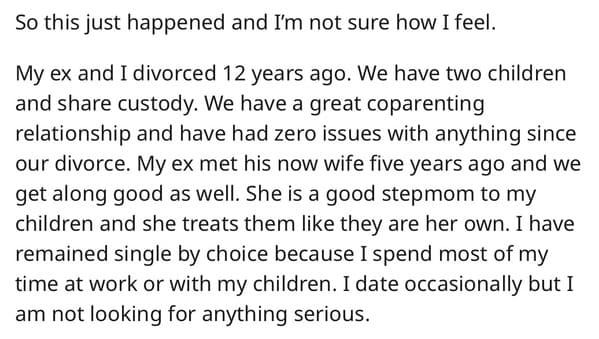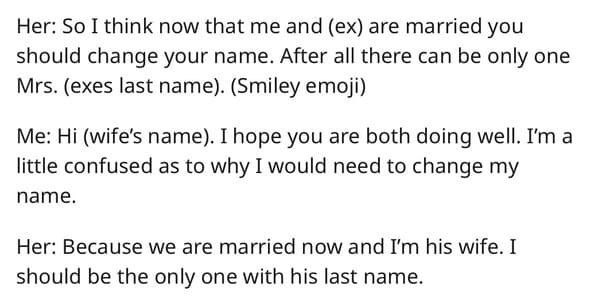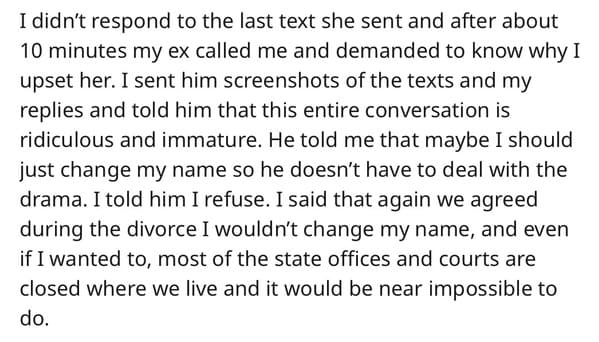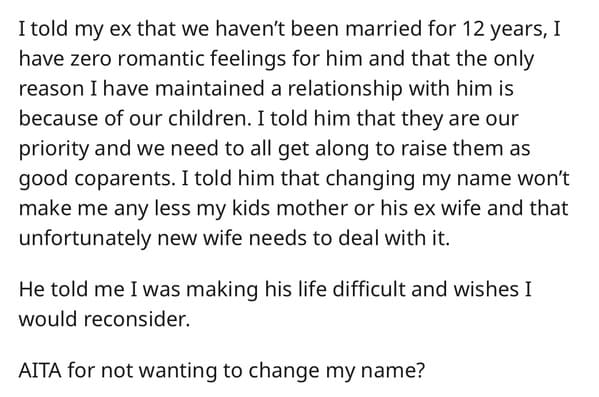 People on Reddit had some pretty hilarious and insightful responses.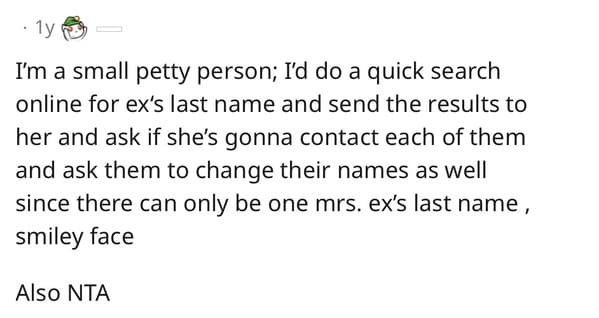 The woman was even kind enough to give an update: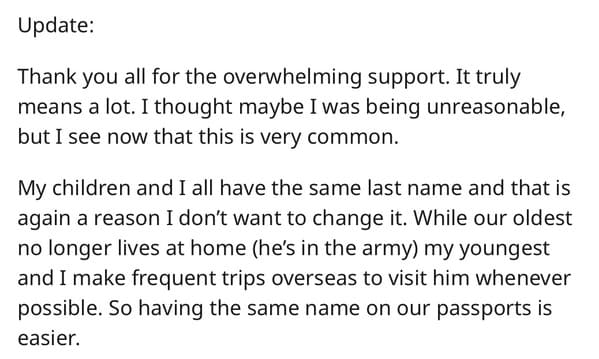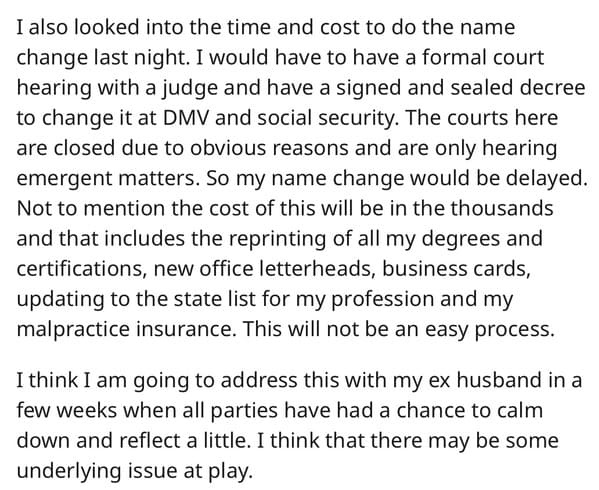 ---
More Assholes This Way: