I'm not sure what happens to people's brains when they have kids but for some reason, a switch flips that makes them forget what it was like to not have them.
Just because someone doesn't have children doesn't mean they're available to babysit or that their kidless free time is any less valuable than yours.
Relying on family members for babysitting can be especially annoying. A typical babysitter can quit if they're not being treated right but it's a lot more difficult to do when it's your family.
A woman on Reddit's AITA asked if she was wrong to deny babysitting her sister's kids while she went a met a hookup.

Her post turned into an important conversation about creating boundaries with people you do favors for. You never know when someone decides to push them too far!
---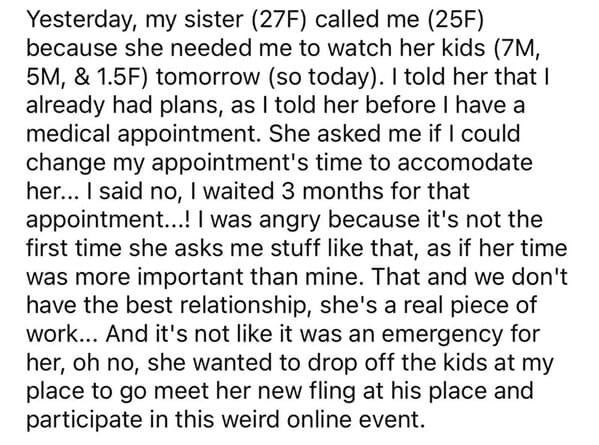 She begins by giving some much-needed context: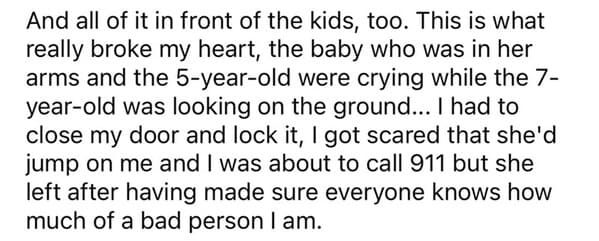 People had strong opinions about how this sister was raising her children.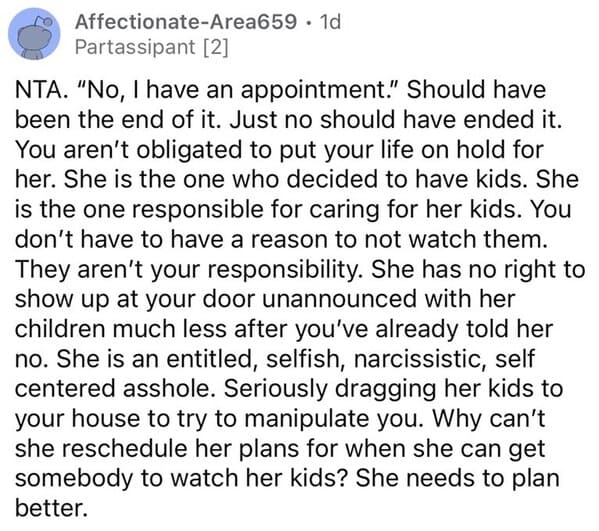 "INSANE ENTITLEMENT"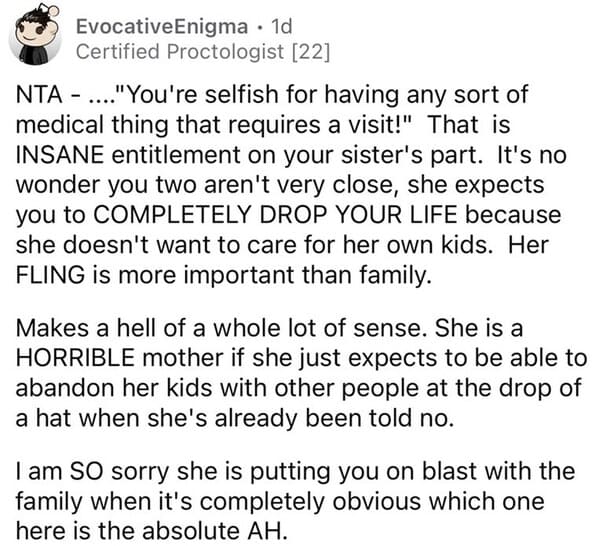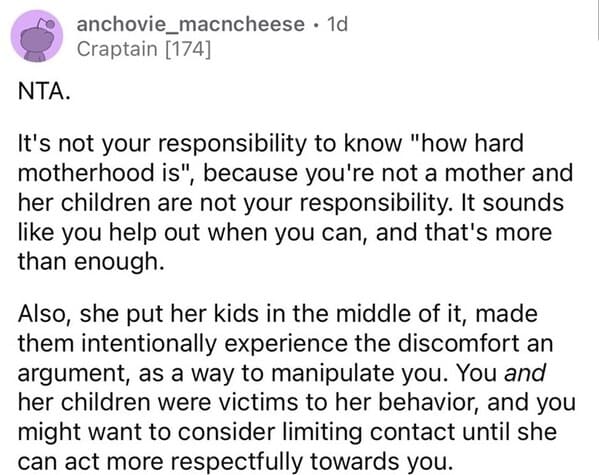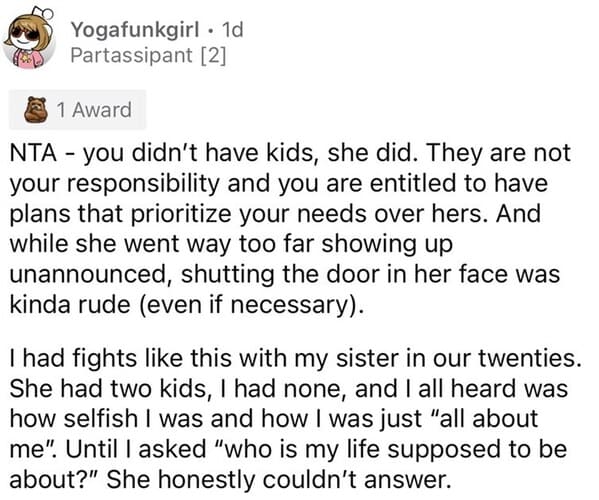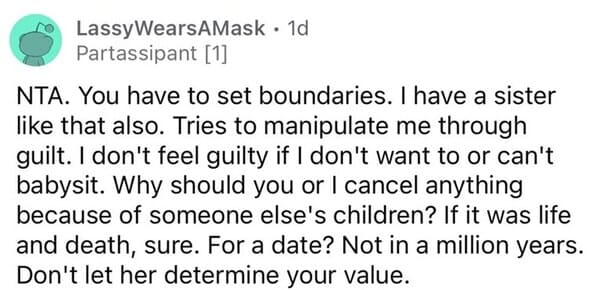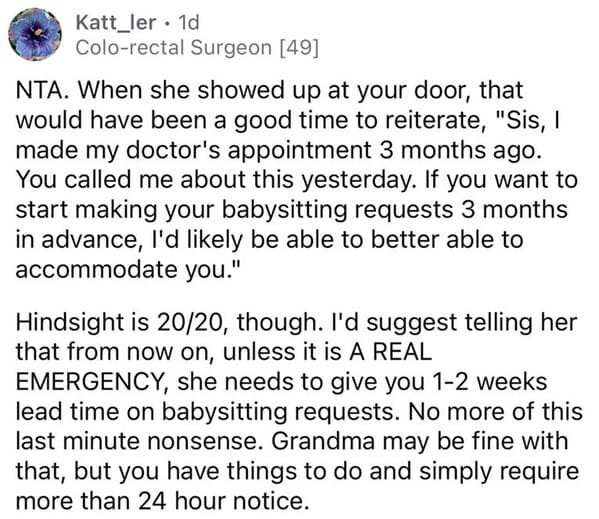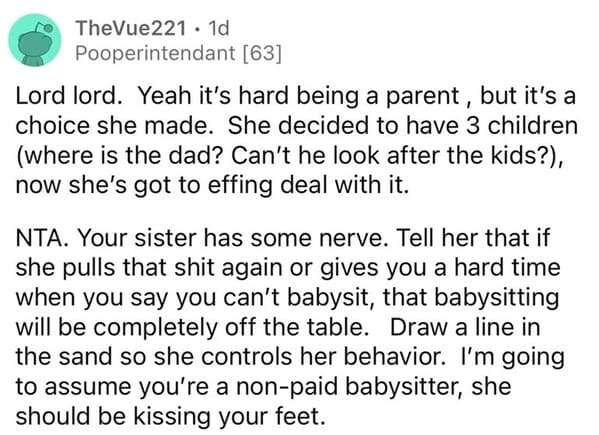 ---
More Potential Assholes This Way: