Letting your dog lick the plate is not the craziest thing I've ever heard of, but how often do you hear about people feeding their dog whole leftovers?
One Redditor wants to know if she's wrong for feeding part of the leftover roast her boyfriend made for dinner to her dog. She thought it was no big deal, but he became pretty upset about it and now she's asked the internet if she shouldn't have.
The woman's boyfriend was upset that she fed the leftovers of the meal he made for them to her dog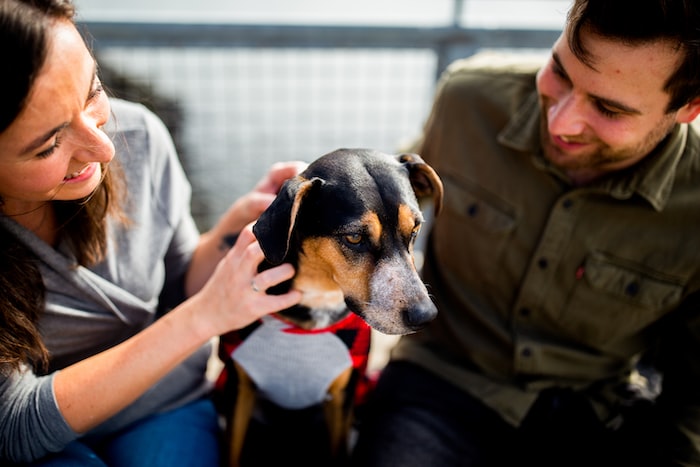 After reflecting on her decision to feed her dog with leftovers, she turned to the popular subreddit "Am I The A**hole?" (AITA) to find out if she was in the wrong. Here's what she said:
AITA for feeding my dog table scraps from a dinner my boyfriend made for us?
OP Explains: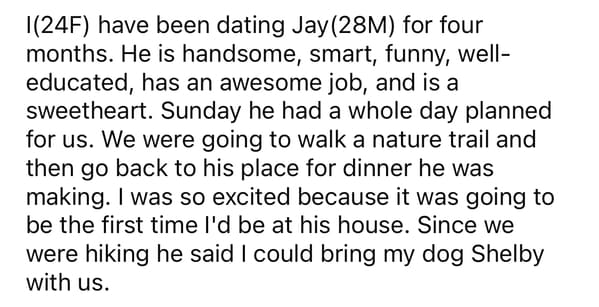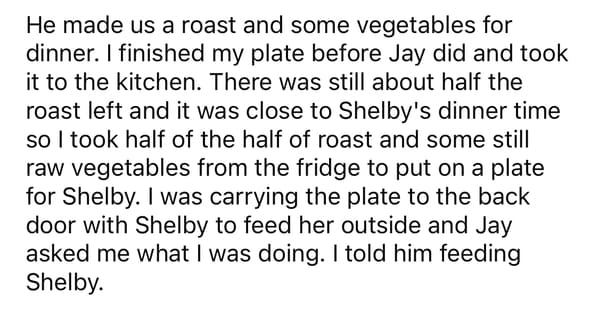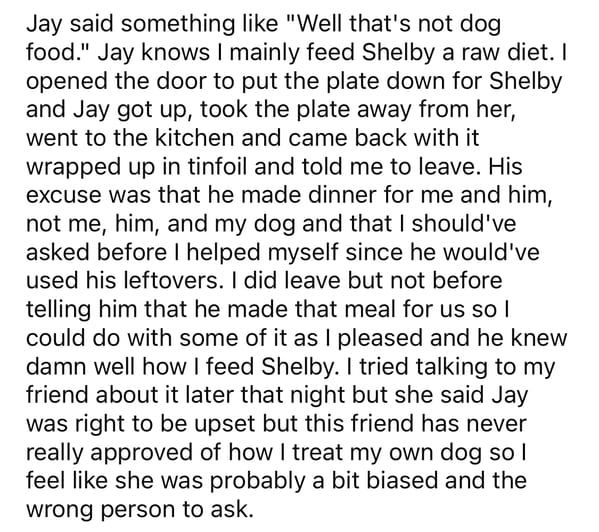 OP Made A Few Clarifications: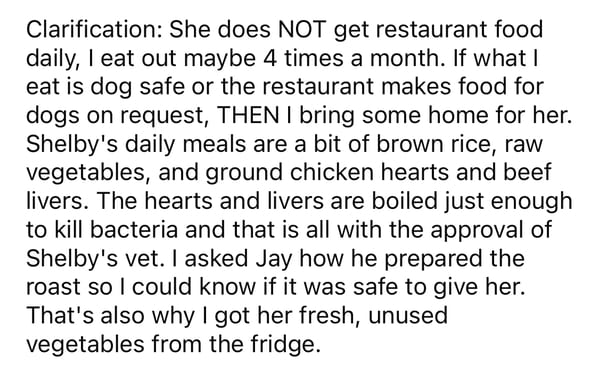 The Following Are Acceptable Responses:
NTA – Not the A**hole
YTA – You're the A**hole
NAH – No A**holes Here
ESH – Everybody Sucks Here
Commenters Overrwhelmingly Responded YTA And They Explain Why Below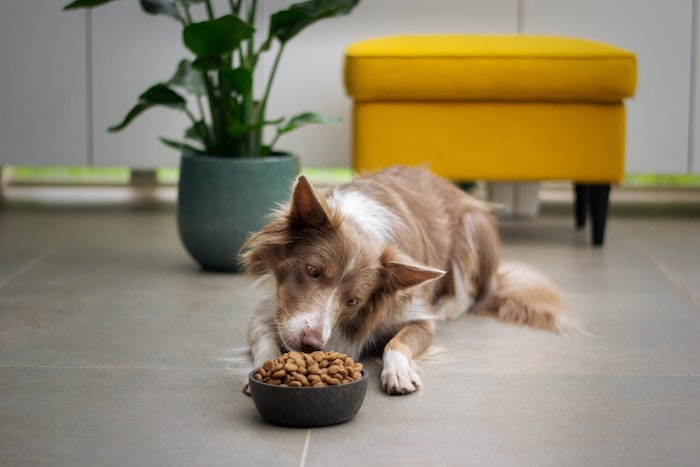 1.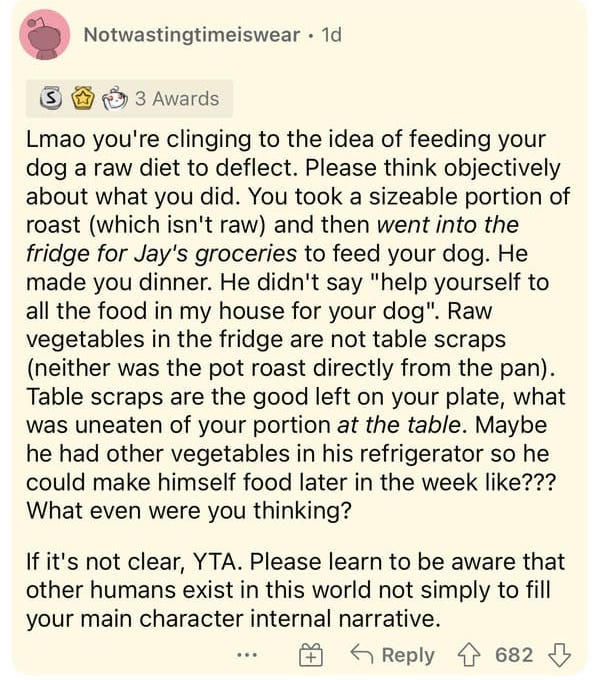 2.

3.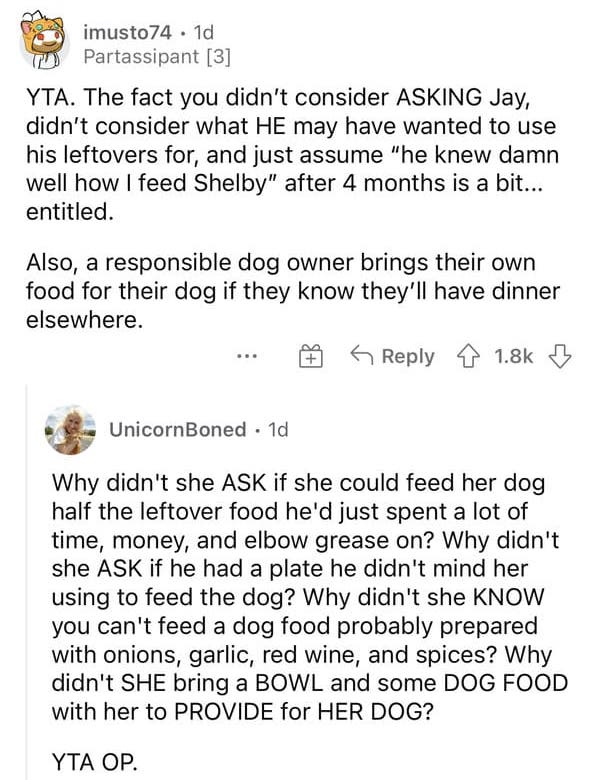 4.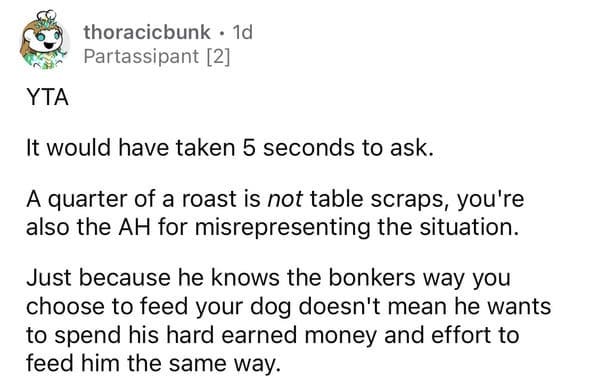 5.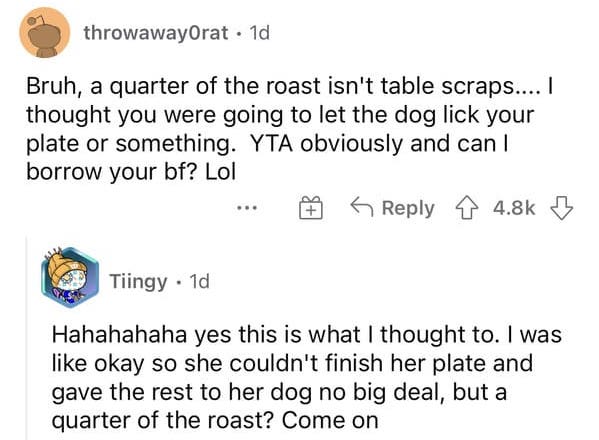 6.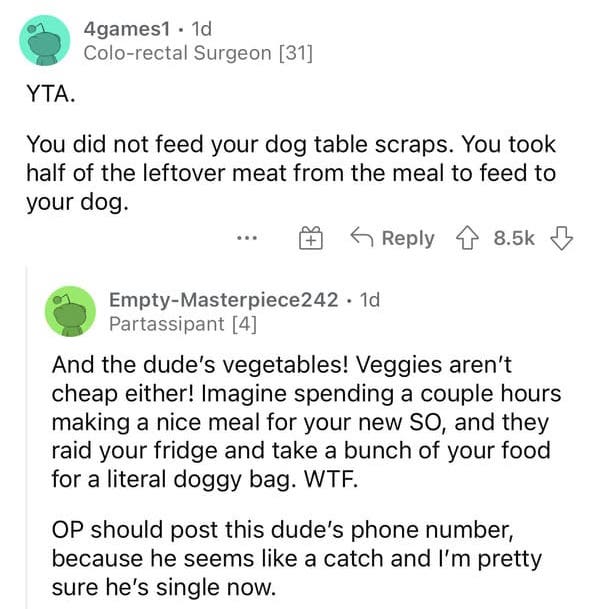 7.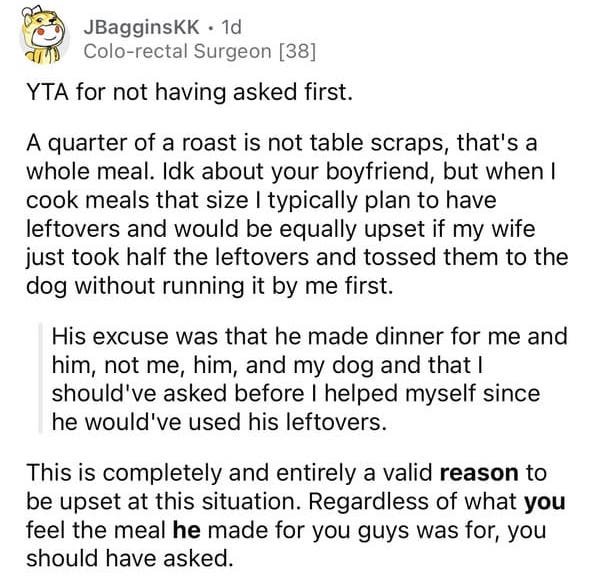 8.

9.
10.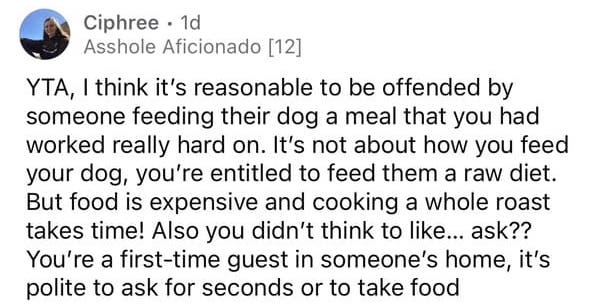 11.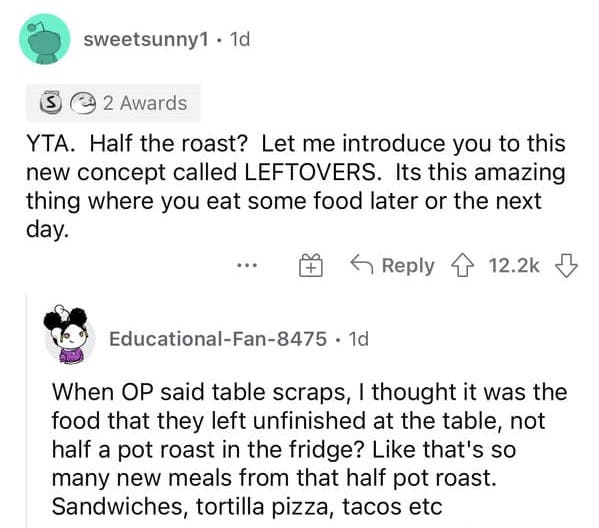 12.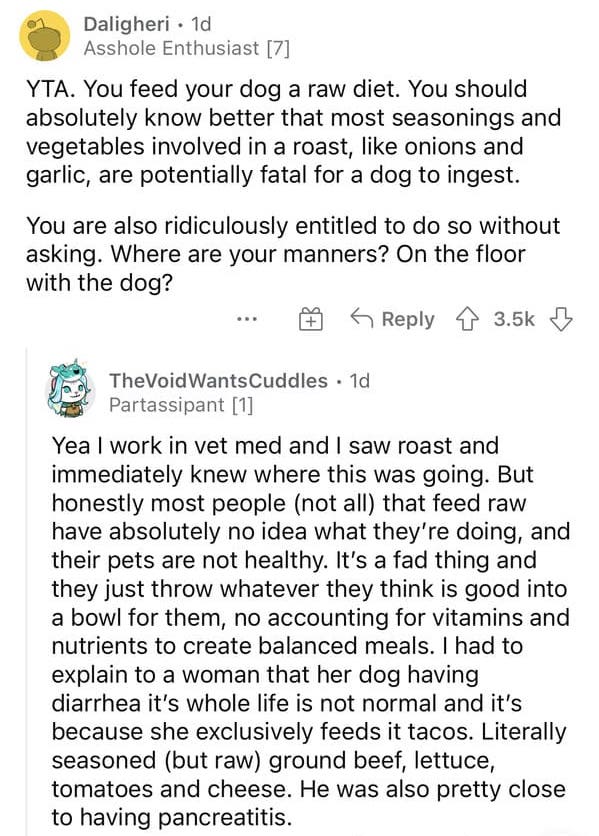 13.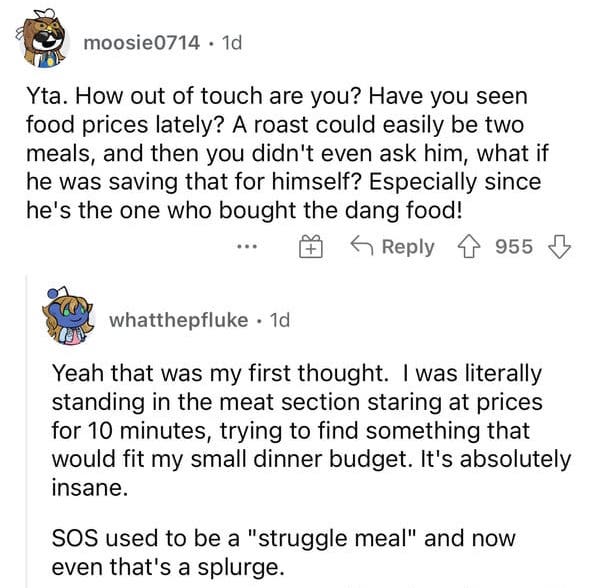 14.
15.
After Letting Folks Comment For A While, OP Responded With An Update: