When a woman wants to have a baby more than anything, the worst news they can hear is that it's not possible. The experience of having a miscarriage is something that many women go through, and the pain from it can take a while to heal.
One mother wants to know if she's being too harsh toward her infertile sister after years of coddling her. The woman explains that her family tiptoed around the subject of children and refused to even mention babies around her in her presence.
While they were trying to consider her sister's feelings and respect her, the rules seemed a bit extreme given that OP had her own children. Even this was hard for her sister to be around, and finally, she had enough of the way their family was handling all of this.
After coddling her infertile sister for years, this woman wants to know if she was wrong for standing up for herself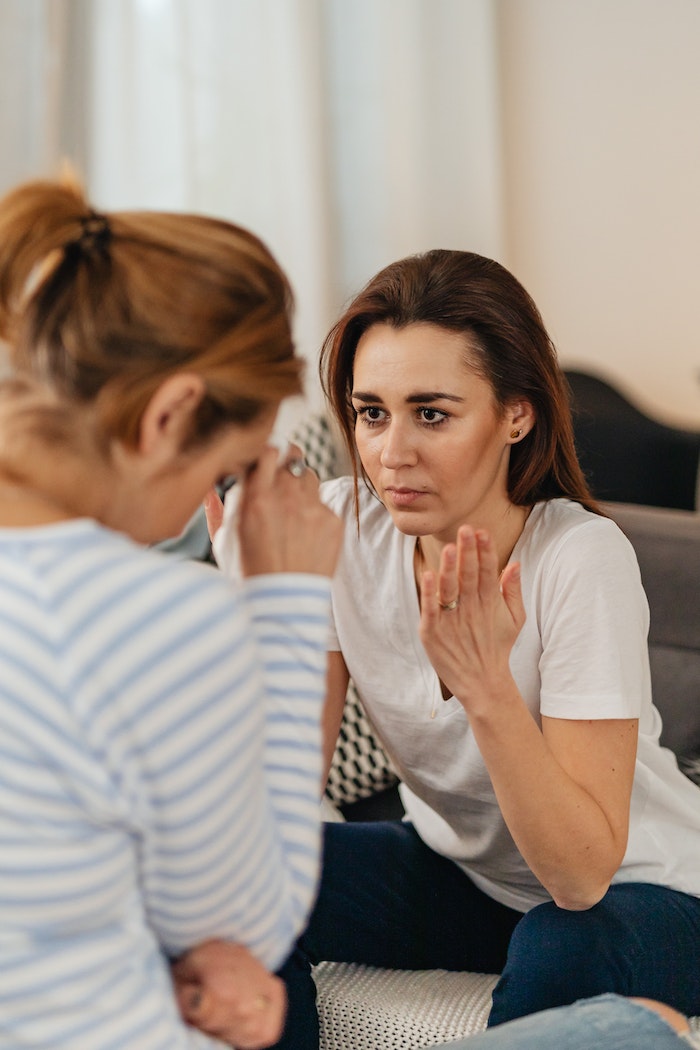 After reflecting on the events that unfolded, she turned to the popular subreddit "Am I The A**hole?" (AITA) to find out if she was in the wrong. Here's what she said:
AITA for saying I won't coddle my infertile sister any more
OP Explains: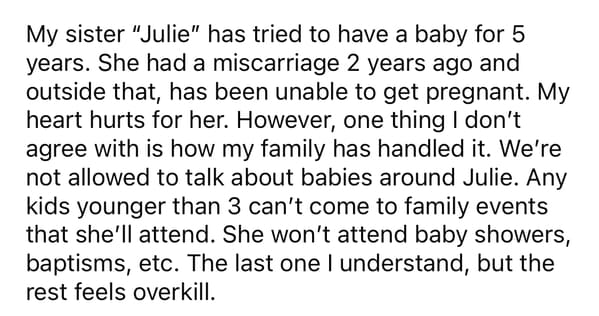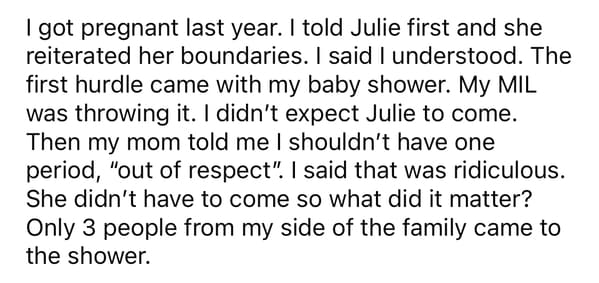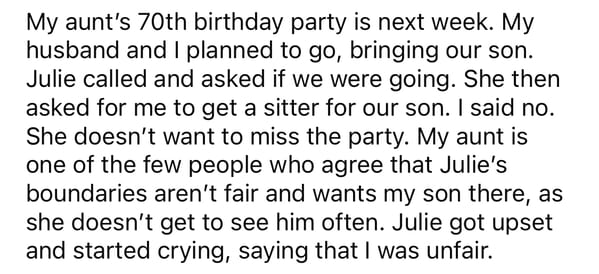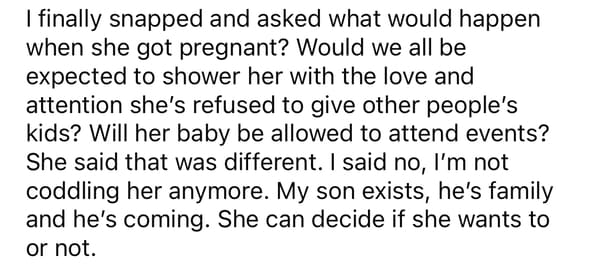 The Following Are Acceptable Responses:
NTA – Not the A**hole
YTA – You're the A**hole
NAH – No A**holes Here
ESH – Everybody Sucks Here
Commenters Overrwhelmingly Responded NTA: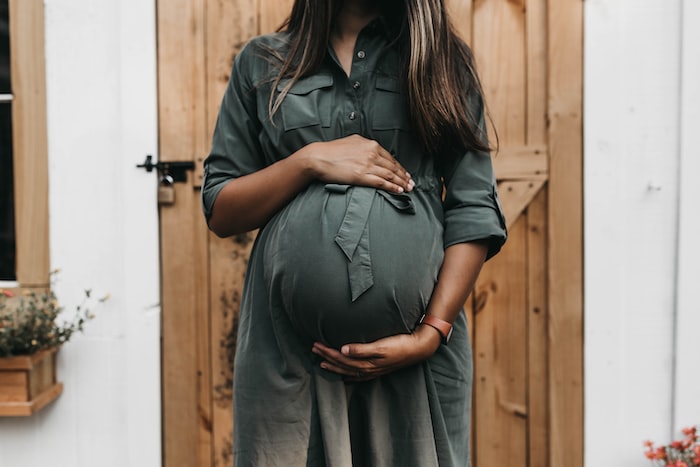 1.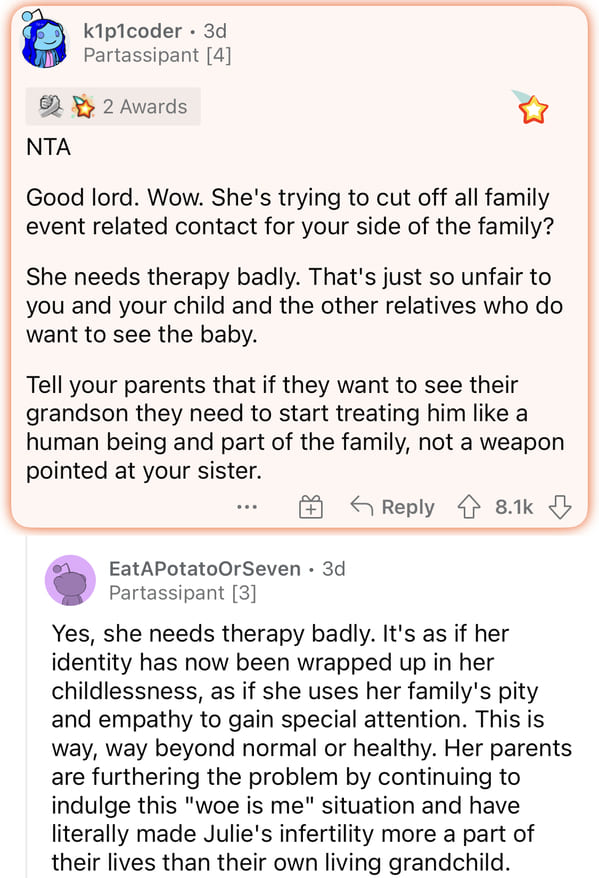 2.
3.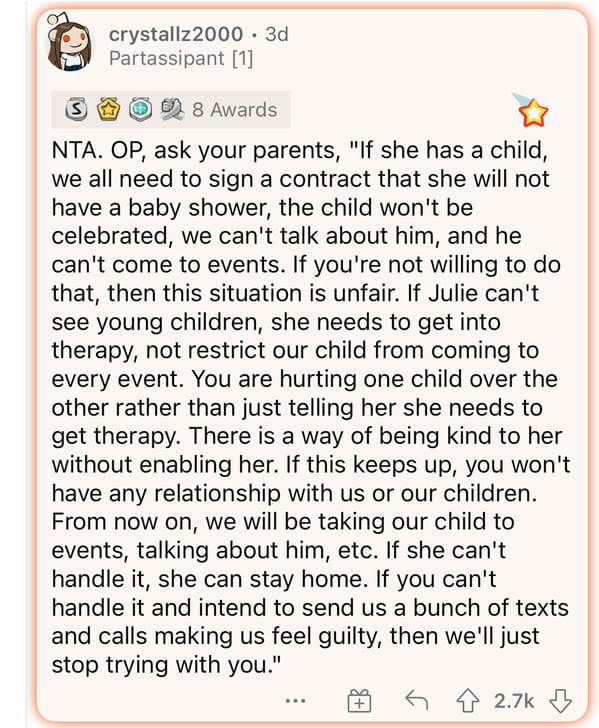 4.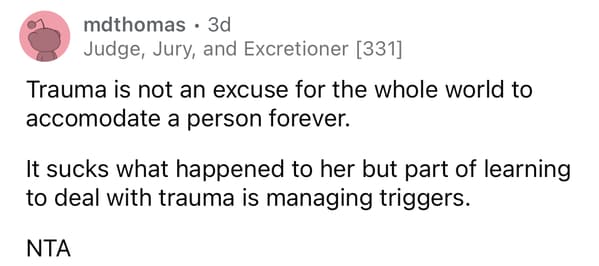 5.
6.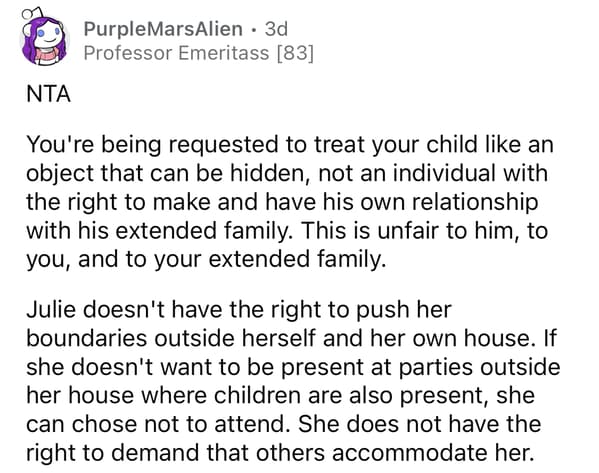 7.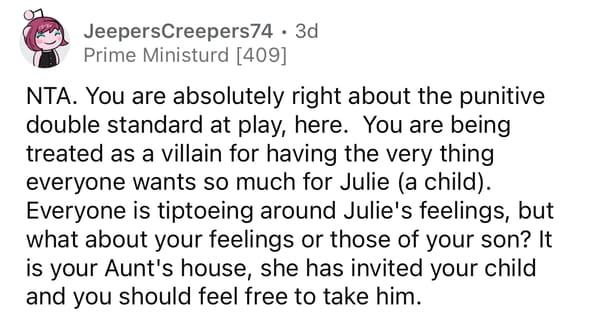 8.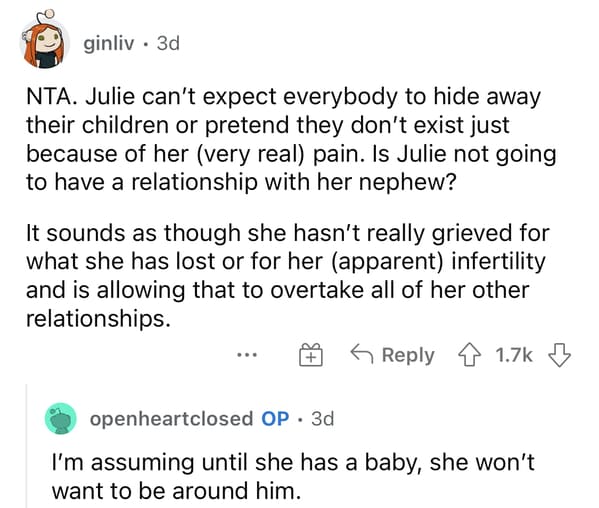 9.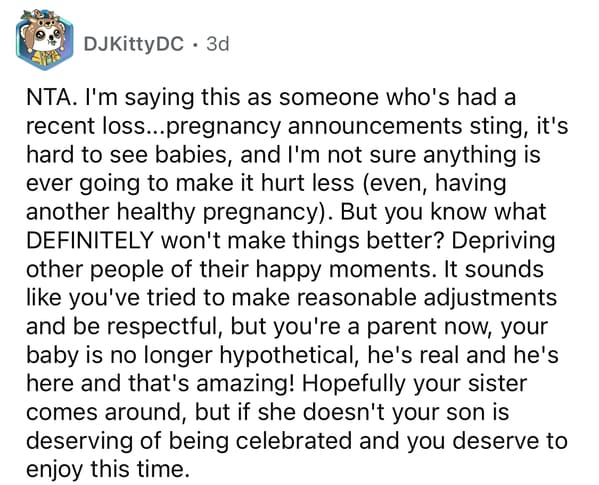 10.
11.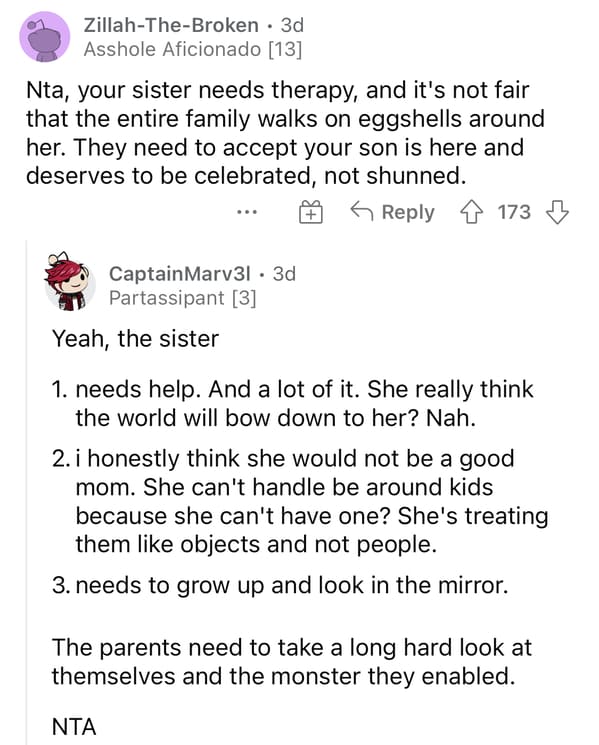 12.
13.
13.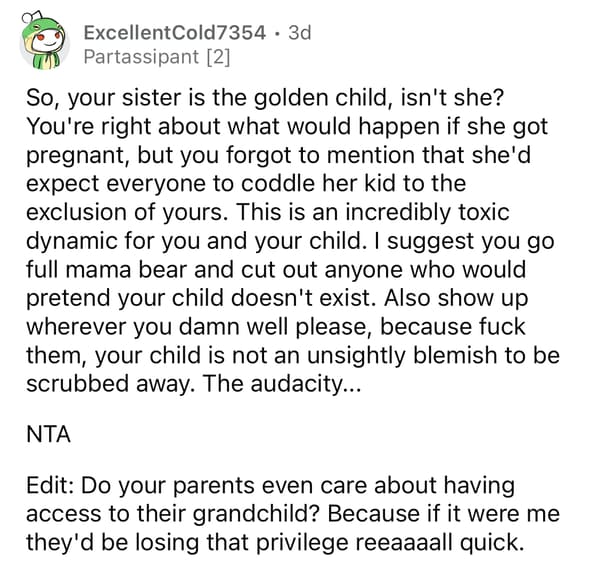 14.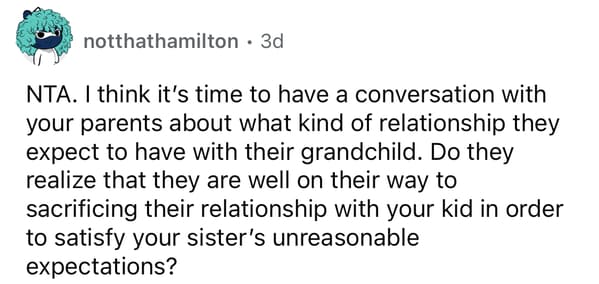 15.

16.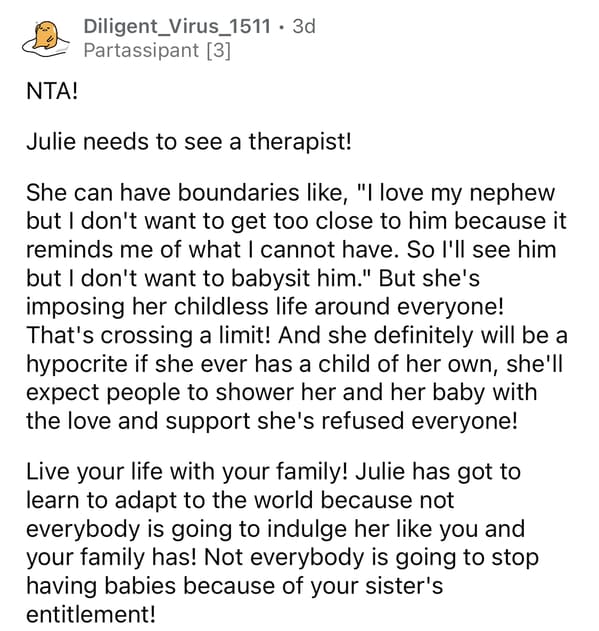 17.