The subreddit r/ChoosingBeggars is a goldmine for the delusionally cheap people who think they deserve everything for nothing and who will quickly turn on anybody who suggests otherwise.
Today's entry was posted by u/Felipegarza and appears to be a screenshot of a Yelp review left for a comic book store called Challengers. The reviewer's name is blacked out, but he begins with a reference to the Comic Book Guy in The Simpsons, showing his playful delight in trying to slander a small business.
"Rudest. Employee. Ever."
Sure, dude.
He continued, "Was in the area and went to Challengers just to look if there were any new comic titles that I may have missed to download digital versions of."
Wonderful. Go on.
He says that he was an employee, who he describes in the rudest possible terms, saying, "This sloppy, fat tattooed guy with a messy beard that looked like a bird's nest, walks up to me and asks if I'm looking for something specific."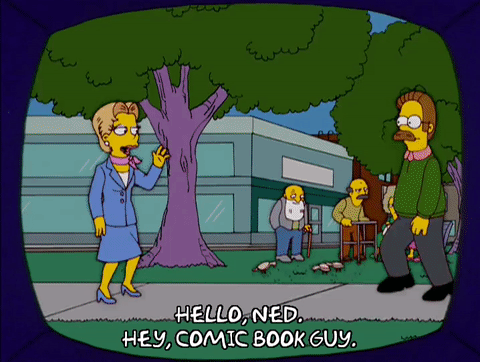 "I told him no, I'm just looking to see if there are any new titles out that I may have missed putting on my list of comics titles to download off the internet," the reviewer continued. Unsurprisingly, the employee took offense to these blatant plans for thievery.
The real-life Comic Book Guy popped all the way off:
"Then the dude goes off on me telling me I shouldn't download pirate comics, and that I should buy them, support the industry, blah, blah, blah… Sorry, with comic books going for $5.00+ a book these days, I'm not going to spend money on something I can get off the web for free."
Okay, but can't you politely lie about what you're doing, at least? The reviewer didn't think he should have to.
"If the dude didn't like that I wasn't buying anything, he should have kept his mouth shut," he wrote. "You don't go off on people like that. Talk about being TOTALLY UNPROFESSIONAL! With an employee like that, this comic book shop deserves to go belly up with the rest of the comic book shops dropping like flies."
Maybe repeat that last sentence to yourself, buddy. Comic book shops dropping like flies. Why do you really think that is?
Commenters on r/ChoosingBeggars are mostly astounded by the reviewers' apparent lack of self-awareness that he and people like him are the real reason comic book stores are having trouble staying afloat.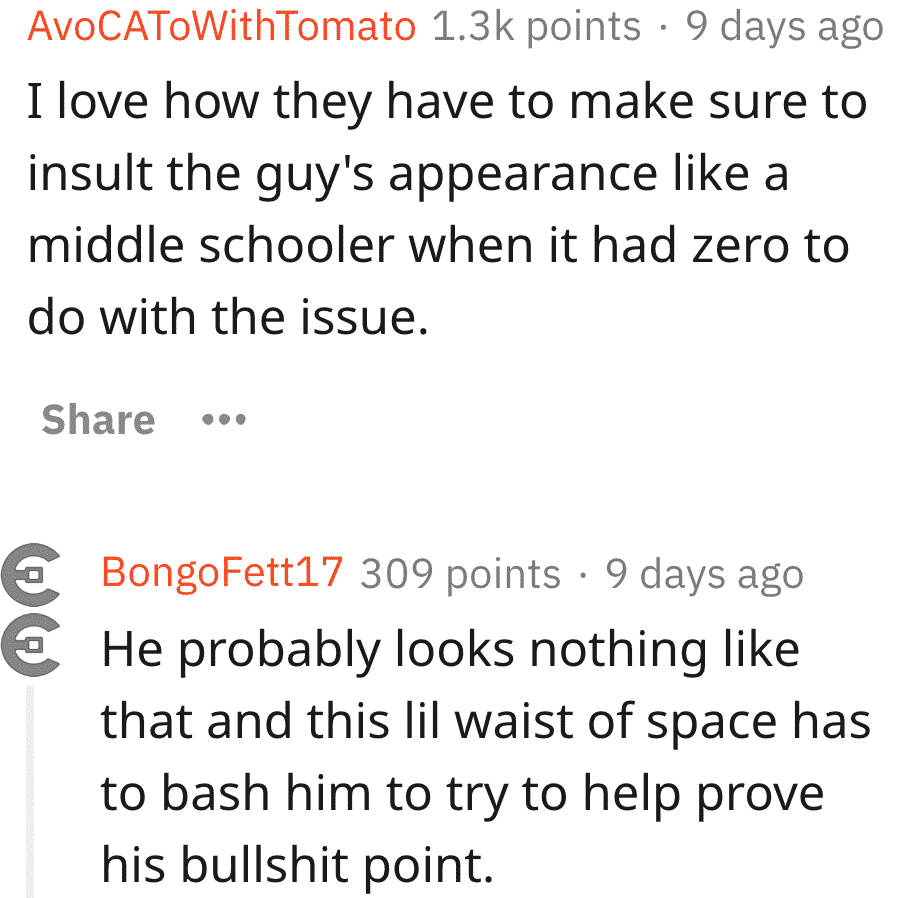 Or as user Tony_Cheese_ wrote, "This jerk told me to quit breaking the law and hurting his profits because I think I'm special and should get people's hard work for free. He wouldn't even help me find stuff to not buy."
Worst. Customer. Ever.