The things people are entitled over never ceases to shock me, but in some cases, it kind of seems like all they really want is a fight. This post was shared on r/ChoosingBeggars by u/CHfitness, but moderators have since deleted the original image.
The Choosing Beggars subreddit is where people go with stories of folks who seem to have no cash, or who are asking for a favor or for something for free, and then act like big jerks about it. This jerk wrote to the OP because they needed some help, and it's his business to help people get fit.
"Hey, ever since quarantine started my eating habits have gone totally out of whack," they messaged. "I was wondering if you could help me get back to normal/get healthier?"
"Sure thing!" the OP responded.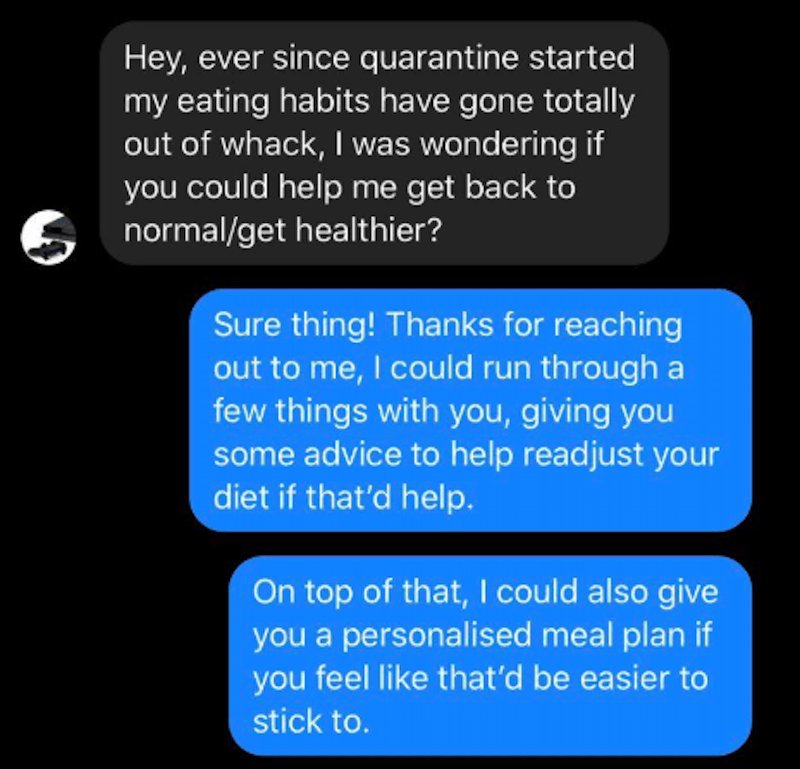 They suggested a consult or even a personalized meal plan, which were both options that sounded good to the CB. But then the inevitable happened.
"I'm kinda on a budget so I'd appreciate if you were considerate with your pricing," they wrote. Here we go.
The OP offered a consultation with an eating guide and dietary advice for $20, and a personal meal plan for an extra $10 These are amazingly low prices, so you know the CB is gonna complain.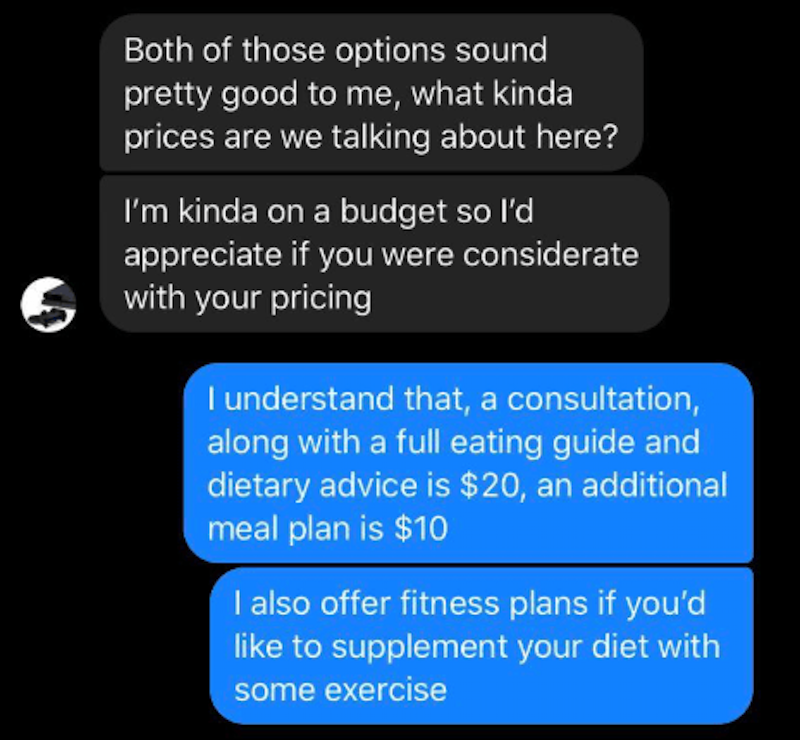 "30 dollars for telling me what foods to eat seems kinda steep to me, is there any chance that you could lower it?" he demands.
The OP tries to work with him, but kind of has to stick with his price. Frankly, I wouldn't talk to this guy for less than a $1,000 at this point, but he continues to be very professional and polite. That seems to turn the CB into a mobster.
"Listen pal," he writes. "I'm asking you to kindly lower the price, I know people in your city. I don't think they'd appreciate you busting my balls here."
Um, what movie does this guy think he's in?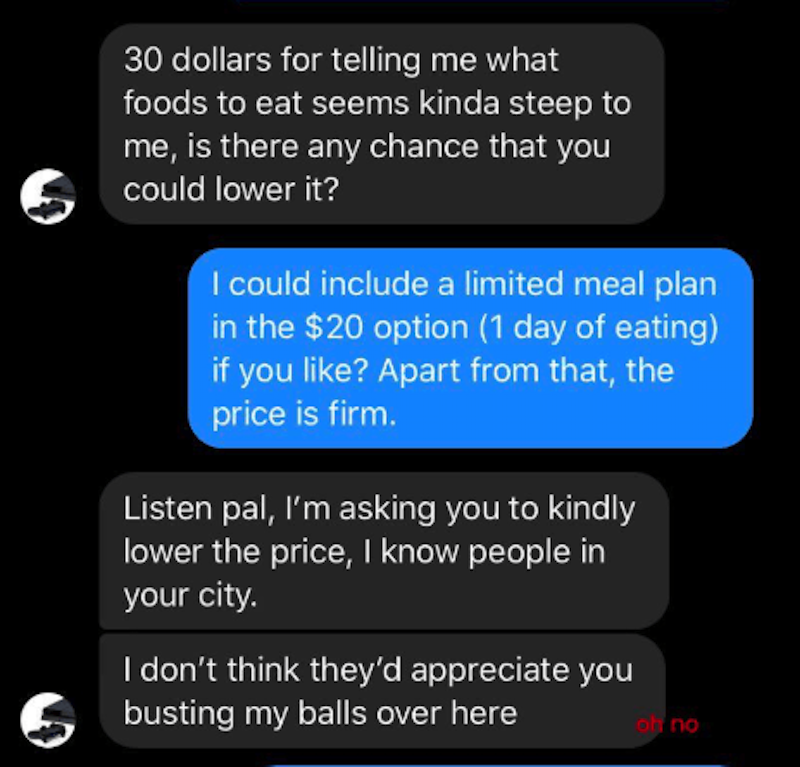 Luckily, the OP has a sense of humor and is not afraid of this weirdo. "Going all mafioso on me won't work, you can either pay the $20-30 or move on," he replies. "I can still give fitness advice without my kneecaps, so I don't really care either way."
To that, the CB responds angrily, "You really think you're a tough man. Me and the boys will have to see about that."
He then threatens him further by saying the OP has his home address in his bio.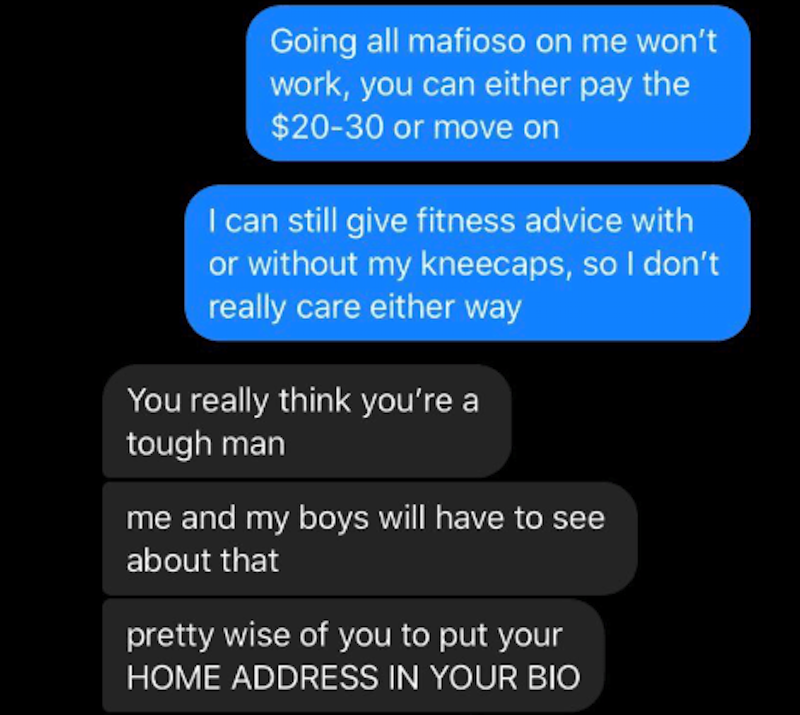 Commenters can't quite wrap their heads around this guy's logic. If he has such powerful friends, can't they spot him a $20 instead of kicking a stranger's butt?
Stay safe out there, everybody, there's a guy in terrible shape threatening people to tell him to eat a salad.
More entitled choosing beggars: