The era of COVID-19 has ushered in a new kind of bridezilla: the COVID bride. If bridezillas are demanding, insufferable people, then COVID bridezillas are that but times a million. Their lack of empathy for people around them is amplified by the pandemic, largely because COVID bridezillas are angry about several things: having to reschedule their big day over state quarantine orders, the fact that their guest list has dwindled in number, and guests who insist on wearing masks.
Overwhelmingly these brides do not think COVID is a big deal—even if they've caught it! They don't want people wearing masks and "ruining" their photos, and they are personally offended by guests who would rather not attend a large gathering in the midst of a global pandemic.
1. The bride and groom with COVID who are wondering whether to still have their wedding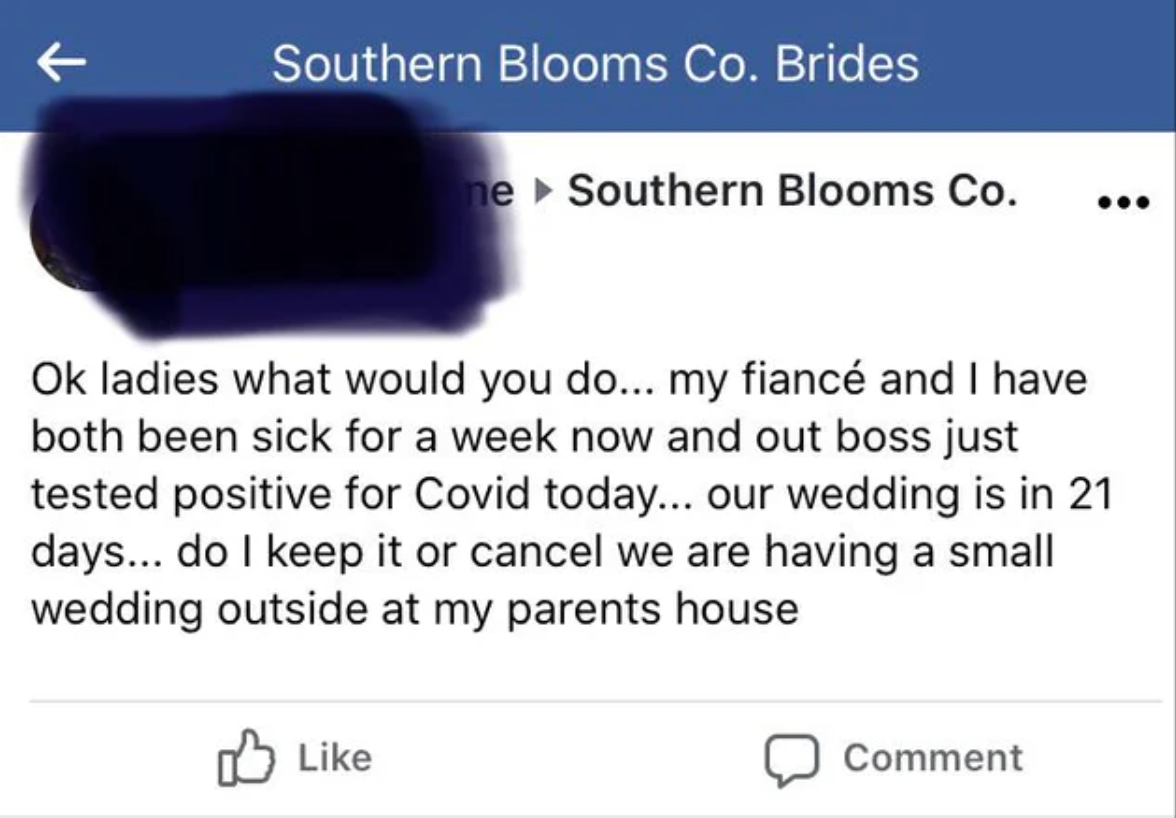 2. The MIL who is shocked that "people are still afraid"…of the very much still-ongoing global pandemic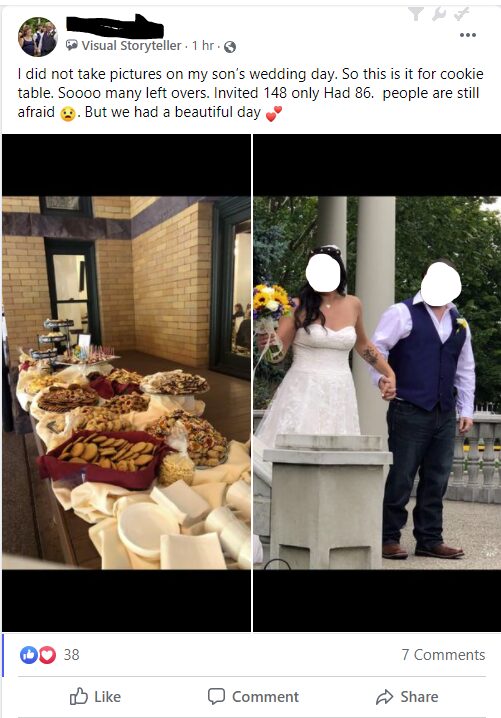 3. The couple who made anti-masker cozies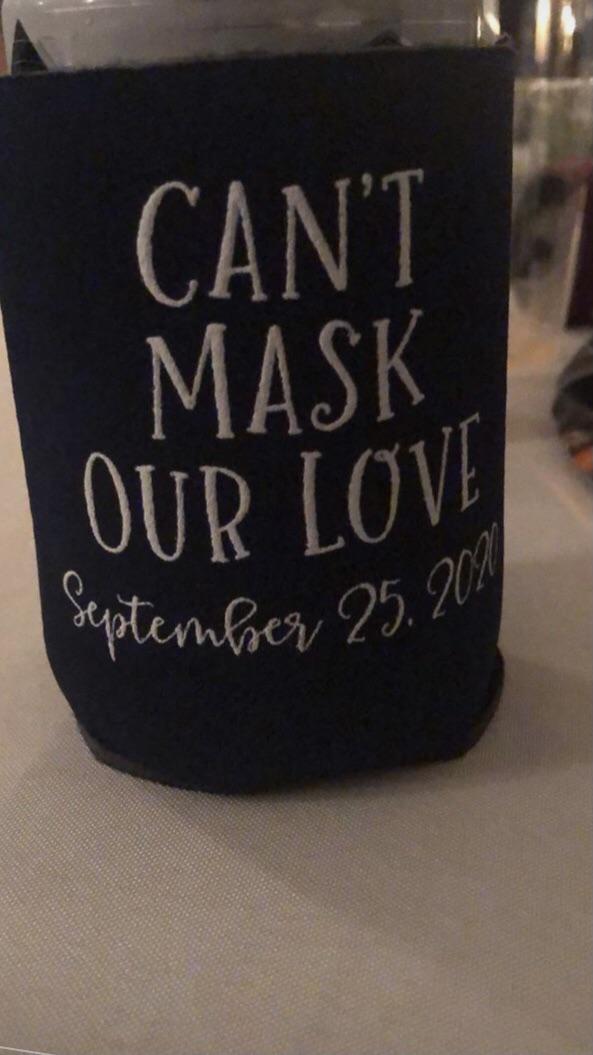 4. The couple that both got COVID, but at least are now married!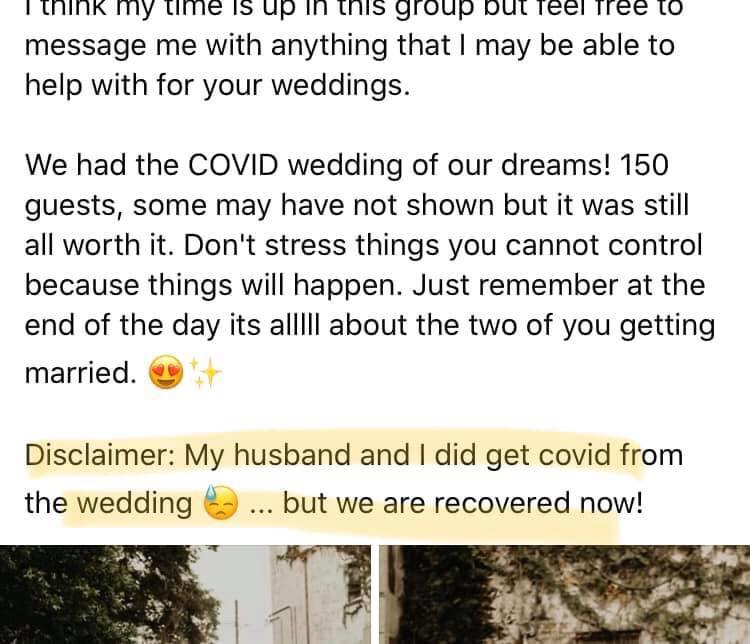 5. The bride complaining about the wedding party and children wearing masks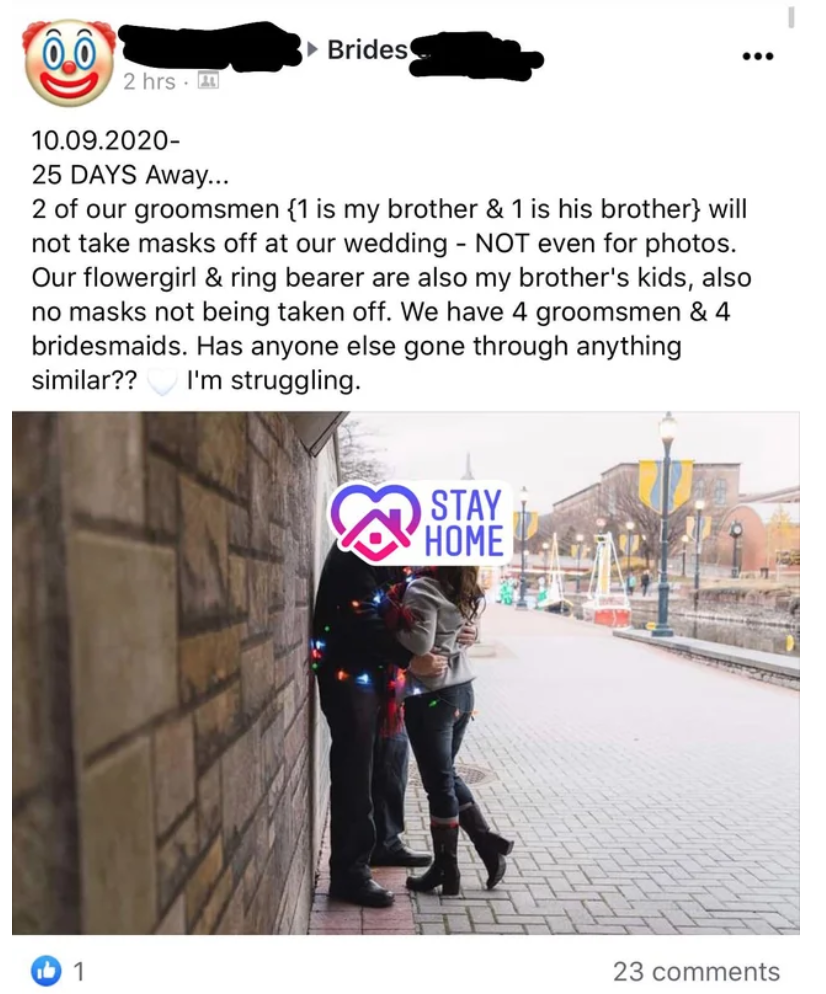 6. The couple making fun of COVID and BLM at their 200+ person wedding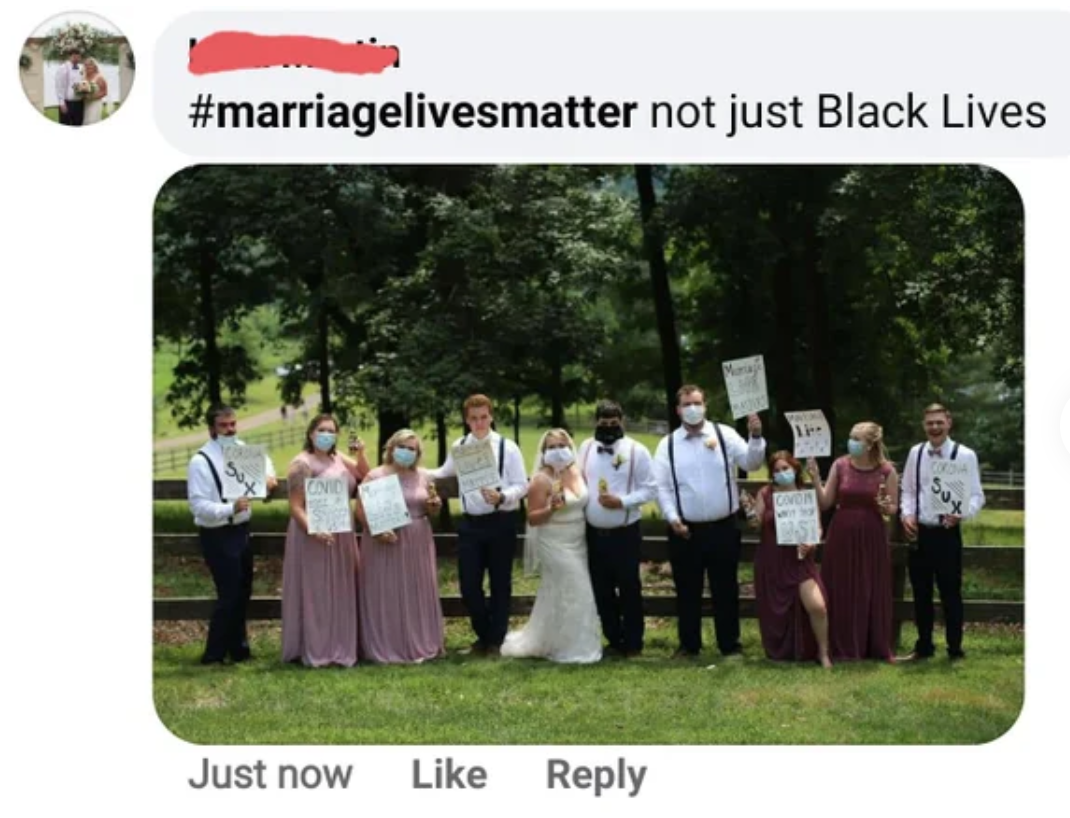 7. The couple that is still holding a wedding…and using a Harry Potter quote to justify it.
8. The woman who says wearing masks "doesn't work for our family"
9. Kim, who really leaned into COVID as a color theme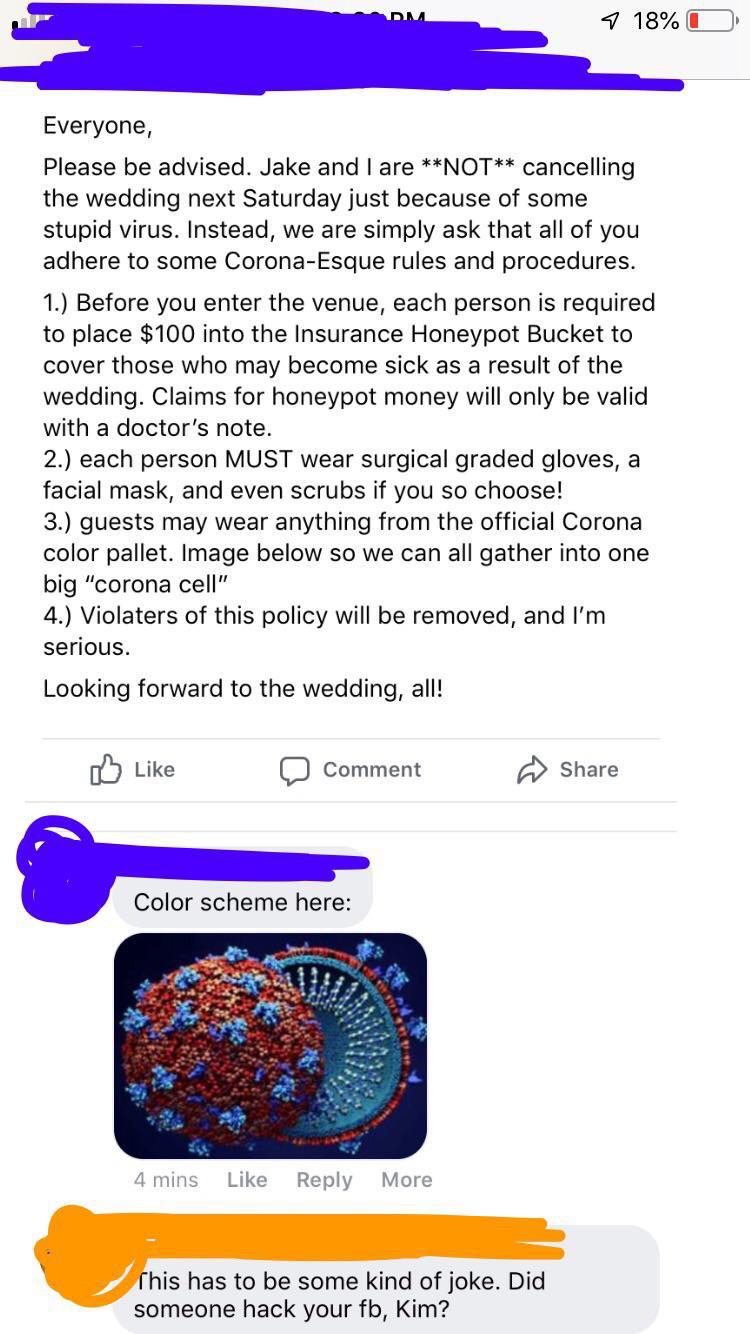 10. The bride who's just saying "screw it"