As I read through this list all I could think about was how grateful I am to work for myself! The insane hoops some bosses make their employees jump through for everyday things — bathroom breaks, days off — is unconscionable. Not to mention the hoops people have to jump through for legitimate medical emergencies.
Please share with me in the comments which of these horrible bosses you hate the most.
1. It's BRAIN SURGERY, holy sh*t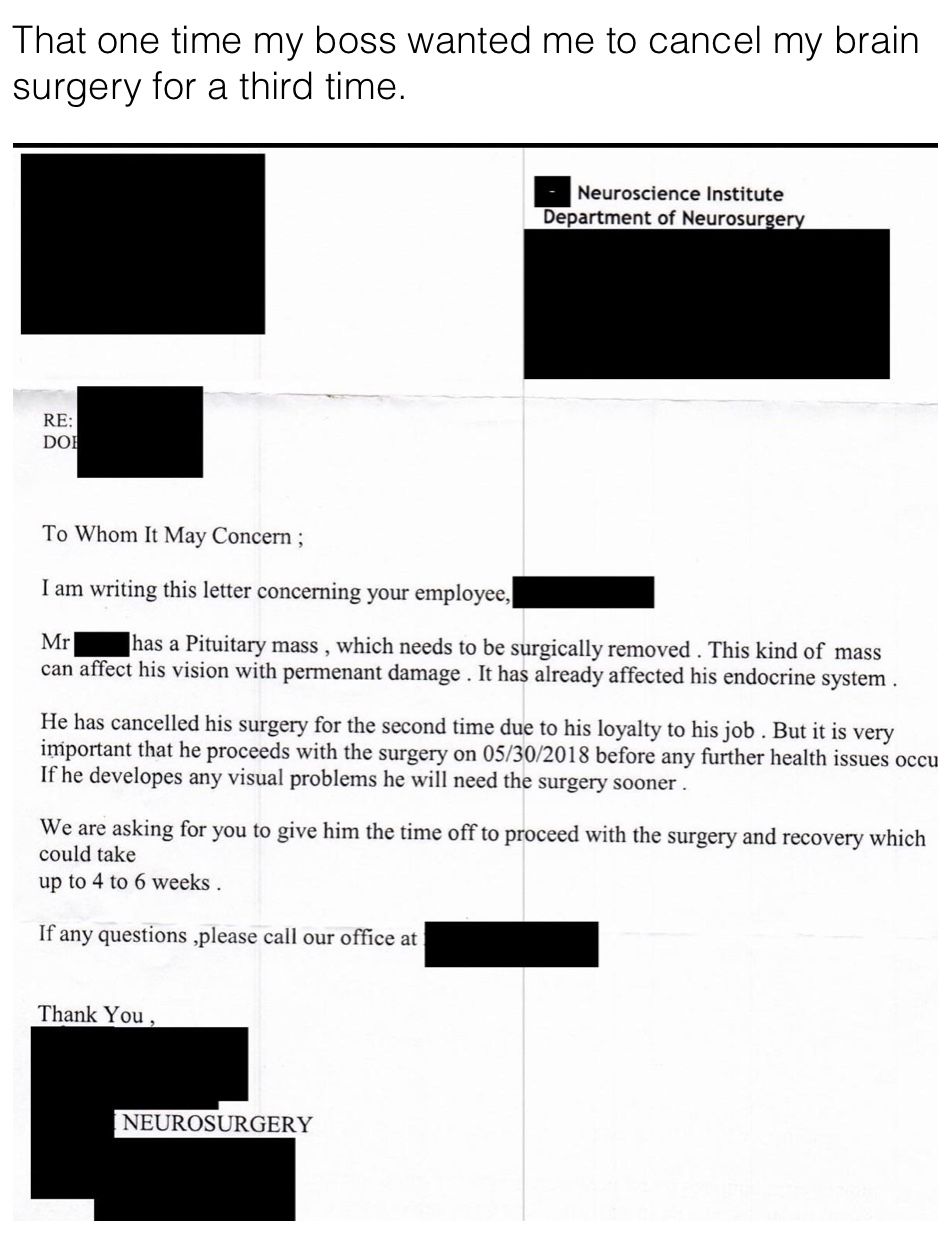 2. "Yesterday I posted my Boss's reaction to my mother passing. Today I was notified my son has to quarantine for 10 days, this is another gem."

3. I bet it felt good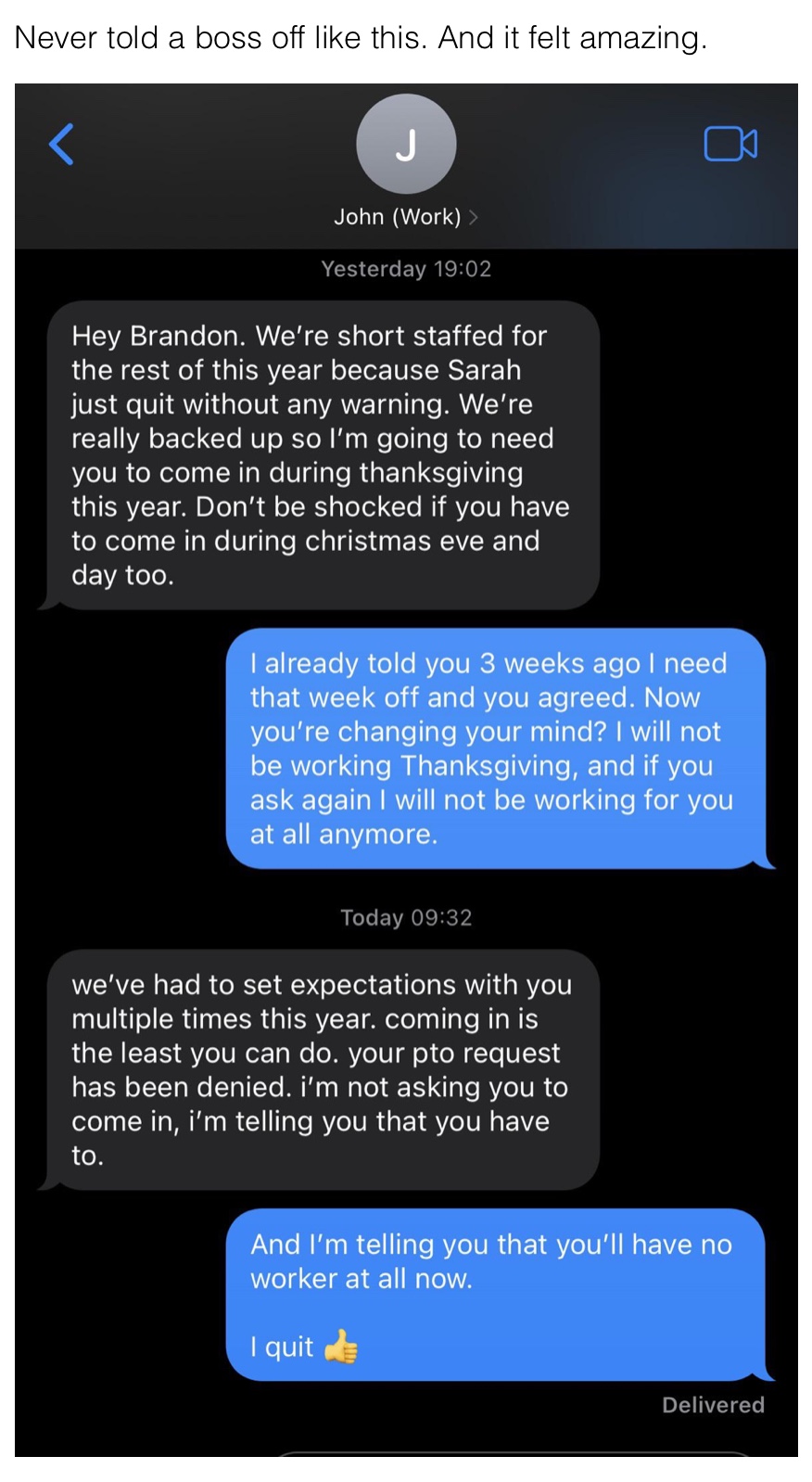 4. Dude clearly doesn't know what probation is like.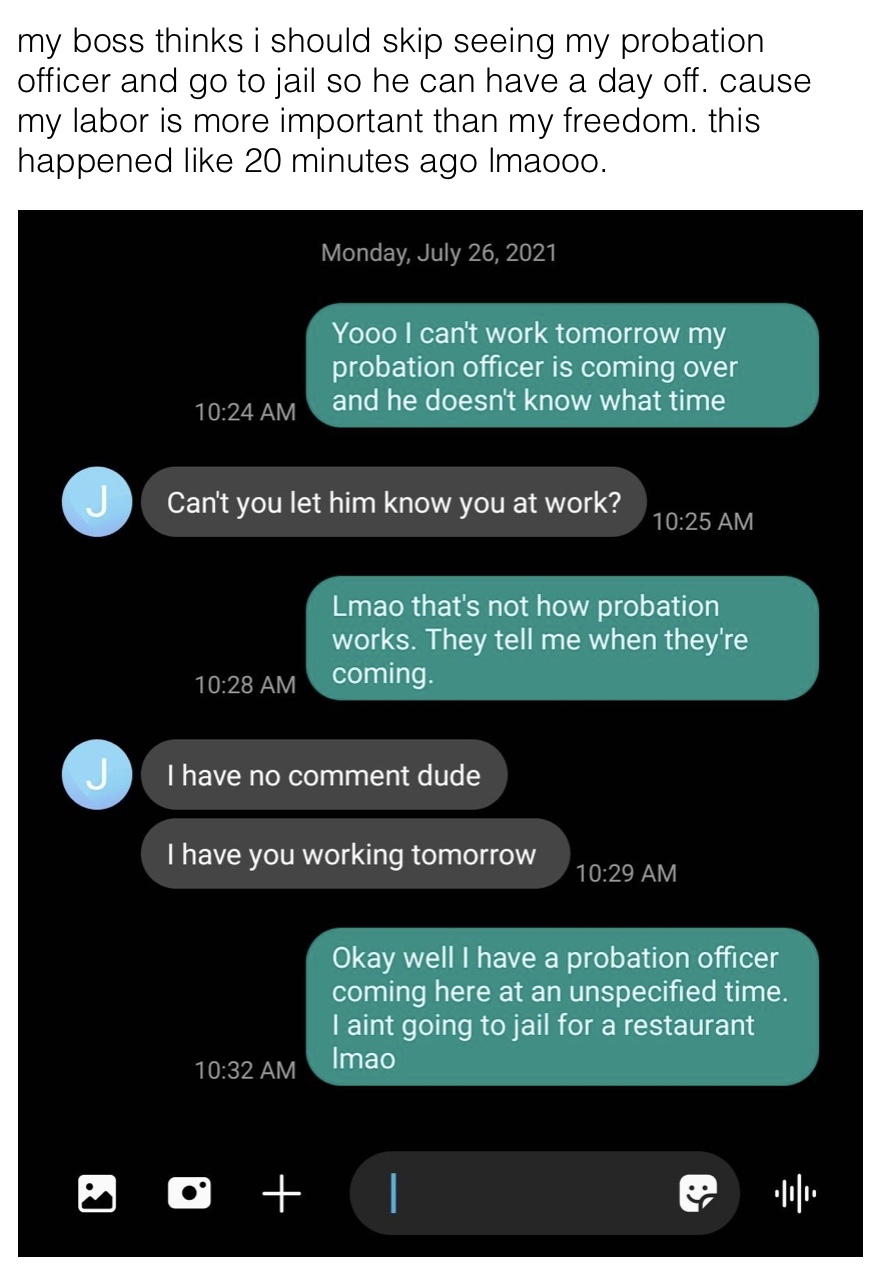 5. 50 Hour Weeks is not part time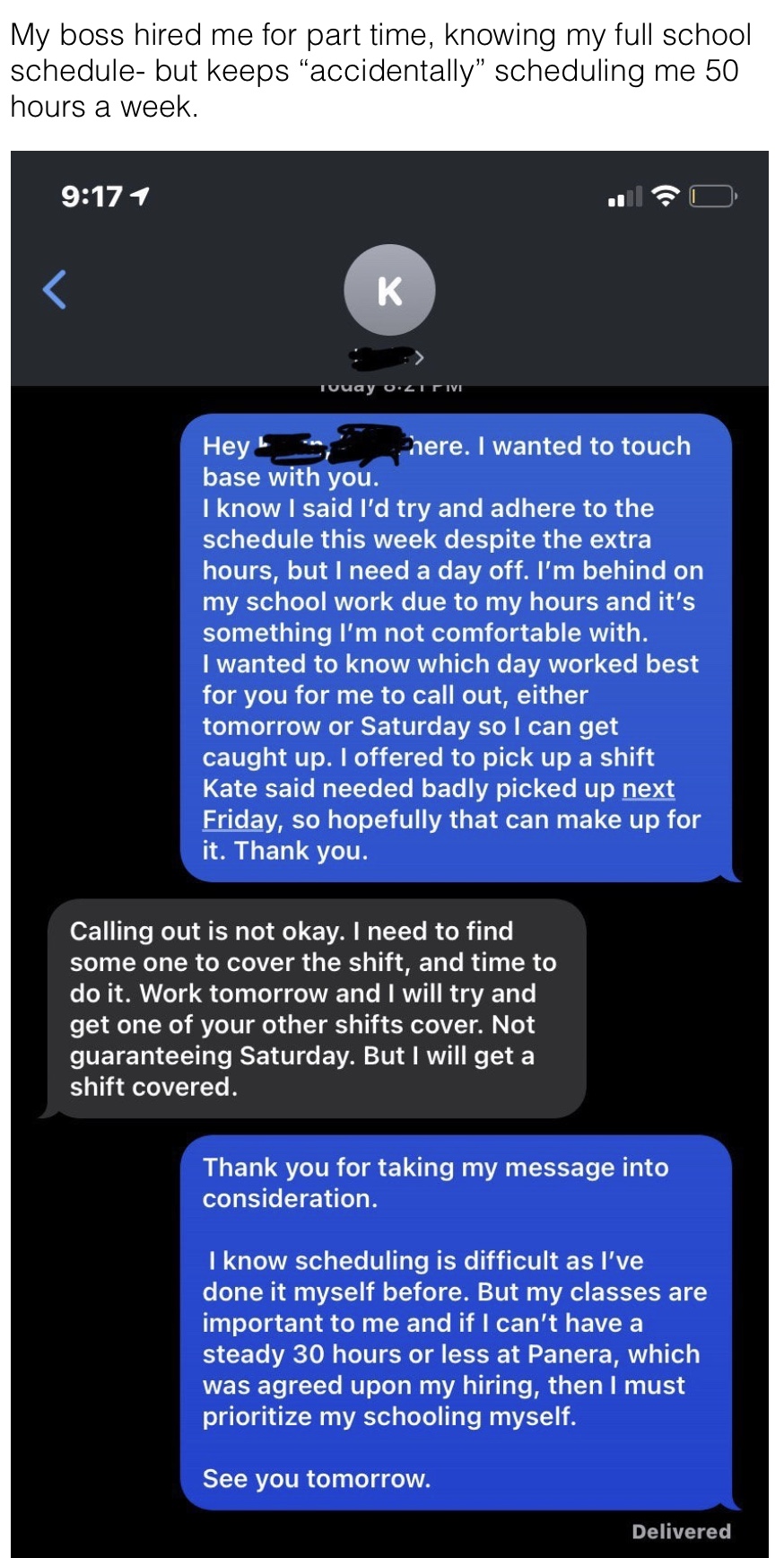 6. Yikes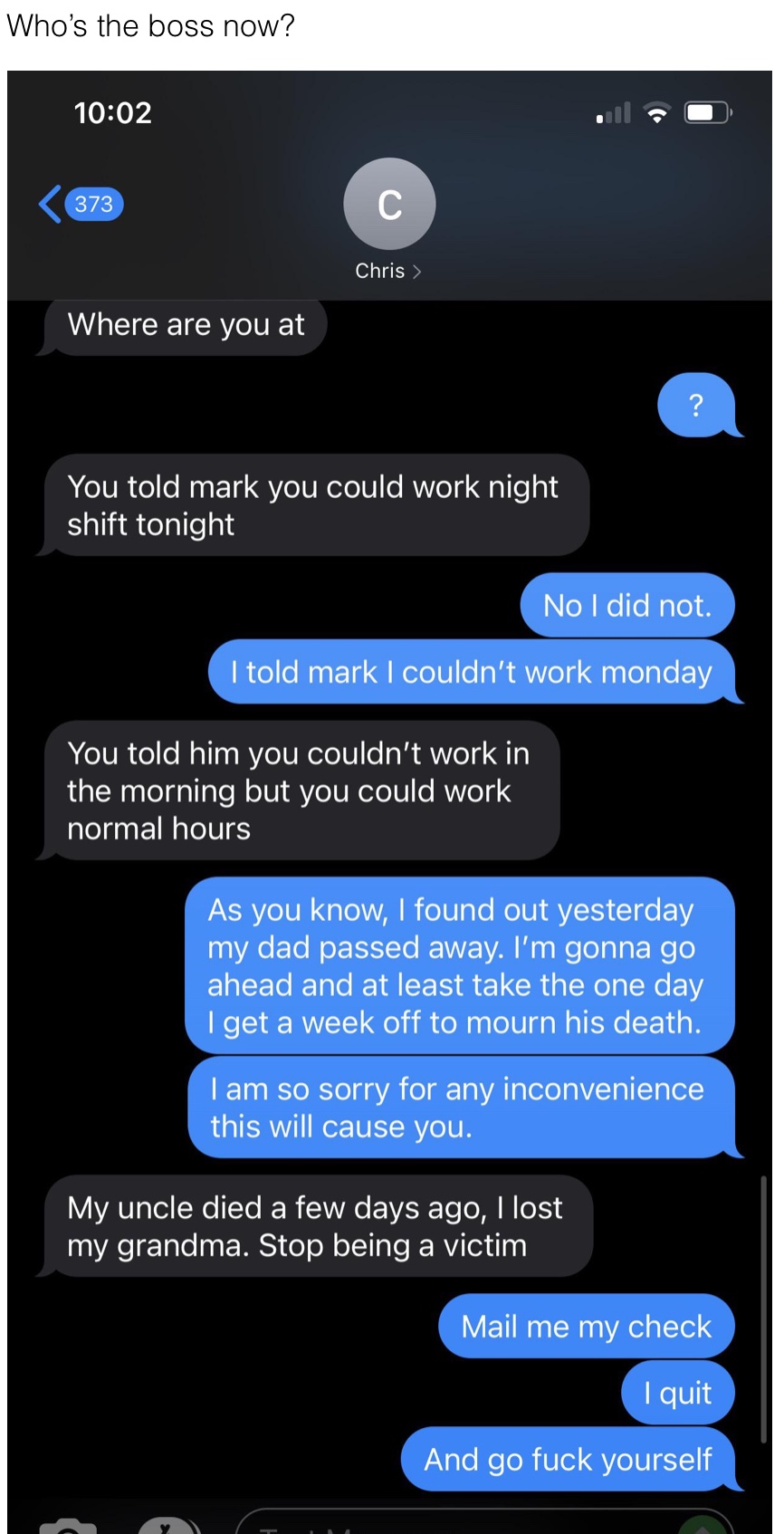 7. Nice boundaries!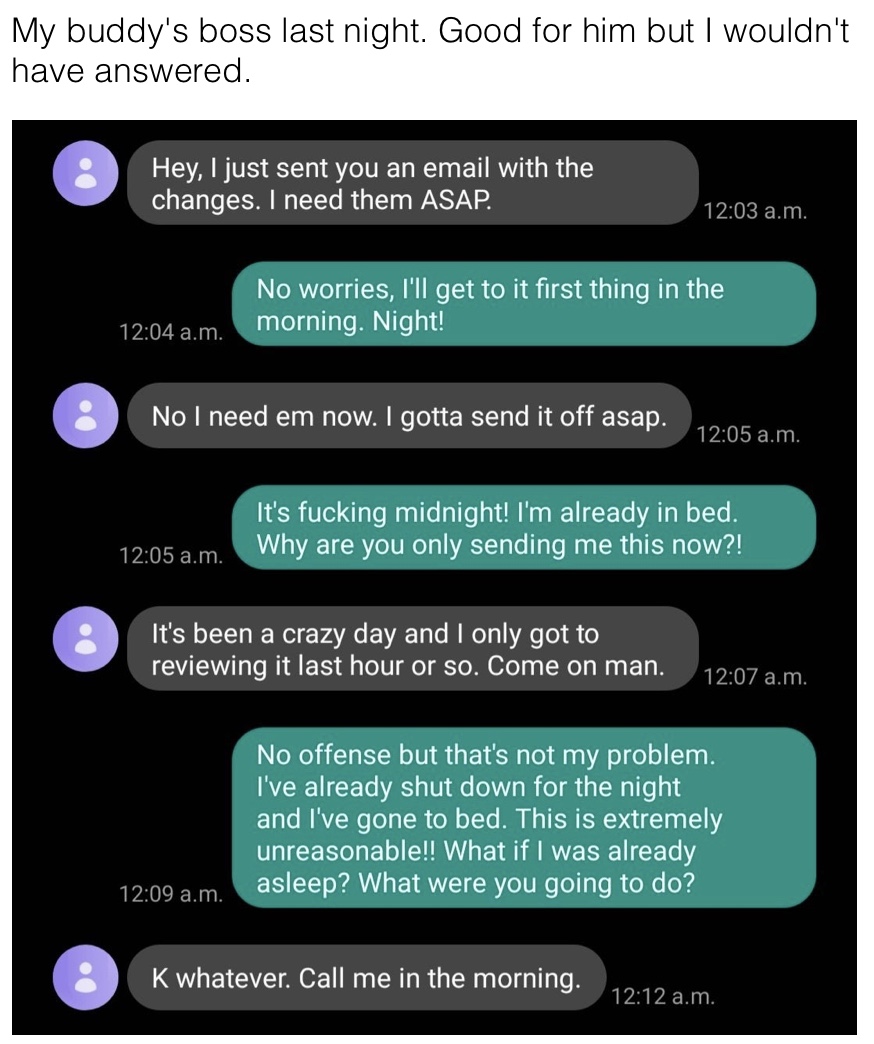 8. Supply and demand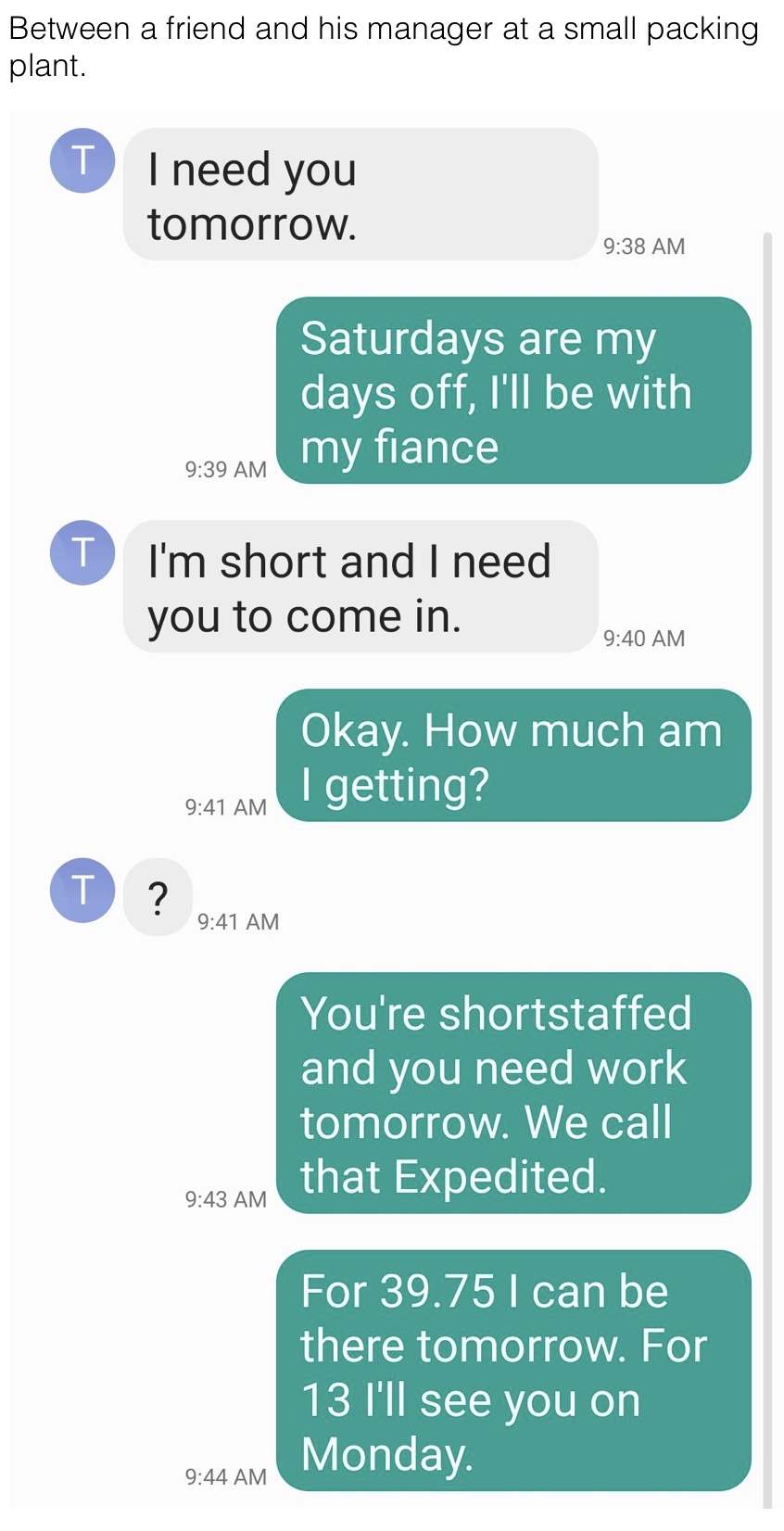 9. New job quitting notice
10. Quitting message
11. Woof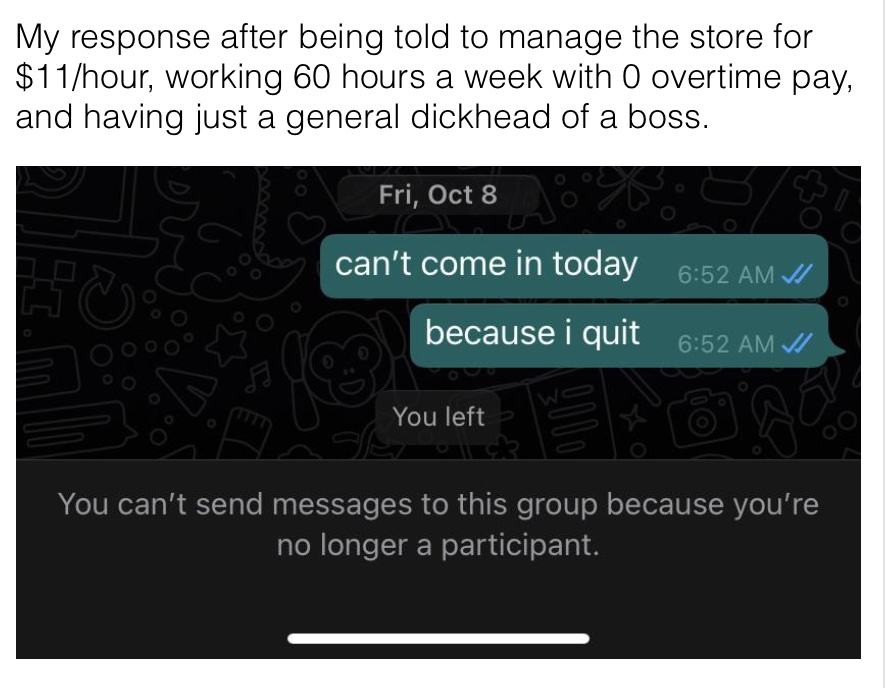 12. Think they did it?