Fed up with creepy dudes at the gym doling out unsolicited advice, one woman discovered a clever trick to keep them from coming over to her.
TikToker @blackmarketbagelsociety0 shared the hack in a now-viral video. Gymgoers who want to fend off creeps at the gym can simply use makeup to give themselves a fake hickey.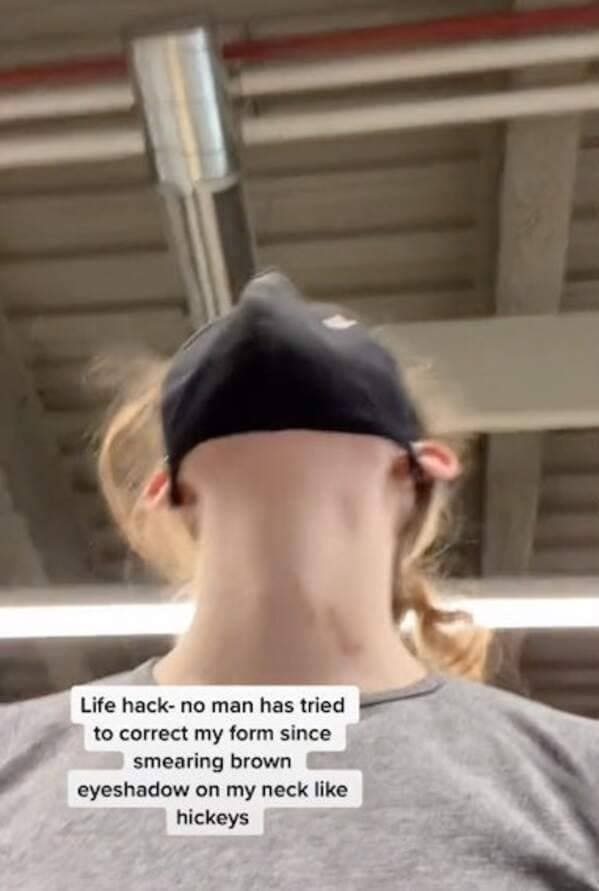 "Life hack- no man has tried to correct my form since smearing brown eyeshadow on my neck like hickeys," she says revealing the fake hickeys on her neck in the video.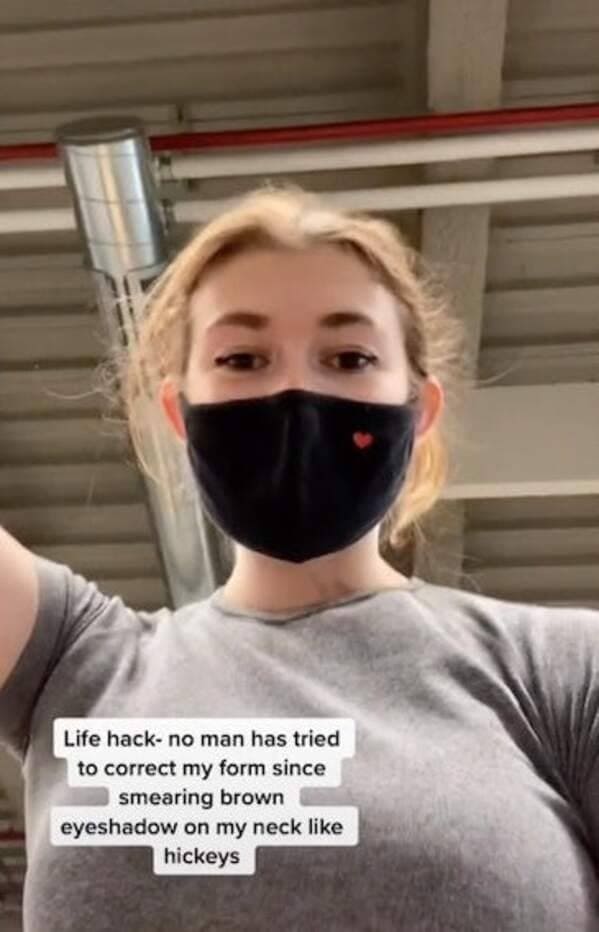 One viewer summed up the fake hickey gym hack perfectly in the comments. "Misogynistic problems require misogynistic solutions," they said.
The video ends with her showing that there aren't any men near her at the gym.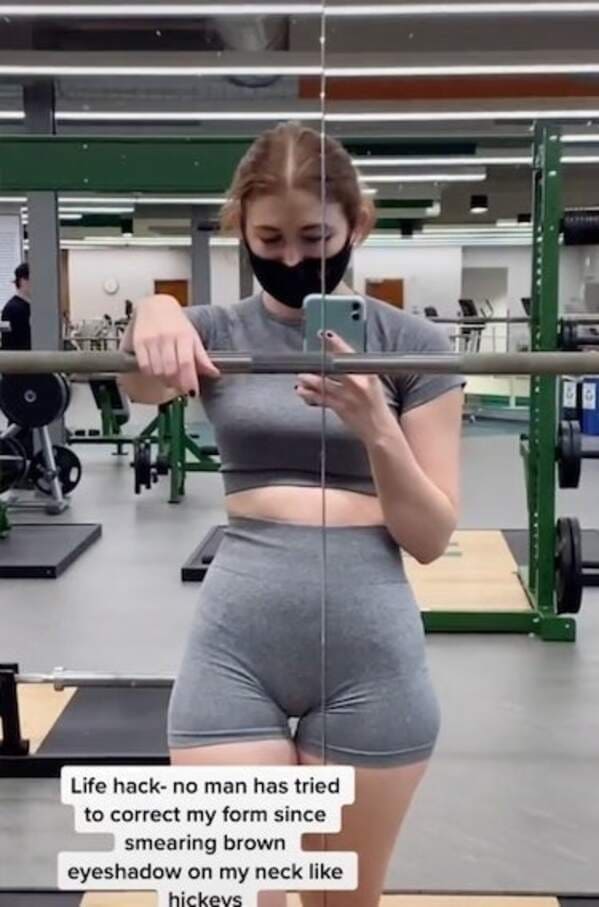 Some commenters thought this idea was brilliant:



One person confirmed this works as they've had similar results with an actual hickey:

One viewer even shared their own gym hack suggestion
Many rightfully called out how ridiculous it is that women even have to consider this fake hickey gym hack:



You Can View The Full Video Here: