There's nothing more romantic than the person you love, flying for hours across land and sea, just to show up at your door as a surprise.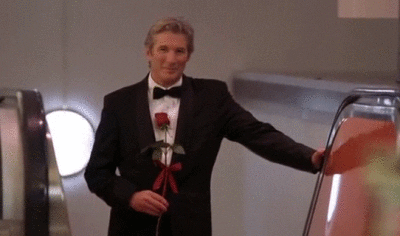 Well, unless you hate unexpected visits, then that's not really romantic.
For Salma and her boyfriend Finlay, surprises are their thing—to the point where they had the same idea on the same day.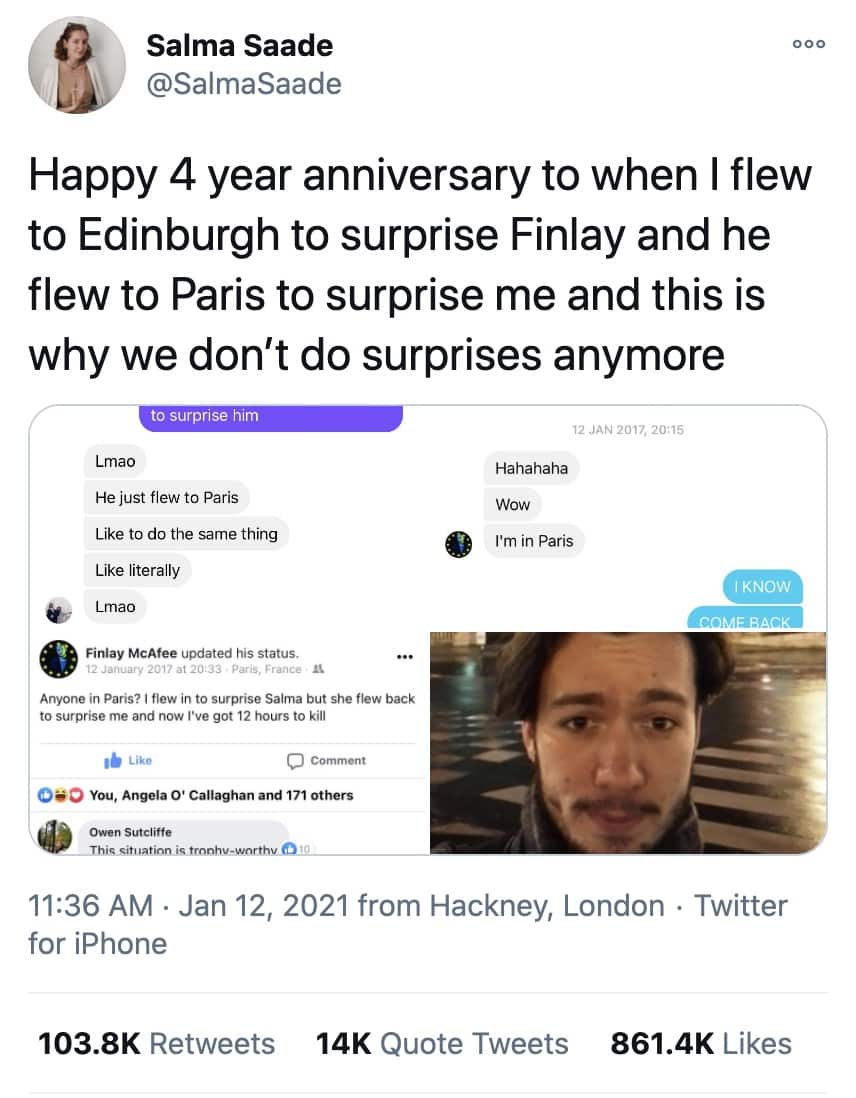 The world found out about the adorable mix-up through Salma's Twitter account. On Jan. 12, she shared the experience with the internet.
Via screenshots, Salma played out the entire story in four parts. Part one: Checking in with a mutual to make sure Finlay will be home for the surprise.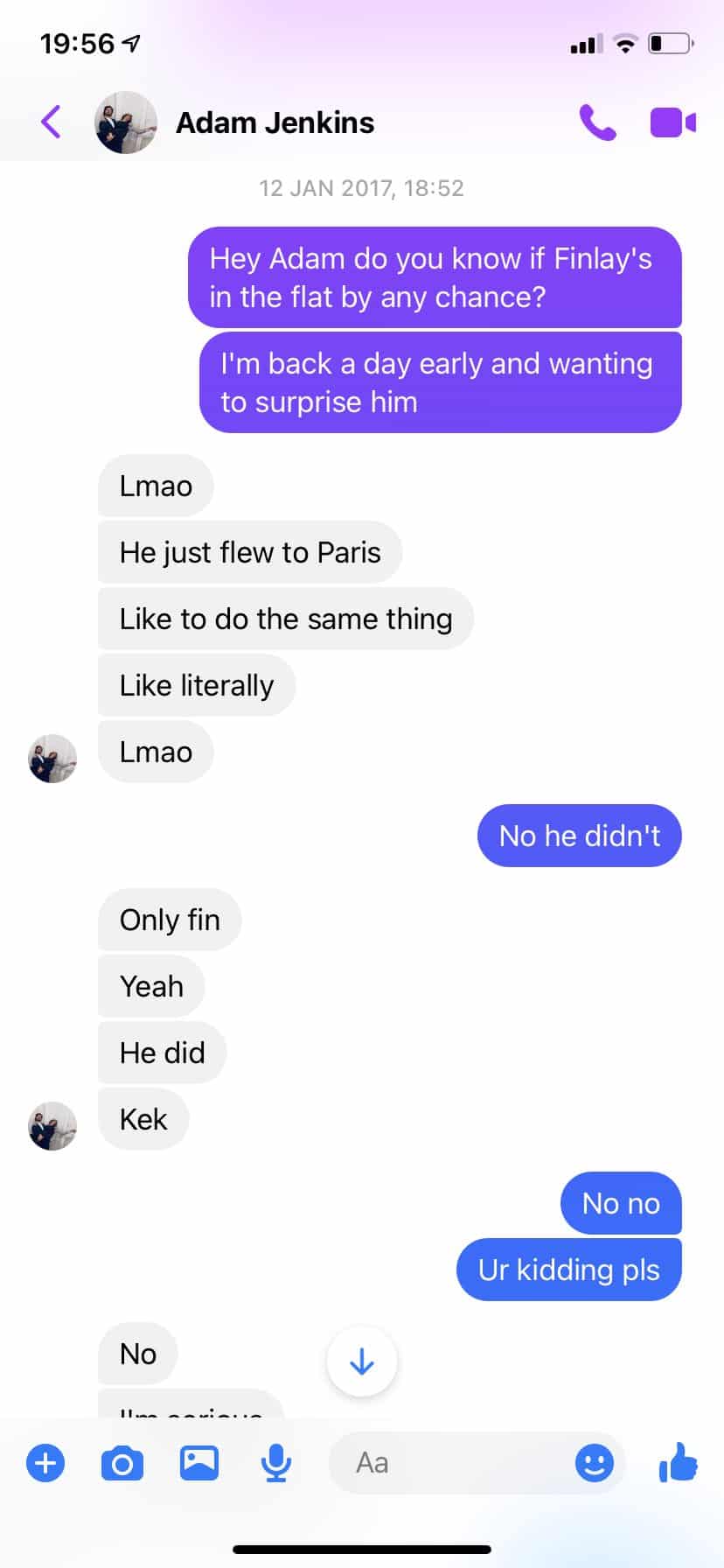 Part two: Being surprised Finlay is not home and frantically texting him to come back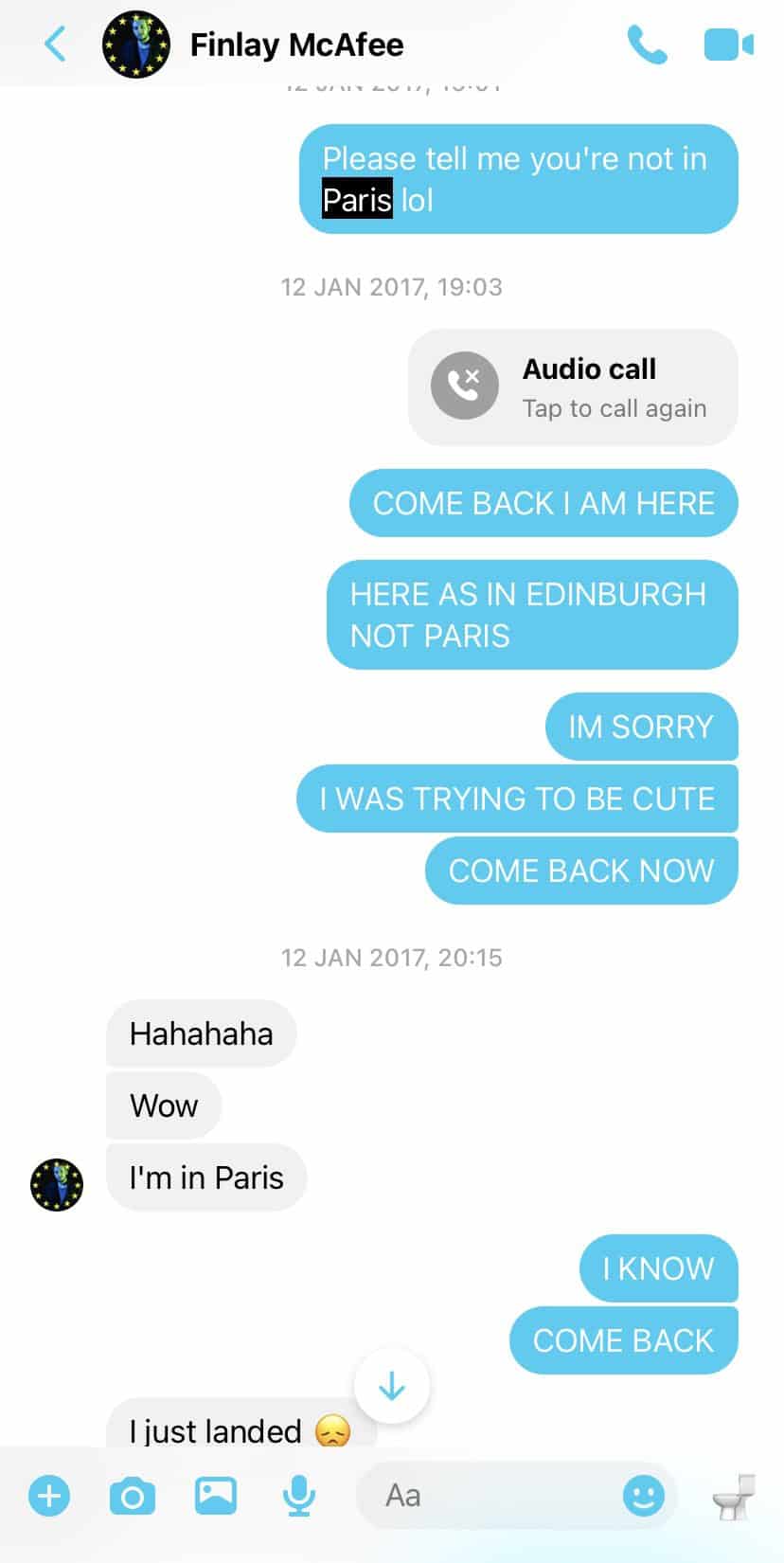 Part three: Desperately trying to find something to do in Paris.
Part four: Ponder if surprises are really worth the effort.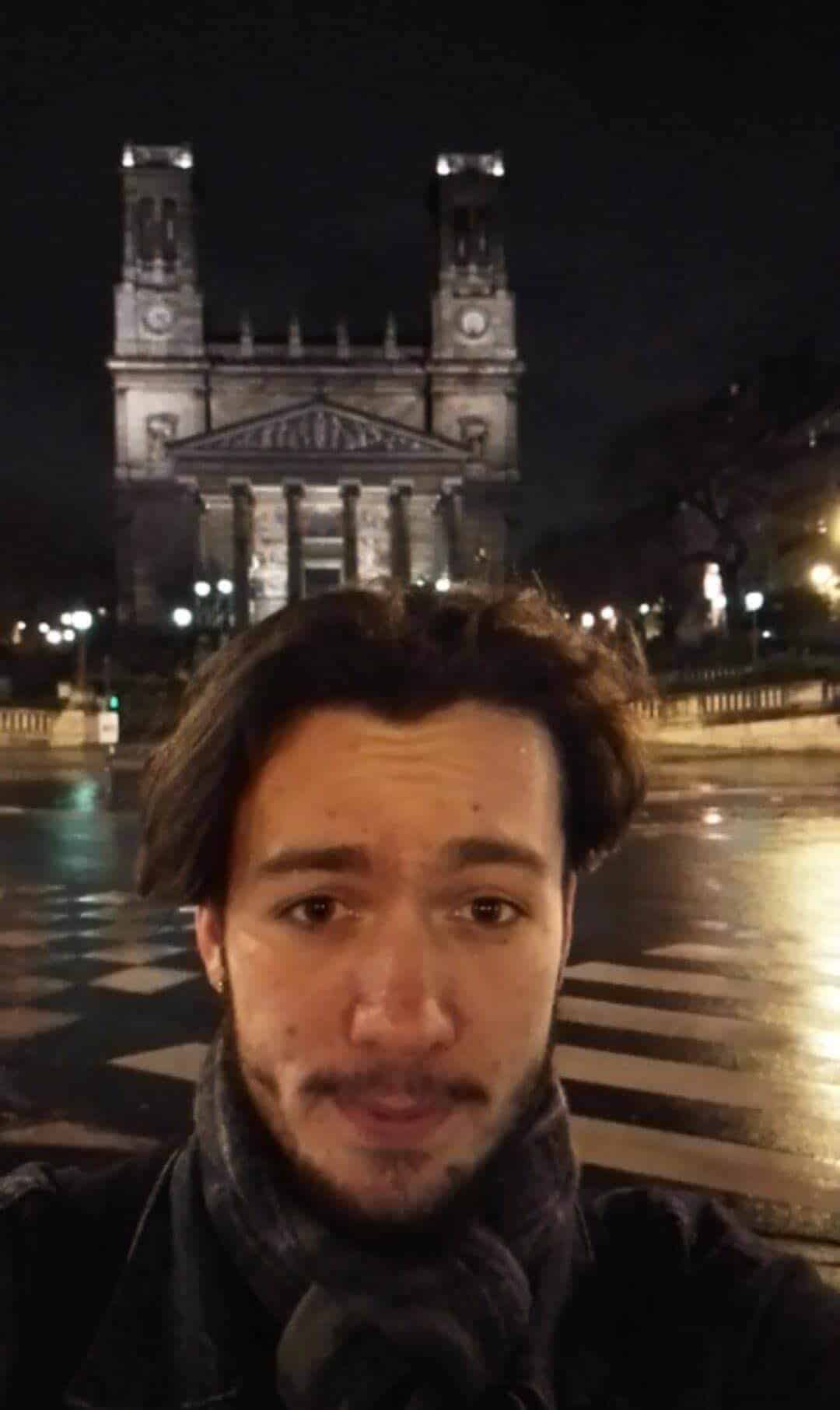 In the comments, Finlay shared the two were in Edinburgh Airport AT THE SAME TIME.
Turns out we were in Edinburgh Airport at the same time going in opposite directions 😳

— Finlay l͓̽o͓̽c͓̽k͓̽e͓̽d͓̽d͓̽o͓̽w͓̽n͓̽ McAfee (@finsqm) January 12, 2021
Some people took a closer look at the Facebook comments and a new hero was born.
James dropping truth bombs. 👊🏻 pic.twitter.com/tMJW1yrN9O

— bobbyzelmut (@bobbyzelmut) January 13, 2021
We're just glad the couple got some mileage out of this story.
Oops pic.twitter.com/Lu0A15ubg1

— Sandy McAfee (⧖) (@SandyMcAfee) January 12, 2021
More high-quality links you may or may not enjoy: