People—mostly women—are uploading videos where they ask their male partners to get them a made-up feminine item. And you'd be surprised at how bad they fall for it.
Kyle and Jade posted a TikTok that was so delightful it gained 32.2 million views and 6.3 million likes. And whew, it deserved all of it.
The scene takes place outside of Midwest staple, Meijer. (Michigan native tip: the J is silent.)
Jade asks Kyle to go into the store and get her an "Oochie Cooch 3000" and films him coming back disappointed and embarrassed.
KYLE. THAT NAME DOES NOT EVEN SOUND REAL. WHAT ARE YOU DOING?
He gets in the car.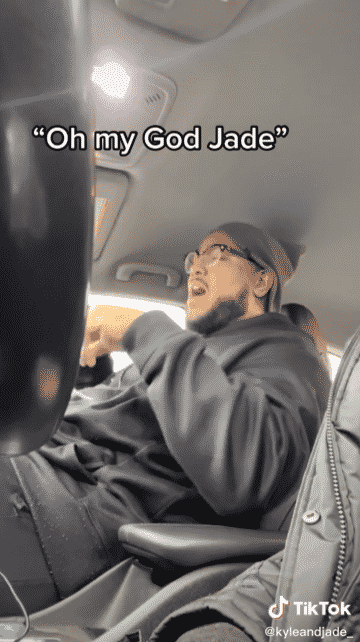 He begins to tell Jade about his experience.
"I asked the lady, 'Do you guys sell the Oochie Cooch 3,000? First off, she looked at me like I was stupid, then she said, 'Hold on let me check.'"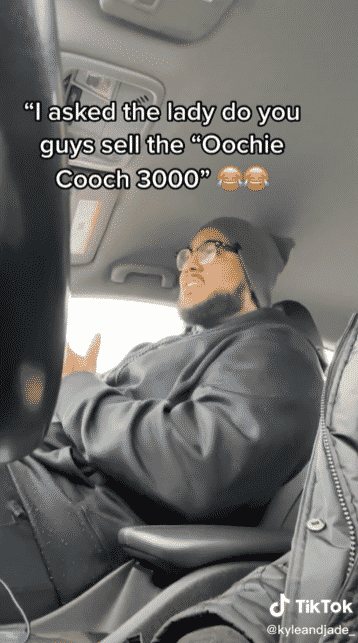 She then asked *OVER THE INTERCOM* if anyone knew. Queen knew exactly what she was doing.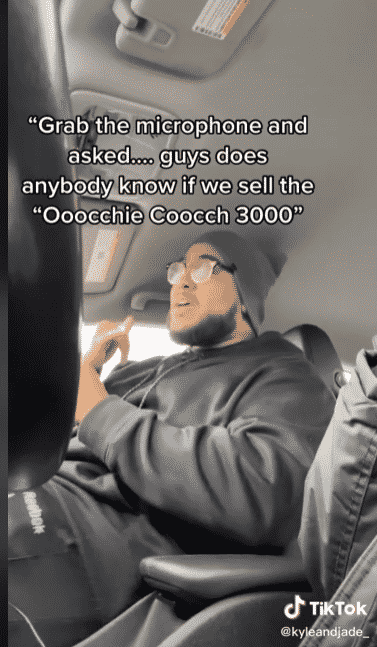 The announcement caused store patrons to burst out laughing, which then caused Kyle some major embarrassment.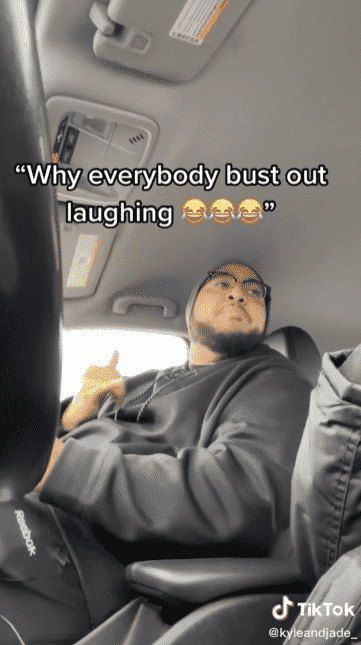 Don't be too worried about Kyle, though, because he got his revenge.
In a separate video, Kyle asked Jade to get him the Glizzy Glock Cock Buster 5000 and said it was the new PS5 joystick.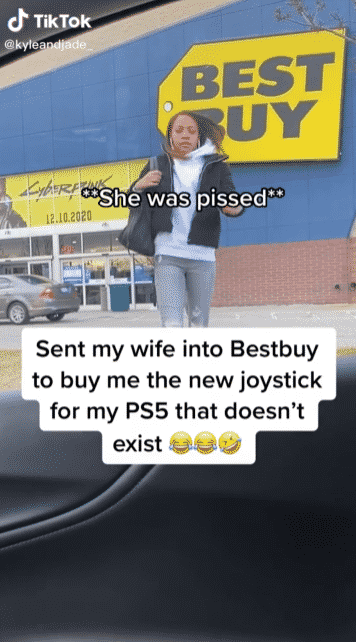 Jade's response *might* make this video even better than the original.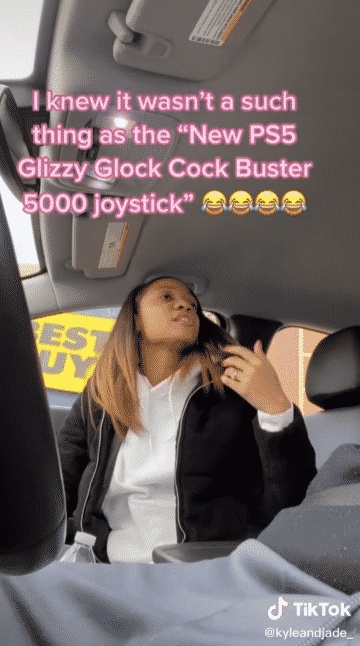 The Best Buy employee she spoke with wasn't much help, either.
Sucks for Kyle. The stunt lost him a trip to Pantyville.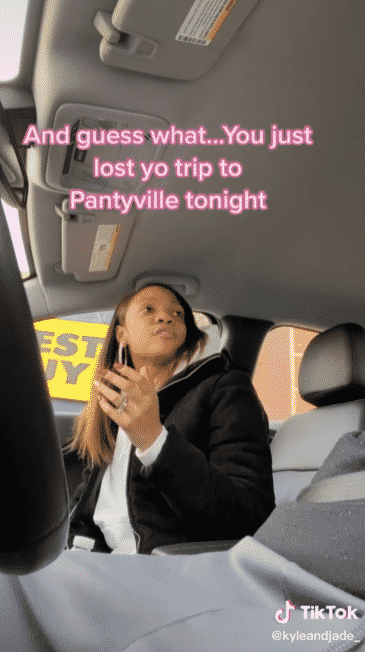 As Kyle and Jade's videos gained attention, more people started getting in on the trend—Aileen Christine asked for a "Squeaky Clean-a Vageen-a."
This husband got a request for the "Magic Fwem Fwem Fresh 2000."
And they all fall for it! Oh, this meme is just dandy.
More high-quality links you may or may not enjoy: