In the latest installment of Reddit relationship posts that go viral, a young woman unburdened herself about an annoying problem with her boyfriend—is it ok to masturbate after sex?
The story is that she can't reach orgasm while having sex with him, because he finishes faster than she does, so she usually masturbates afterward. This appears to offend his delicate pride and makes him feel "emasculated."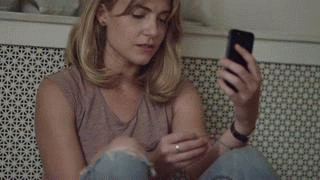 Sigh.
It's a fairly mind-boggling dilemma. The OP explains that she's explained to her boyfriend what he likes and asked him to focus more on foreplay, so that they can orgasm together, but that he not only does he refuse to do so… he even has the gall to ask her not to finish herself off after he's done.
You can read this torrid tale of selfish lovers for yourself here.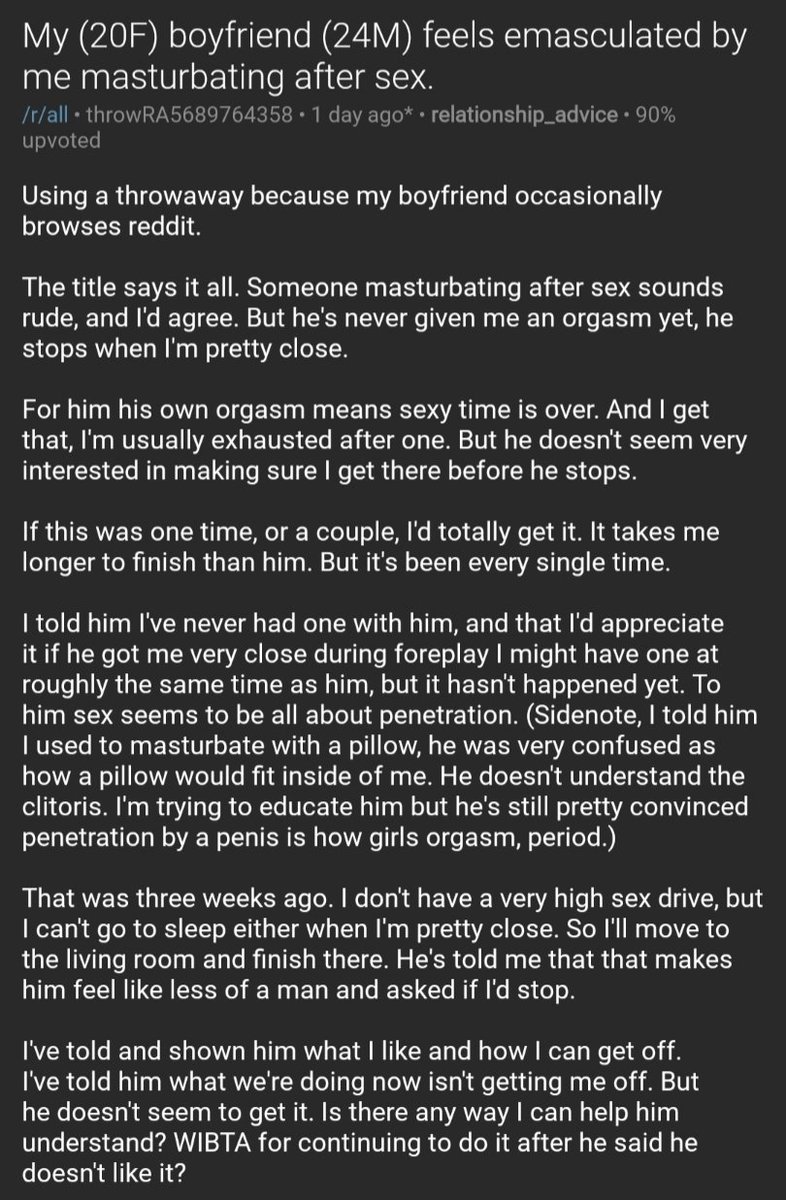 Needless to say the commenters were fully on (20F)'s side here and had some choice words for her immature partner.

Some even suggested she give him a taste of his own blue-balling medicine.


Many stressed that communication is key.

In a twist, however, it turns out the poster doesn't need any more advice on the subject. That's because, in a hilarious series of updates all posted within the same day, she confirmed that she dumped his overly proud ass to focus on her own clitoris.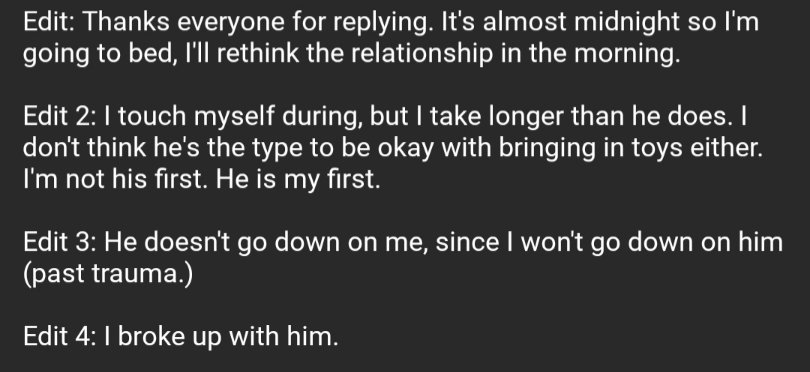 Aaaaaaaaaand scene.
It's all worth it for edit 4

— Matt Nedostup (@nedostup) March 2, 2020
She dumped him, good pic.twitter.com/gRFKoyTbIo

— Aya S ♦️♿️✡️🇨🇺 (@disabledsirena) March 2, 2020
Edit 4 made my day. The OP deserves better and I'm glad she realized that. pic.twitter.com/YXQenQQM0T

— Bethany Rae (@Orange_Swan) March 2, 2020
More best of AskReddit: