It's been a cliché on Tinder for men to show off their dead fish in their pictures. Why are they still doing it? Is it to show off their ability to put food on the table? Well, bad news, fellas, but they don't teach how to scale and gut a fish in home ec anymore. They don't even have home ec anymore, and we all buy frozen fish sticks.
In reality, guys probably share these photos because they're amongst the few they have where they're clearly doing stuff with people and looking happy-ish. And that's fine. I do wonder if they'd stop if they knew how much people are making fun of them for it, though.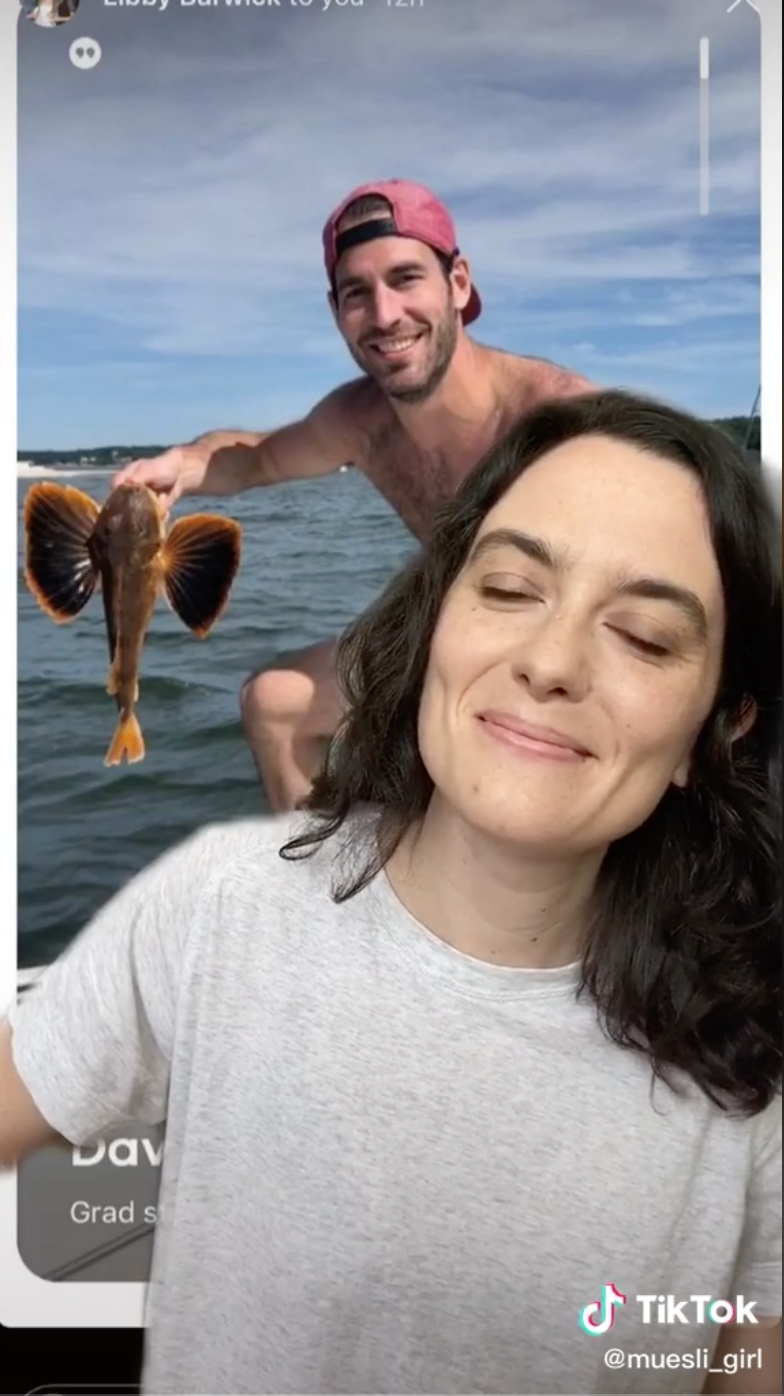 Well, there's a TikTok semi-trend that is getting the message out to a wider circle. It was started by @muesli_girl, who took shots of potential Tinder matches and their fish, and the green-screened herself into them. Then she rated them:
She doesn't really give them a number, more of an appraisal. Like, "too long" and "weird shape" and "where did that fish come from, it looks like you're on a golf course."
This trend was started by @calatime, here's the original video and you can follow her tiktok for more fish boy content https://t.co/Zsm4G65AbK pic.twitter.com/vTWa5URqHf

— Kashira Whiteley (@KashWhiteley) July 9, 2020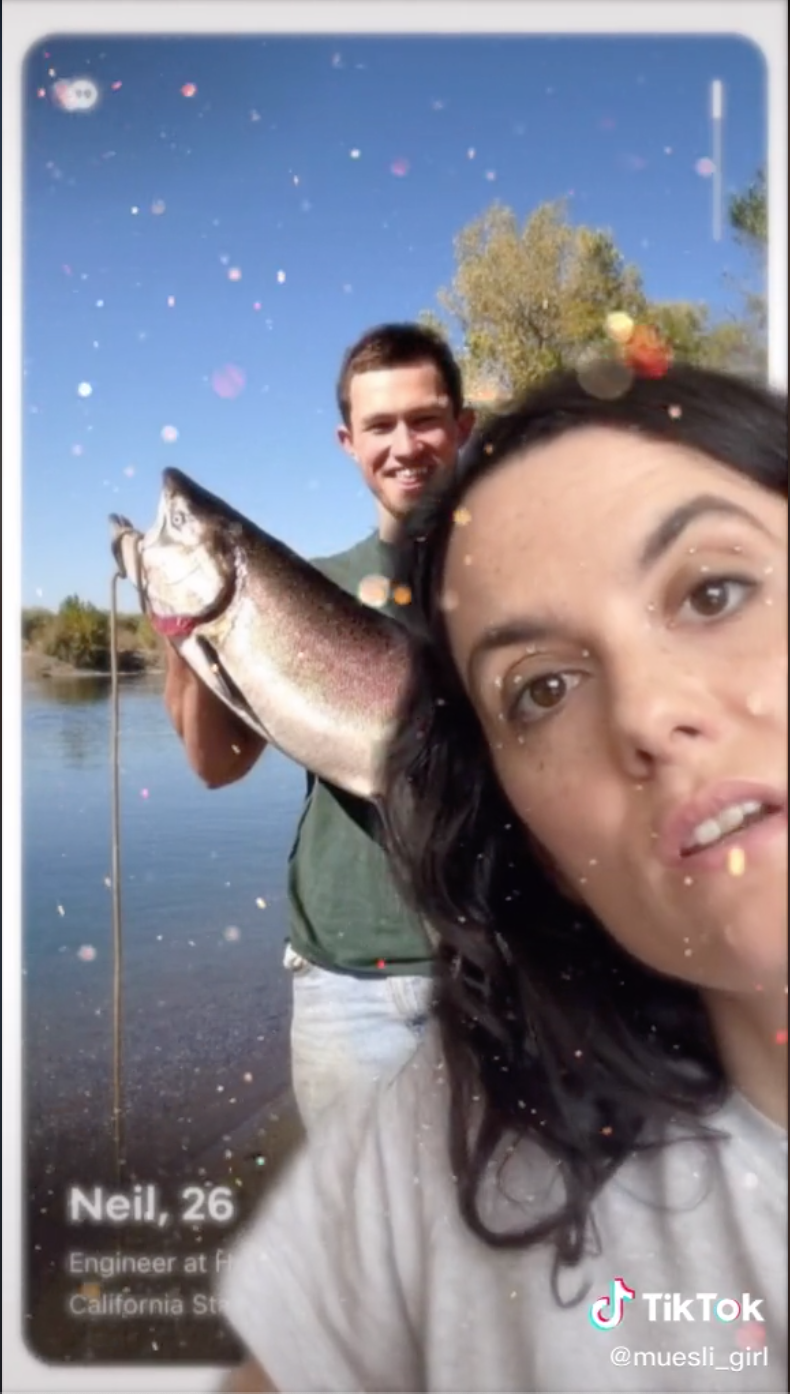 It's pretty hilarious. In fact, it's so hilarious, another woman did almost the exact same thing. TikToker @rachllloooo's TikTok has way more views on TikTok, but it's very similar to the original, even copying a number of the phrases and jokes that one uses:
The two accounts have a similar number of followers, but @rachellloooo got a boost on Twitter, when Twitter user @KashWhiteley posted it and it went super-viral:
This is a very strong contender for my all time favourite tiktok pic.twitter.com/M8FcaoztQ6

— Kashira Whiteley (@KashWhiteley) July 7, 2020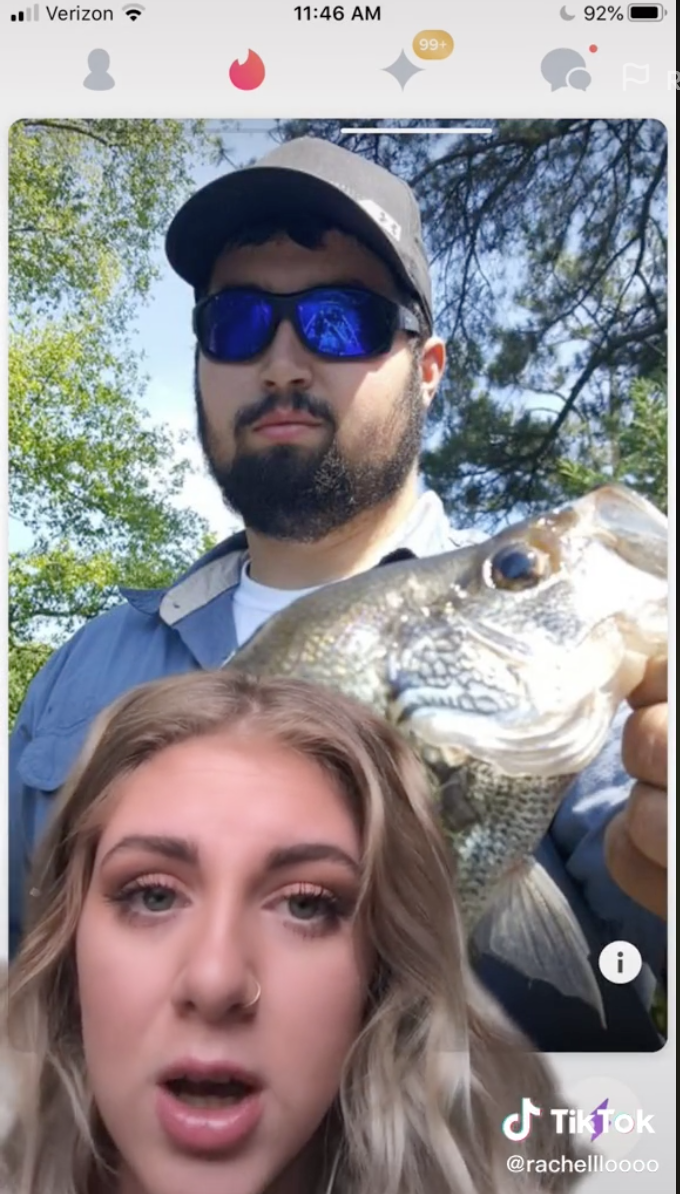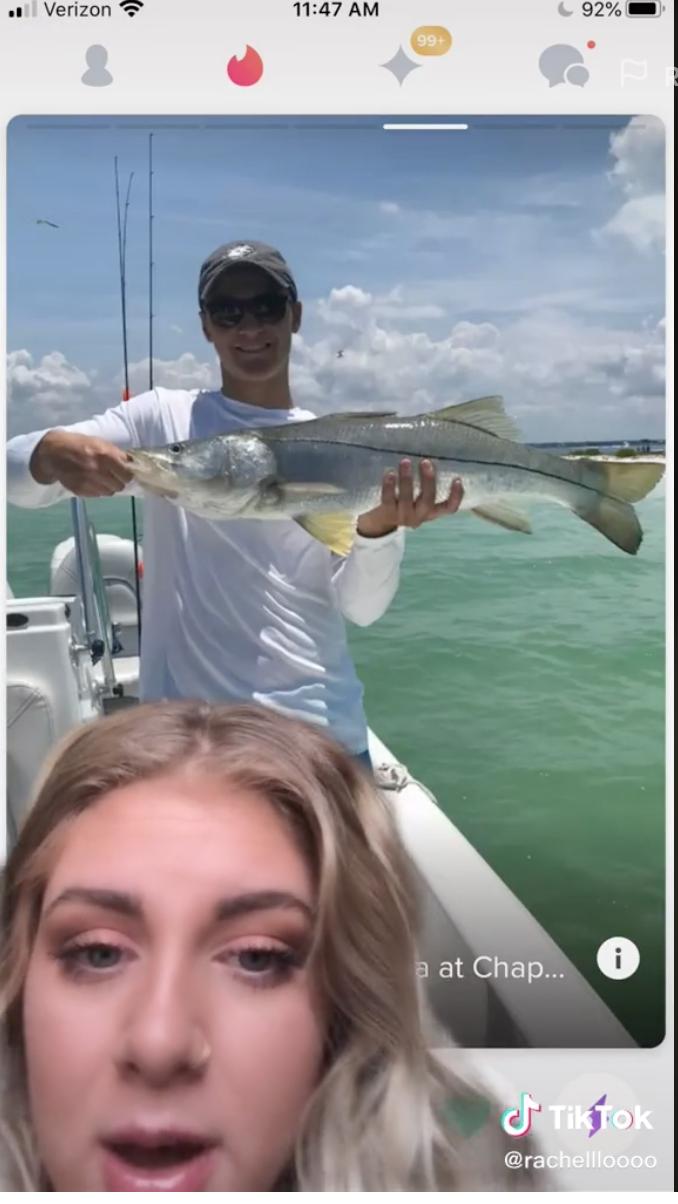 And at least one fish guy discovered he's been getting dragged this whole time and got upset about it:
Based off this tweet I can tell you now that you really would not be able to cope with being a woman, even for one single day.

— Kashira Whiteley (@KashWhiteley) July 9, 2020

But most of the ladies found it pretty relatable:
"I really like your turtle"

— Anna Sexton (@AesTw) July 8, 2020
"I hate- I hate your fish, so much"

— Alba O'Deorain🔥 (@Sh3rryMH) July 8, 2020
"I hate this fish this is the worst fish I've ever seen" 💀

— Mythic✊🏻🇺🇸 (@Mythic_Octave) July 8, 2020
when i had tinder, i would literally swipe left on any dude with a fish picture because i just wasn't playing that game

— emily seward (@egsewy) July 9, 2020
And on the flip side, here's a guy rating different kinds of grass:
strong contender pic.twitter.com/e2JyU1DCUO

— ACG (@aaroncostaganis) July 9, 2020
So what's the lesson here? Throw the fish back in the water and credit content.
More viral TikToks: