🎶 Now he's getting a tattoo yeah, he's getting ink done — The Offspring/"Pretty Fly (For A White Guy)"
Tattoos are more popular now than they've ever been (having doubled in popularity in the past decade, with more than 40% of millennials having at least one tattoo.)
So it's no surprise that celebs like Rihanna and Scarlett Johannsen proudly show off their ink, whether on the red carpet or on Instagram.
From sideboob to inner thigh tattoos, here are some of the sexiest tatts from some of the world's hottest celebrity women:
---
1. Kaia Gerber – Elf (Rib cage)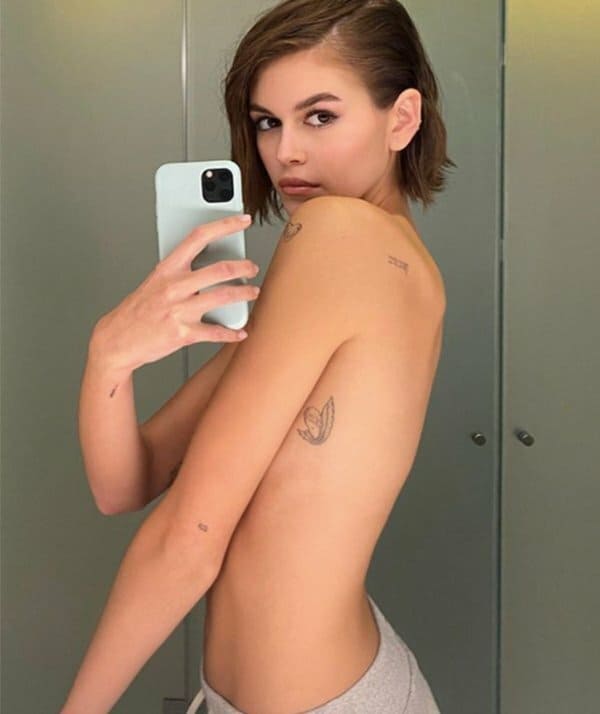 2. Lady Gaga – La Vie En Rose (Back)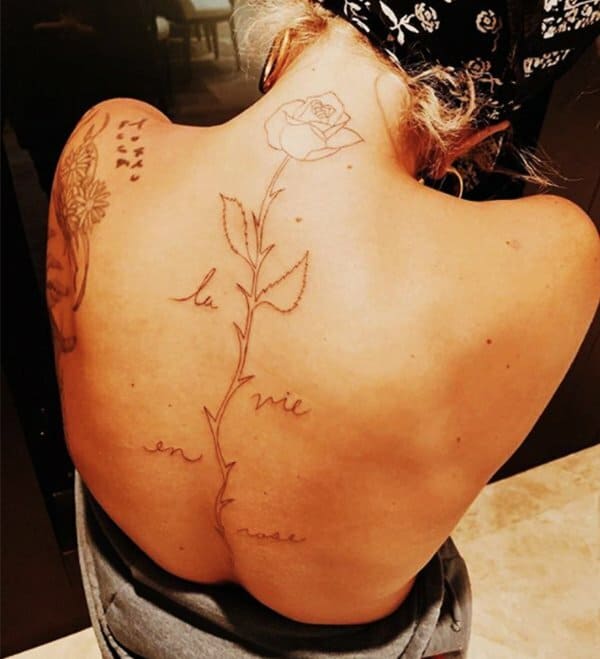 3. Jordyn Woods – What's Meant For Me Will Never Miss Me (Wrist)
4. Lena Heady (Hand)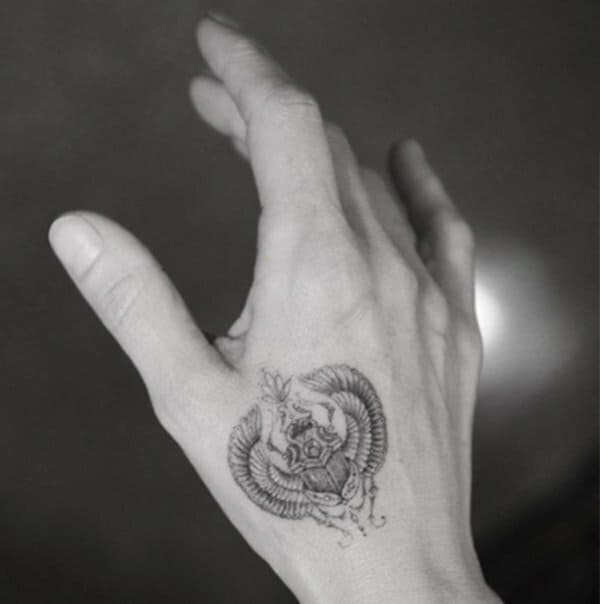 A scarab beetle is a symbol for divine manifestation, development, and growth, which represented the end of her journey on Game of Thrones.
5. Busy Philipps – Fuck 'Em (Foot)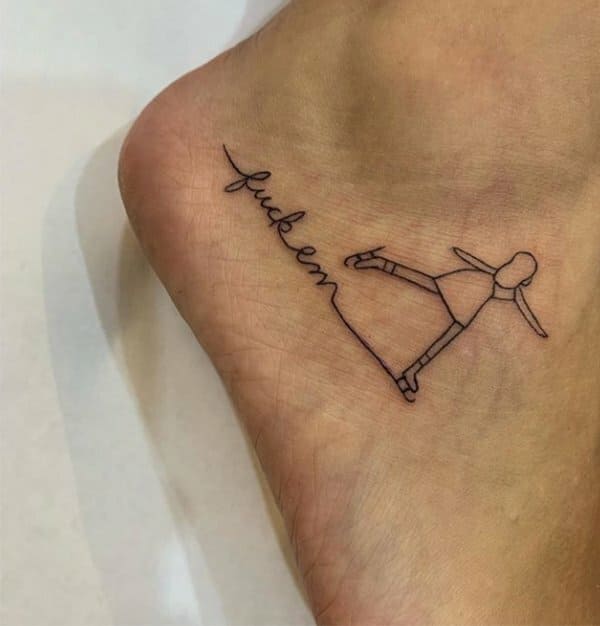 6. Rihanna – Camo Shark/Angel (Rib cage and ankle)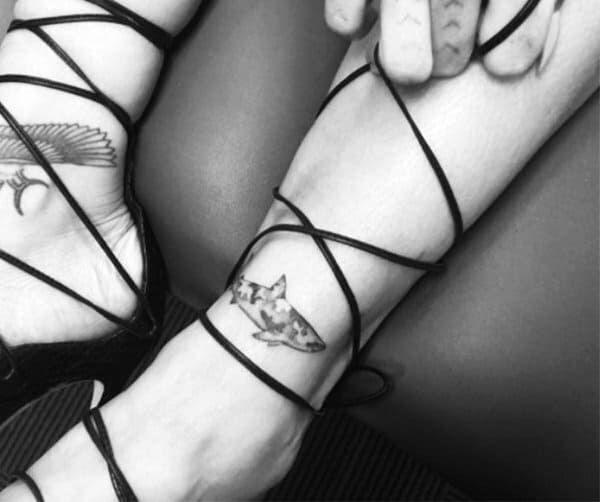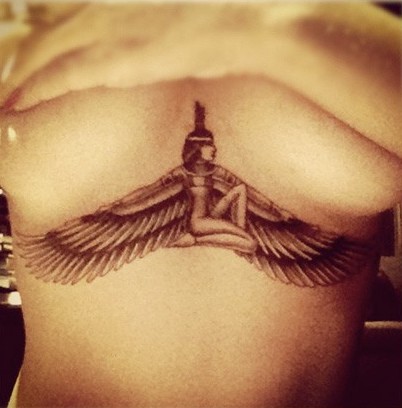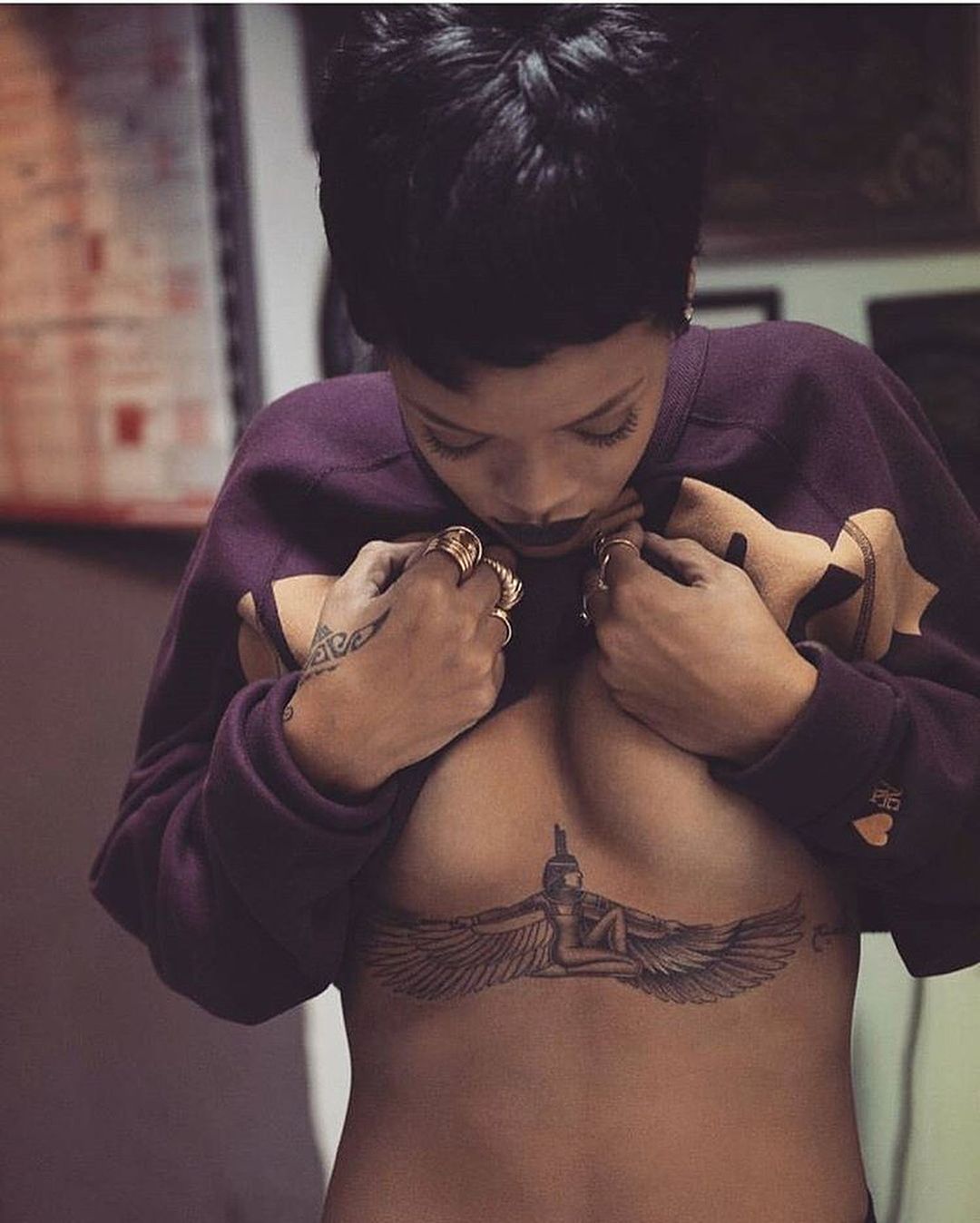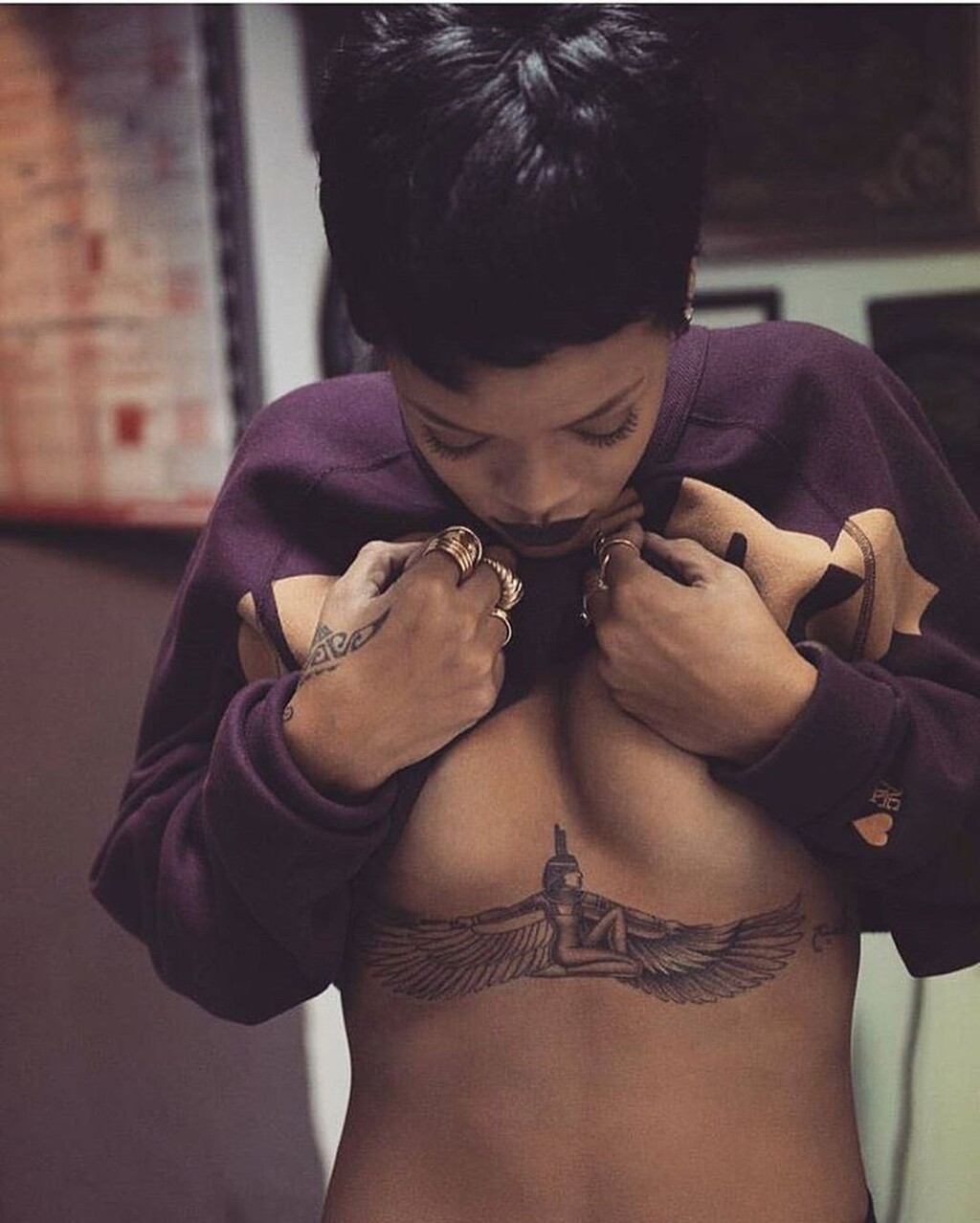 7. Lady Gaga – Musical notes spelling out "Gaga" (Forearm)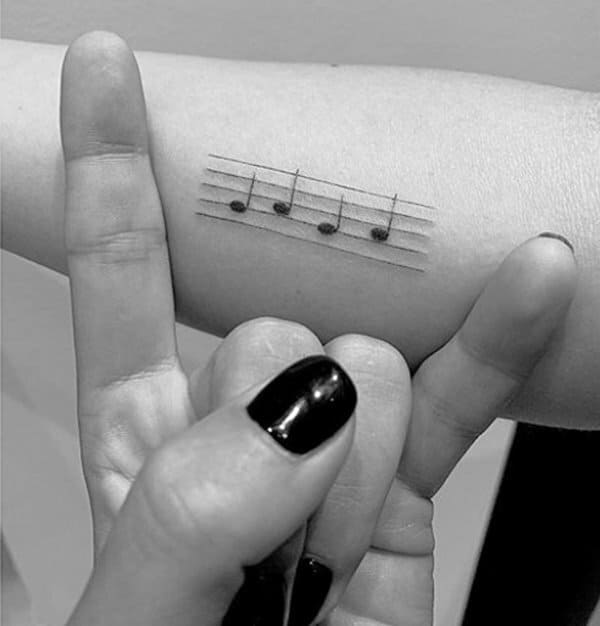 8. Cara Delevingne – Snake (Left hand)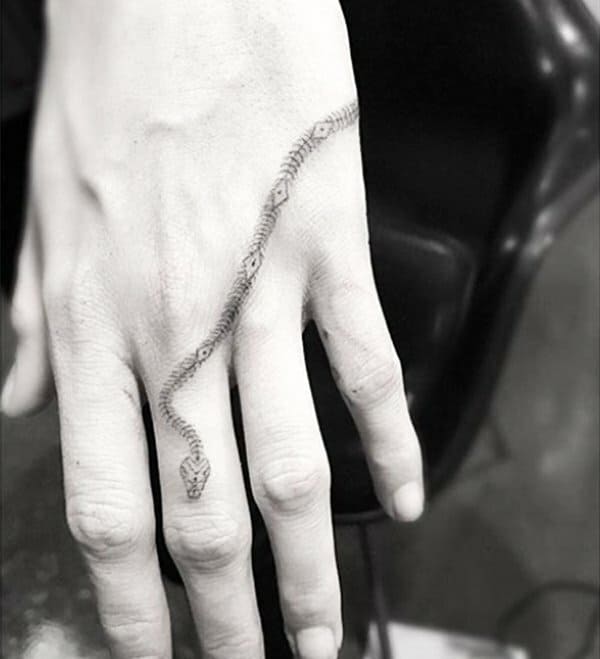 The snake reportedly represents Cara's "reinvention and shedding her old skin."
9. Emma Roberts – A Little Luck (Thigh)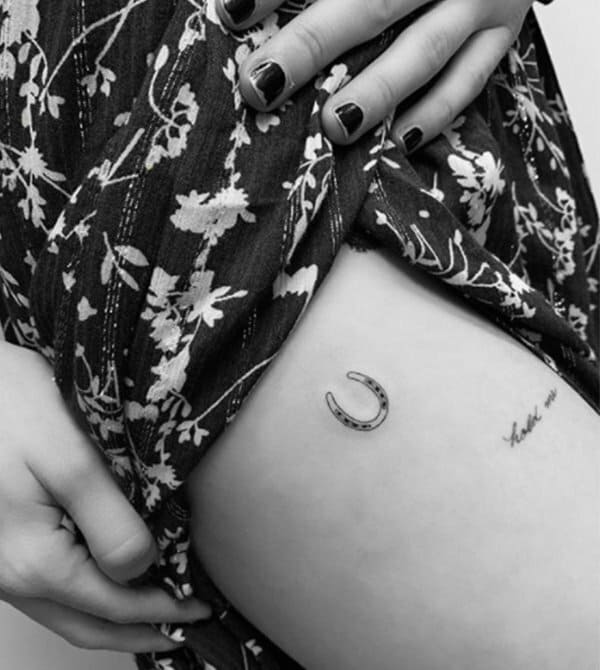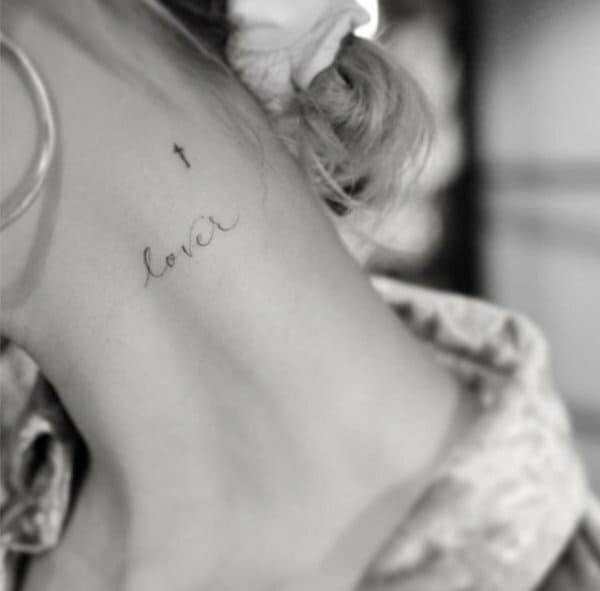 Maybe about her husband, Justin Bieber?
11. Sophie Turner – The Pack Survives (Forearm)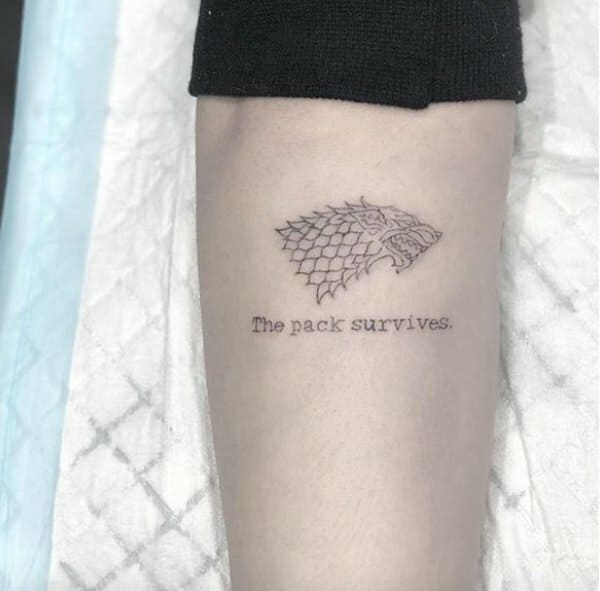 12. Selena Gomez – Rare (Neck)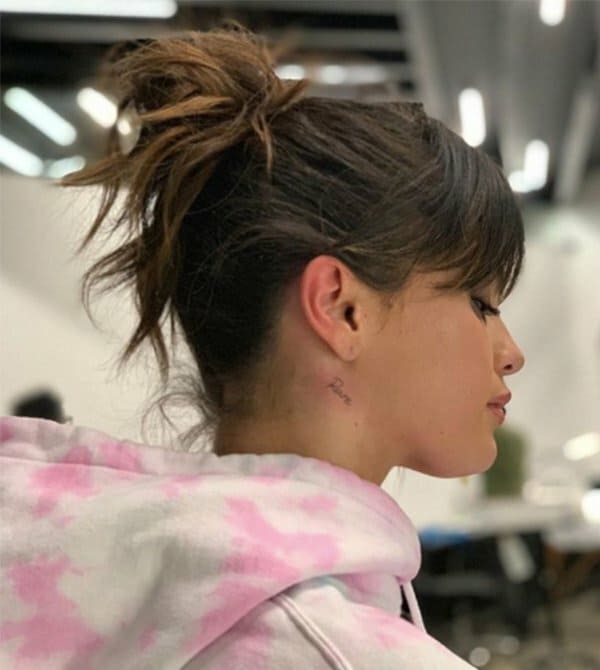 13. Lady Gaga – Joanne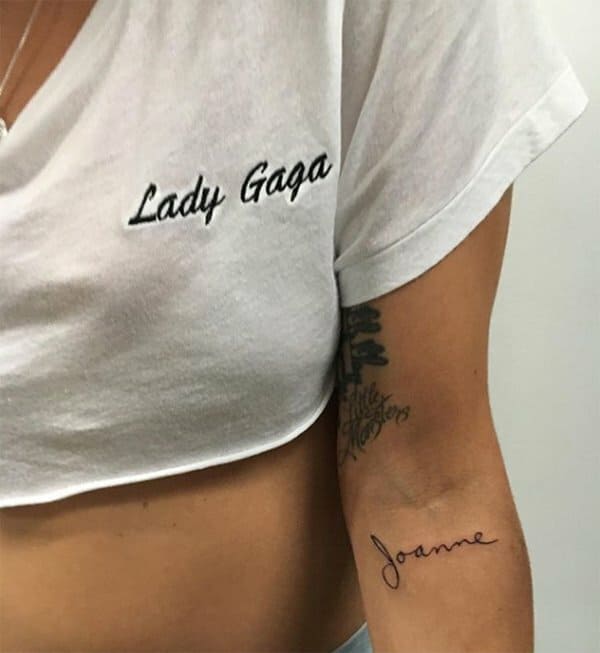 'Joanne' is the name of her 5th album and her deceased Aunt who greatly influenced the record.
14. Sophie Turner – Woman (Inner thigh)
15. Jessica Alba – Constellations (Forearm)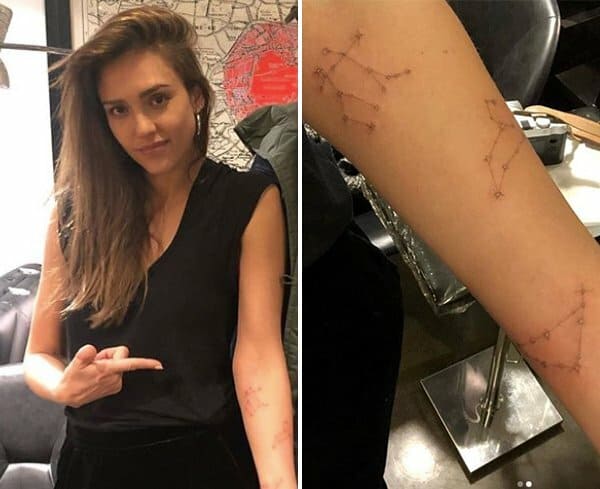 The three constellations are unique and representative of each of her three children.
16. Cara Delevingne – Elephant (Forearm)
17. Vanessa Hudgens – Divine Feminine Angel (Rib Cage)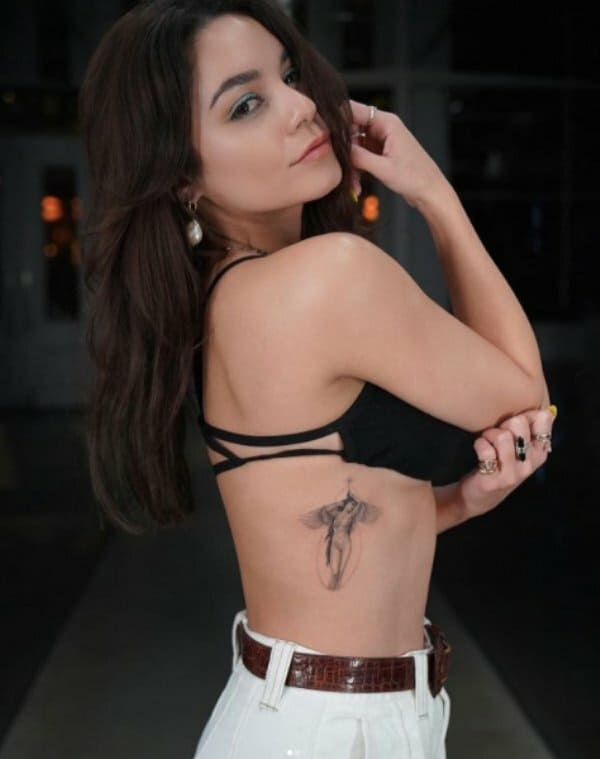 18. Scarlett Johansson – Lucky You (Rib cage)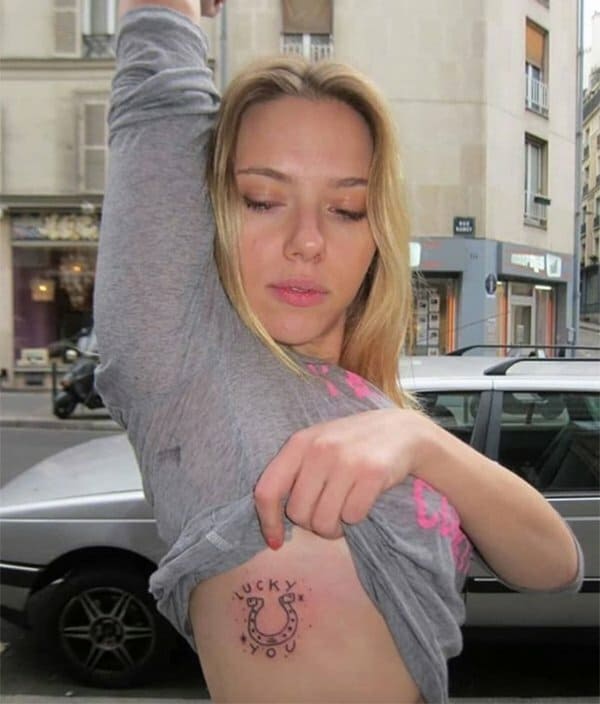 19. Vanessa Hudgens – Rose (Sideboob)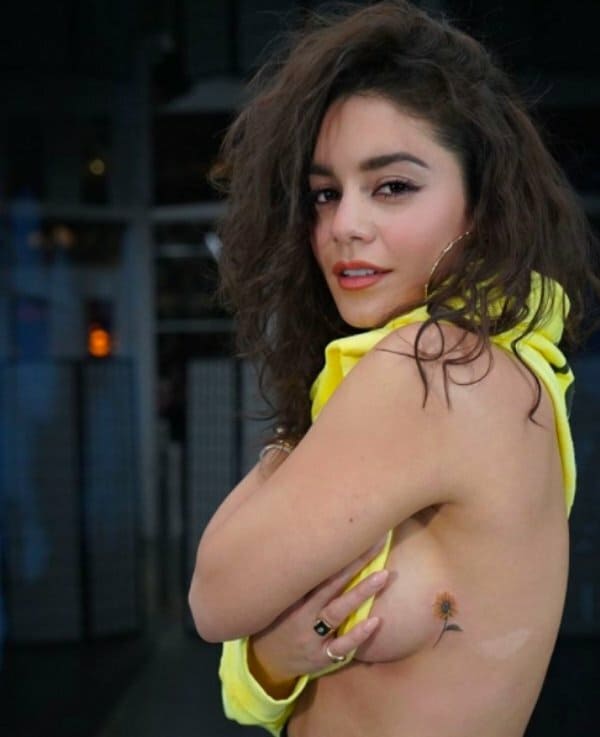 20. Demi Lovato – Divine Female (Back)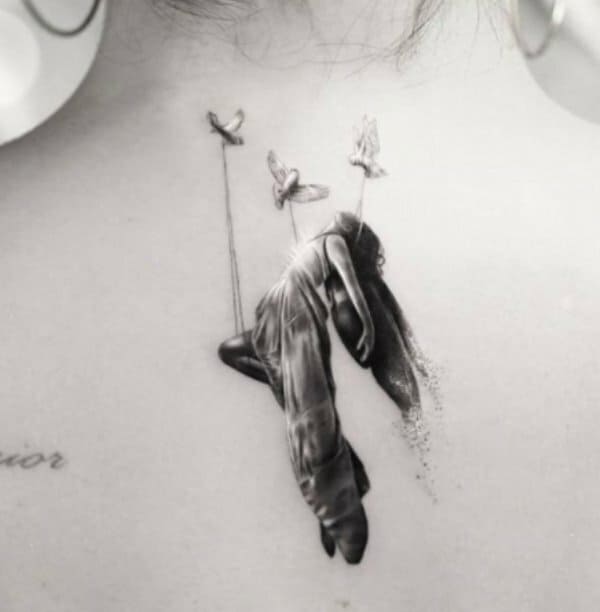 21. Ashley Benson – Squish (Stomach)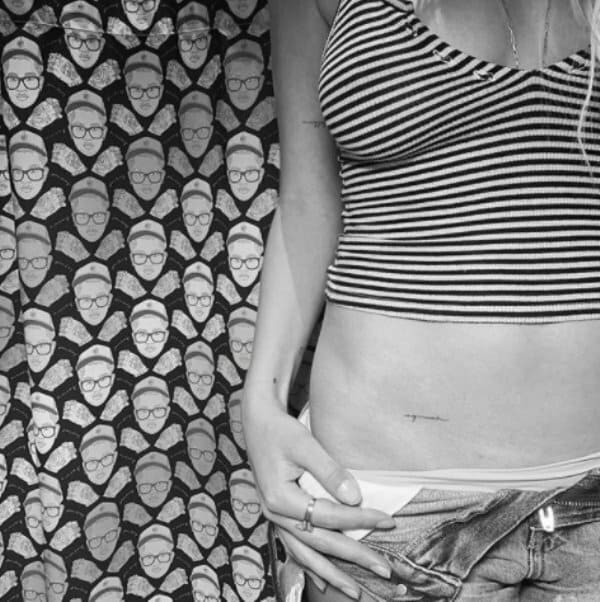 22. Ariana Grande – Flower (Stomach)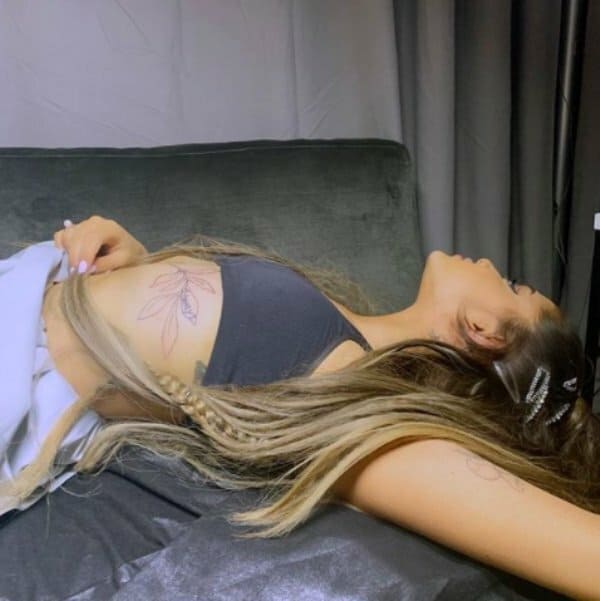 23. Hailey Baldwin Bieber – Diamond (Neck)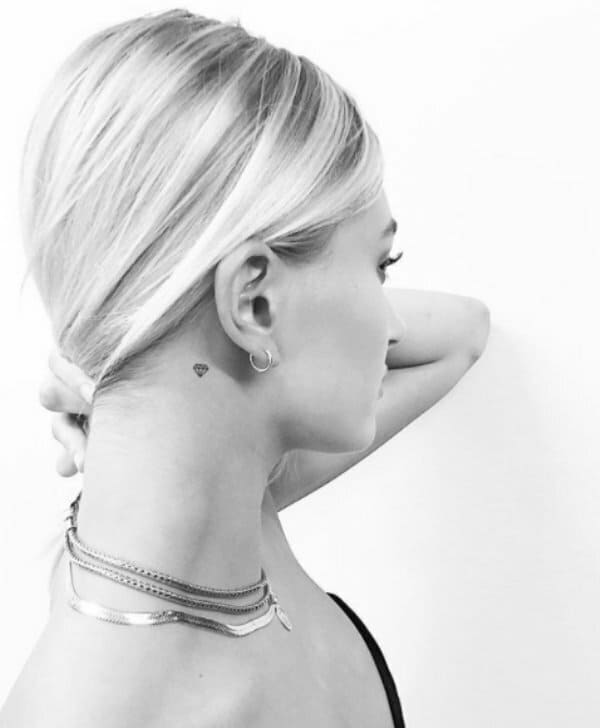 24. Lucy Hale – Love Her But Leave Her Wild (Forearm)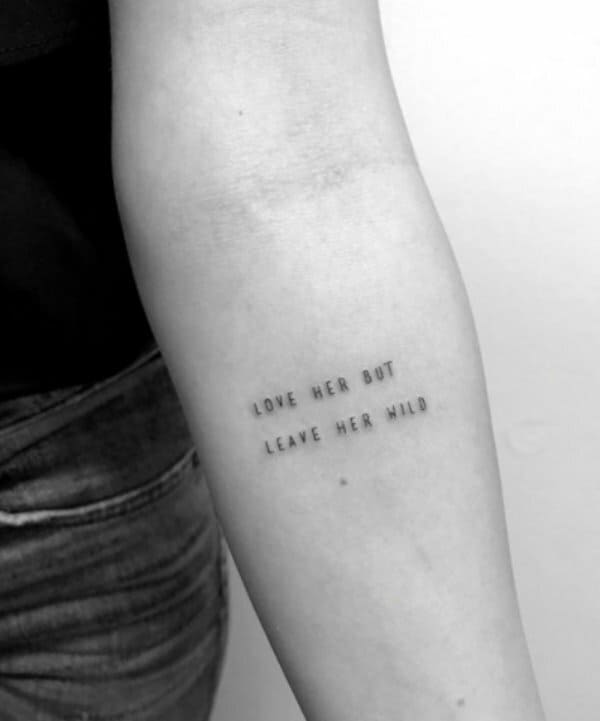 25. Halle Berry – Vine (Back)
26.Miley Cyrus
27. Demi Lovato (Neck)
Demi Lovato just debuted a neck tattoo of a butterfly on Instagram with the caption, "Dear little me, I'm sorry that it took so long but baby you're free. ☺️💖
29. Ariel Winter – Initials of her nieces and nephews (Rib cage)
30. Kylie Jenner and Hailey Baldwin – (Hips)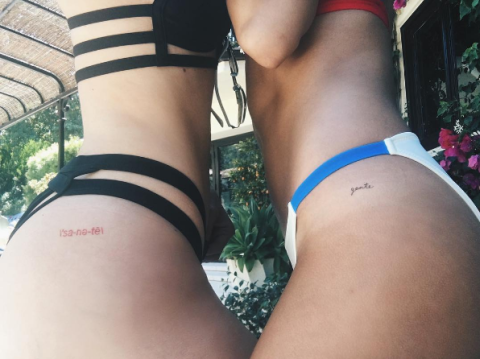 This frequent Instagram duo got "matching" tattoos on their hips. Kylie got a red inking of the phonetic spelling of the word "sanity", Hailey got "gente" (the Portuguese for the word 'people.')
---
More in Tattoos: