MTV is home to two trainwreck shows where people give one each other tattoos: Just The Tattoo Of Us and How Far Is Tattoo Far? and some contestants on the show use it as an opportunity to break up with each other get back at each other in a horrific fashion—with revenge tattoos.
Some of the couples break the news with a "dumped" tattoo but others go so far as to air their dirty laundry on TV and even commemorate insulting or embarrassing incidents in ink. Below are some of the worst.
1. This started as a prank but then led to a real breakup
2. "You could turn it into a cupcake"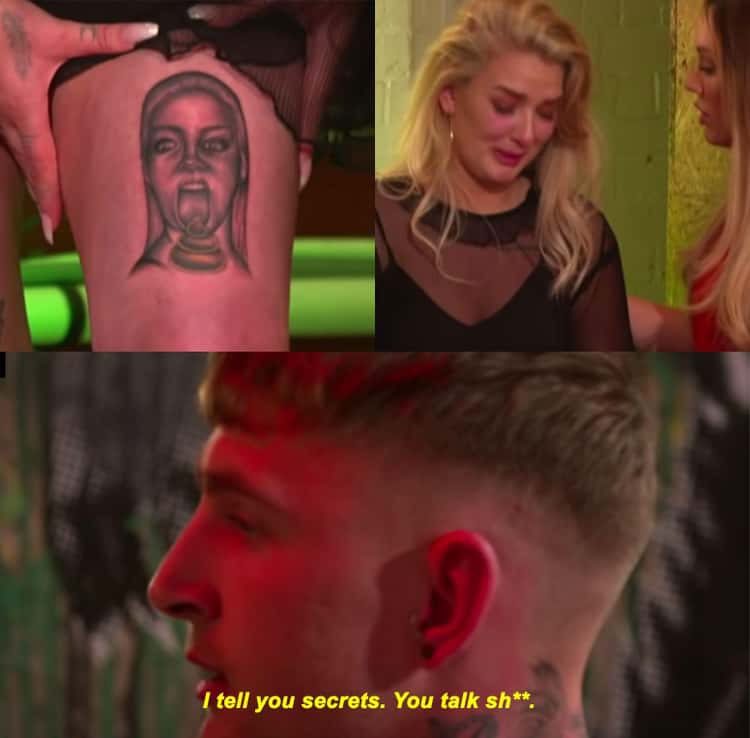 3. I have a guess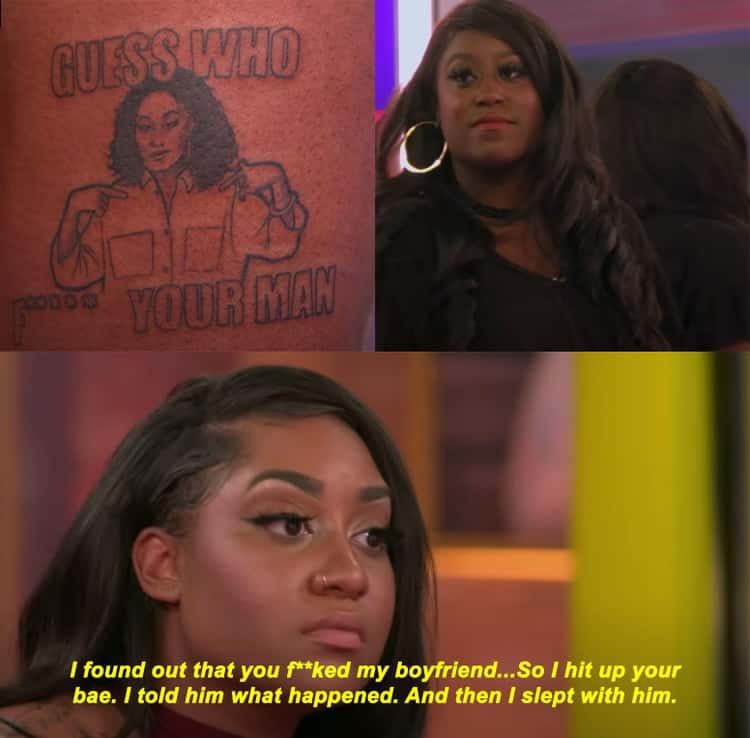 4. At least he doesn't have to look at it?
5. Colorful!
6. Is it though?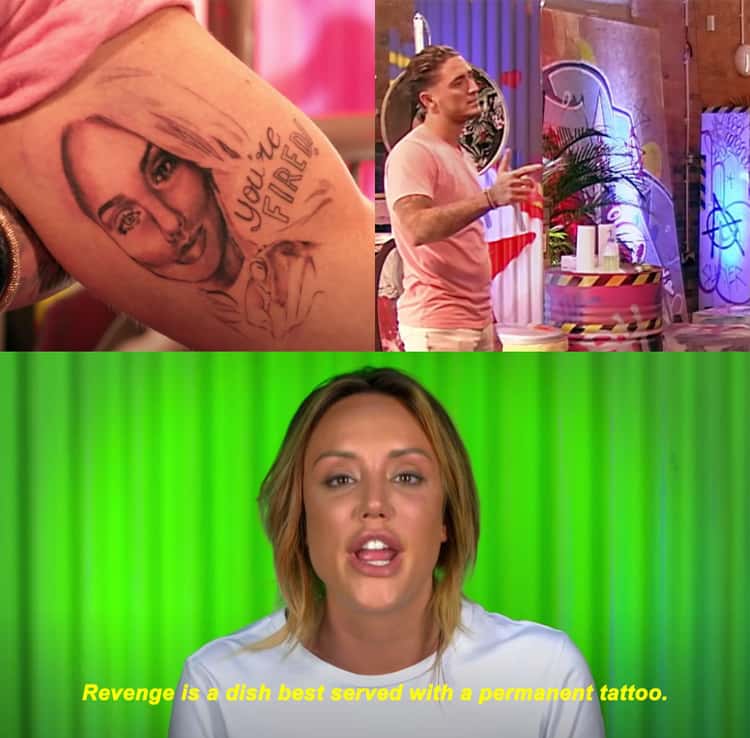 7. Not for long, probably!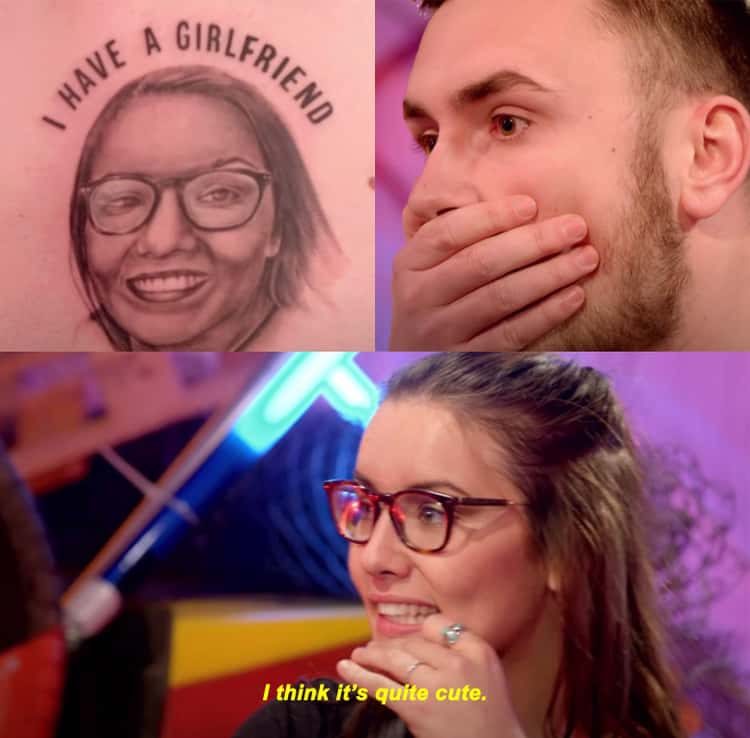 8. Half bear?
9. Stabbed in the back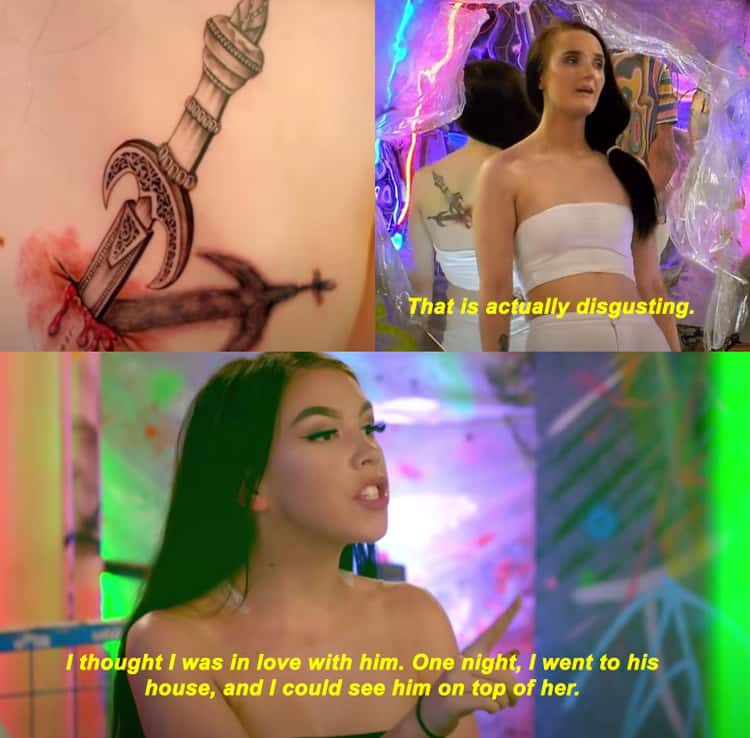 10. MUTED!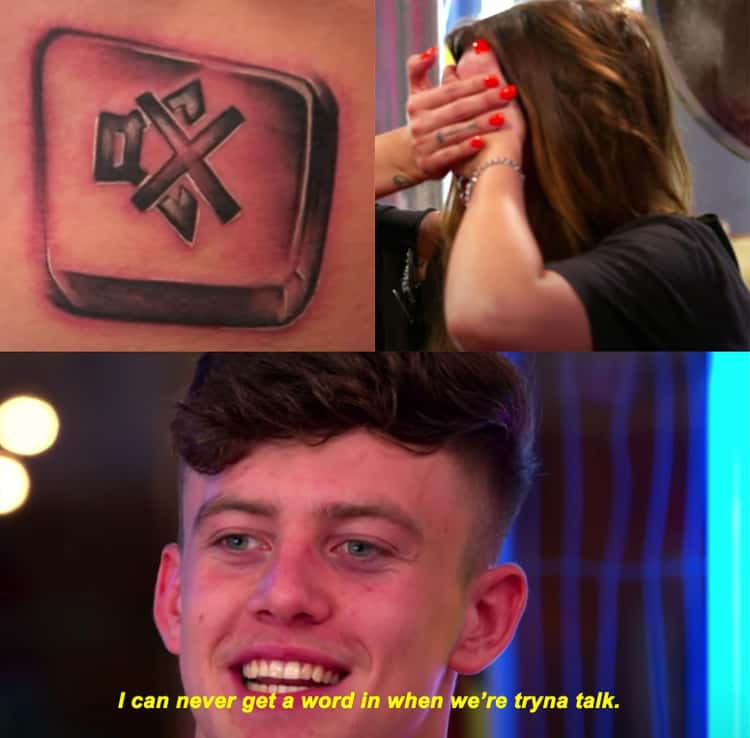 11. Just tell people you love to travel
12. Rawr
13. Punished for breaking bro code
14. All the women he slept with and it really seems like a lot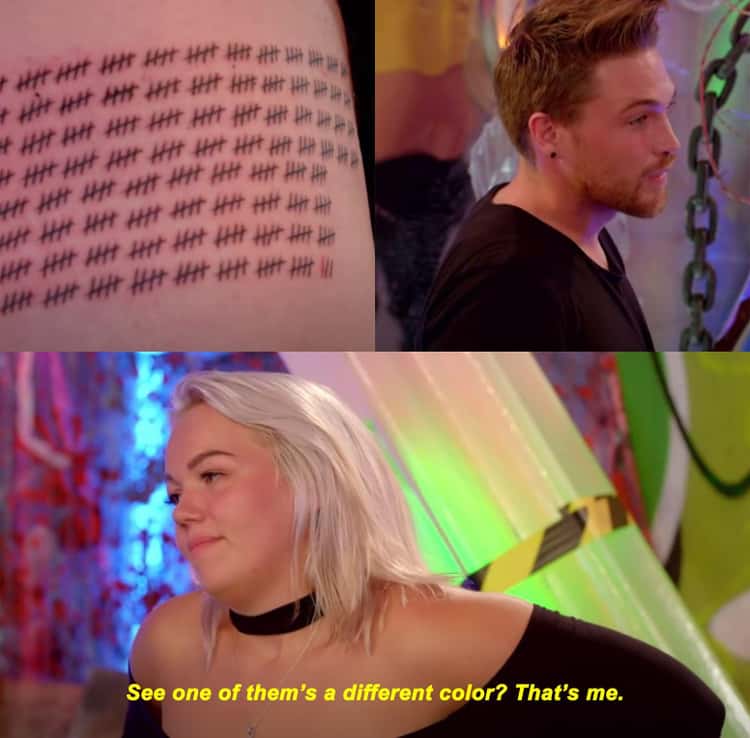 And if you want to watch it all go down check out the videos below: