Review sites can be a real pain in a small business' ass—customers are able to write virtually whatever they want with a total disregard for the business and its policies or limitations. Some brands and businesses have decided to respond to issues that some angry customers have had, but it's not an easy thing to do.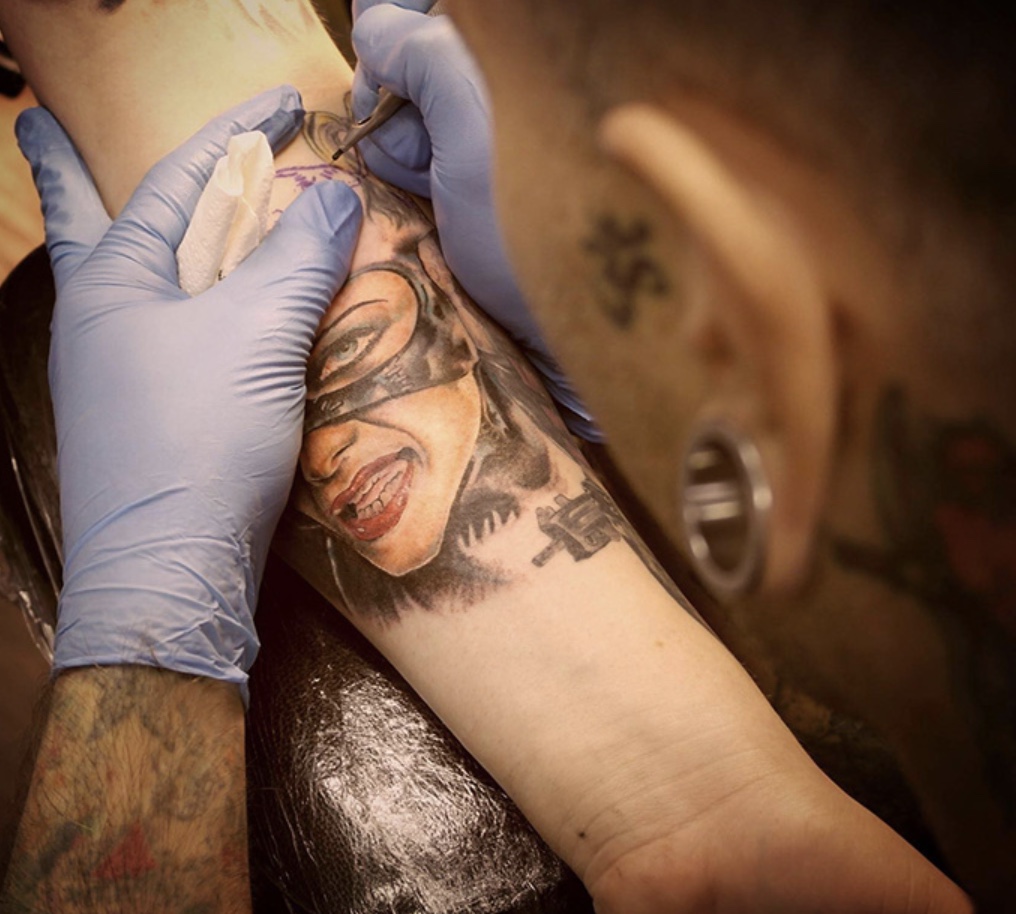 Bored Panda recently reached out to Archangel 1608 Tattoo Parlor to share a story about a "Male Karen."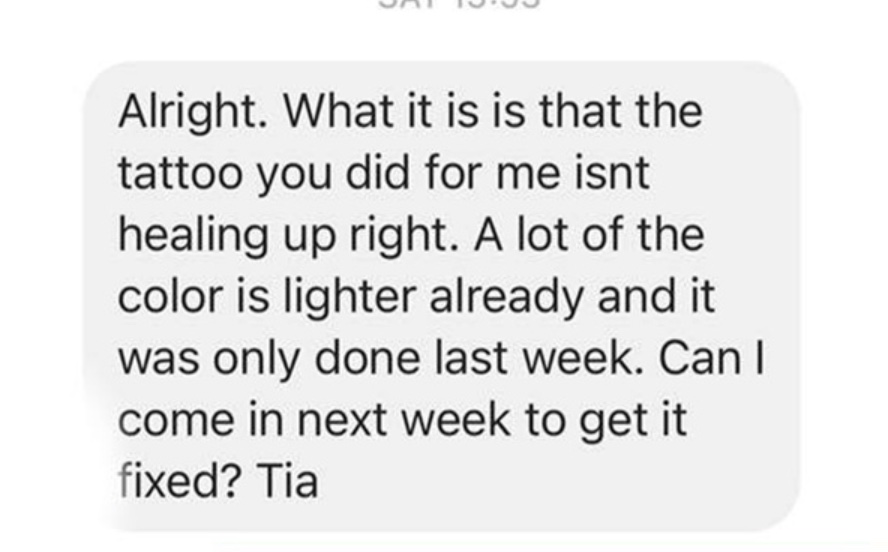 The story went viral and David McKinlay shared the conversation in which he schooled a disrespectful customer.
It all started when a customer said that his tattoo wasn't healing correctly. The artist asked a few questions to make sure that the customer was treating the new ink correctly.
But the customer insisted on an appointment. He explained that his dad told him the healing process was not going well.
And then things got heated.
The tattoo artist told the customer how he was incorrect and that his dad was not the expert or specialist here. The customer escalated by saying that his dad would leave a 1-star review, to which the artist replied that he'd happily write the customer a review as well.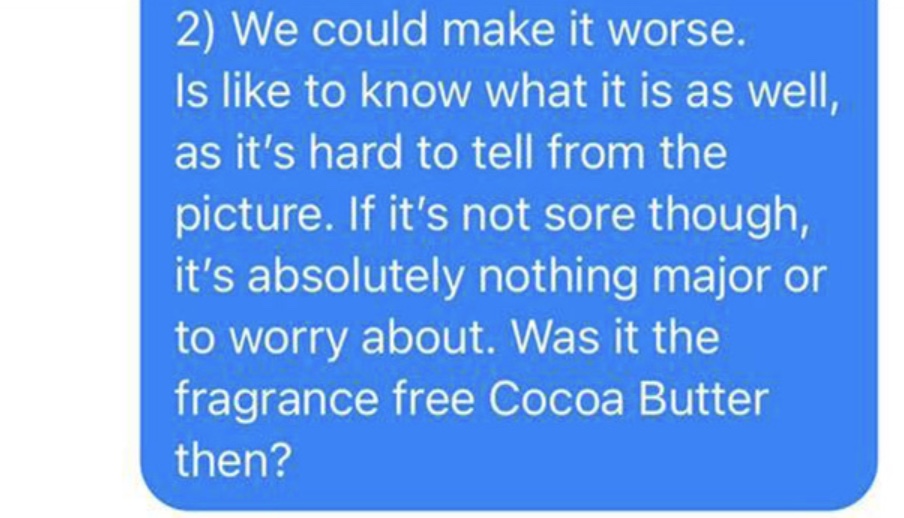 Bored Panda asked the owner of the studio about the issue, curious about the entire conversation, especially since this was the second such one.
"99% of people getting in touch are great," he said. The remaining 1% are "very rude, abrupt, and entitled."
The tattoo artist told Bored Panda, "Since the pandemic, some people are more understanding, but unfortunately, some are more entitled and demanding, as if they're the only ones that have been affected over the last 18 months. I know that other businesses that deal with the public are finding the same thing."
It's a really tricky line to walk: schooling rude customers and retaining clients. You have to think really hard about whether it's worth it to stand up for yourself.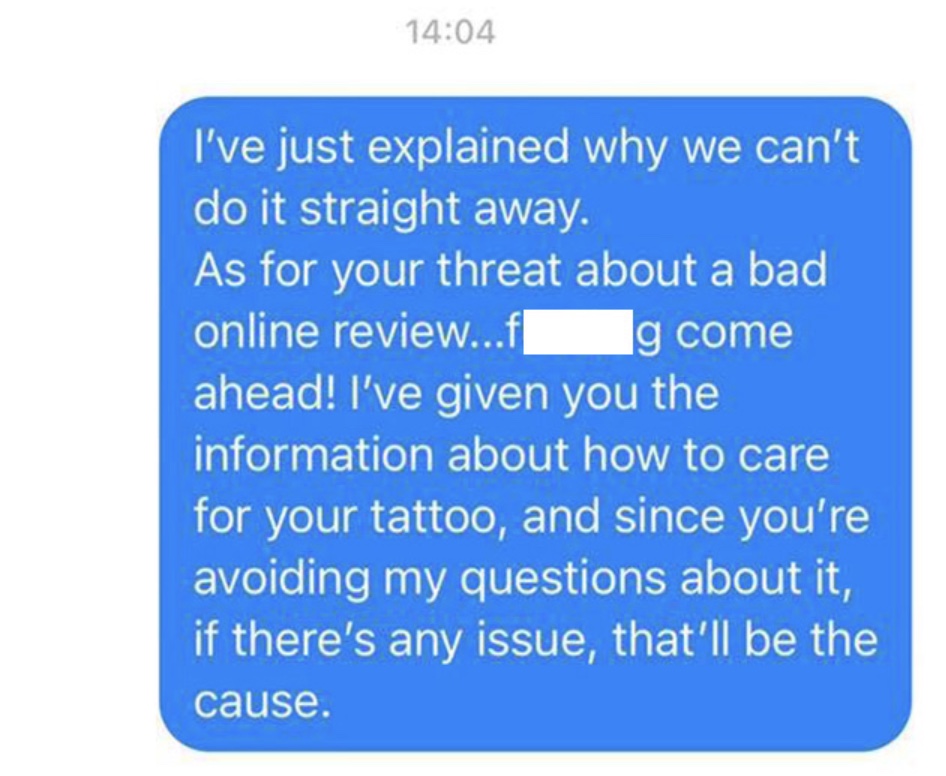 David said to Bored Panda, "The worst myth in the service industry if that the customer is always right. Unless they have a working knowledge of your particular service, how can they be right?" the artist wonders. "I believe that energy should be matched—if someone comes to you with positive vibes, excitement, and joy, that's the best thing, and we'll get on board with that and work hard for them. If they come with a bad attitude, then that's not someone we want to spend time with, and we'll usually politely decline the tattoo."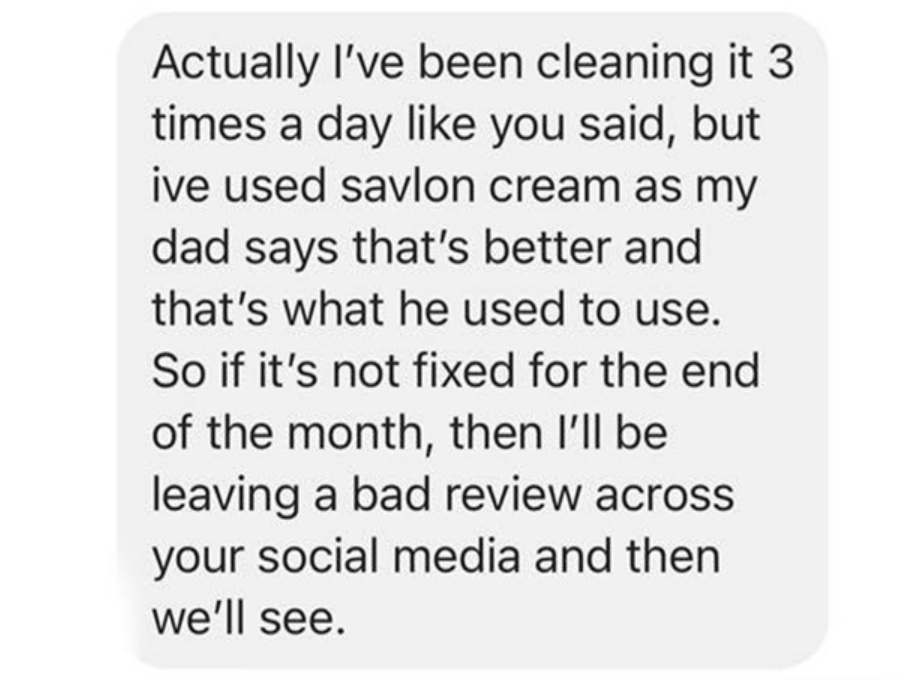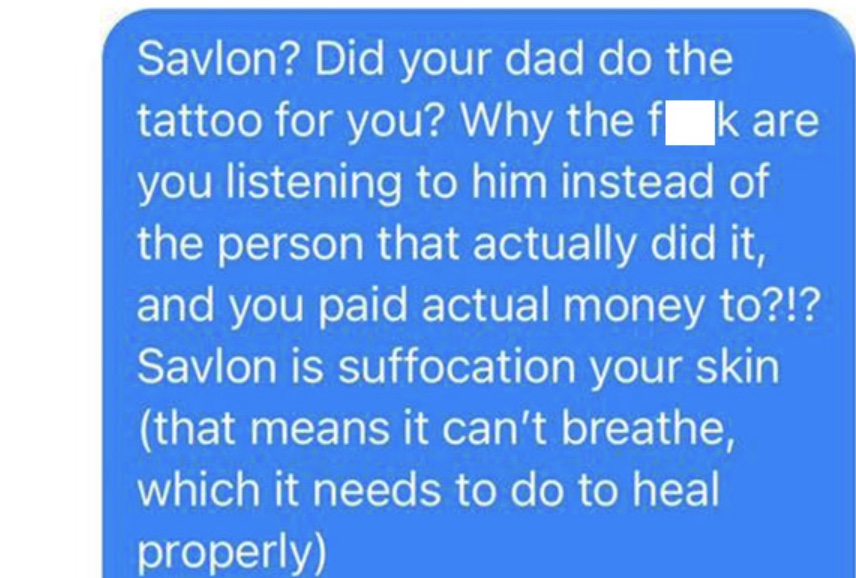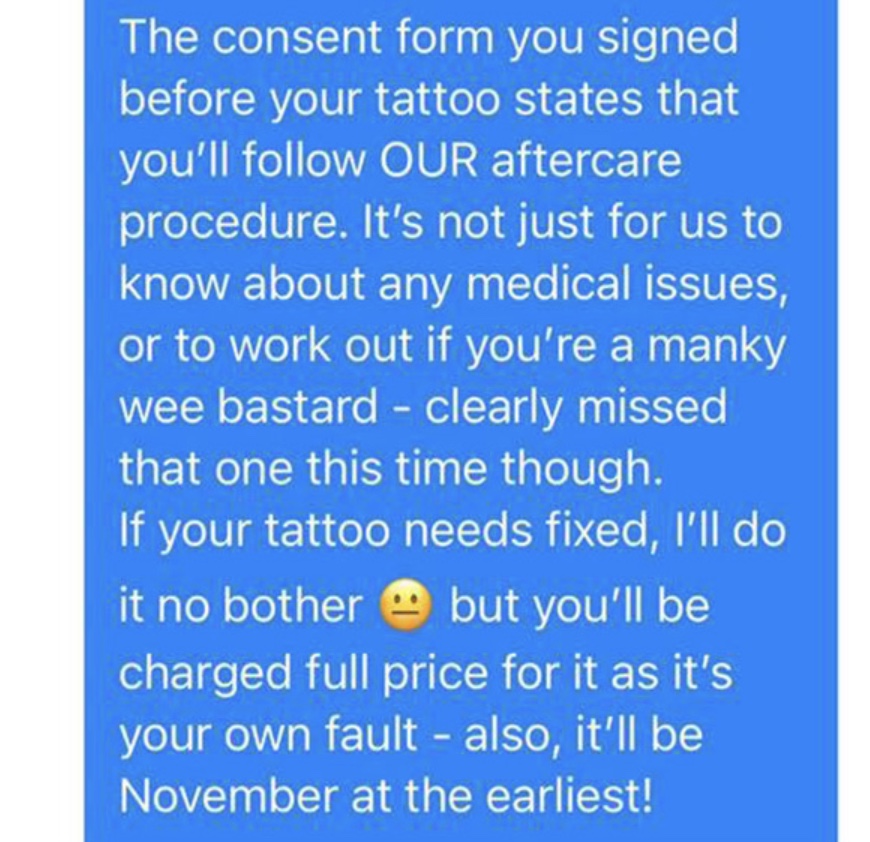 The general response has been positive for the tattoo studio — people had a good chuckle and an eye roll when the tattoo parlor shared the story.
What do you think?