The world of dating is treacherous and full of weirdoes. Beware catfishers, beware guys who live in their mom's basement, and beware pranksters, who will take every opportunity to make your day worse with their mischievous antics. On the bright side, it's fun for everyone watching. A woman on Twitter named Emily posted a series of text screenshots that show exactly why she doesn't currently have a boyfriend. She captioned them by saying, "A lads just sent me his number so thought I'd take advantage of it."
She starts out with a message to him pretending it's an automated text from an animal rescue center thanking him for adopting "Bubbles the chimp" for only 7.50 pounds a month. The text offers him the opportunity to cancel the charge by responding STOP, which he immediately does, as the most gullible man on earth:
But that only gets Emily going. She now knows she has a perfect prank mark on the hook, and she's gonna make him wriggle. She adds on charges for food and water, monthly charges for a plush Bubbles toy, and always offers him an opportunity to STOP everything by texting STOP. Only, it never works.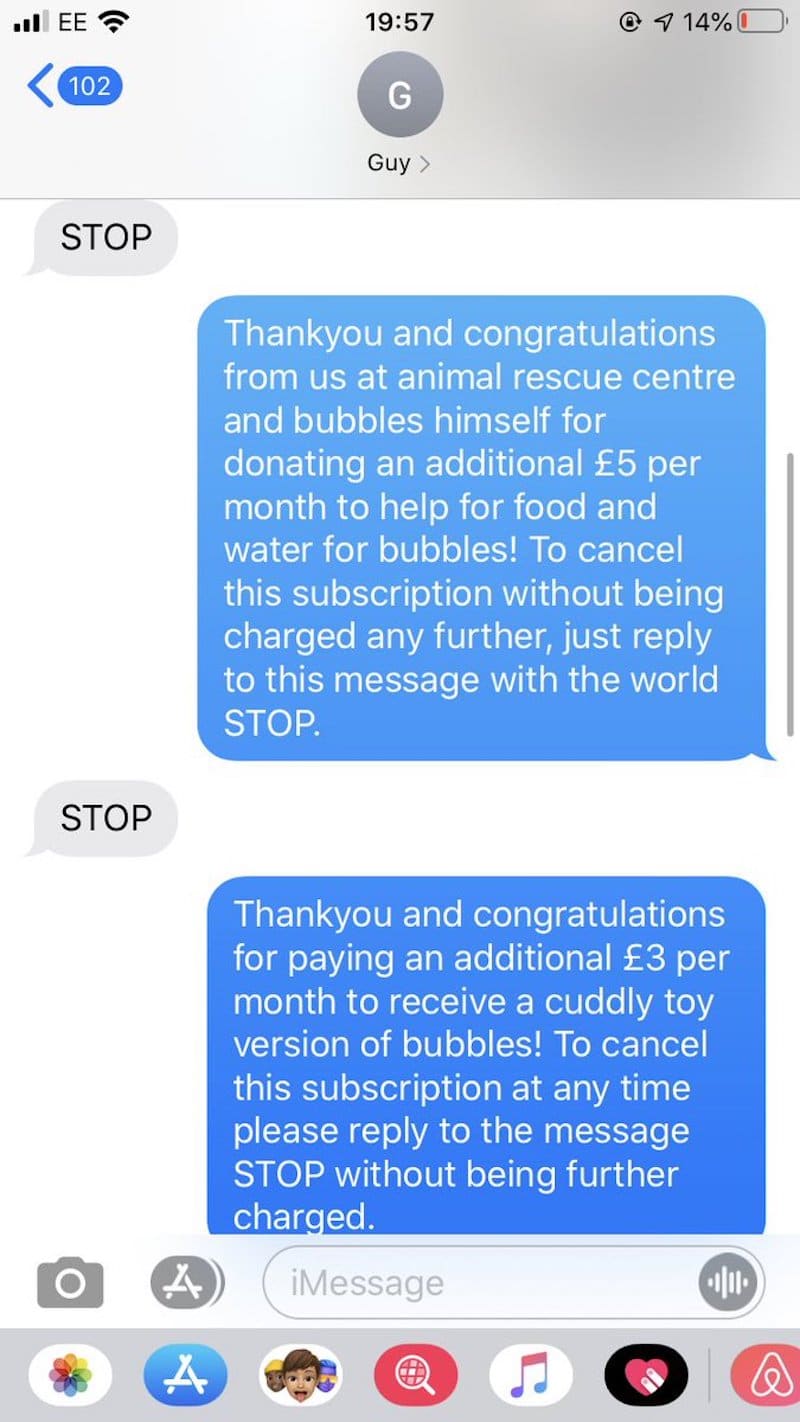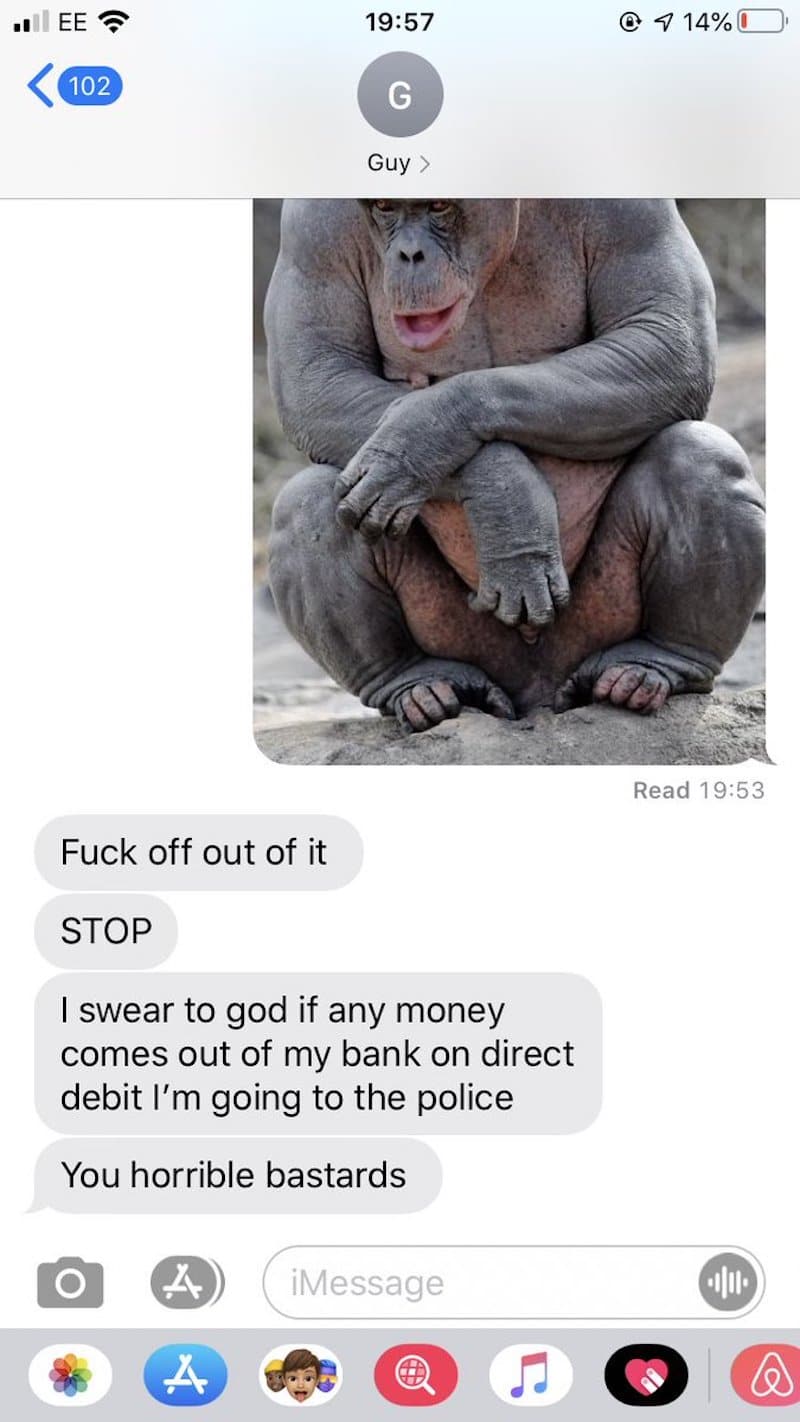 The guy makes it worse by typing SUPPORT and HELP which gives Emily the idea to pretend to be a representative who can help him escape this web of charges. He is absolutely panicked about potential direct debit charges. Emily immediately takes advantage of that, and impersonates the most unhelpful support line you can imagine, saying that to call costs .50 per second.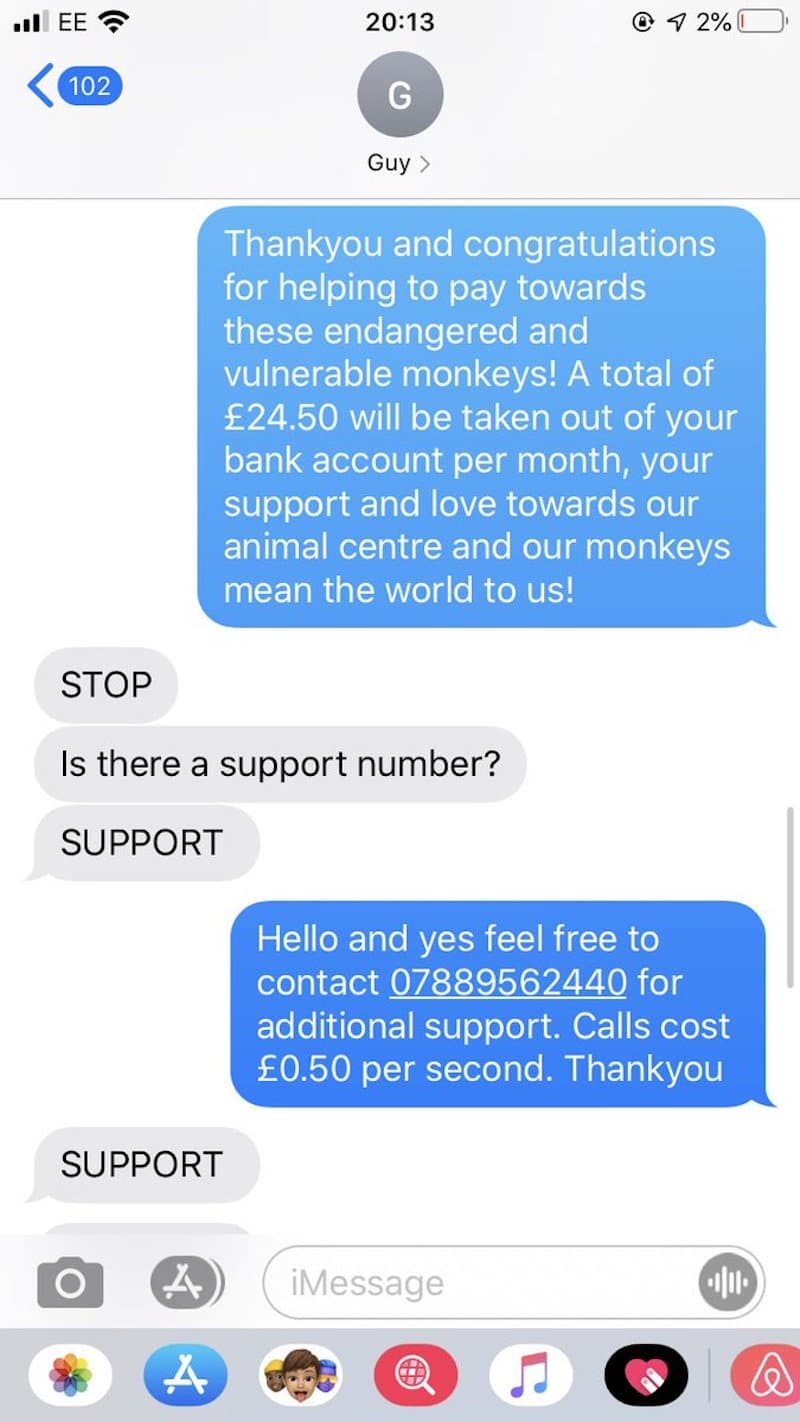 This poor innocent soul actually believes he is talking to someone who can help him end these "charges" and writes a very polite message wishing them a good Christmas. He asks which account the direct debit charges are coming from, to which Emily responds, "You've been pranked by the prank patrol."
Got 'em.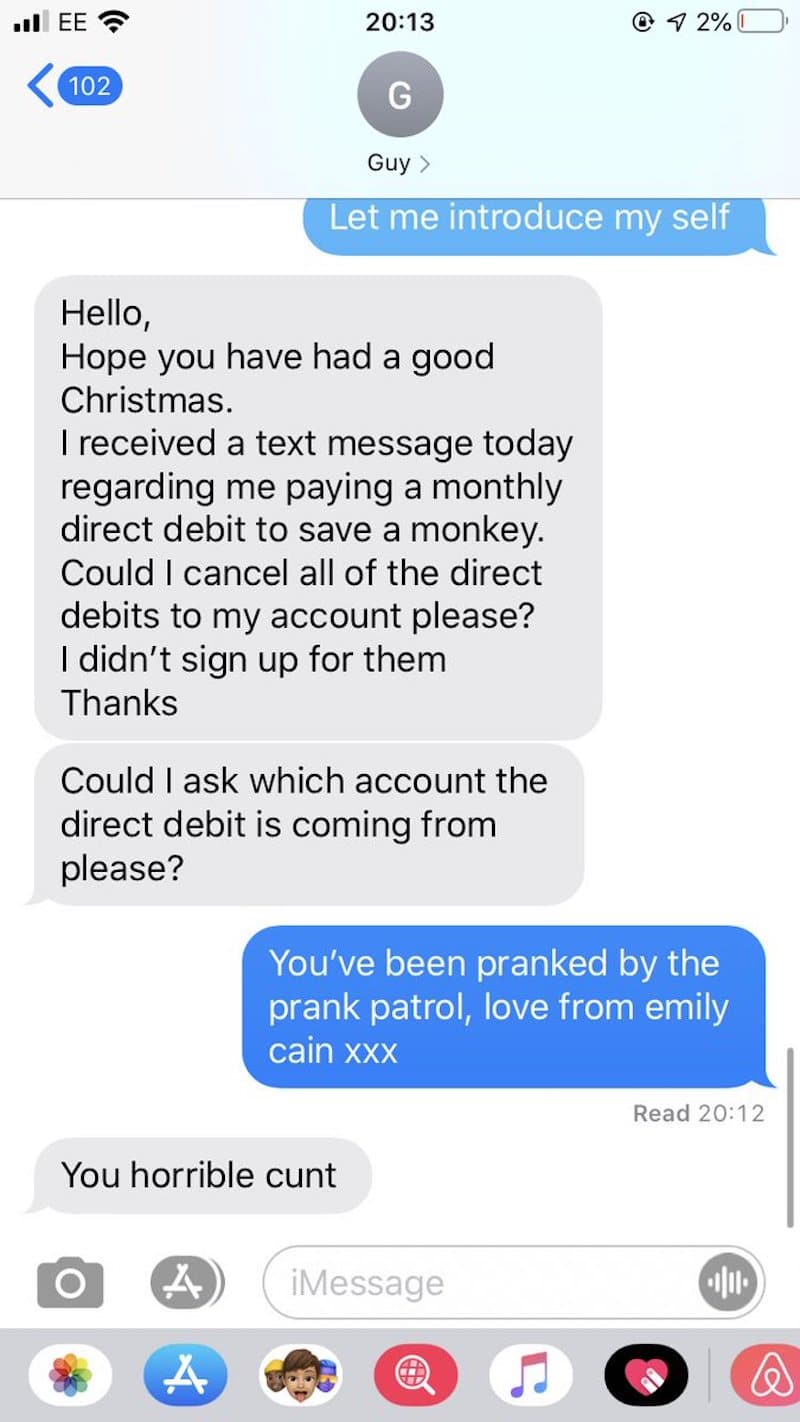 He responds with a not very nice word.
But did they ever go on a date? That is unclear, but lots of men are currently angry with Emily for her pranking ways:
So confused why people are actually getting so triggered by this hahahahahh pic.twitter.com/7tthbBJXDW

— Emily (@emcainxo) January 2, 2020
Going viral for making someone look like a fool is not good for your dating life, but it sure seems fun.
More funny texts: