Times are tough and even the scammers are getting hella desperate. That's the only explanation for why this scammer would not give up on a conversation with someone who was so obviously messing with them.
Imgur user jicamarcababy shared an epic conversation screenshot from their phone that goes on for so long I'm about to call a wellness check on the scammer's house.
"They were pretending to be my CEO but the sender's name was completely wrong, so it was apparent from the start that it was baloney," the scam teaser told Bored Panda. He says he's actually been laid off due to the pandemic, though the company has kept in touch in case of freelancing needs. It wouldn't be impossible for them to contact him, but it would be weird for the CEO to do it, for sure. Jicamarcababy did not anticipate the conversation going on for so long.
"I kept thinking 'this is too stupid he's gonna give up. but apparently not lol," he wrote in the comments, then mused, "Less time for him to scam actually gullible people if I waste his time lol"
People do fall for these scams all the time. In fact, he says he once got an email asking him to run a similar errand, and got all the way to the store before realizing what was happening.
"I actually got one of these emails a while back, and I actually went to the store. When I got there they explained that they wanted gift cards, and I knew it was a scam and felt immensely stupid for going to the store in the first place. This was sort of revenge for my past self as well as others who get these messages."
Thank you for your service and for this delightful journey: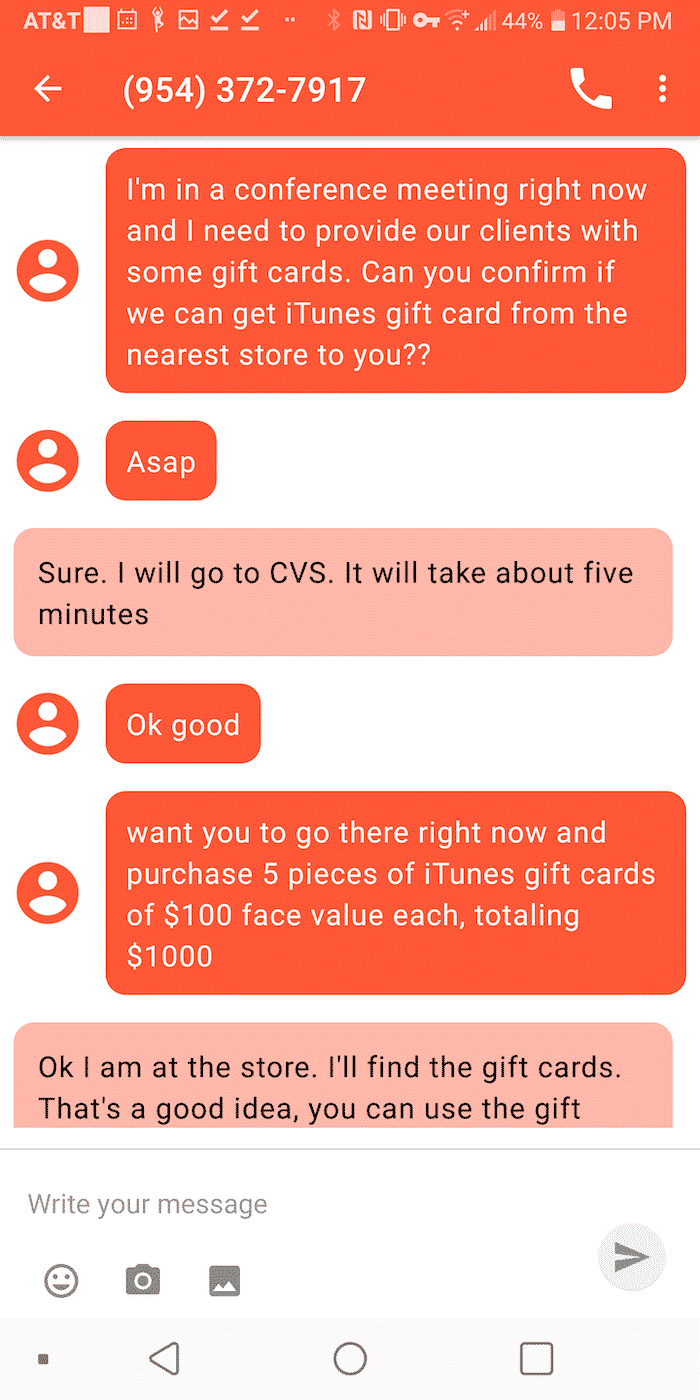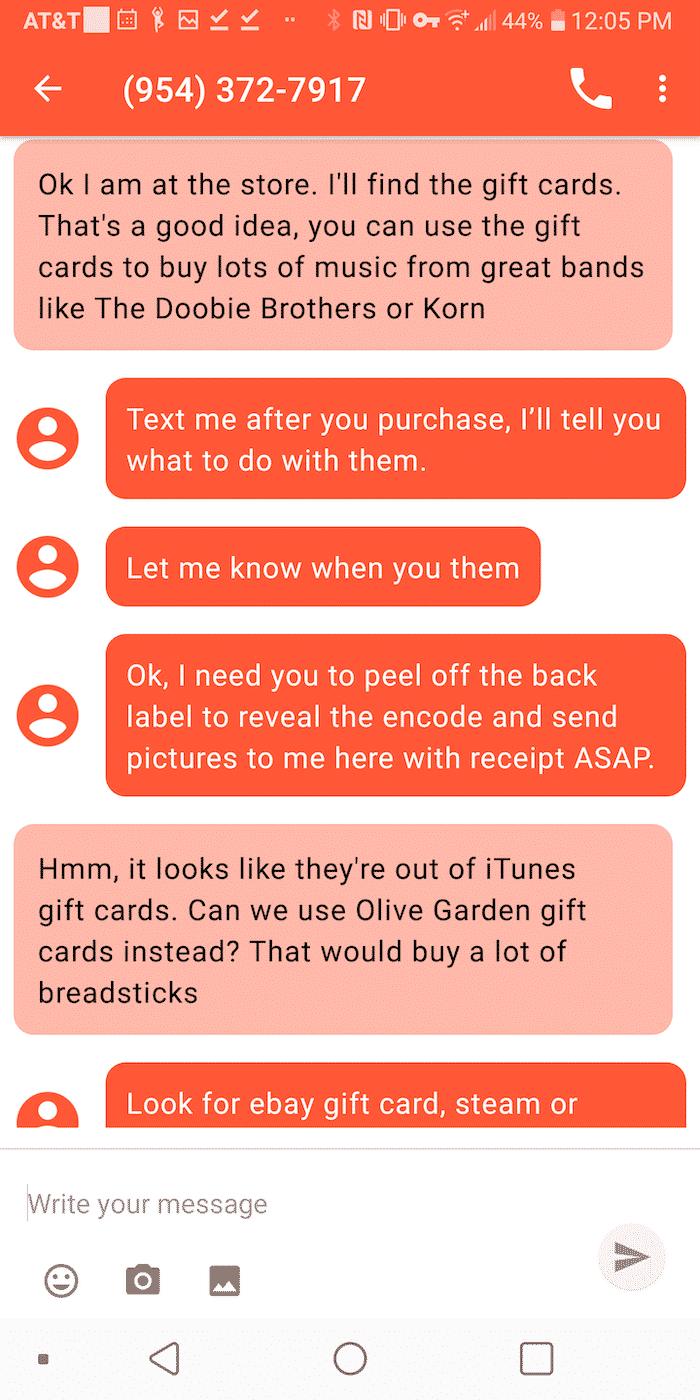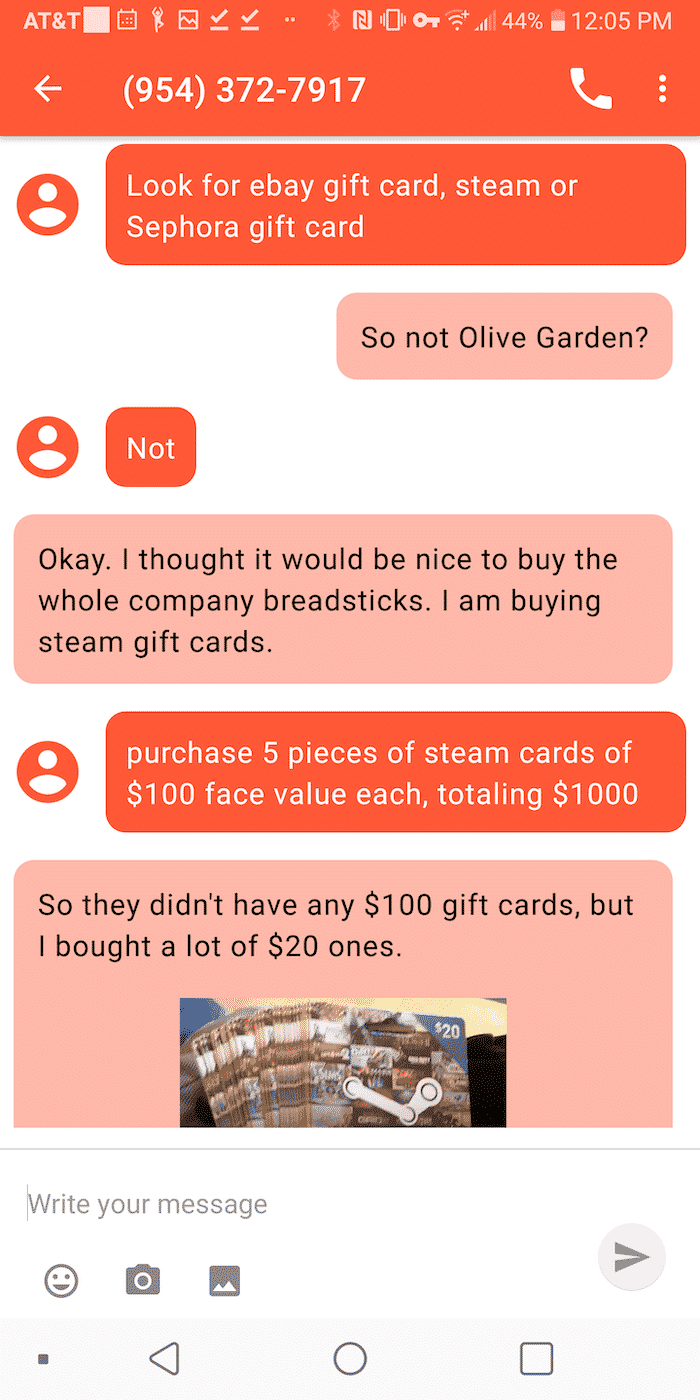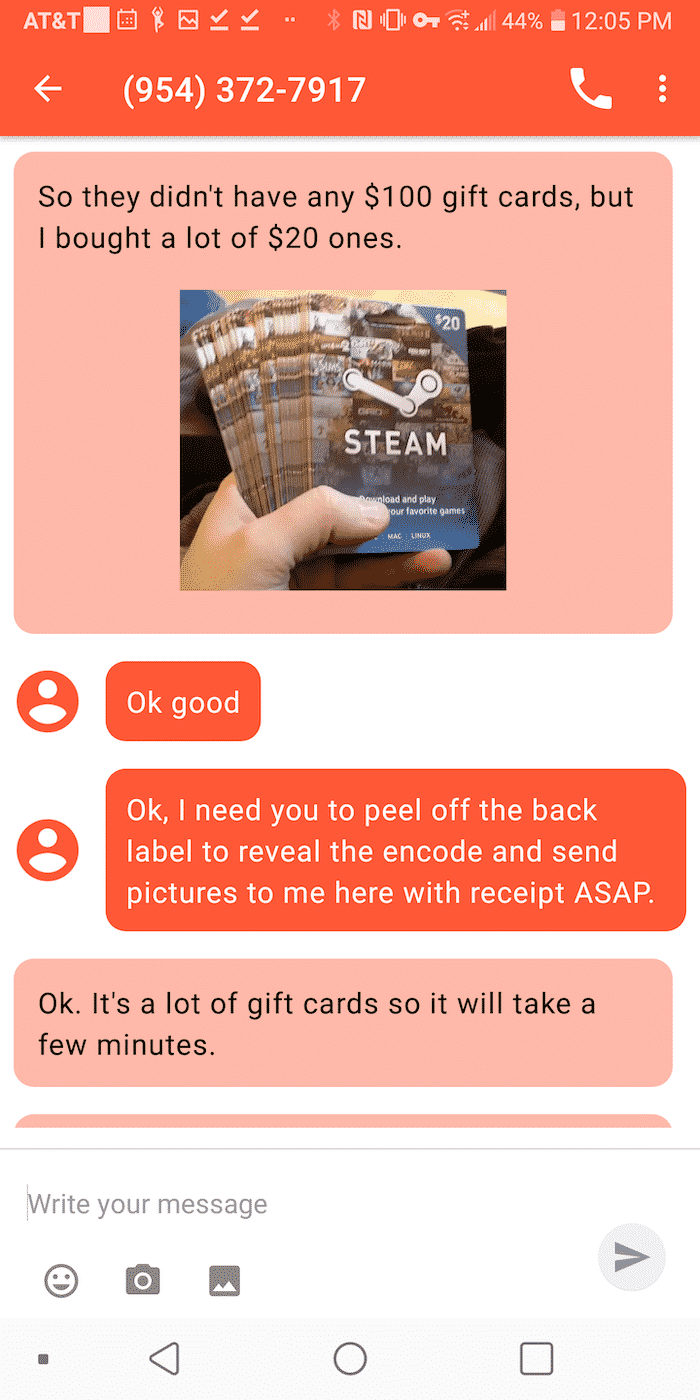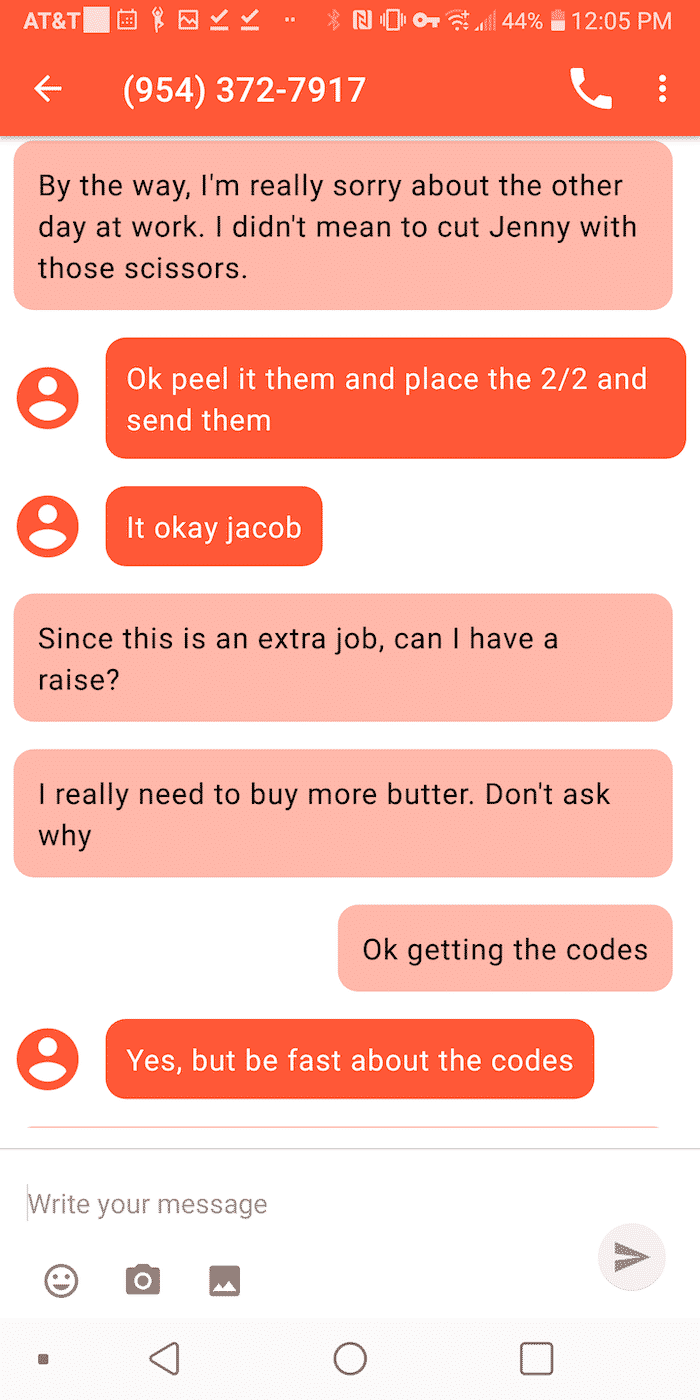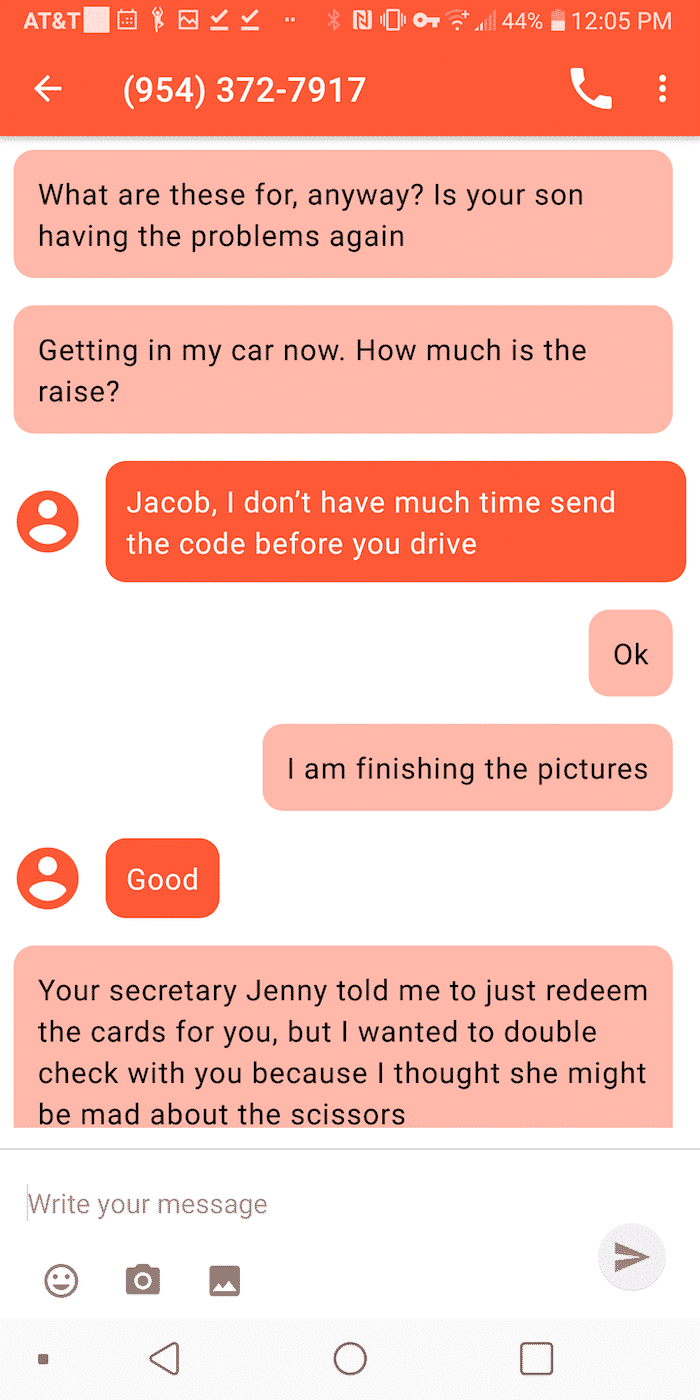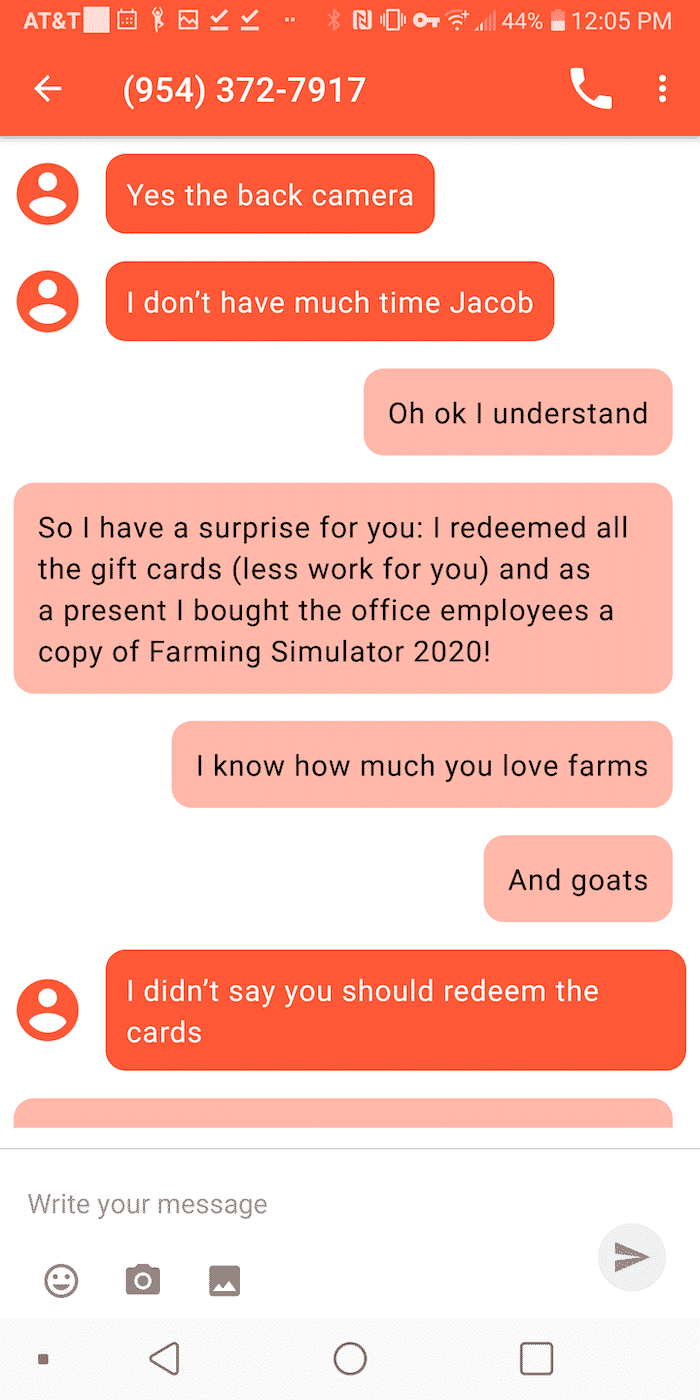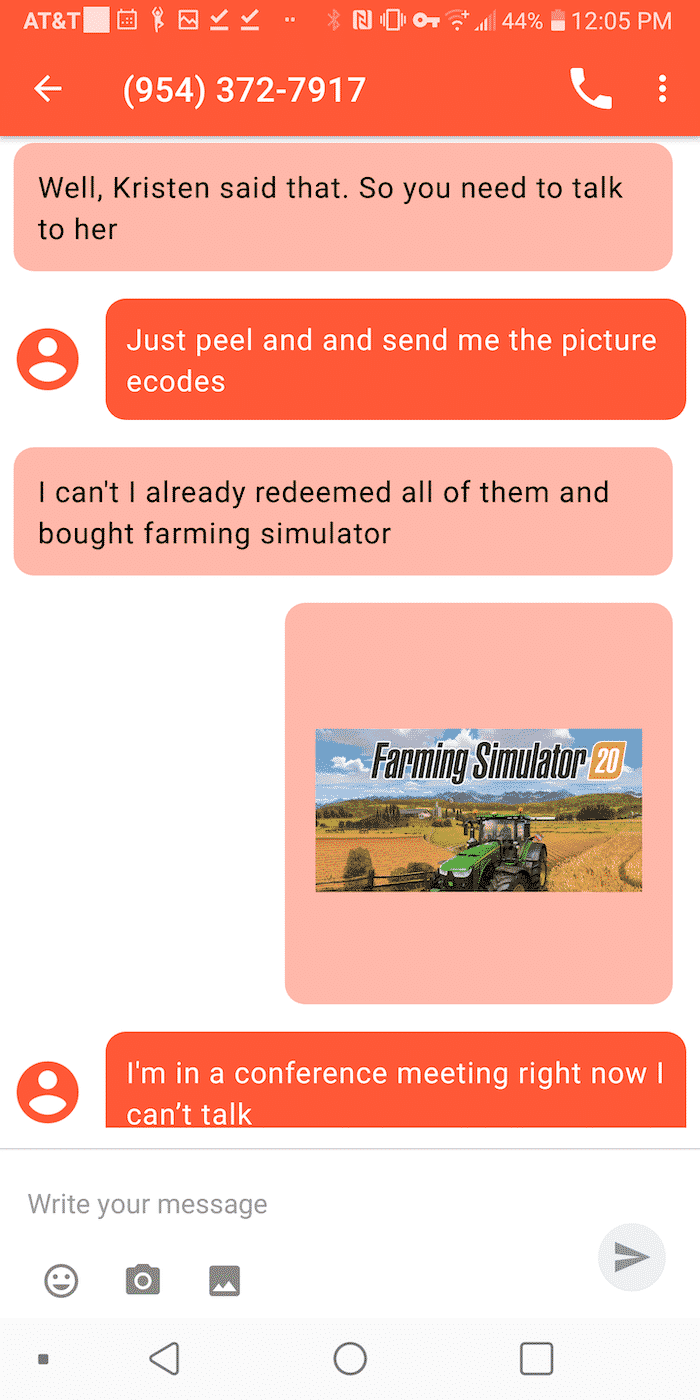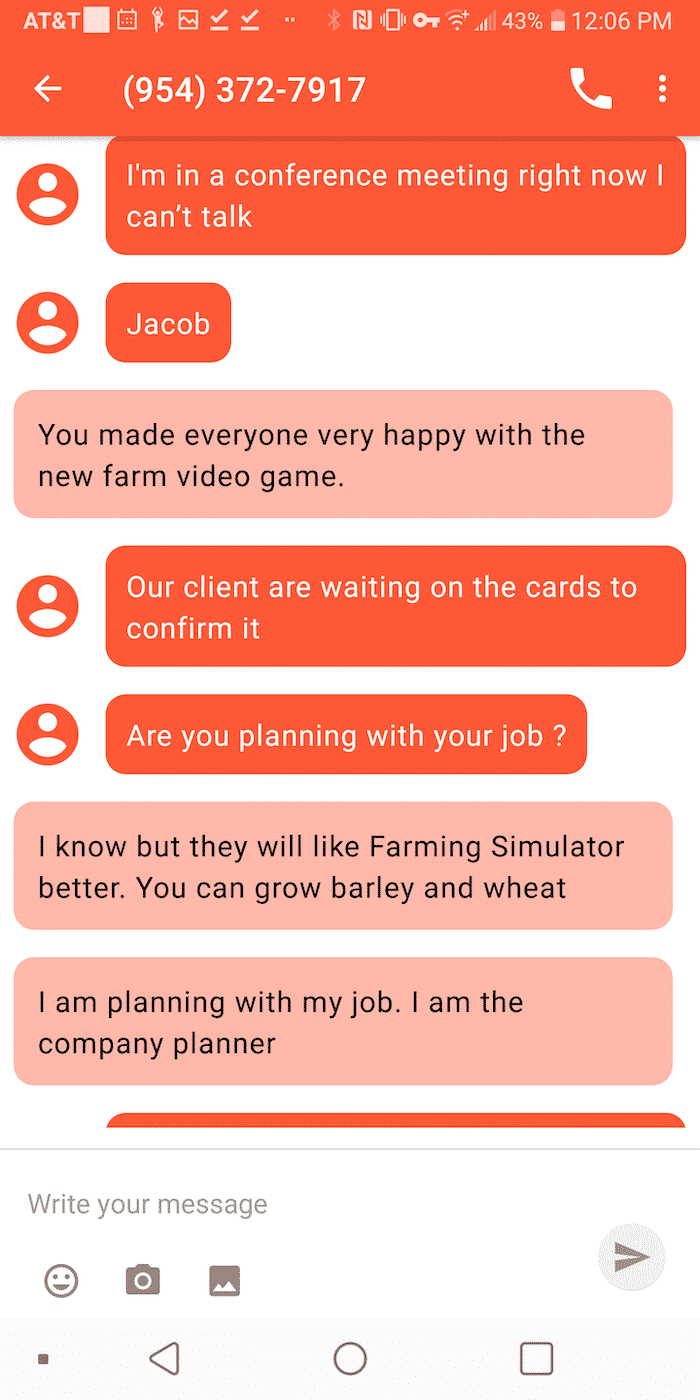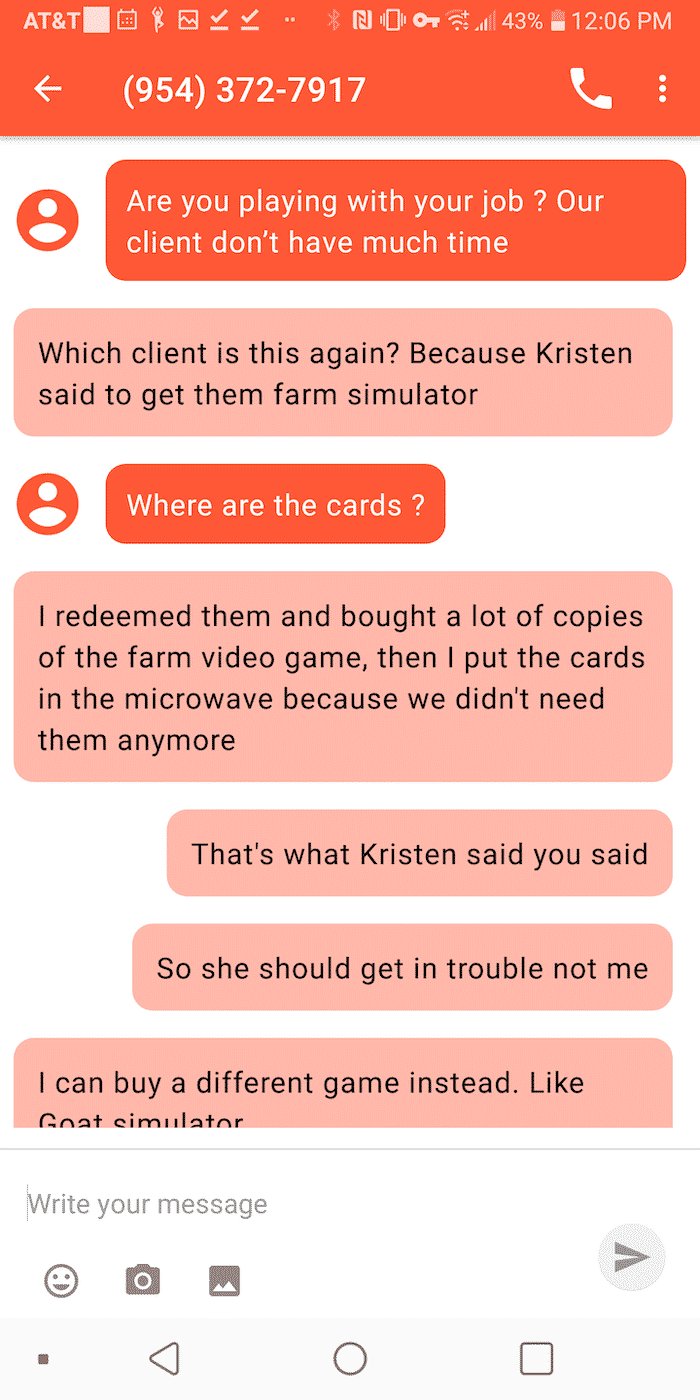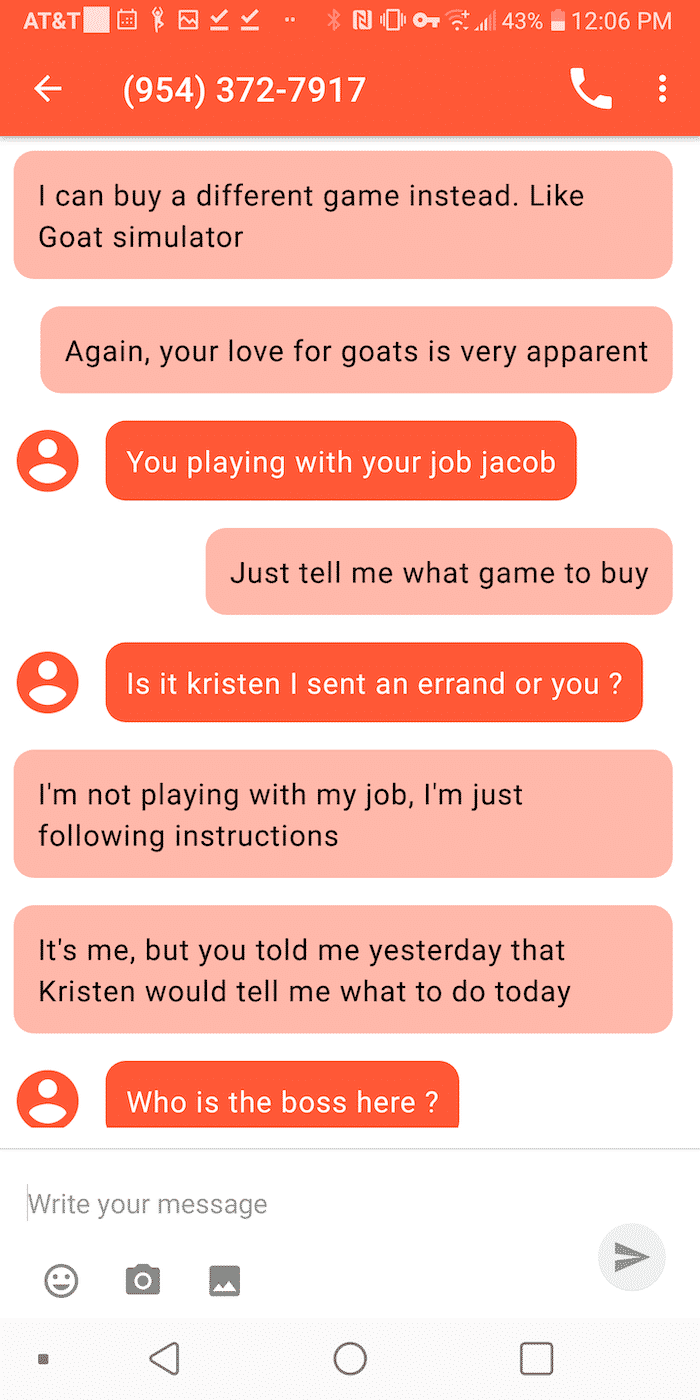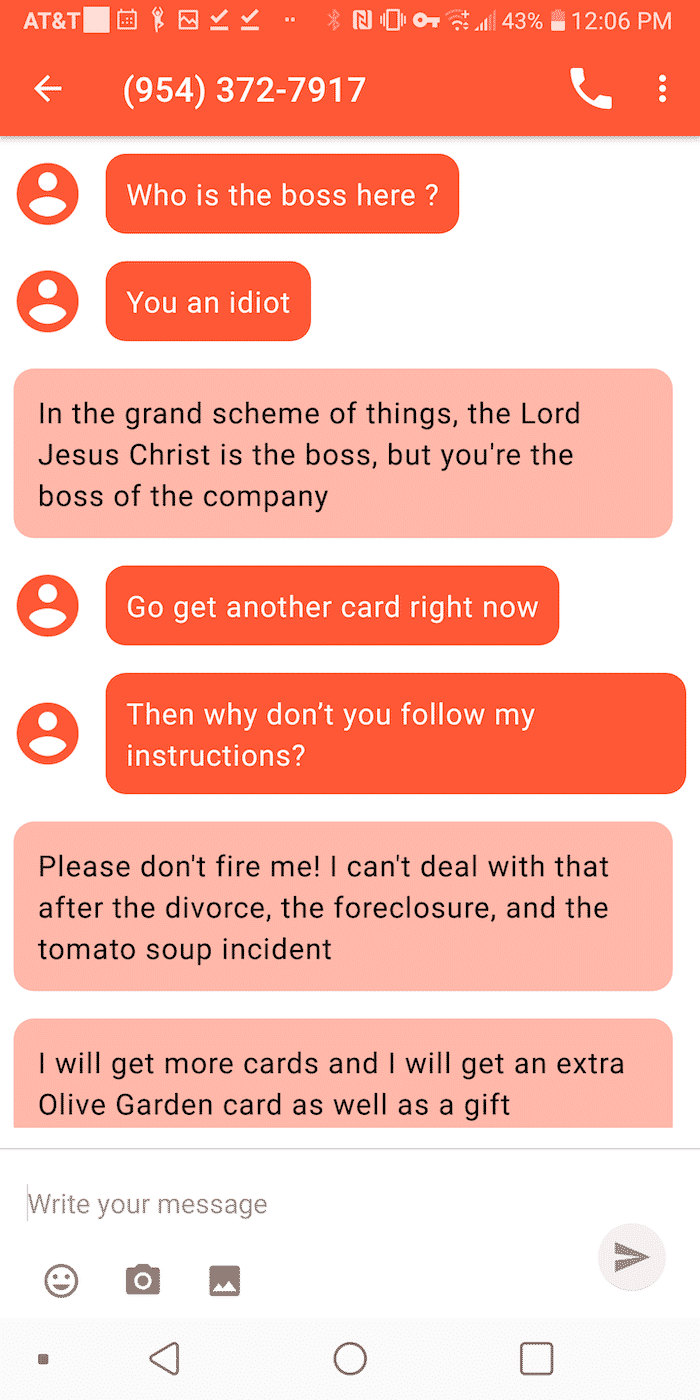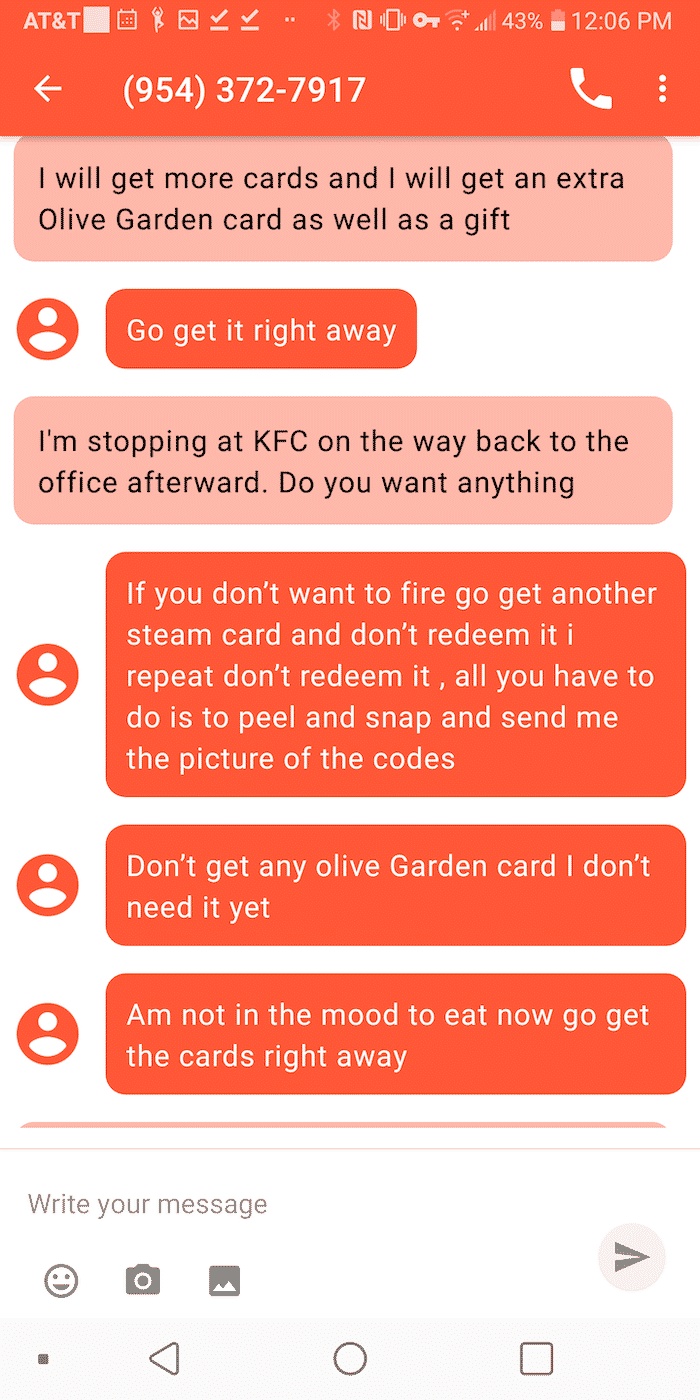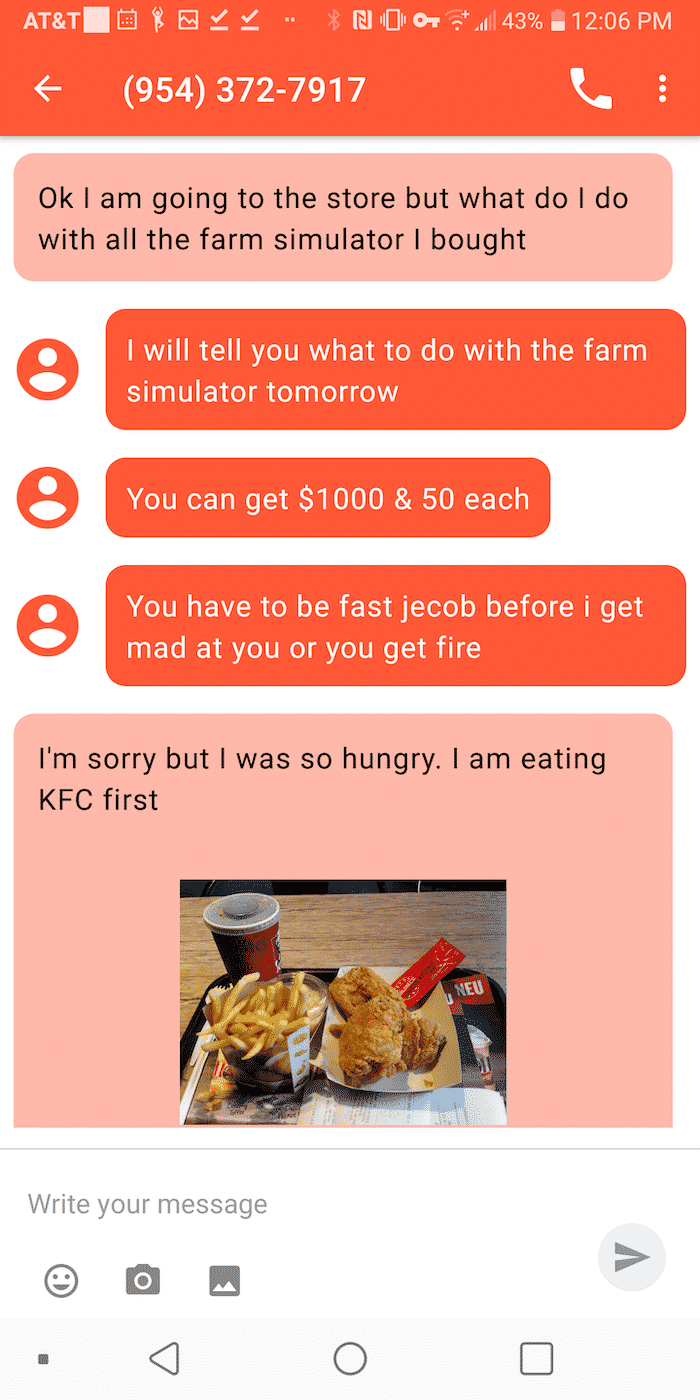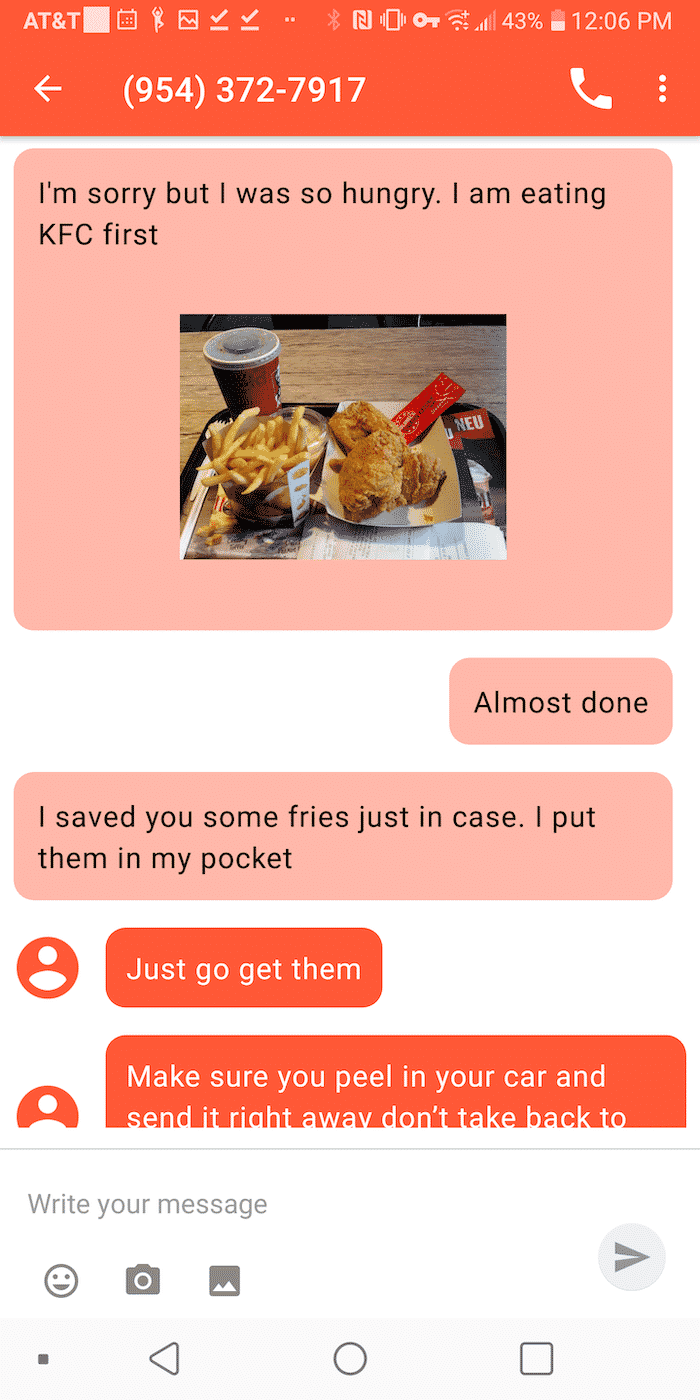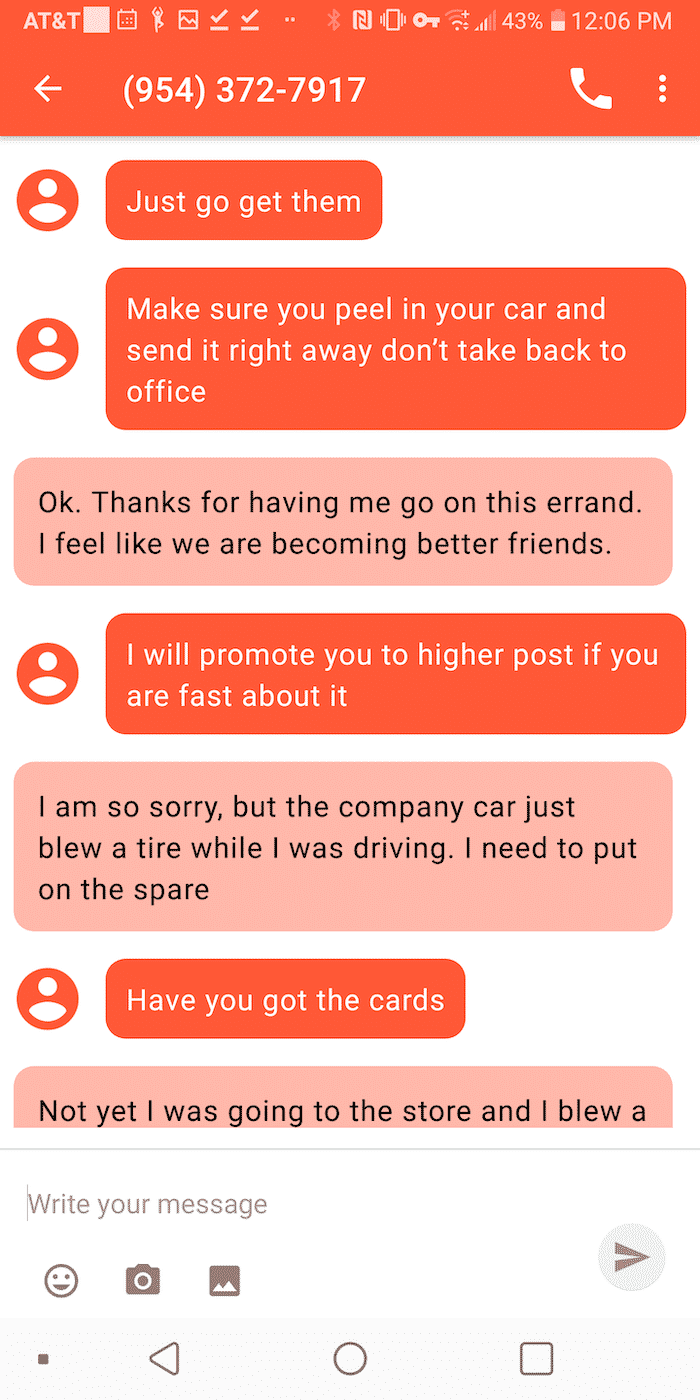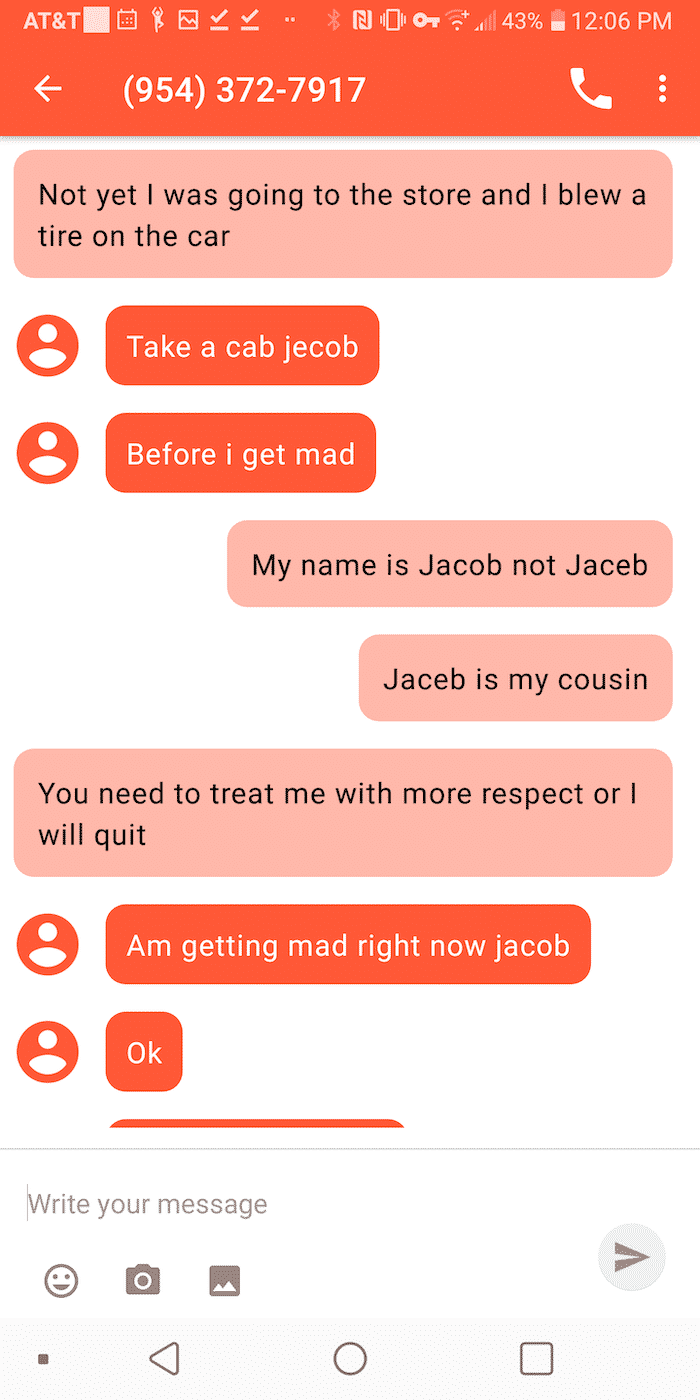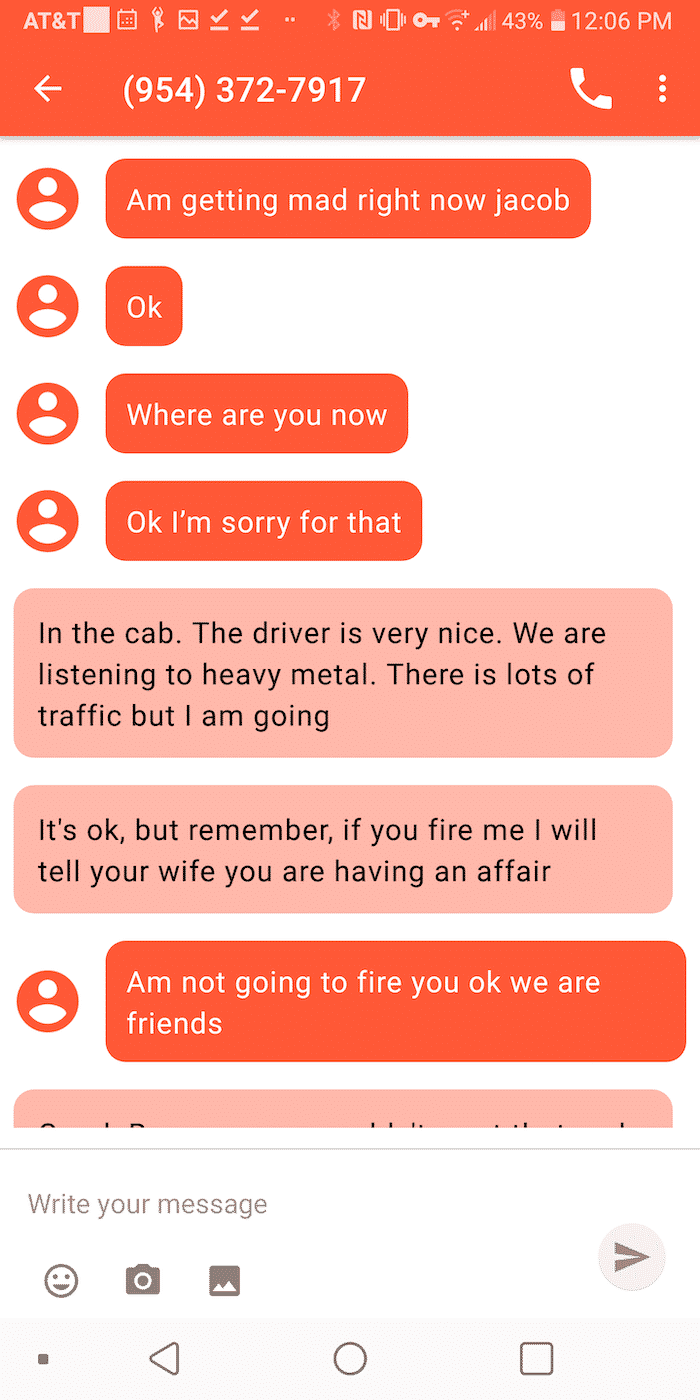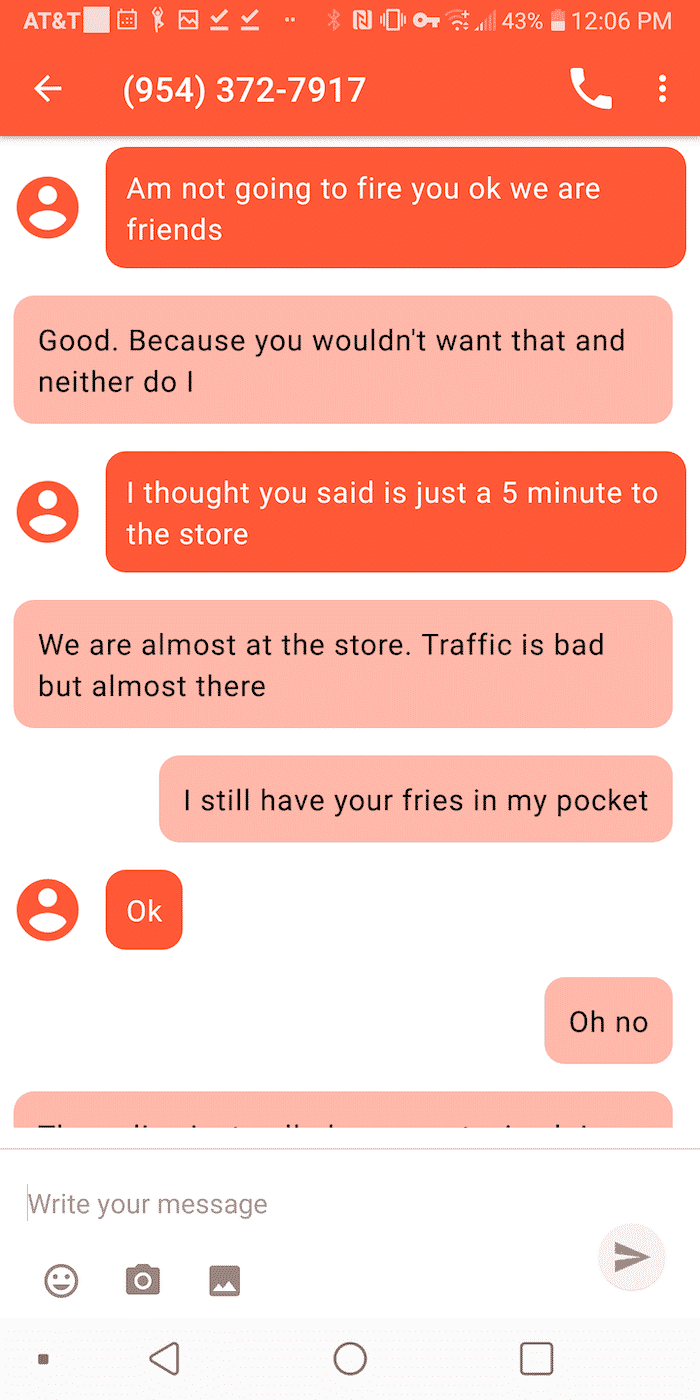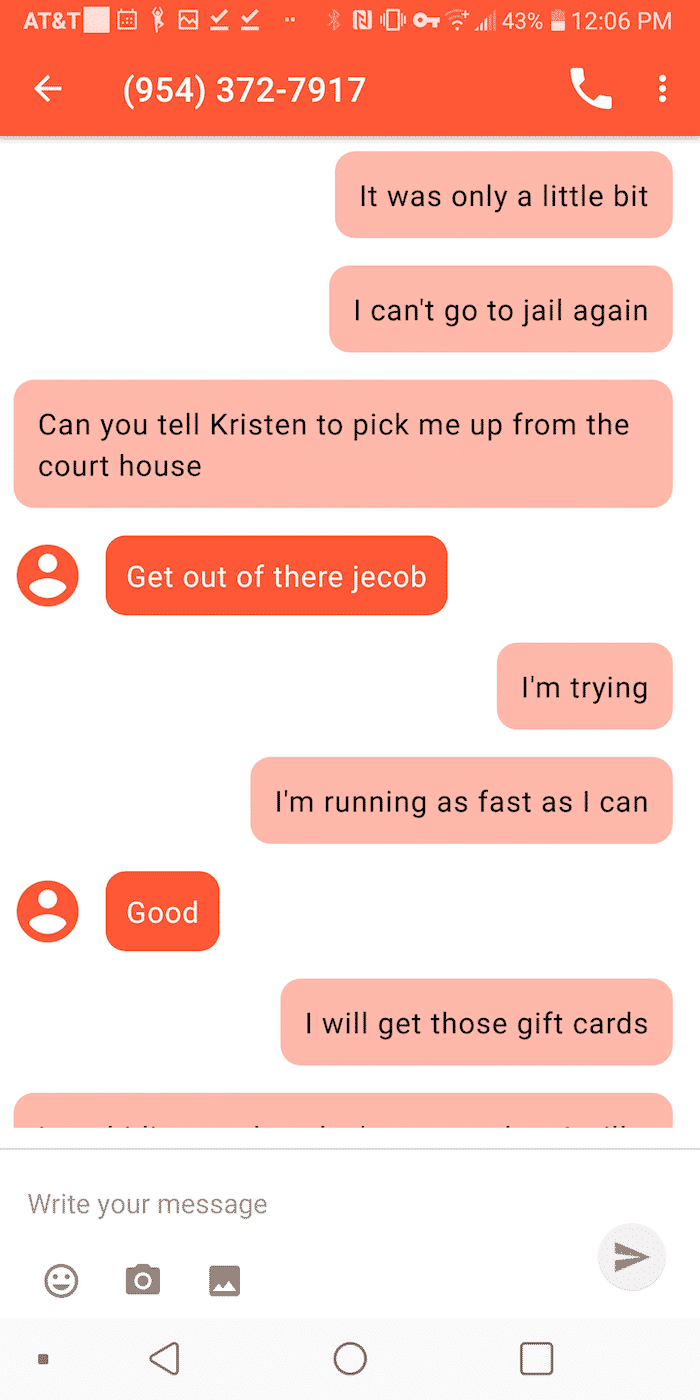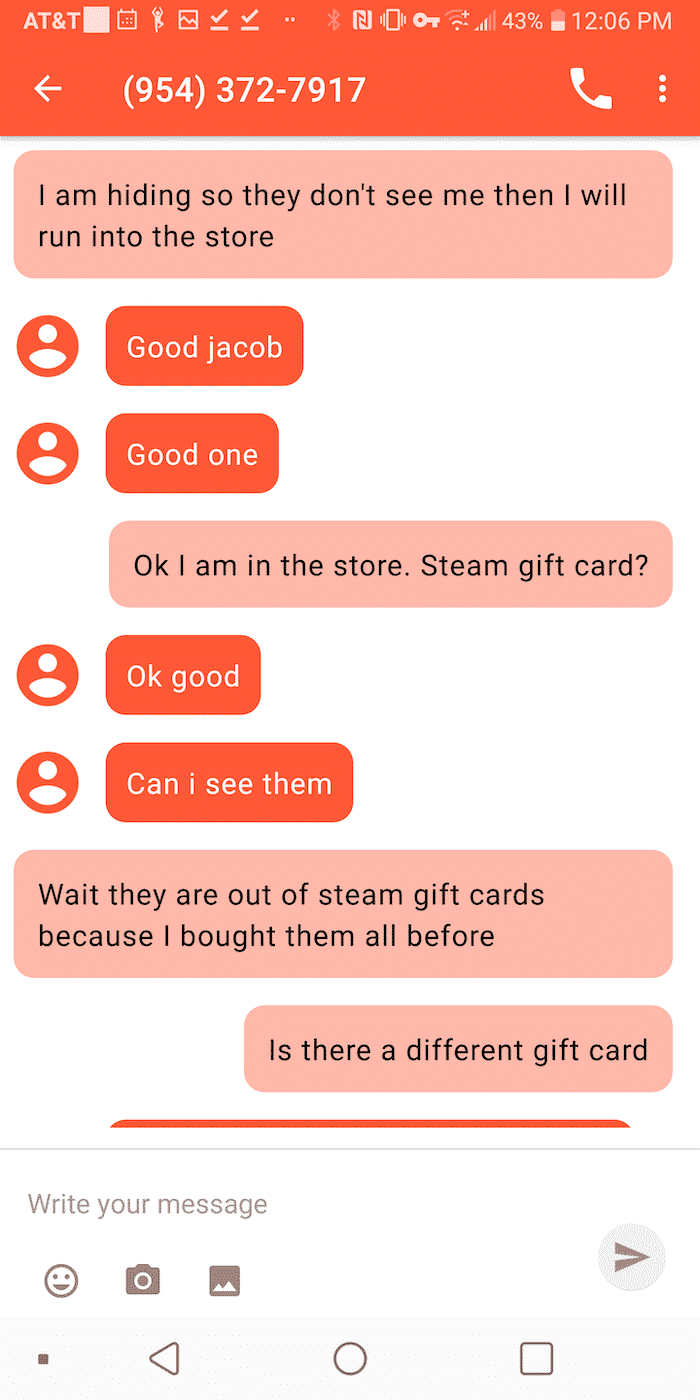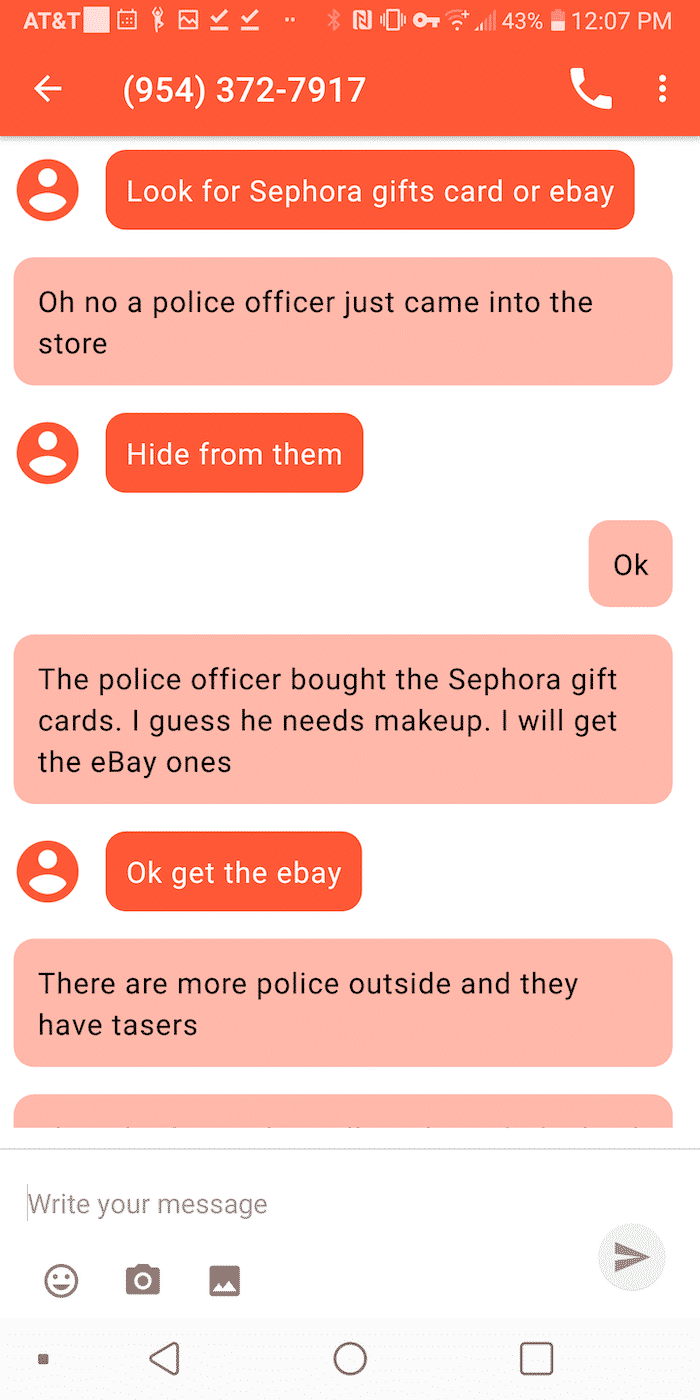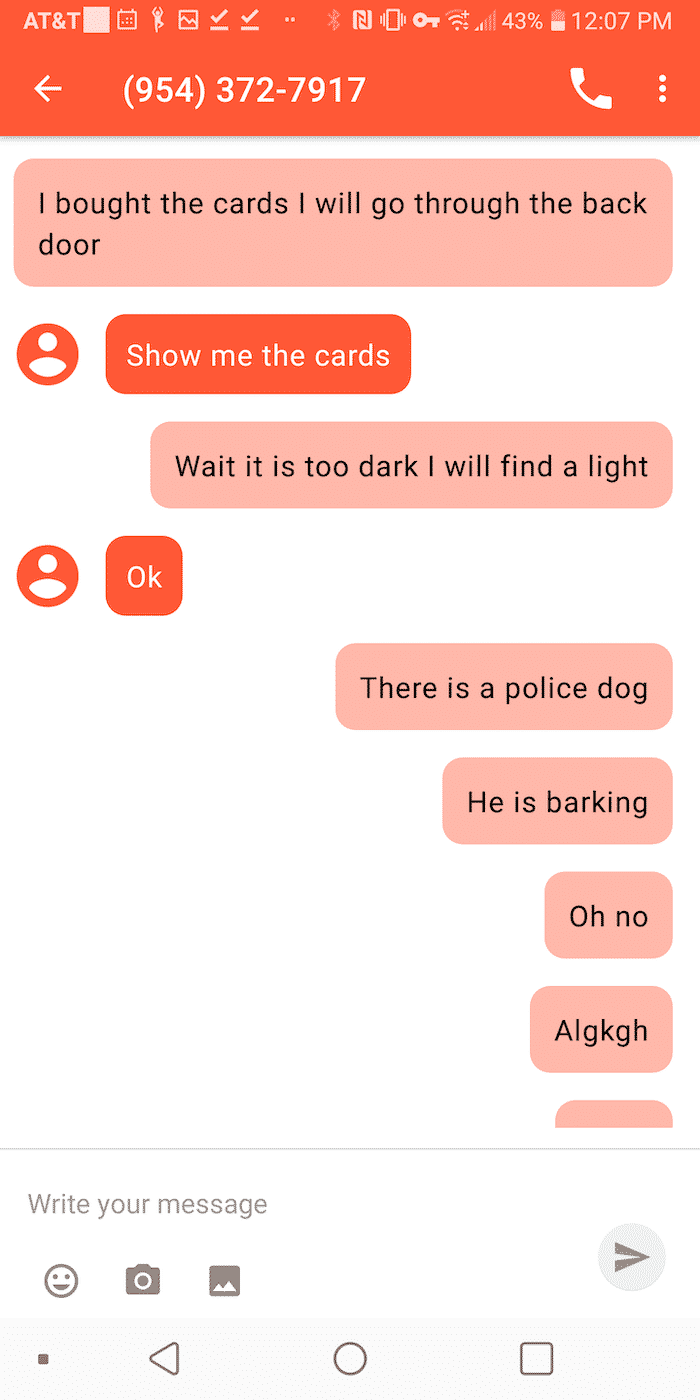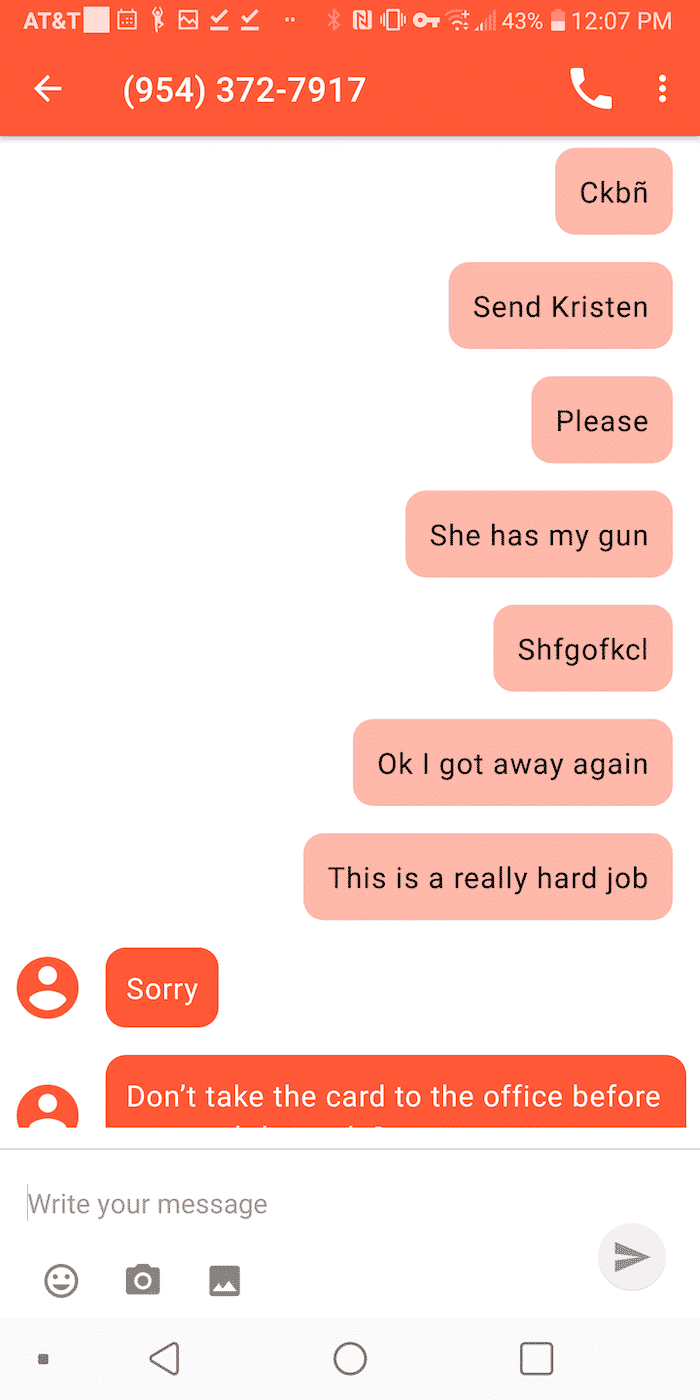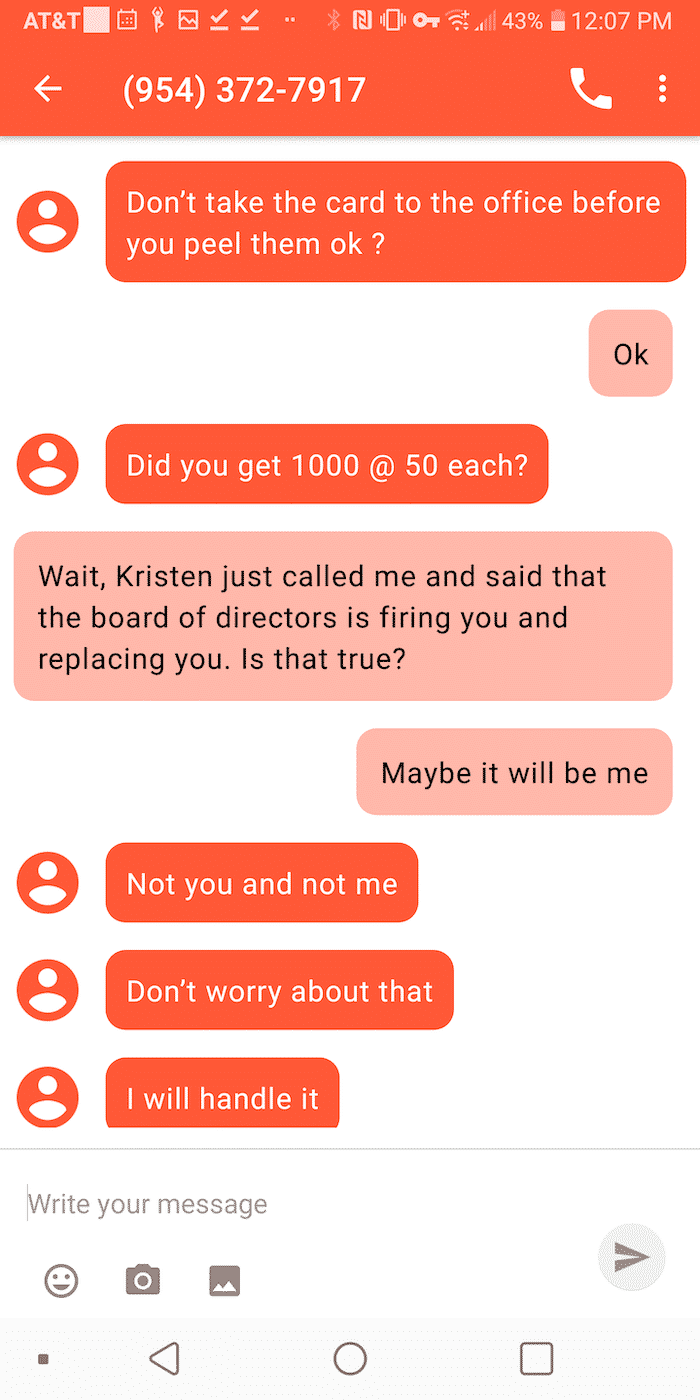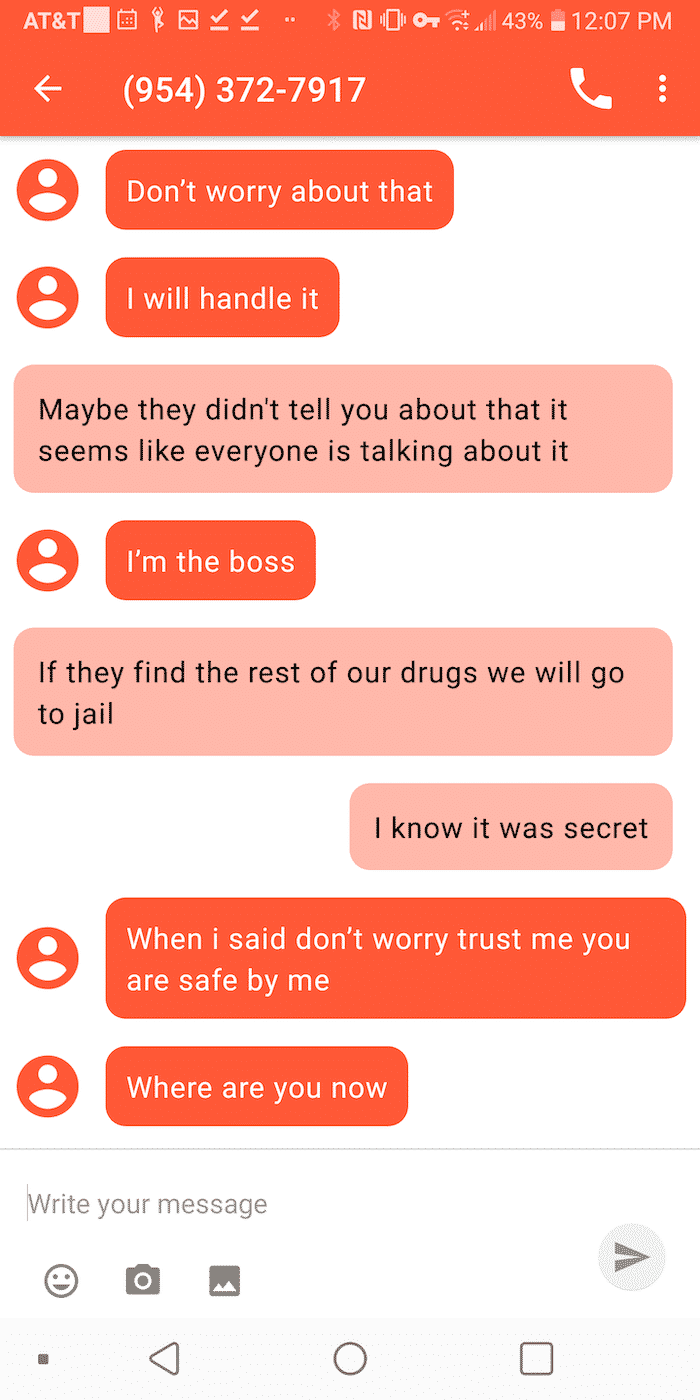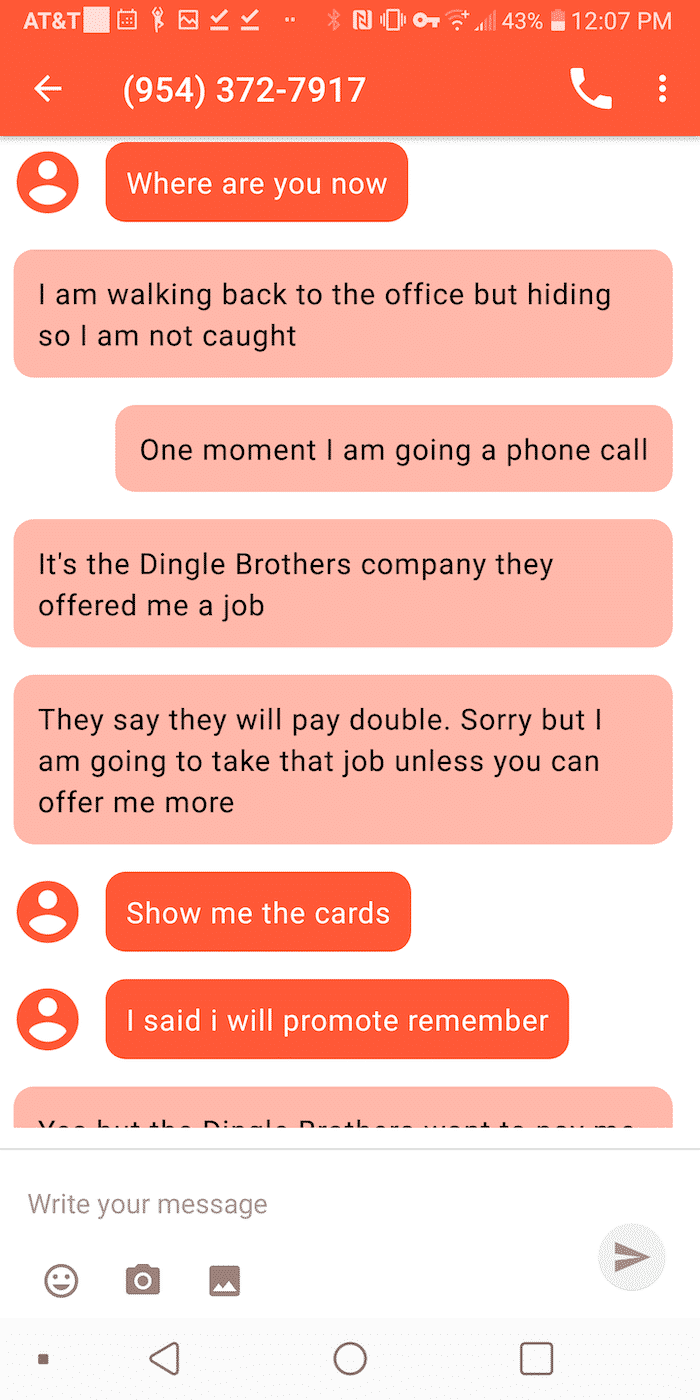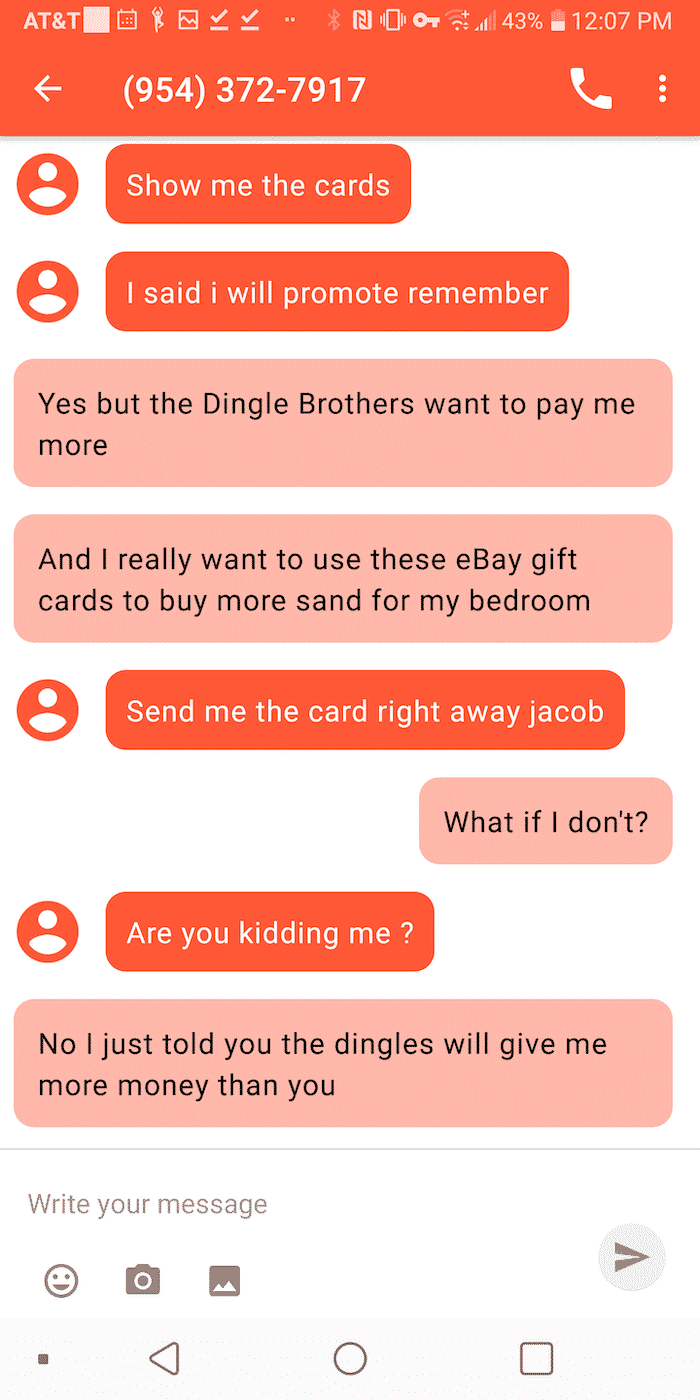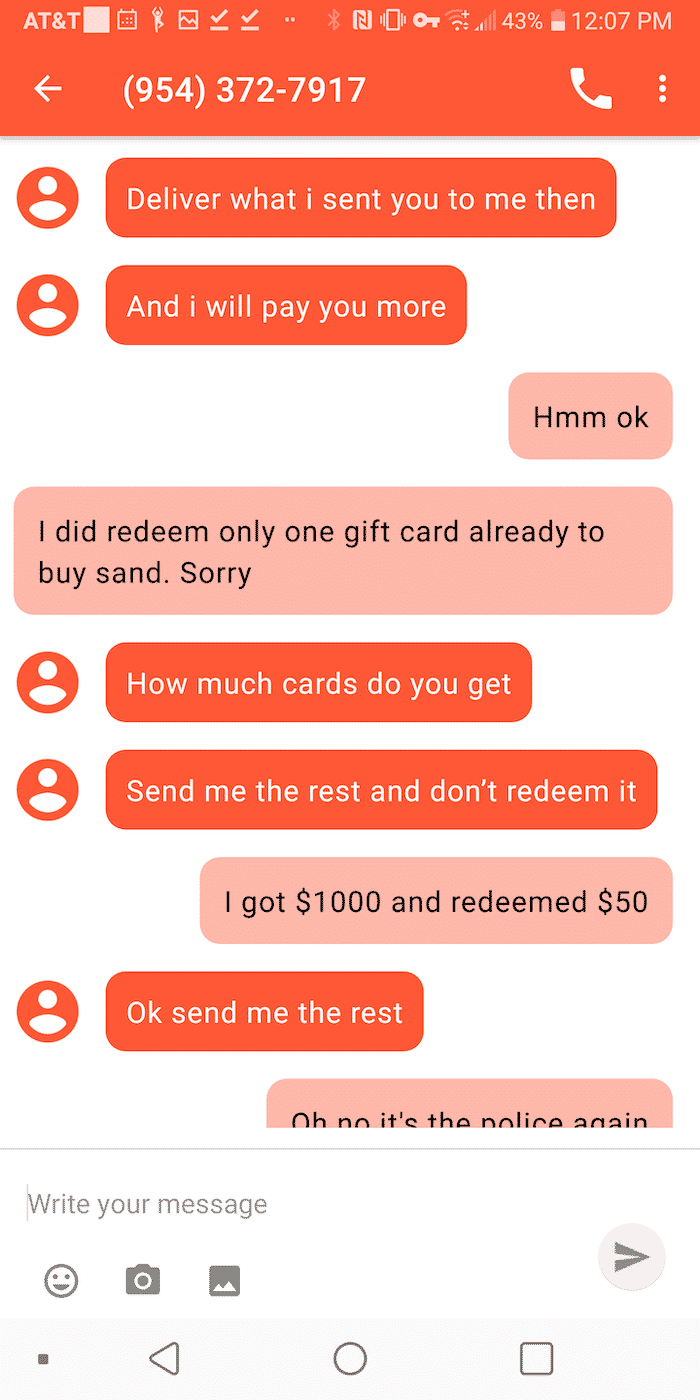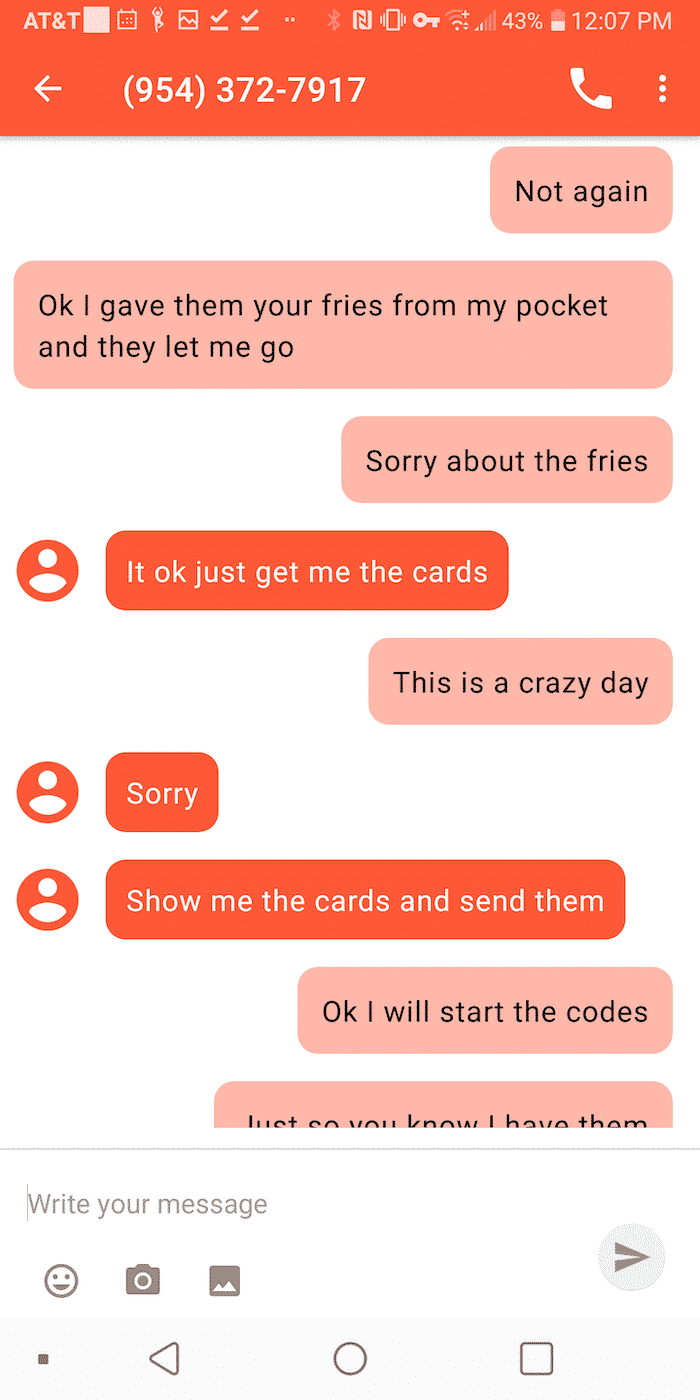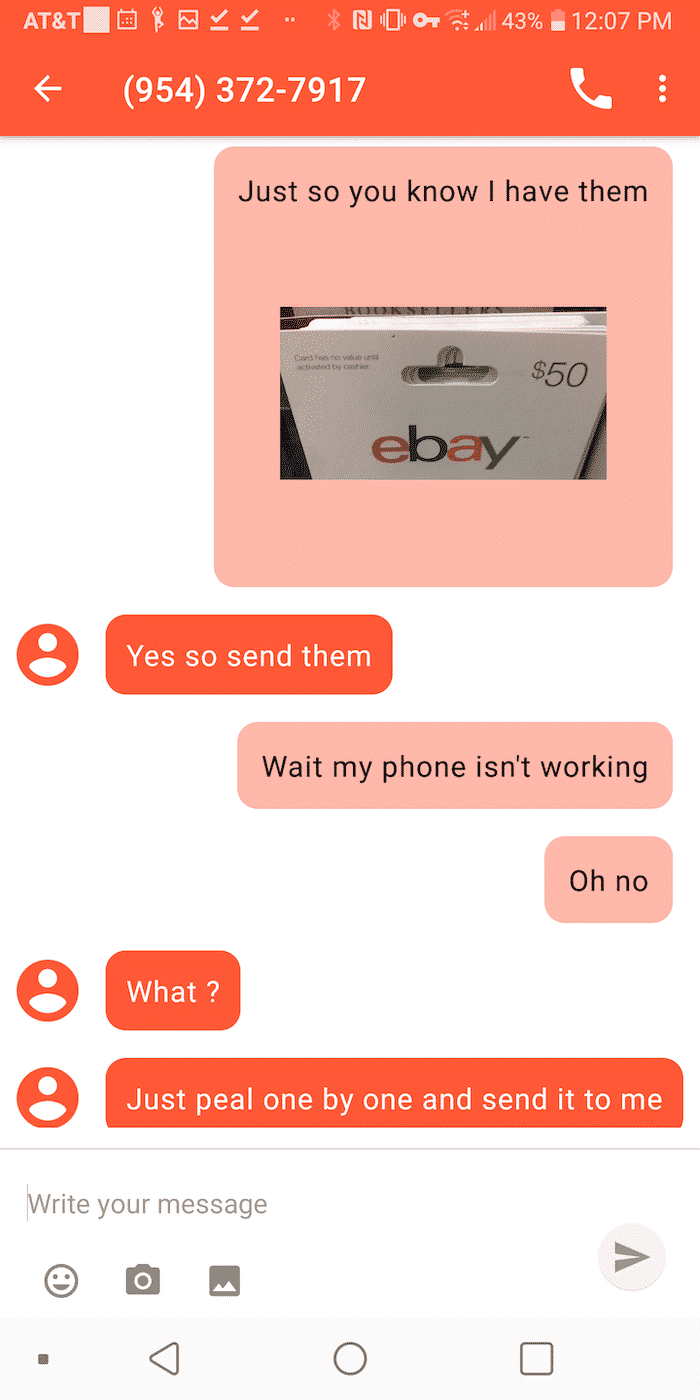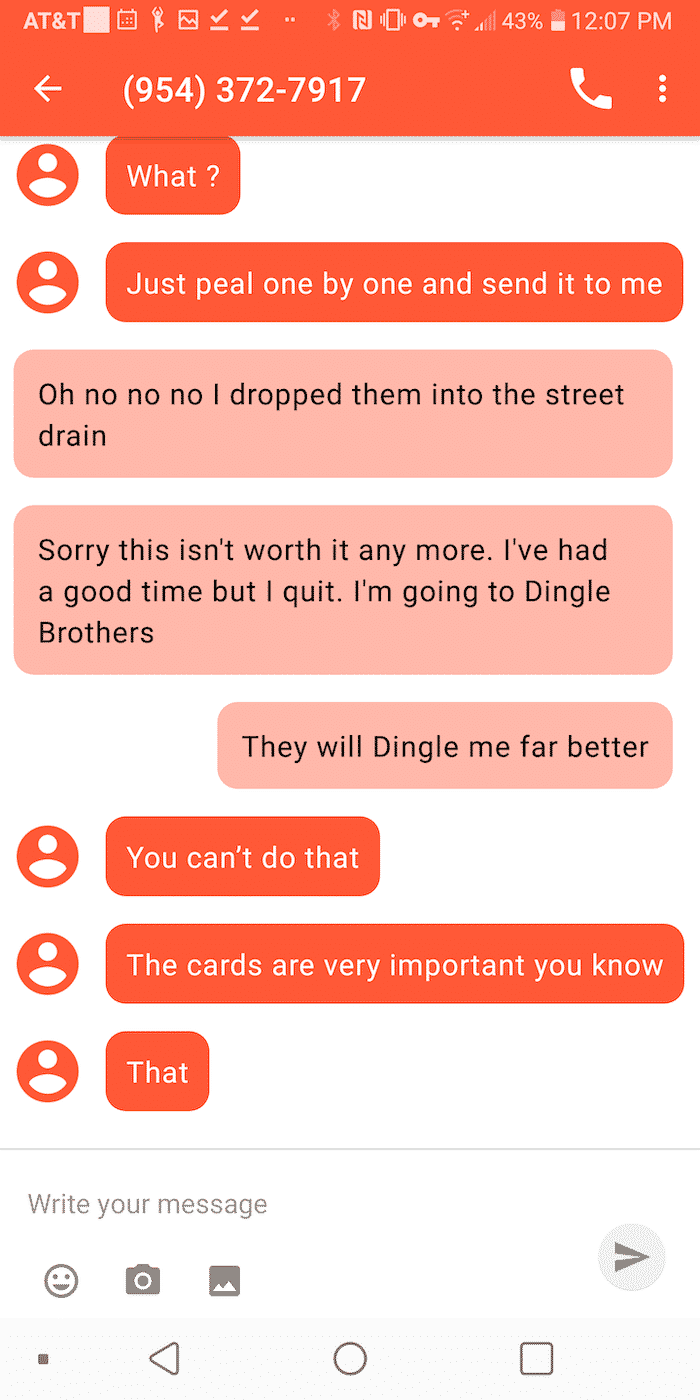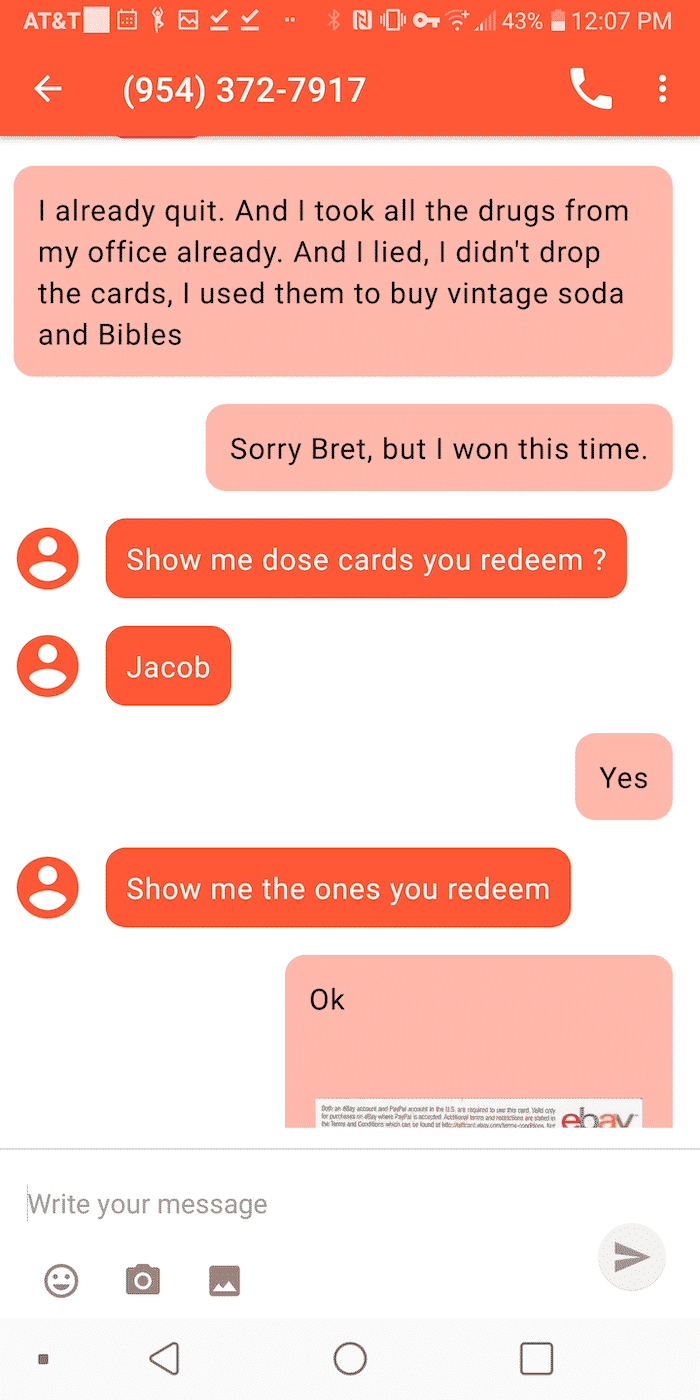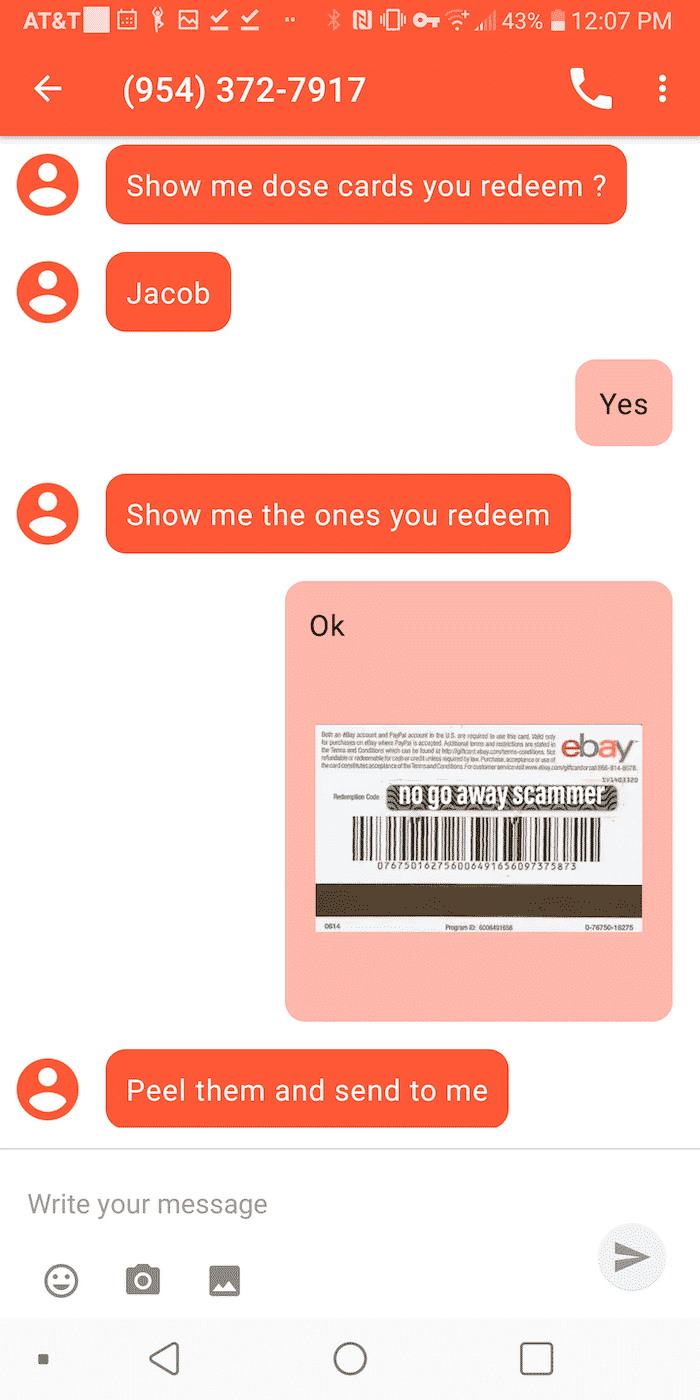 Phew. That scammer was WORKING for their money.
You may or may not also enjoy these high-quality links: