A dedicated CVS employee came forth on TikTok about how she was fired for using her personal phone number to receive customers reward points. Despite being trained to do this, her actions are what led to her untimely termination.
TikTok user shaaanmarie shared how she was still upset about being let go from the popular pharmacy chain CVS six years ago. In the video she explained her passion for the position.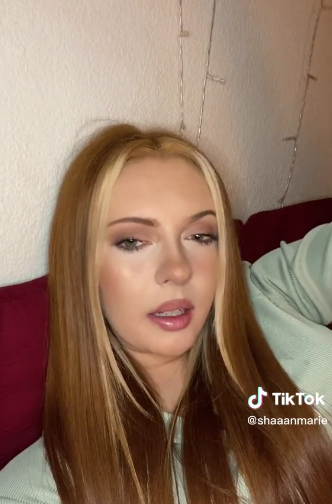 "I made all the 'clearance' signs by hand, unpaid, on my own time," she recalls. "Loved that company. Loved my job."
During her training, she claims she was told that if a customer didn't have a loyalty card, she was permitted to enter her own phone number and accumulate their points—which she happily did.
The viral TikTok explaining her being fired from CVS accumulated more than 600k views:
Over the course of her doing this, Shannon says she made little money in rewards.
"It wasn't a lot. It was maybe, like, 5, 6 bucks once a month or once a quarter." Despite the use of her own phone number, and the lack of rewards, she continued utilizing her position, as she was told that was the appropriate action in that situation.
She even went as far to say, "I was not aware that was not allowed with the company."
One day Shannon was approached by her manager on her actions and everything went south.
The district manager came to her location and questioned Shannon about her practice. She admitted that she did, in fact, enter her own phone number, as that's what she was trained to do. She then explained further that other employees had been entering a different phone number if customers didn't have a loyalty card.
The aftermath resulted in Shannon being told that this was theft, and at its conclusion, Shannon was fired. Later, she alleges that her former employers at CVS sent her a bill for the $36 she allegedly 'stole' from loyalty cards over the course of her employment. Obviously, she refused to pay the bill. Ironically, the location at which she worked still uses her hand-made clearance signs. Shannon captioned her video: "Walgreens stan for life."
"Fuck outta here! You're a billion-dollar company," Shannon concludes.
Commenters showed their support for Shannon and their disdain for multi-billion dollar company, CVS: