An abandoned failed resort has recently become a TikTok sensation, prompting the Missouri town's sheriff to publicly denounce trespassing on its grounds.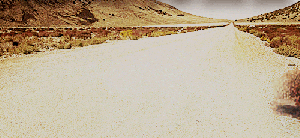 Years ago, there were big plans to bring a $1.6 billion resort to Branson, a town in Missouri's famous Ozark mountain region.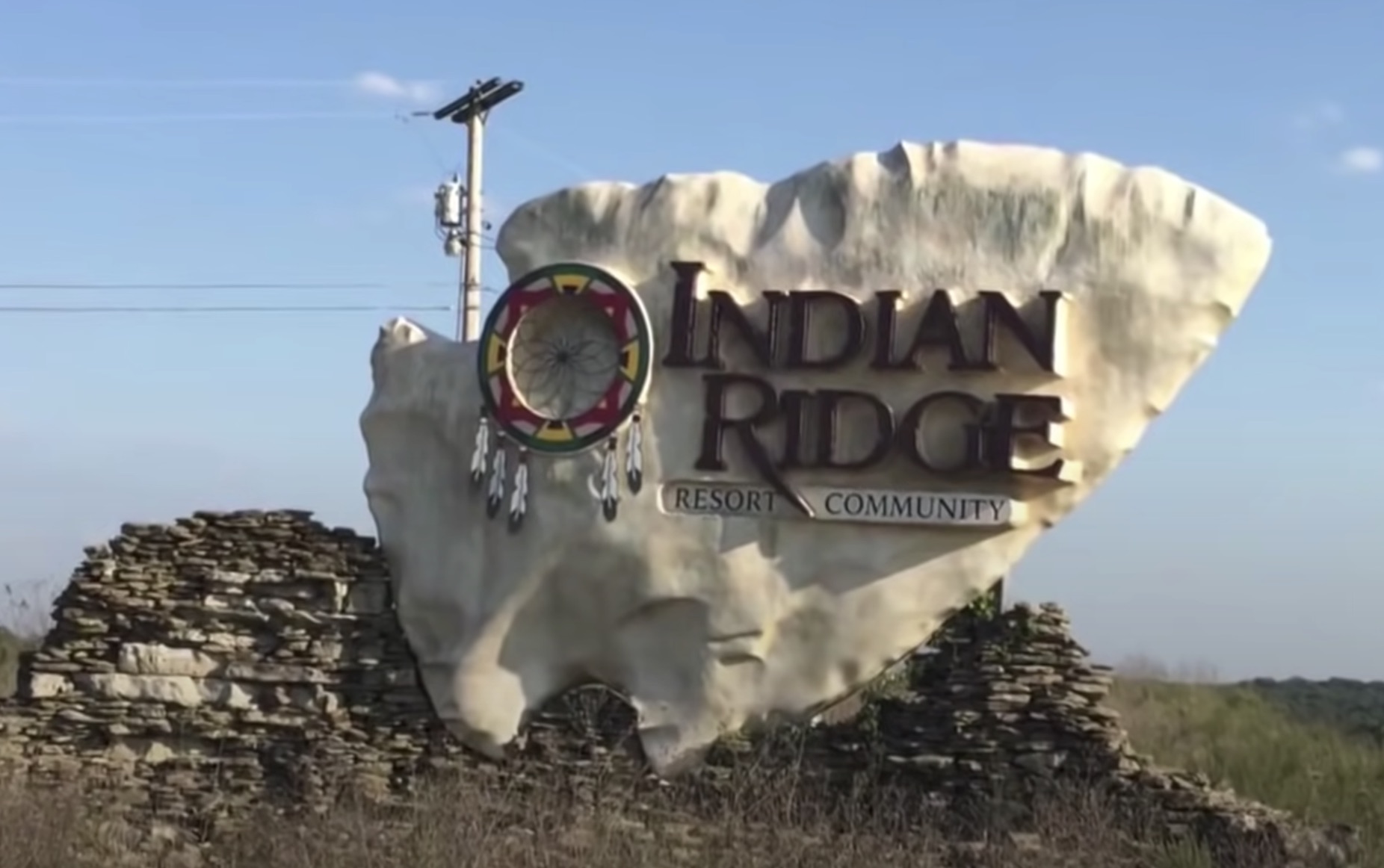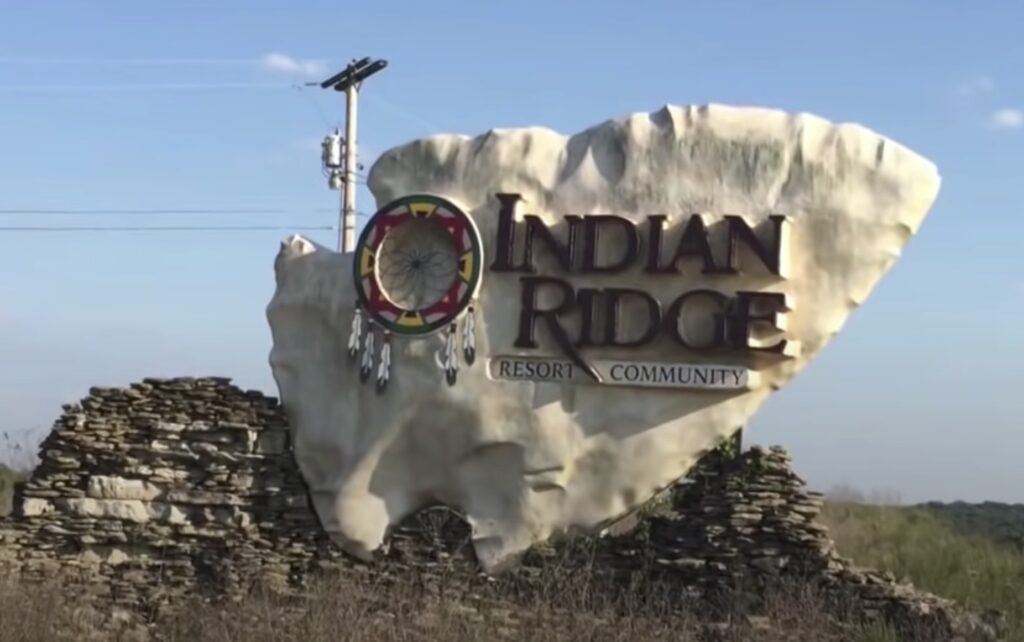 Called Indian Ridge Resort, the project was ambitious, with developers envisioning it having the largest waterpark and golf course in the United States.
The project broke ground in 2006, and we all know what happened two years later: the first of two recessions within 12 years.
The 2008 financial crisis decimated the project. Columbian Bank and Trust was shut down and with the end of the financial institution came the end of the Indian Ridge Resort.
Now people are learning about the abandoned Indian Ridge Resort thanks to TikTok user Carrie, who showed the internet what she sees every time she drives through Branson.
Carrie starts the post off by saying "Have you ever seen a ghost town full of mansions?" while showing an eerie landscape of decaying luxury.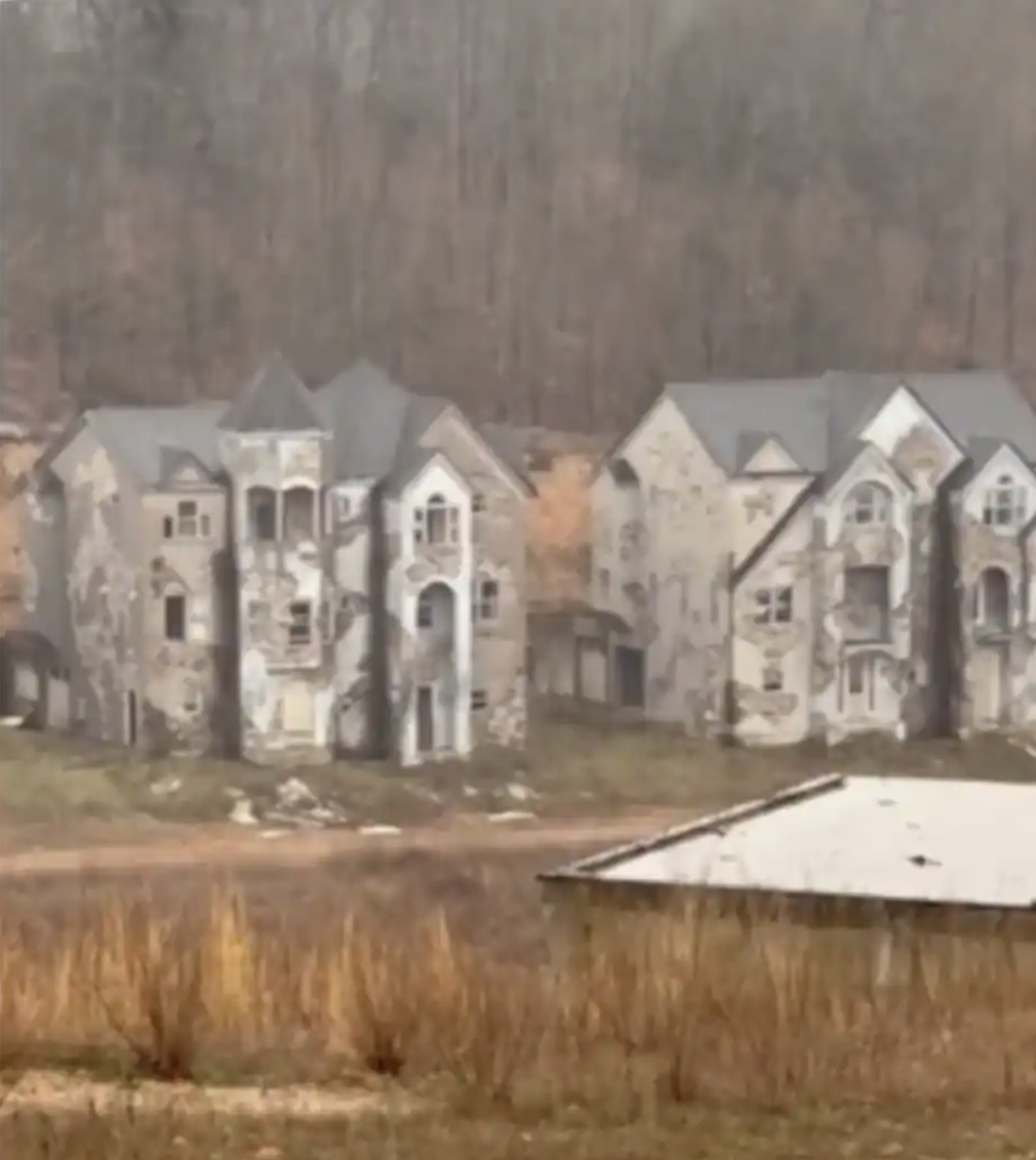 Carrie continues and says that every time she goes to Branson, she drives by the abandoned dwelling places.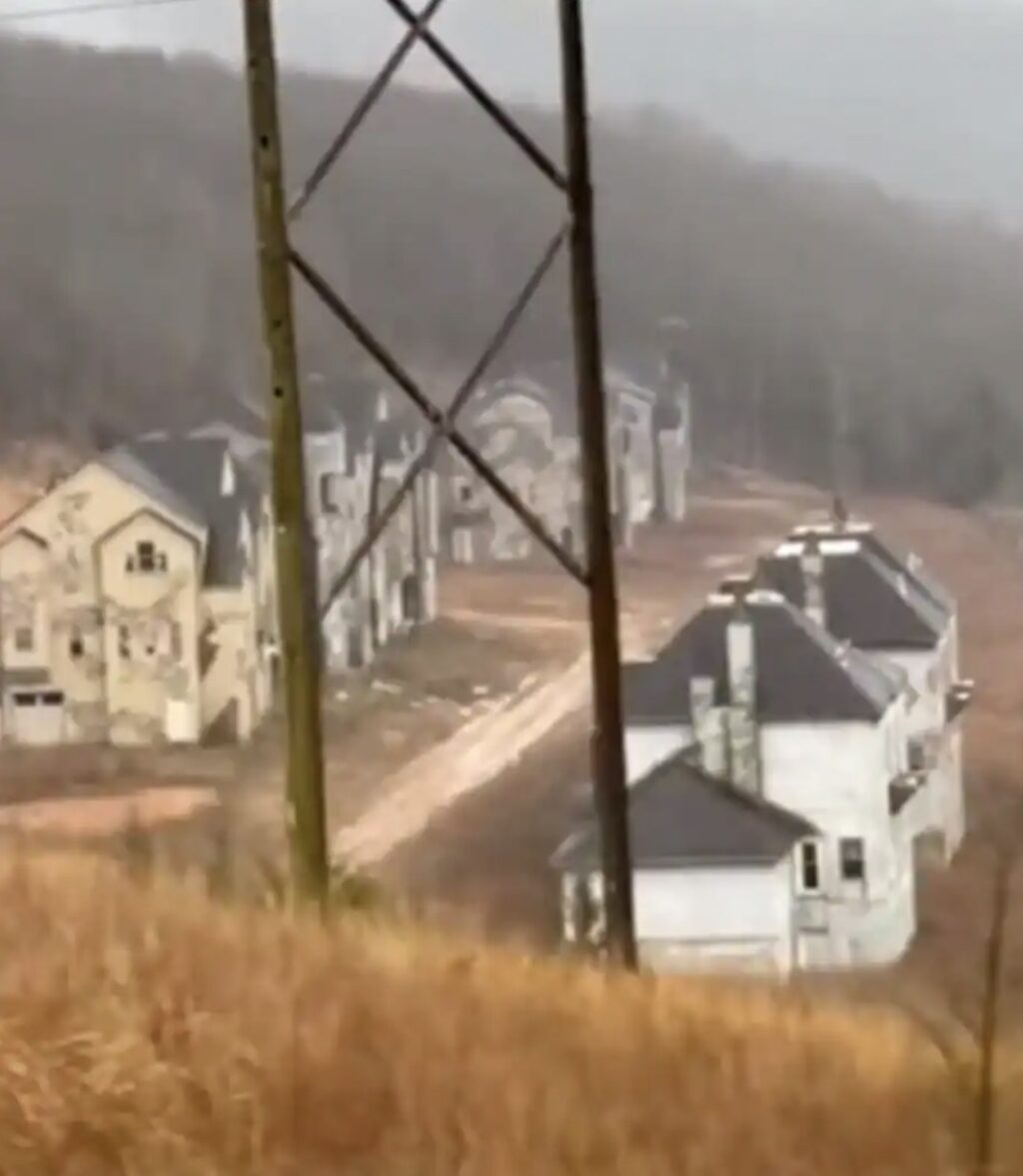 She also details the resort's history, mentioning the financial crisis that led to its demise, and the five people who ended up in federal prison as a result.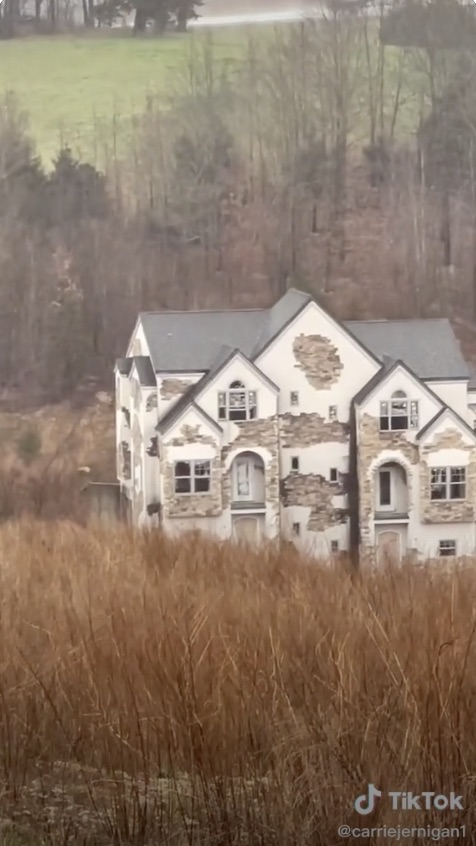 People were taken by the juxtaposition of luxury being reclaimed by nature and the video received 15.3 million views and 2.2 million likes.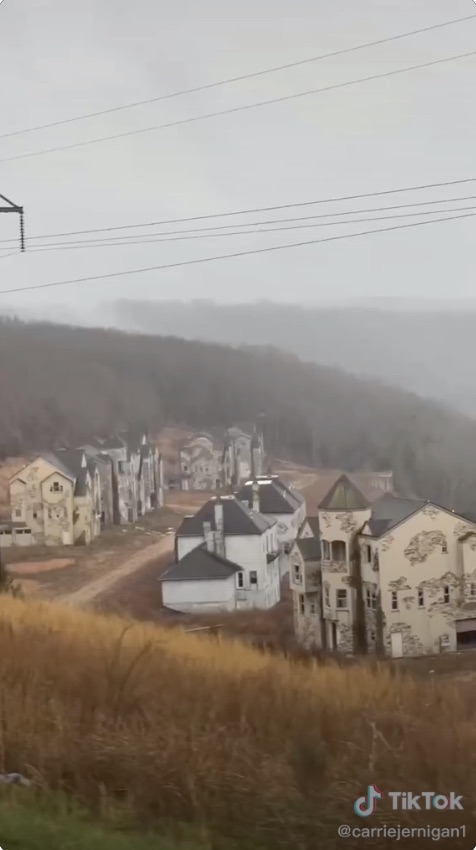 The post went so viral that the town's sheriff had to make clear that the property is 100 percent off-limits to trespassers.
"A recent Tik-Tok video went viral about the Indian Ridge development that went bankrupt. This has caused this location off of 76 Highway to become a tourist attraction," Sheriff Doug Rader wrote on Facebook. "THIS IS PRIVATE PROPERTY AND YOU CAN BE CITED FOR TRESPASSING!"
Yeah, the video went so viral that the town started receiving visitors.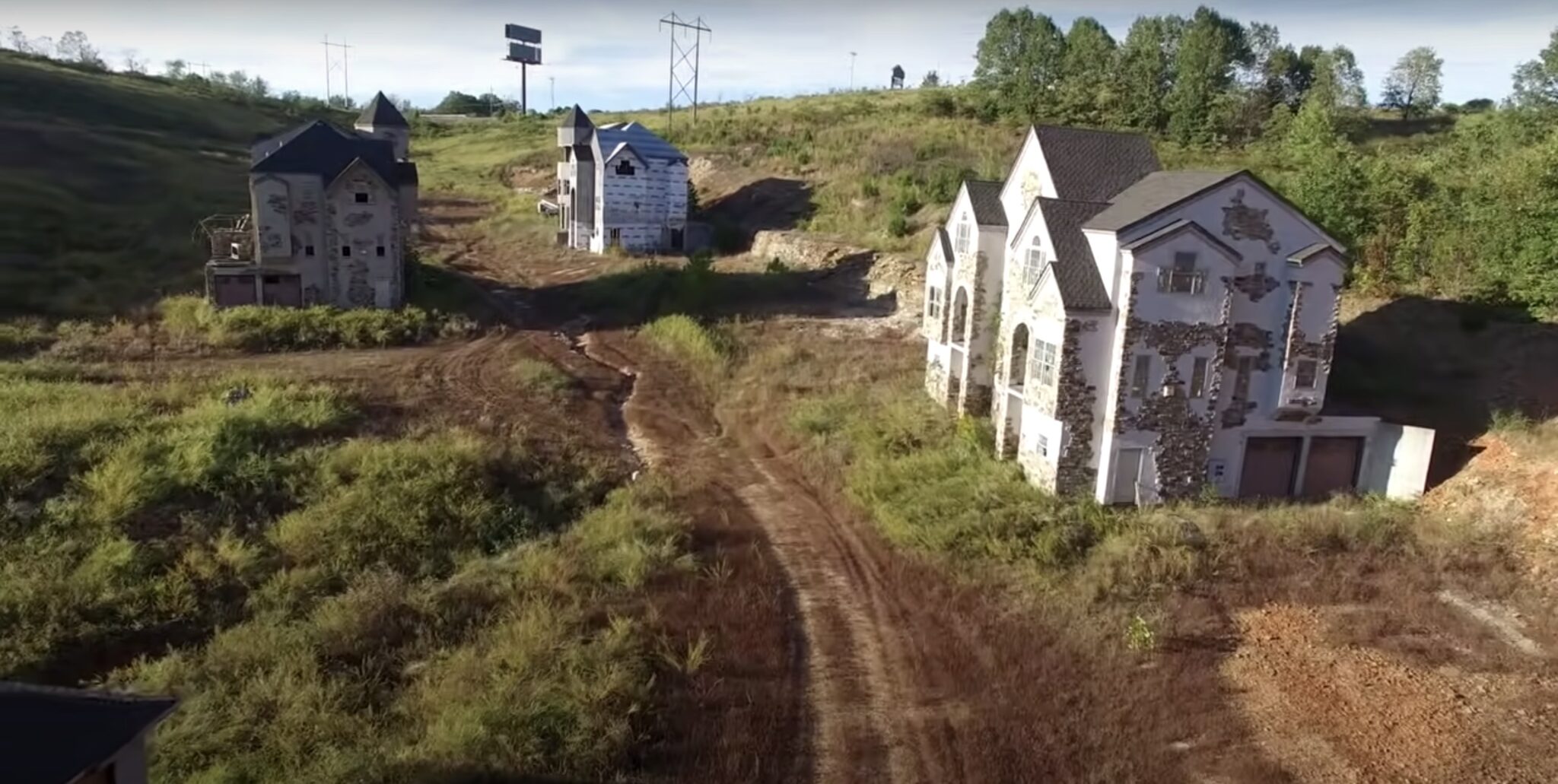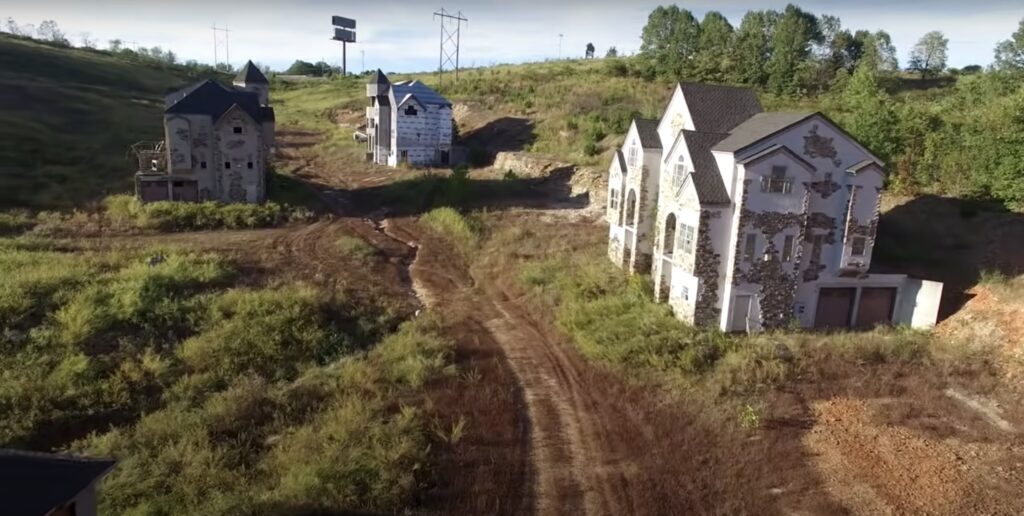 Sheriff Rader continued:
"Our deputies are very busy handling calls for service and really do not want to write people tickets for trespassing. Please do not enter the property. Please do not trespass on the property," Rader asked. "It has been a constant flow of people walking down in the development all weekend. Please go visit our many other tourist attractions in Stone County including Table Rock lake!"
You heard the man! Get off his lawn and go somewhere else in Missouri!!
Watch some cool drone footage of the ghost town here: