This Amazon driver got stuck in a septic tank in what has to be the worst delivery ever.
The video from TikTok user Charles (@dovahkiin0103) describes what happened: he was making a delivery to a customer's house, walked by a hole, and the ground fell from under him. (Scroll to the end to watch all three videos.)
Charles fell into a septic tank that was about six feet deep. He tried climbing out using some roots, but the dirt was too loose.
As Charles recorded himself and looked around, he said: "I just called dispatch — hopefully they're gonna get the cops or the fire department here … the walls are kinda caving in on me. It's a little bit scary."
In a followup video he said that the fire department was on its way. He added that he was standing in knee-deep "sludge" as well as urine and feces.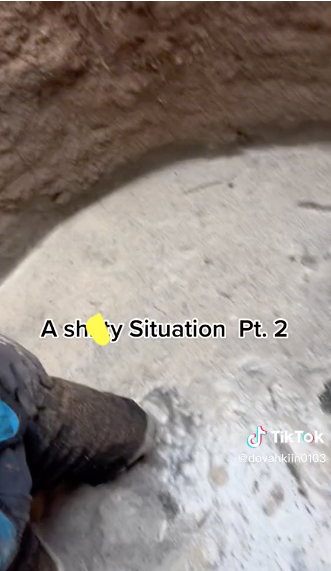 "I really do not want to die in someone's … whatever you call these things," Charles said. "Hopefully they don't make me finish my route, I still got 100 stops left. But you never know."
And in a final update, we got the conclusion to the Amazon driver septic tank saga. Emergency crews responded — including a helicopter — and rescued him from the pit.
"Ended up dropping a ladder down there and getting me out," he said. "The fire chief told me that that was a dangerous situation I was in. I probably didn't realize how dangerous it was, because when he got there, he said, 'Don't move.'"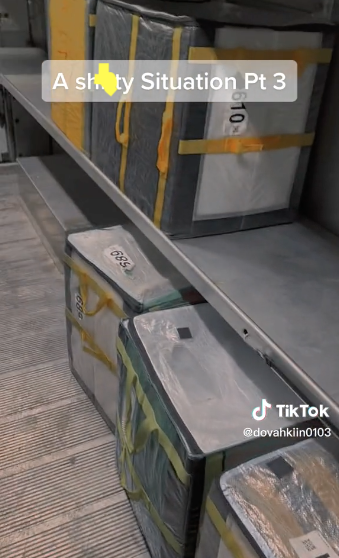 Charles went home, took a shower, and then finished his route. Luckily, a kind co-worker took some of his remaining packages.
"I'm gonna finish my route," he said. "So be safe out there, watch out for sinkholes, watch out for septic tanks."
The saga went viral, with the three videos combined drawing more than 11 million views.
Commenters were riveted by the ordeal.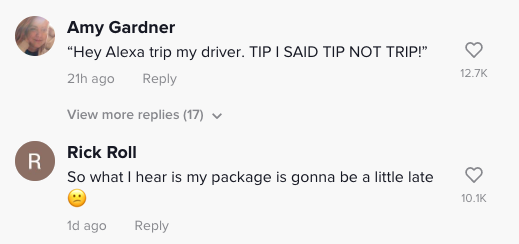 Happily, it looks like everything ended up OK and nobody was injured (although some Amazon packages were definitely late).
Here are all the videos of the Amazon driver stuck in a septic tank.