Everything is more expensive these days, thanks to inflation — and McDonald's prices are no different.
It might be worse than you think. TikToker Topher (@topherolive) posted a crazy high bill he got for his meal. (Scroll to the end for the full video.)
His meal was a deluxe double Quarter Pounder with bacon, large fries, and a drink. And the total was pretty expensive, especially for McDonald's — more than $16.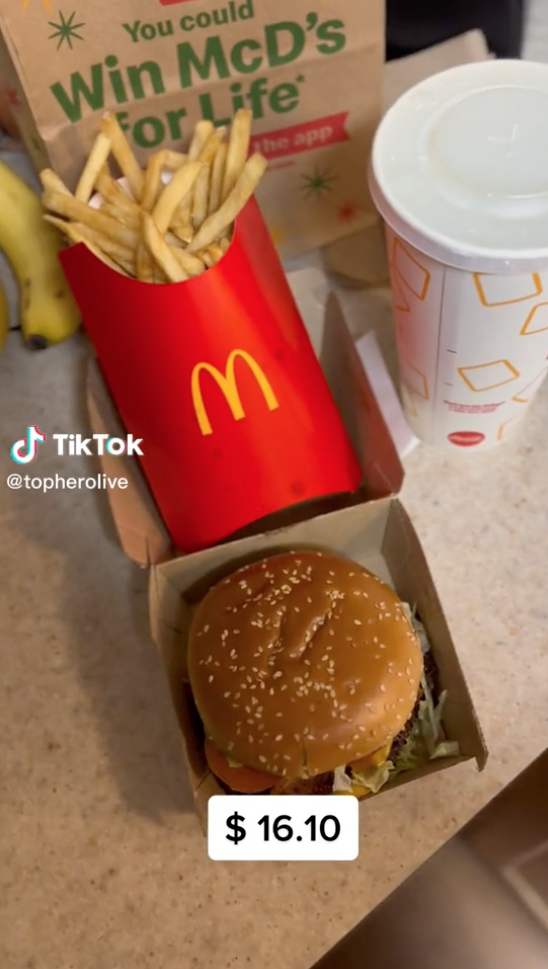 "I get there's a labor shortage. I get there's wage increases and a number of other things, but $16?" asks Topher.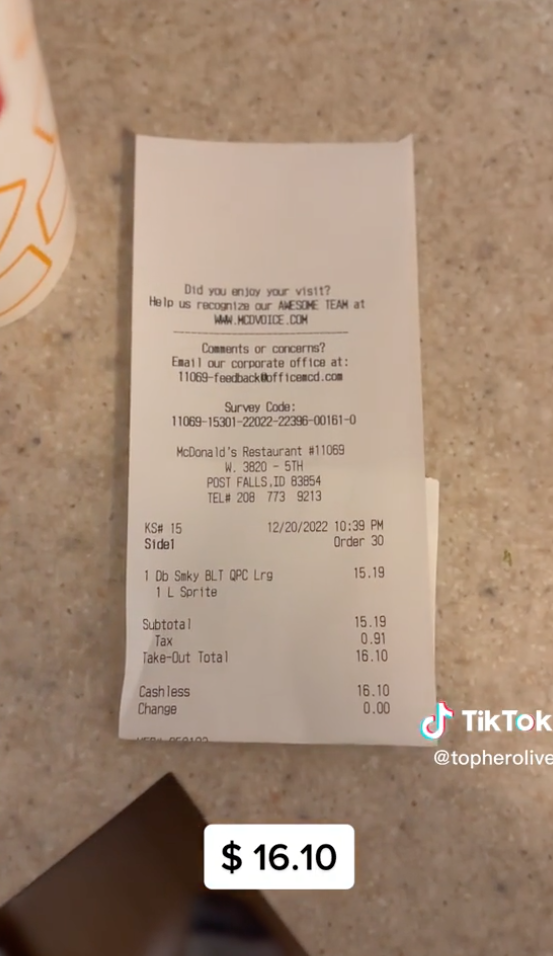 "It's just crazy," he said.
The video went viral with more than 270,000 views. Now, granted, he bought one of the most expensive burgers on the menu. But also, come on, McDonald's. We know there's inflation, but these prices are insane.
Fast food prices at the biggest chains, including McDonald's, increased nearly 13 percent this year. Wendy's was even more expensive in 2022, with prices rising 35 percent.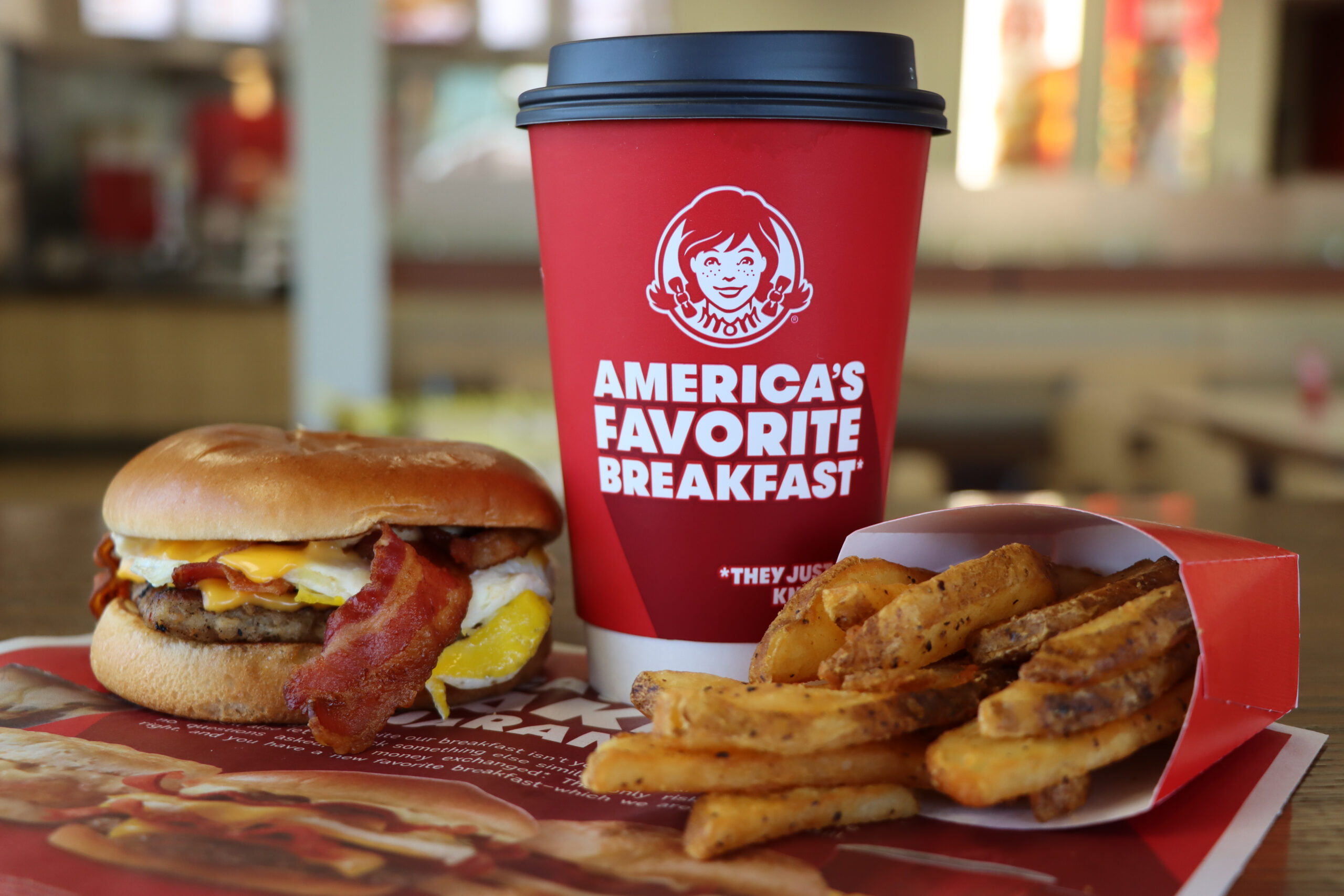 Commenters agreed with Topher that McDonald's prices have gotten expensive. Some shared their own tales.



There's a reason why prices have gone up. Earlier this year, McDonald's said it raised prices to keep up with commodities like beef, as well as higher packaging and labor costs.
As for inflation, it slowed to 7.1 percent over the last 12 months in the U.S. But prices are still really high. Hopefully they'll start to stabilize soon.
Here's the video. Has inflation made prices more expensive at your McDonald's?
h/t: Daily Dot