There is one thing every chef has in common: creativity. Think about it. Out of thin air they pull together amazing flavor combinations using very little.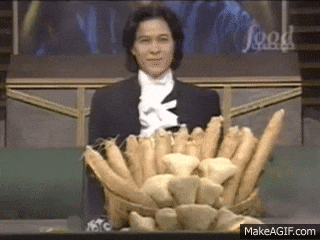 Why do you think cooking shows like Top Chef and Hell's Kitchen are so popular? Because it is absolutely WILD to watch chefs come up with something that is not only edible, but delicious, all while Alton Brown is making them cook on a treadmill or whatever TV gimmick it is that day.
One particular chef who is making meals with limited resources is Jango Randles, a chef from the United Kingdom who is currently quarantining in Canada.
The reason? A shiny new job in British Columbia. But, thanks to COVID-19, Randles has to quarantine before diving into the new gig.
So, he got a little pre-first-day practice with some hotel room appliances.
Using only the utensils he brought with him and the hotel appliances, Randles created "Isolation Kitchen."
Since his first video, the quarantined chef has gained thousands of followers and received nearly five million likes on his videos. The first video alone has 5.5 million views and nearly half a million likes. And you know what? It looks like a great meal.
Randles starts off by showing TikTok users the ingredients he picked up. '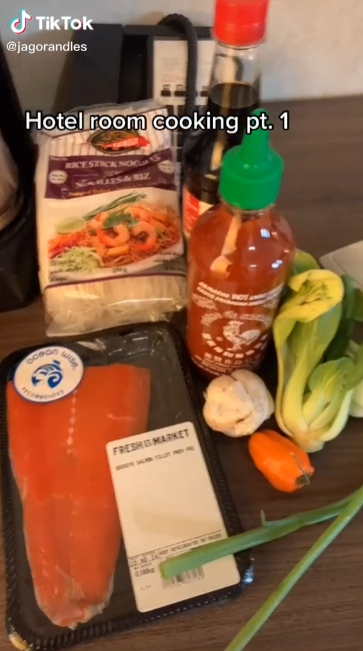 He then pans to a clothes iron, a key element in the evening's meal he uses to cook both the fish and an egg for the egg noodles.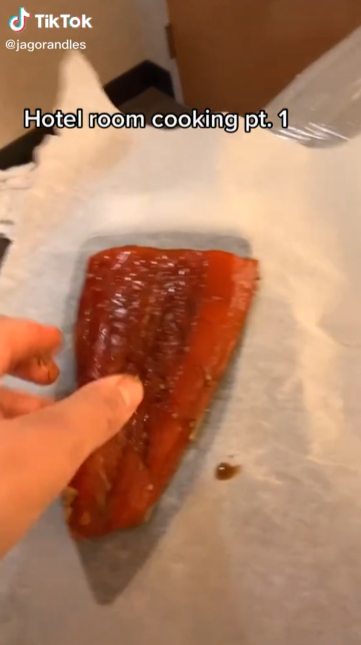 As we said, VERY important.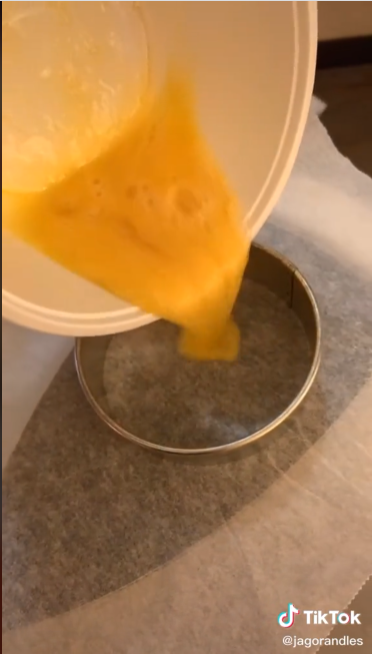 The second appliance featured in the cooking video is the coffee maker, which is used to steam some vegetables.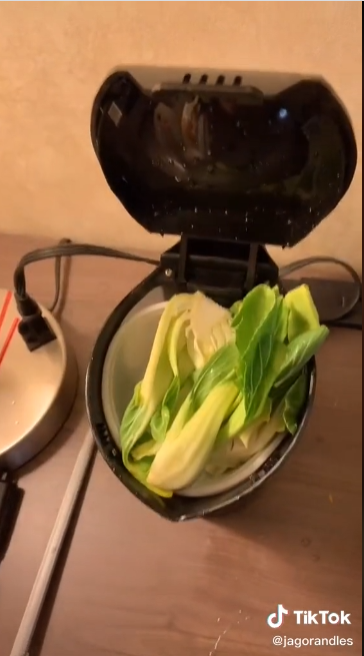 Like we said, chefs are creative geniuses.
Finally, we get a look at how it all comes together. And tbh, it's lookin' pret-ty good.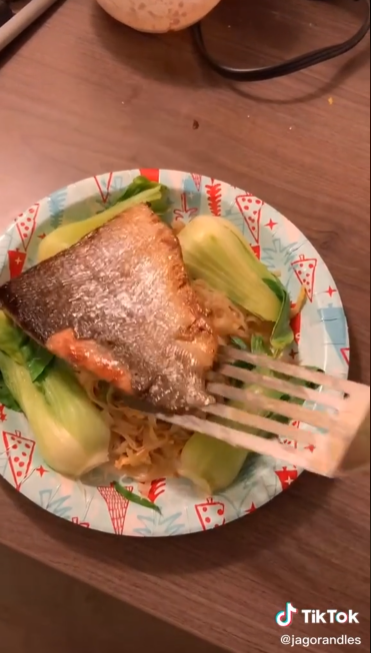 Randles has posted 18 videos since Nov. 21, with many hitting the million-view mark.
In his most popular video, he switches things up and cooks the egg using the coffee maker.
Chefs, man. Their creativity is outta this world.
Lead image: screenshot via @jagoscrandles/TikTok
More high-quality links you may or may not enjoy: