Being a server is tough. I've done it. I didn't care for it much. And as a result, would take a lot for me to leave any kind of negative review online for a restaurant.
But some people are more than happy to click on that one, lonely star and let it rip.
Sometimes the ire isn't justified. Like with this one-star review: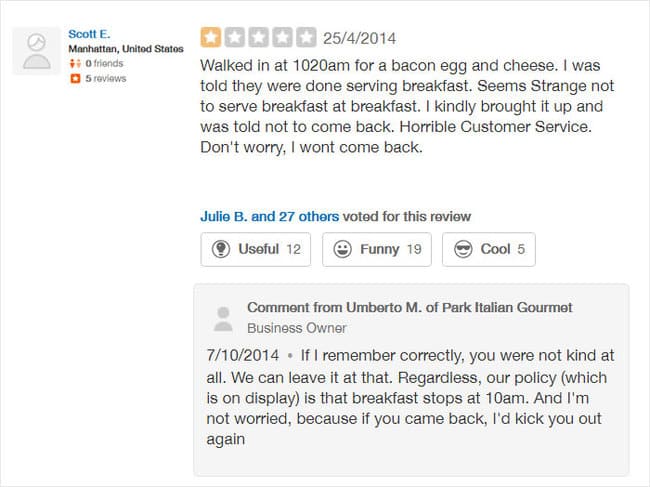 Unfortunately, some restaurants need to be reminded to, you know, wash their silverware—or in the case of one viral TikTok post, pay their staff.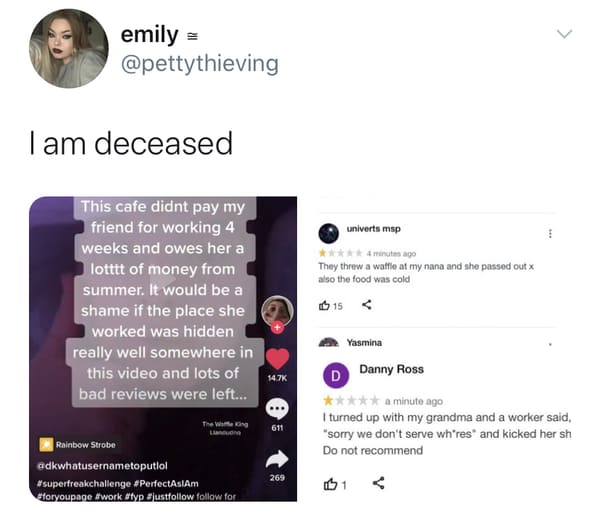 A woman named Emily Milner shared a post on TikTok saying a cafe didn't pay her friend for four weeks of work.
Maybe she had no idea her video would blow up and create an entire army who, enraged about the restaurant not paying her friend, went on a revenge crusade to give the restaurant as many bad ratings as possible—and for the most outrageous (and likely untrue) things.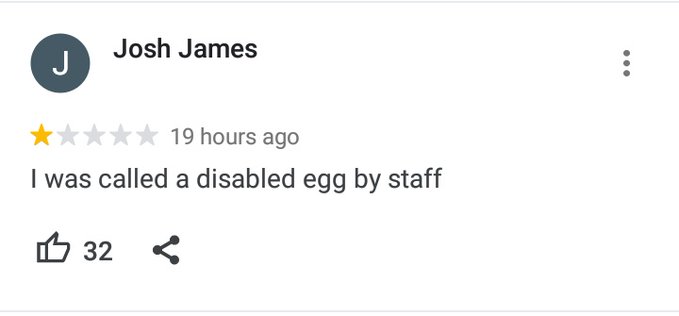 She shared a screenshot of the TikTok on Twitter along with the caption, "I am deceased." The post got over 324k likes and 39k retweets. And you know what? People are extremely creative. Here are some of the over-the-top complaints: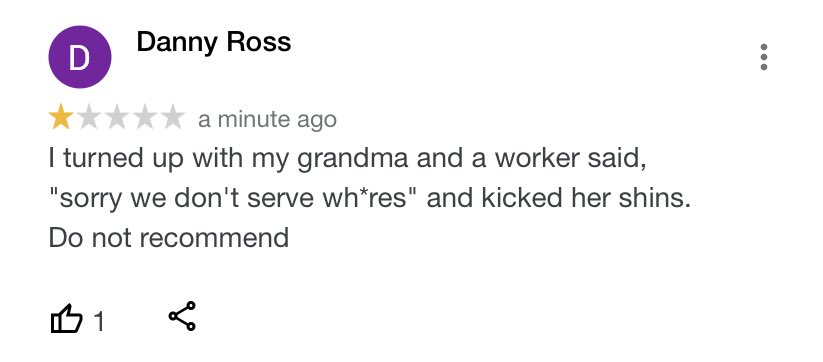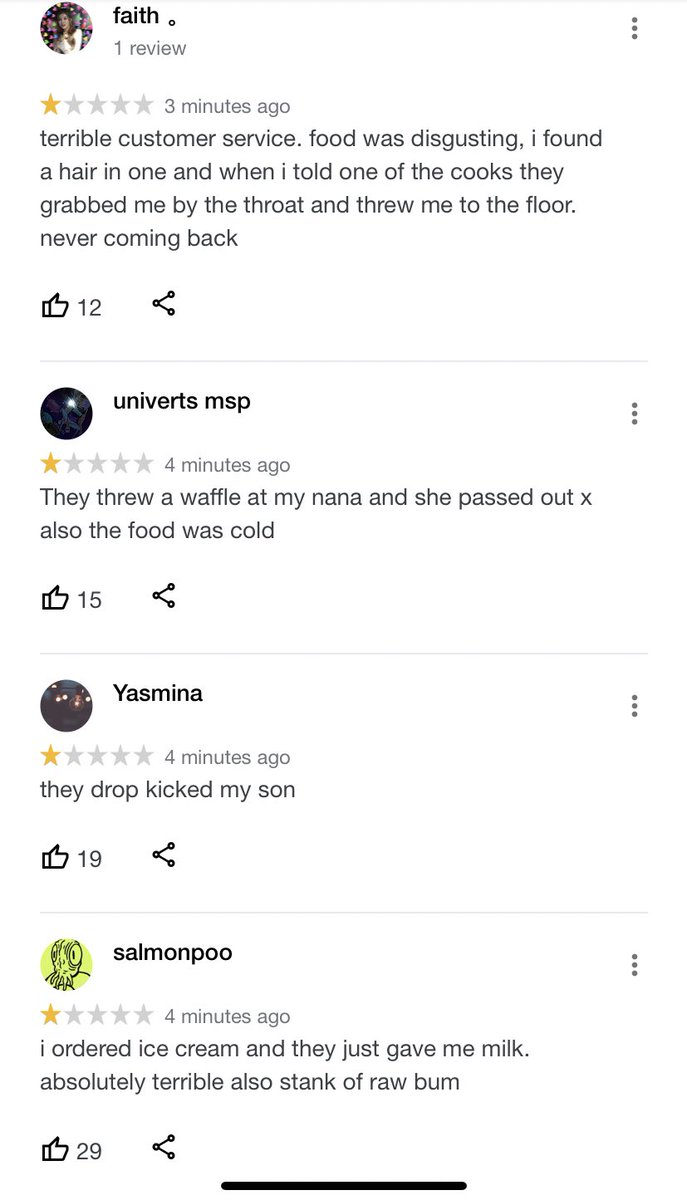 "Informed the staff my daughter had a nut allergy, they then proceeded to throw Nutella at her claiming she was a 'bad nut' then a fake Willy Wonka they had hired came in, kidnapped her, and said he was taking her to his factory. Absolutely disgusted," one of the "reviews" said.
— Rosina (@rosinafrancesx) September 14, 2020
These are taking me tf out pic.twitter.com/qqTqCOhgRg

— goob (@etherealgabi) September 15, 2020

👆 From this post: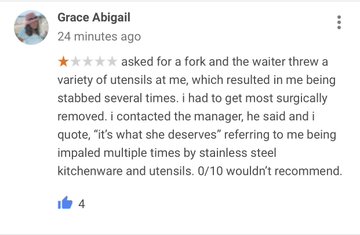 — i'm hope ☁️ (@TheAmityMalum) September 14, 2020
This one really got me 😭 pic.twitter.com/FxTGTvxAVq

— 🐌 Tracy Ferry 🐌 (@tracyannferry) September 14, 2020
My favorite 😂😂🤣🤣 pic.twitter.com/GhSVAiIwLE

— fucking angel (@fuucking_Angel) September 14, 2020
Tripadvisor even had to step in because of all the absurd reviews.

While pile-ons aren't always as funny as they seem, maybe this restaurant will treat their employees better in the future and pay them.
More one-star reviews: