Being tall has some advantages, real or perceived.
For example, women on Tinder apparently make a big deal out of filtering for men over 6'0…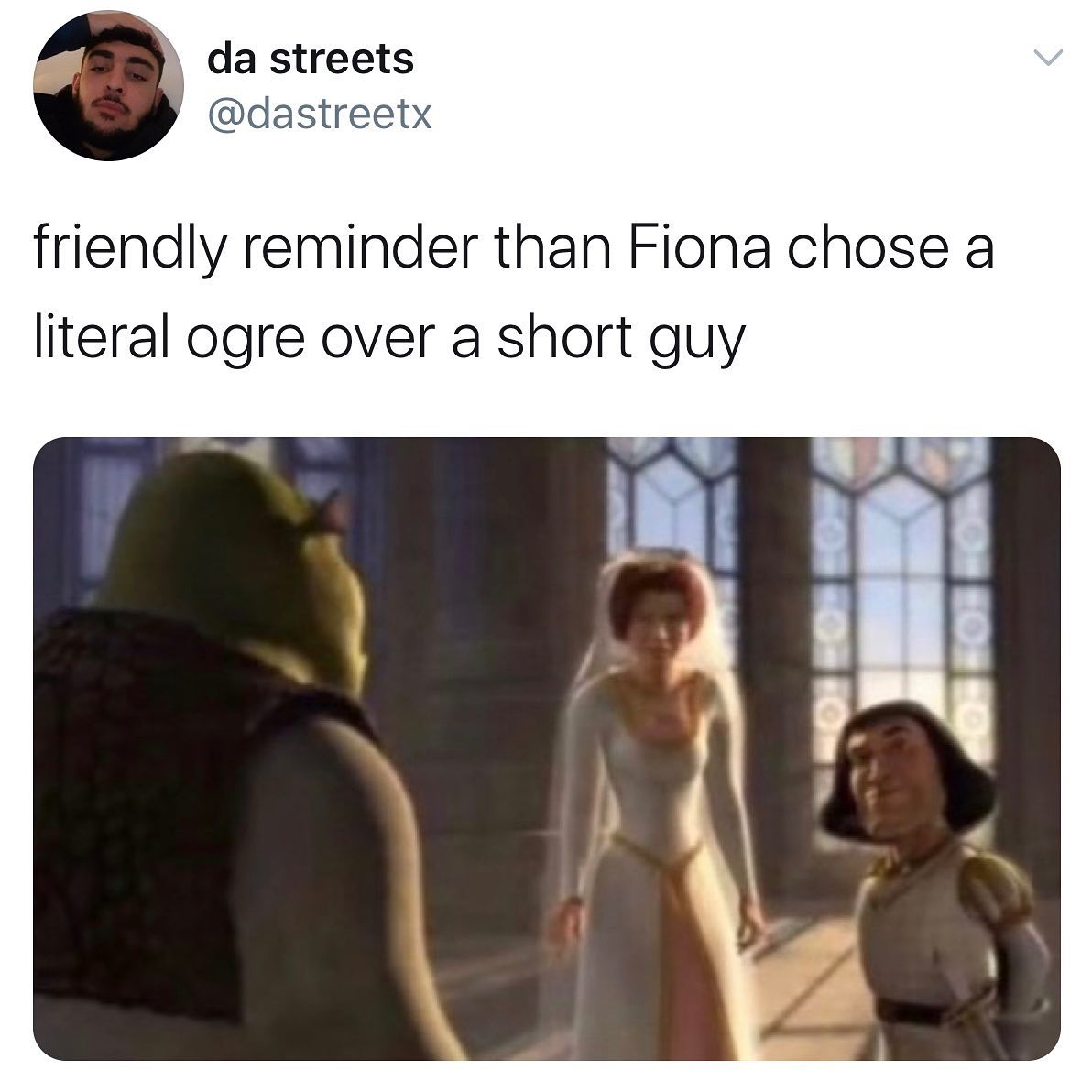 But being tall has a few disadvantages as well, not the least of which is most things aren't exactly sized for you…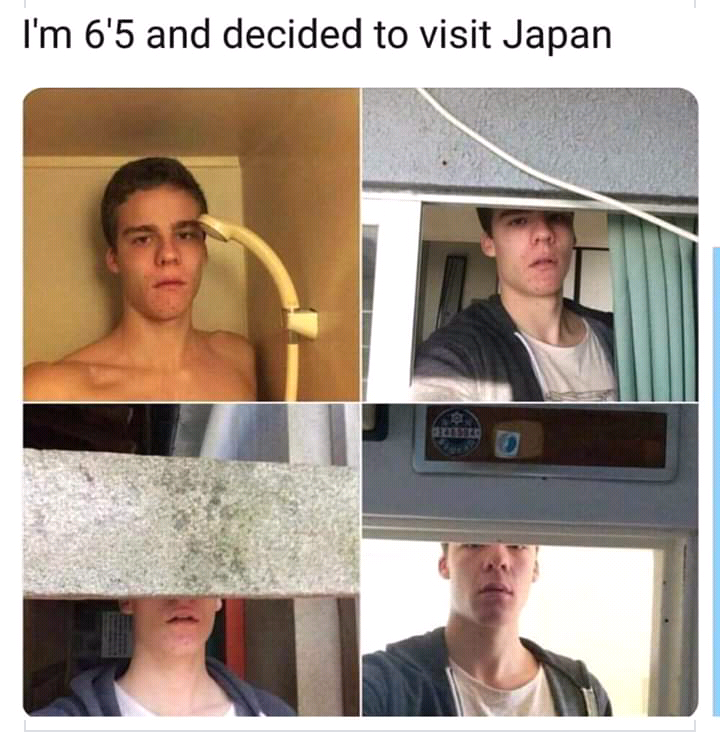 Influencer Beau Brown can relate to both I'm guessing.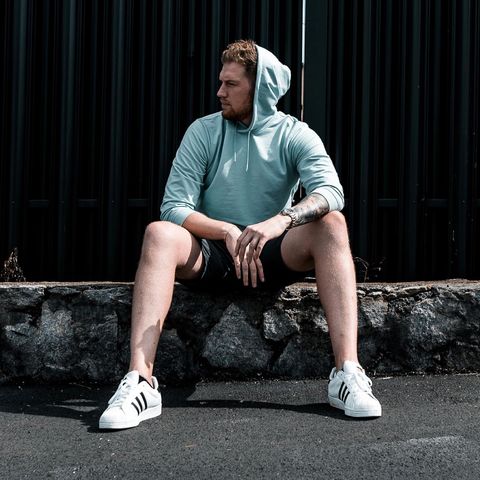 A quick glance at Beau Brown's selfies on Instagram shows a handsome man living his best life. However, as you keep scrolling, you'll soon realize that he is no average Joe. Brown is a cinematographer living in Atlanta, Georgia, and he stands at over seven feet tall.
The cinematographer has a huge following on TikTok, and has been using his videos to show what it's really like being 7'1″.
POV videos are nothing new on the video-sharing platform but Brown has taken things to a new level, literally. And considering most humans are under six feet tall, following Brown around is definitely an interesting experience.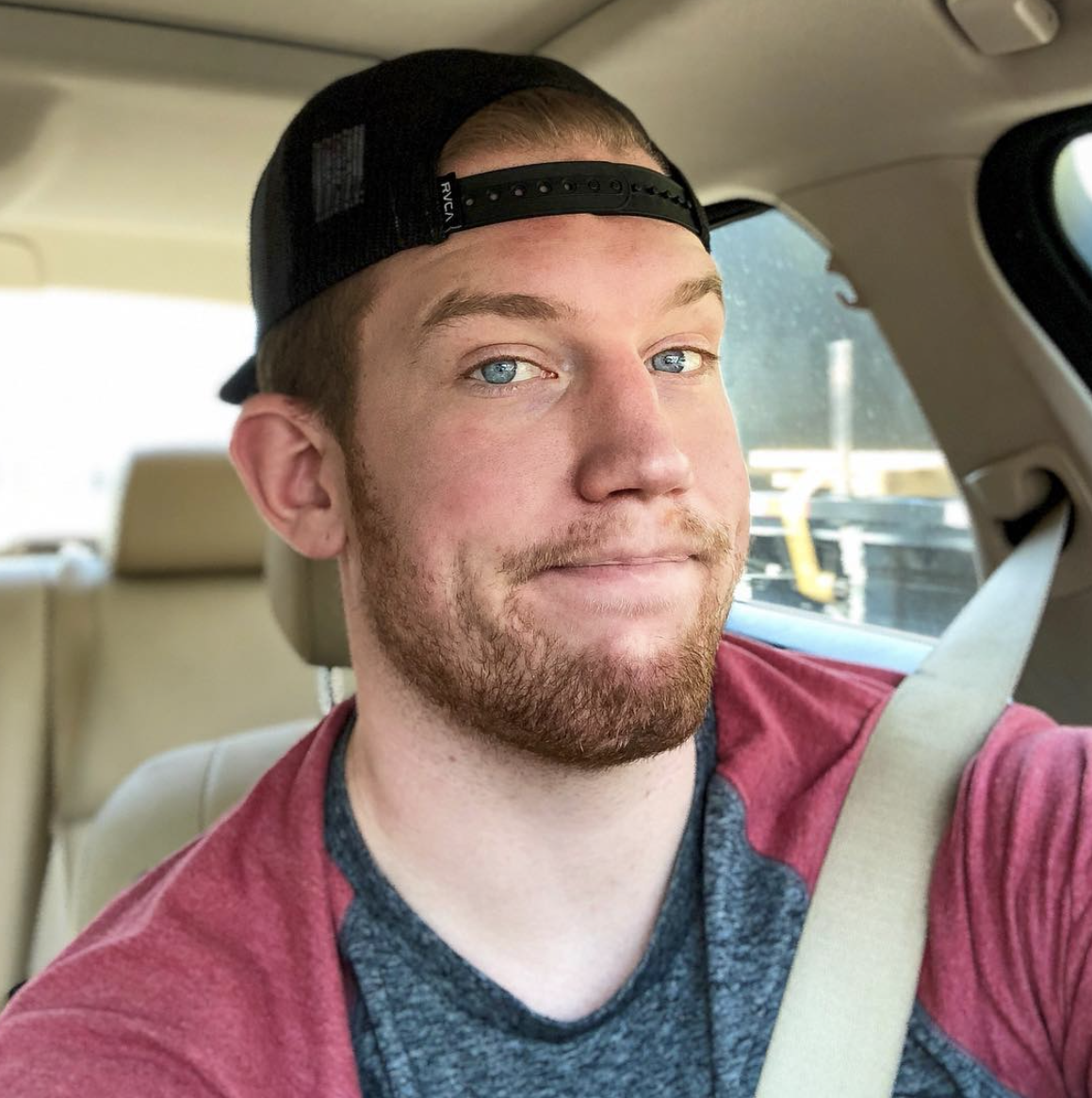 In one video, Brown shows off his setup, which includes wearing a hat with a GoPro-type camera strapped to his head.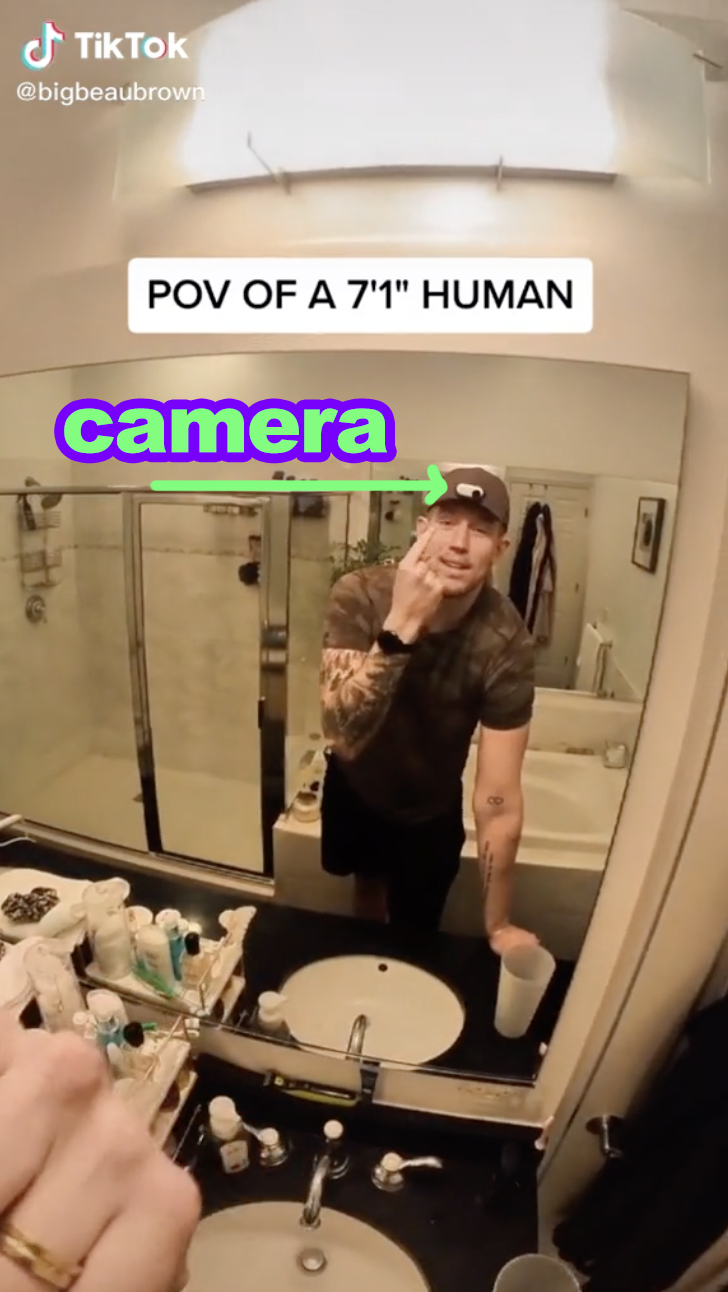 In other videos, he walks around recording himself doing day-to-day things as a 7'1″ man.
Like here, Brown shows what it's like standing in a typical bathroom. He starts off standing in front of a mirror, then moves to the shower behind him.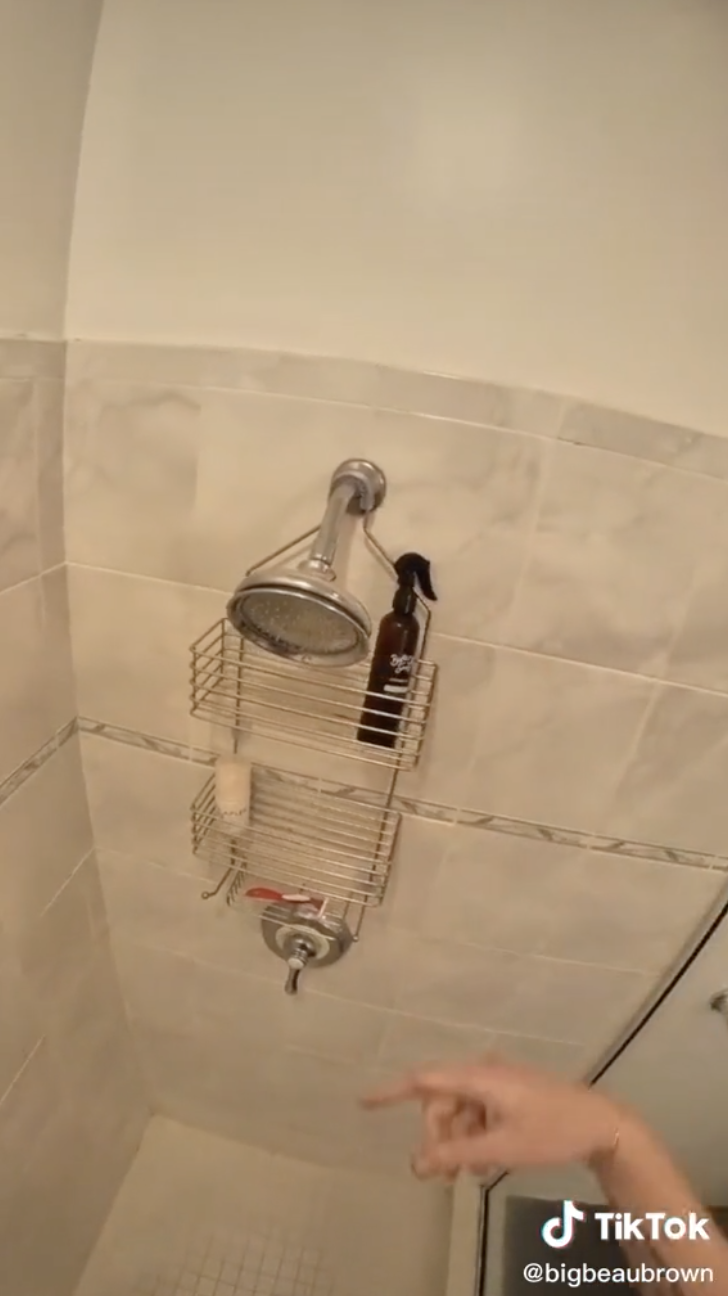 He later takes viewers to an even smaller shower, where his head is not only touching the ceiling, but actually lifting up a ceiling tile.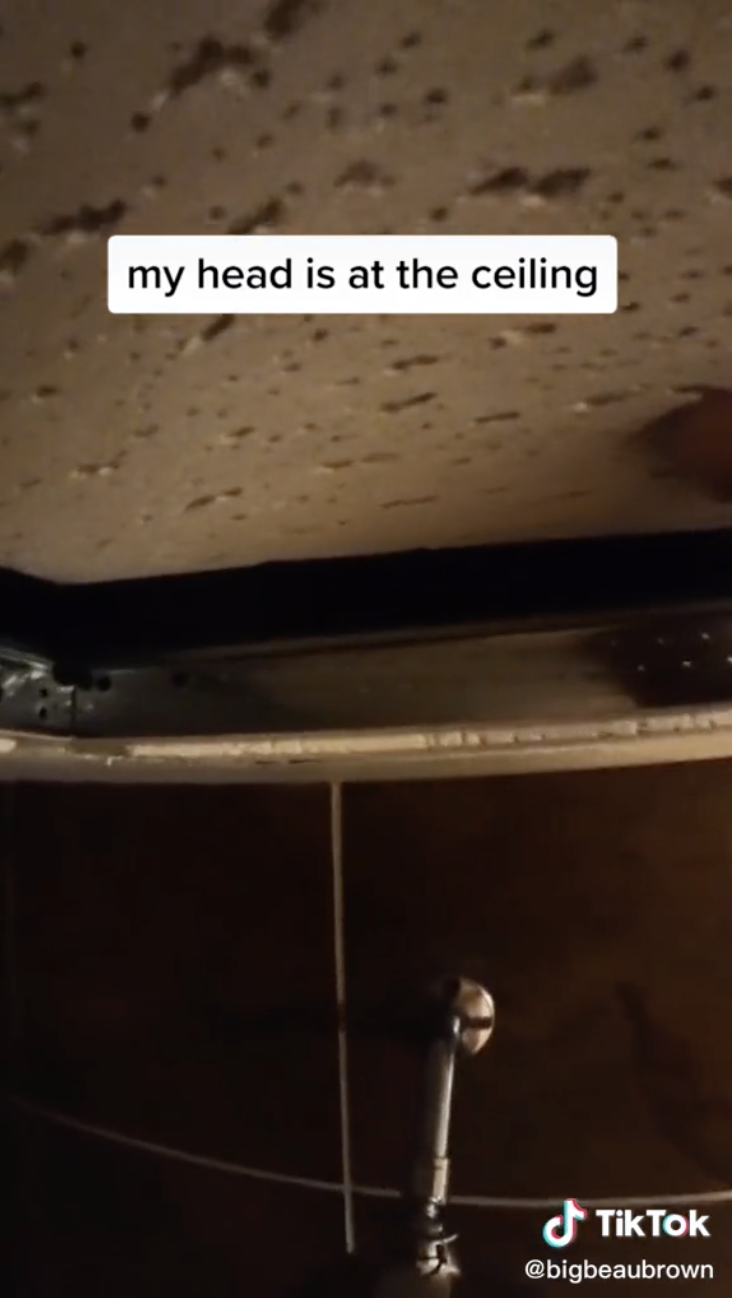 In another video, we tag along with Brown to his gym. Here, we see that he's clearly too tall for most of the equipment and that the vending machines are "dusty, dusty."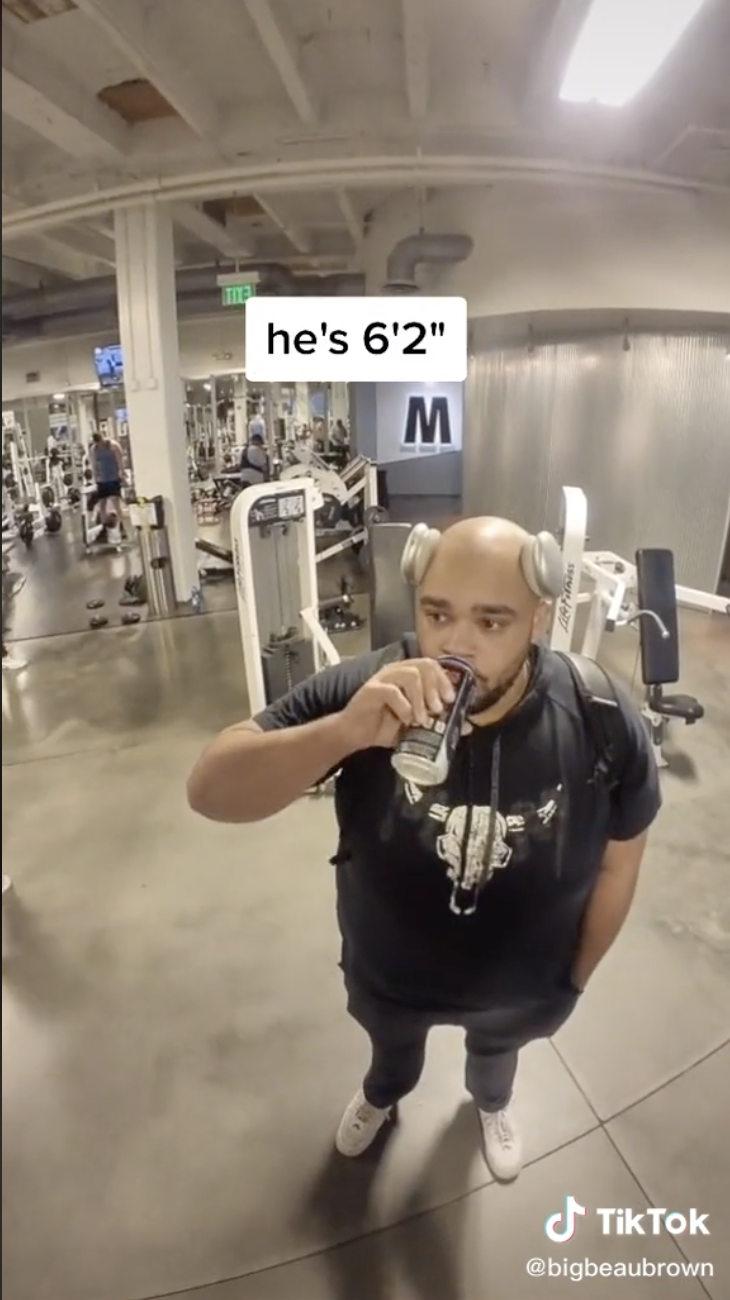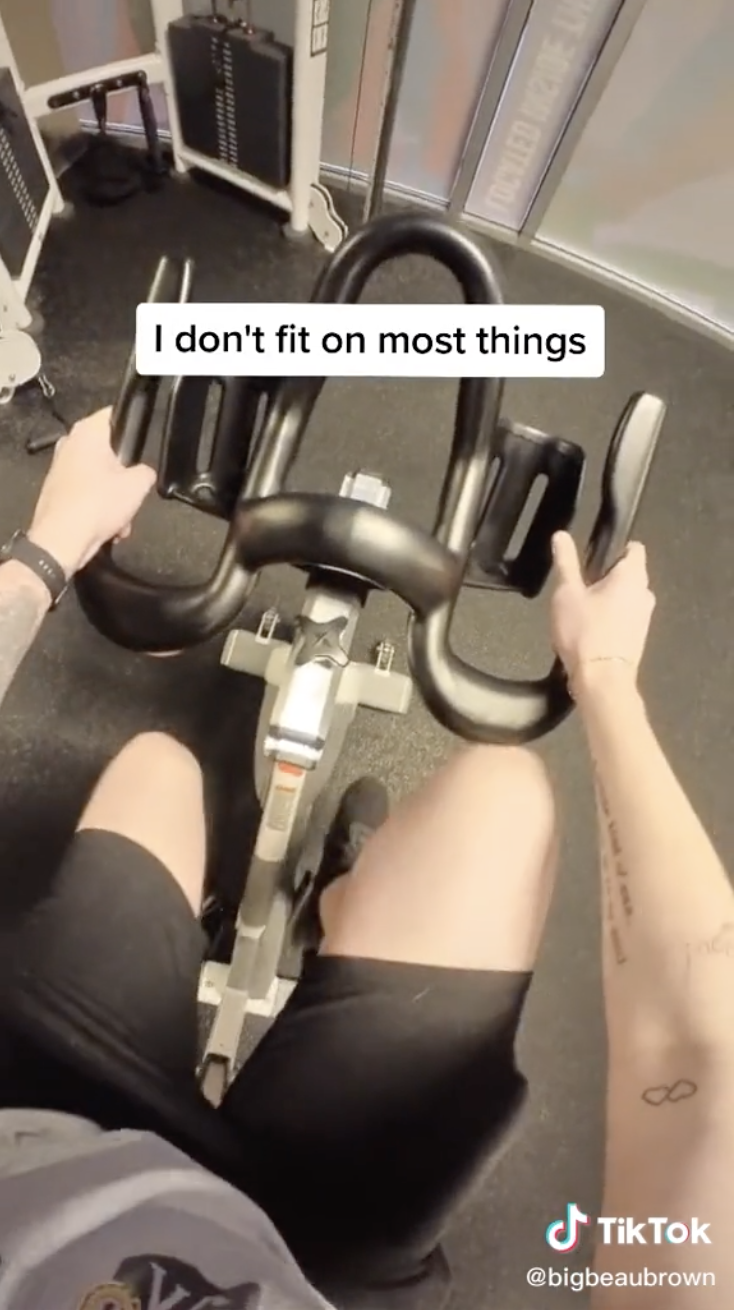 "The worst thing about being 7'1″ is definitely traveling," Brown told BuzzFeed. "The world isn't built for a seven-foot human. It's oftentimes very uncomfortable."
It isn't all bad though, There's also an upside, Brown says his height has helped him to connect with people wherever he goes.
"Everywhere I go, people ask me questions and want to take pictures, so it's fun to make new connections and it's actually helped me get over my social anxiety somewhat."
And if you're looking for ways to get taller, Brown has you covered.
More like this: