Sex work, like many industries, has taken a huge hit from coronavirus when it comes to face-to-face interactions. That has meant more and more people are joining OnlyFans, a platform that allows creators to sell their material directly to the consumers, rather than having to go to a set and produce fetish entertainment. A lot of performers on OnlyFans have said they make a whole lot more money with this system than they ever did through more traditional channels. And it's all online, so you're not risking your life for your job either.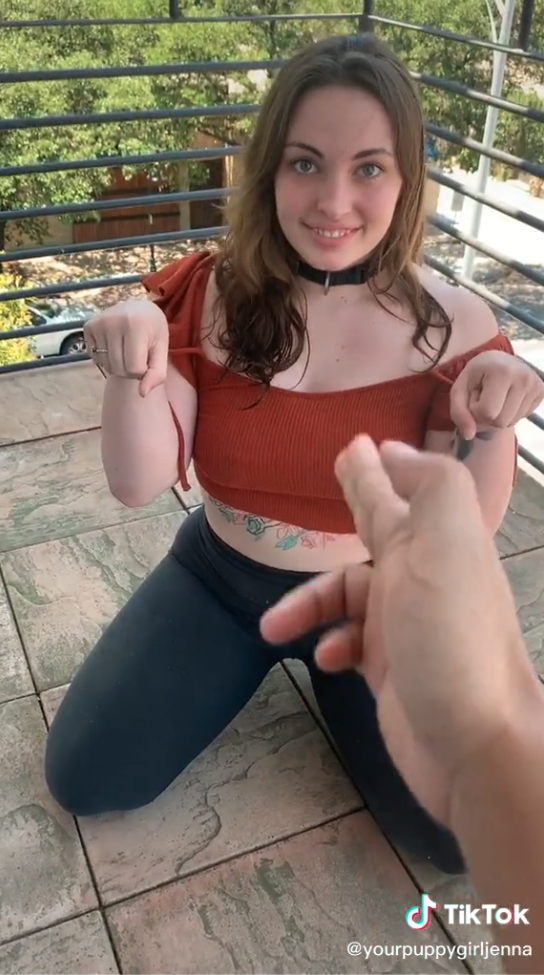 OnlyFans also allows people to get super, super niche with what kind of content they make. Some is just standard amateur porn, but if you can imagine a fetish or turn on, it is probably represented by someone.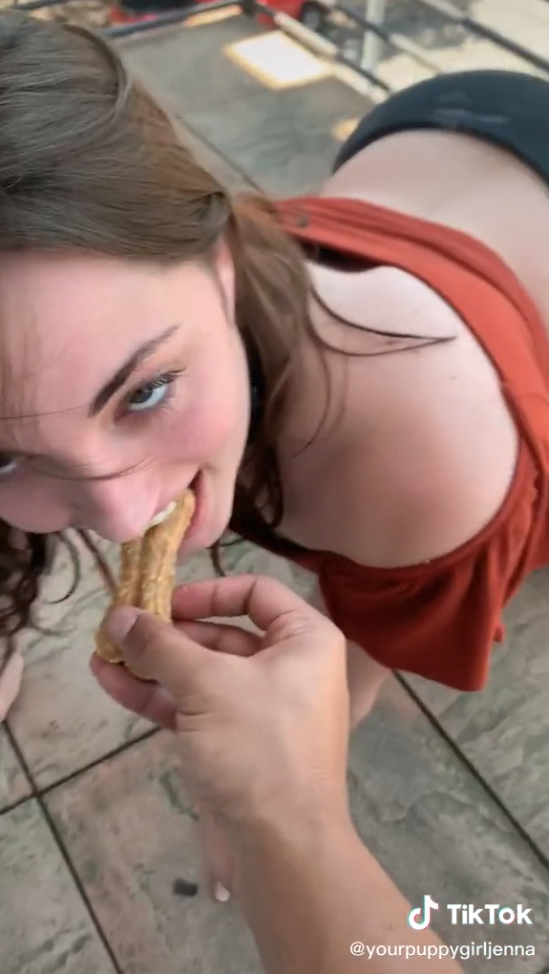 Jenna Phillips from Austin, Texas, has been making money on the platform by "pretending to be a puppy," according to the Daily Dot.
Phillips has been covering her progress on TikTok, and now says she's making hundreds of thousands of dollars playing at being a dog.
She's posted samples of her work on TikTok: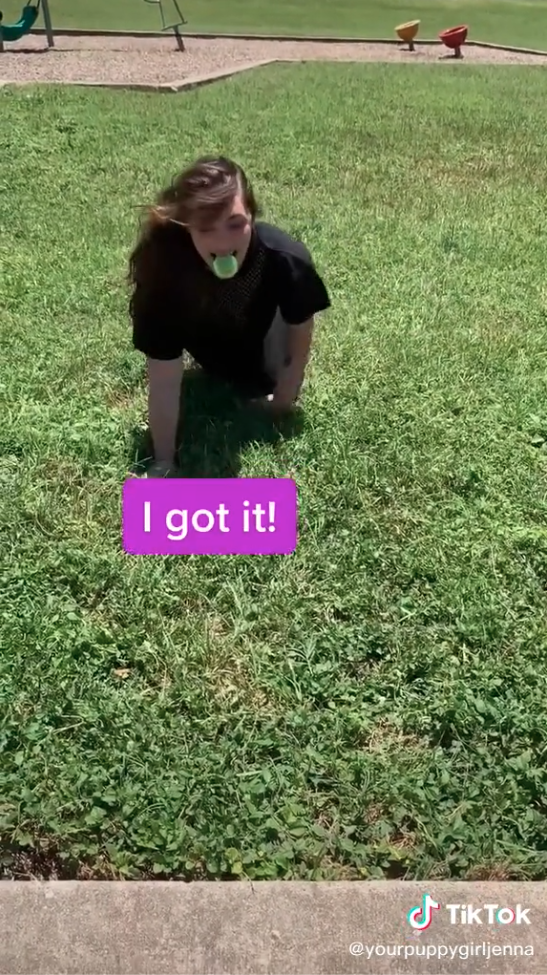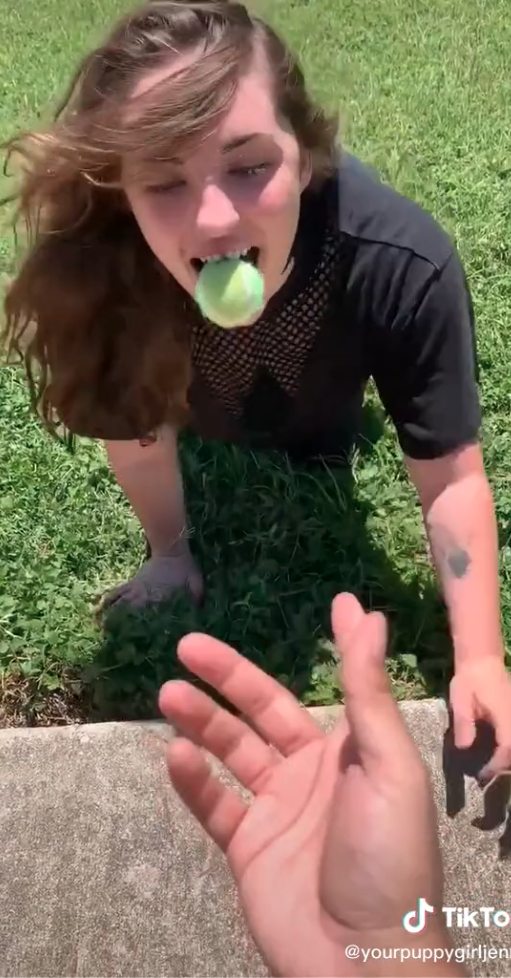 It's hard to exactly describe the videos as innocent, but nothing very explicit happens. She is literally just pretending to be a puppy and maybe offering a clear view of her booty:

The videos on her OnlyFans may be Rated NC-17, however, so tread carefully if you're curious. And it doesn't seem like she's being very COVID safe…or respectful of keeping this fetish to private spaces: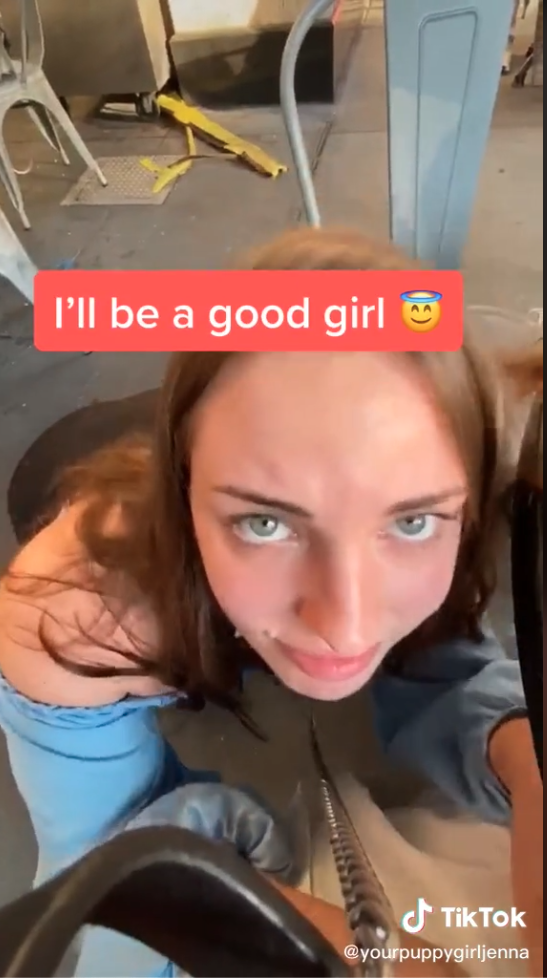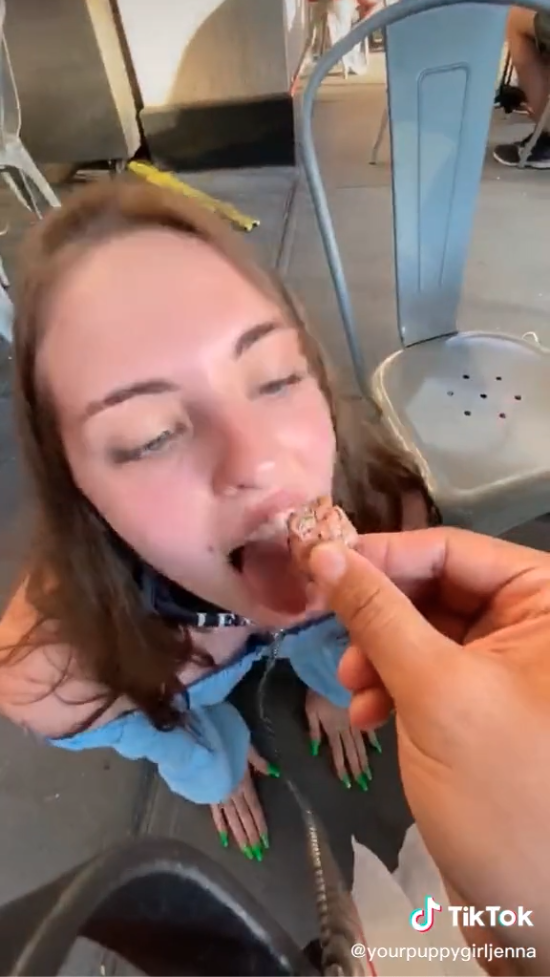 Phillips told The Mirror that when she started her OnlyFans account, she was pretty vanilla, but when she went puppy, her followers surged. It felt like a natural fit for her, too.
"I have always acted like a puppy, but not in a sexual way at first. I used to pretend I was a puppy when I was growing up," she said. "I really love praise. I love hearing 'good girl.' It makes my heart melt every time."
Dressing up as a dog is actually a pretty common fetish, but in Phillips' experience, a lot of gear and accounts focused on puppy play are for men.
"When it comes to pet play, the majority of girls do kittens, foxes or rabbits and the majority of puppies are men," she says. "I thought screw it, why don't I create the market? I know there's a demand for it so why don't I supply it?"
It has now become her full-time job. She makes $20 for a subscription, but a lot of her money comes from making custom videos. She's charged as much as $1,200 for one of those originals. She loves making custom videos, but definitely has her limits.
"Some of the requests are a bit too much. People have asked me to film with a real dog and I can't say no quickly enough," she says. "There are no animals involved in my filming and never will be."
Well, thank goodness for that! OnlyFans, OnlyHumans.
More viral TikToks: