I don't know about you, but I seriously consider the appliances that go into my kitchen. I see a rental unit, look at the fridge already installed, consider it, and then live with it, because it's the only one I'm likely to get. If it's cold inside, I am a satisfied customer. The rich are different about their kitchens, probably because they usually own them and can put whatever they want in there. On TikTok, there are a lot of rich kids whose parents have chosen a particularly popular refrigerator, and showing off its many tricks and twists has become something of a meme.
The fridge was discovered by TikTok user Jonah Lione, according to Buzzfeed, who encountered it at Costco. The fridge contains another fridge inside it, which is mostly used for beverages. That way you can grab a soda or artisanal kombucha without imperiling the crisp organic produce within. People showing off their fridge use his audio to do so:
Ironically, Jonah is joking that he can't afford the fridge.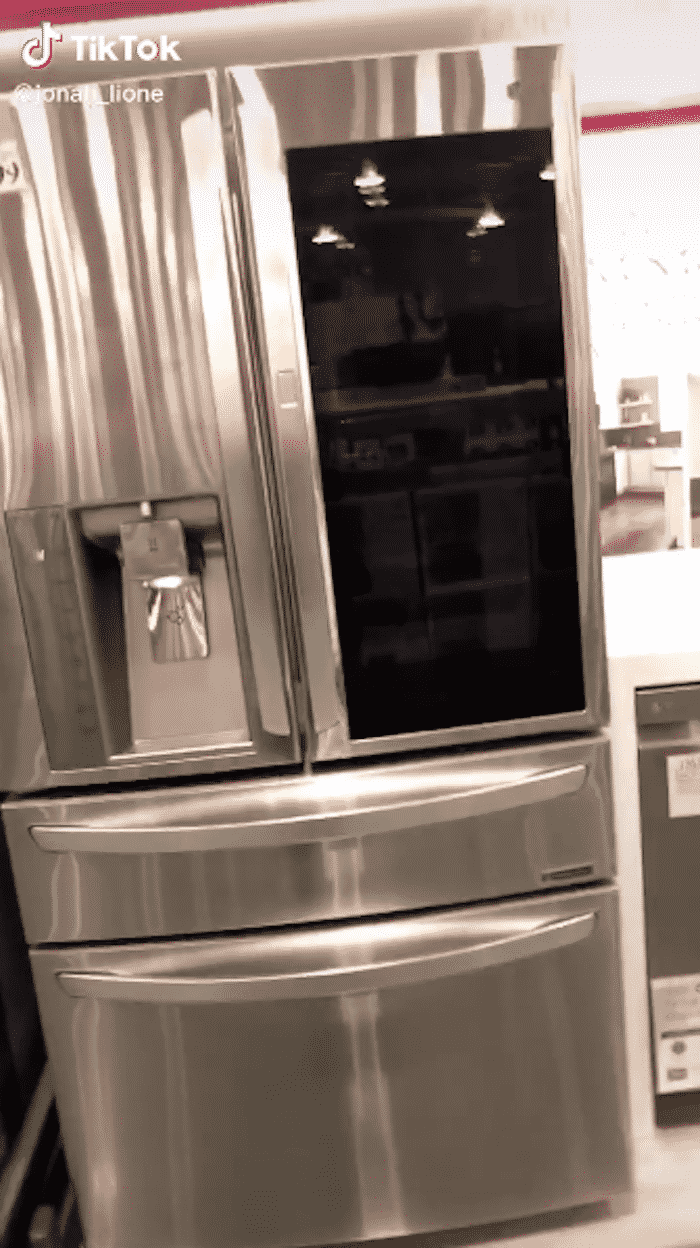 He opens the big door and says, "One day, I want to be rich enough so that my big fridge…has a little fridge!"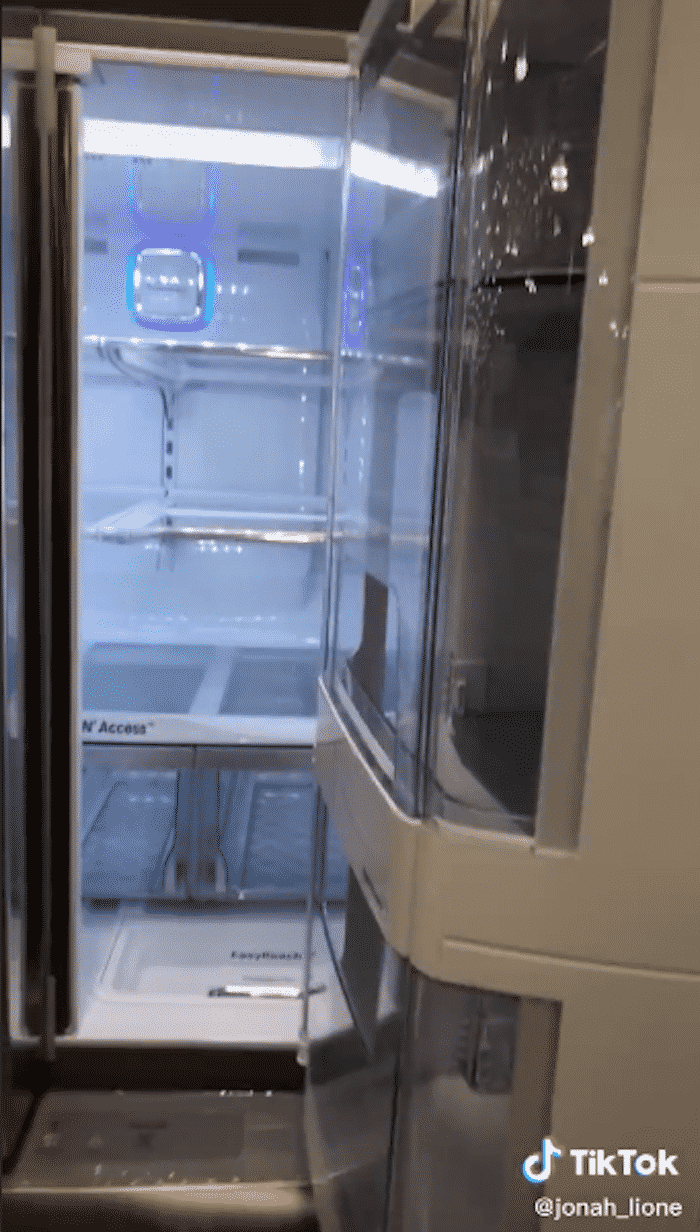 He laughs, revealing the interior secret mini-fridge.
But people using the sound aren't joking about how rich they are, I'll tell you that much. They really do have this fancy Tiktok fridge and they're not embarrassed to show it off at all.
All of them walk up to their fridge, knock on the sensor activated door, which turns on a light in the lil' fridge. Then they open the big door, close it, and hit the button that opens the small door:
I mean, I hope to be rich enough to own this fridge someday, too. But not so rich that I can no longer tell when people are making fun of me.
More of the funniest TikToks: