An unstaffed Bank of America went viral on TikTok and completely weirded everyone out.
TikToker Mel (@mel__in__sd) visited a local Bank of America and said it was a "bizarre experience" to have no employees there. (Scroll to the end for the full video.)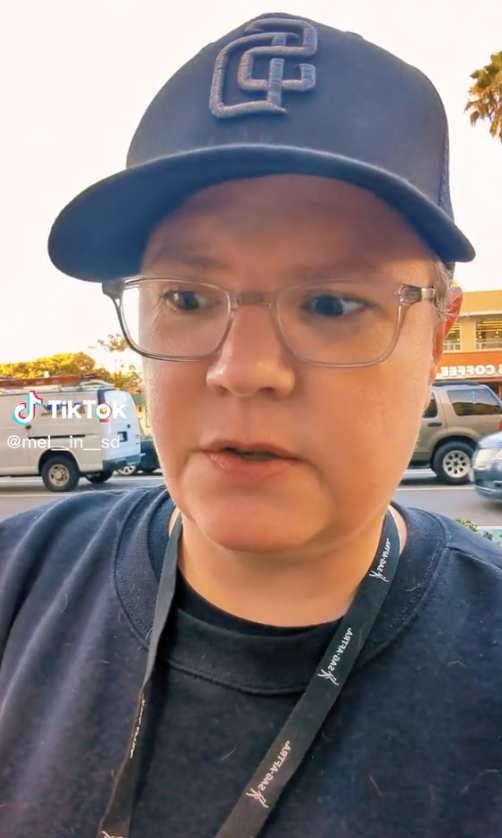 To start, Mel used a bank card to enter the branch. So far … so good?
"Has anyone else seen something like this?" Mel asked.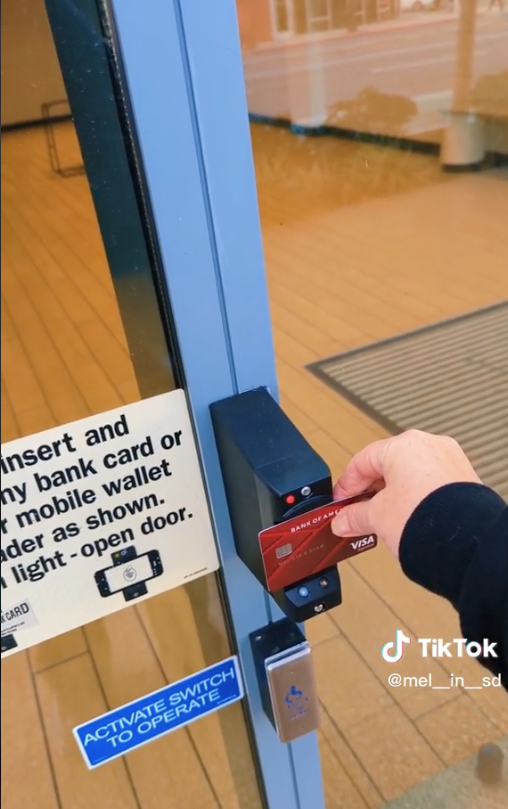 When Mel got in, the bank was completely empty. Guess that cuts down on people trying to rob the place!
There were two rooms that invited people to come in and video chat (we assume with a remote staffer).
And there were some ATMs at the back of the building. Mel used one of those. Again, this unstaffed Bank of America was completely empty, as her TikTok showed.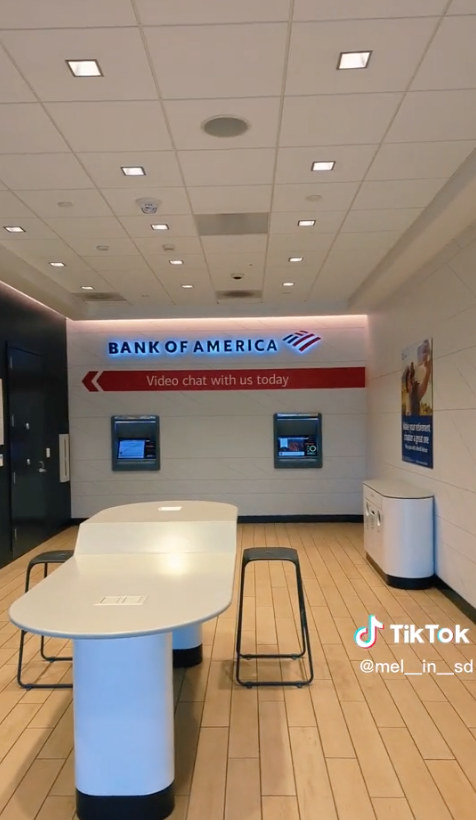 It all felt very quiet, corporate, and soulless, to say the least.
"I don't know if I like living in the future," Mel said. "This is f***ing weird, yeah?"
The video went viral, with more than 150,000 views. And commenters agreed that it was strange for a bank to have absolutely no people inside.



Bank of America actually launched the empty branches back in 2017. They referred to them as "advanced centers."
Charles Liu, the bank's head of financial centers, ATMs, and market planning, told the Charlotte Business Journal: "If you think about this, you have mobile, online, and traditional financial centers — there has never been anything in between.
"This absolutely bridges the gap between the physical and digital worlds," he added.
Liu said that customers can open new accounts, learn about savings or retirement plans, inquire about car loans — basically anything they could do in a regular bank.
But it's admittedly a weird experience without any people inside.
Here's the video of an unstaffed Bank of America that got famous on TikTok.