It wasn't the Happiest Place on Earth for Kelly Sills, a man from Louisiana who was arrested at Disney World in February for refusing to admit to a temperature test.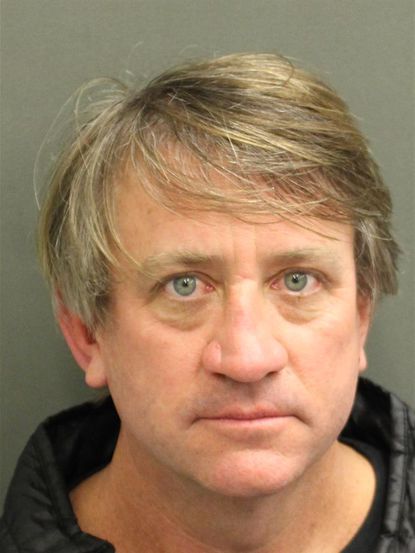 Sills, 47, was arrested on February 13 at Disney Springs after he skirted the test and would not return to it.
Disney requires the test, and an approved face covering, after it reopened in July due to the Coronavirus pandemic.
The report says that Sills argued with the security manager outside of the Boathouse restaurant. Security then told him he would need to leave. He refused and kept arguing. Sills was taken out of public sight and arrested.
Newly released bodycam footage shows that arrest, PEOPLE reports. In the video, he says, "I spent $15,000 to come here."
Once he realized that he would be taken to jail, the Orlando Sentinel reported, it seemed that Sills changed his mind and did want to submit to that temperature check.
"Will you take my temperature before you kick me out, please?" he requested while being taken away in handcuffs.
A deputy is said to have shot back, "They'll do that in jail, sir."
The footage also shows a Disney Springs security manager noting with frustration that Sills would "have to go for the day" after the argument.
He was taken to the Orange County Sheriff's Office located within Disney Springs and search. Sills has complained that he threw away $15,000 for a Disney World trip that ended in his arrest.
Sills has pleaded not guilty to the trespassing charge.
A Disney World representative told PEOPLE that most guests are following the rules.
"Guests have overwhelmingly been supportive of our protocols," the representative said. "Millions of guests visit our theme parks each year and in rare instances when things of this nature occur, we hold them accountable."