It's been said before but we are stuck in the absolute dumbest timeline. So it's no surprise that the reactions to the coronavirus pandemic have ranged from dumb to dumber. Whether it's people advocating the protective benefits of drinking bleach or refusing to wear masks or practice social distancing, we aren't as evolved as we like to think.
One of the dumbest and most mockable conspiracy theories to emerge during the crisis is the theory that posits that 5G cellular signals are the cause of the coronavirus pandemic and not, you know, the coronavirus. As the *thinking* goes it's all a huge government conspiracy to control the masses of course, as these things always are. (This is, of course, not true.)
This often dovetails with theories blaming Bill Gates for the coronavirus and is often espoused by those overlapping scourges: anti-vaxxers and "Karens."

It's hard to think of a theory that deserves to be mocked by memes more than this one so let's get to it.
1.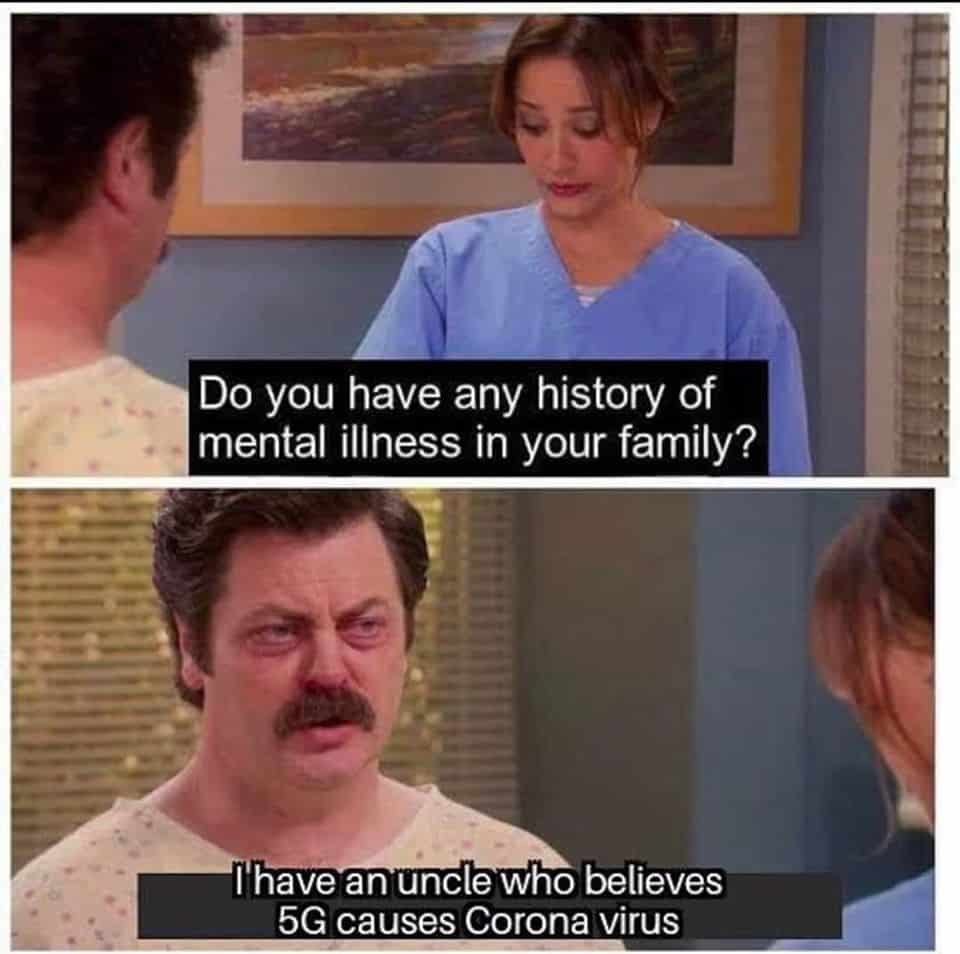 2.
3.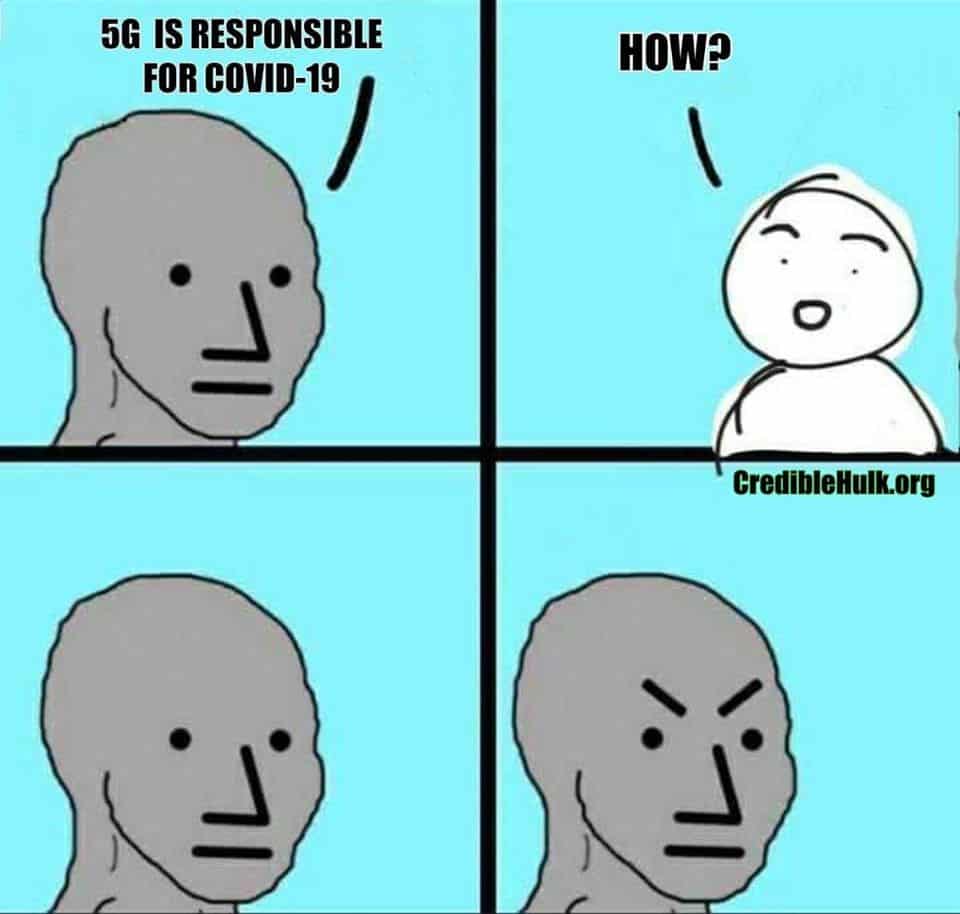 4.
5.
Oh Karen from r/dankmemes
6.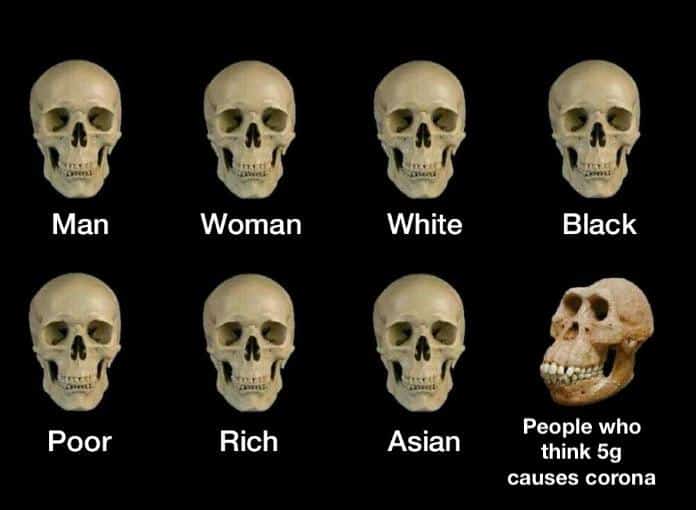 7.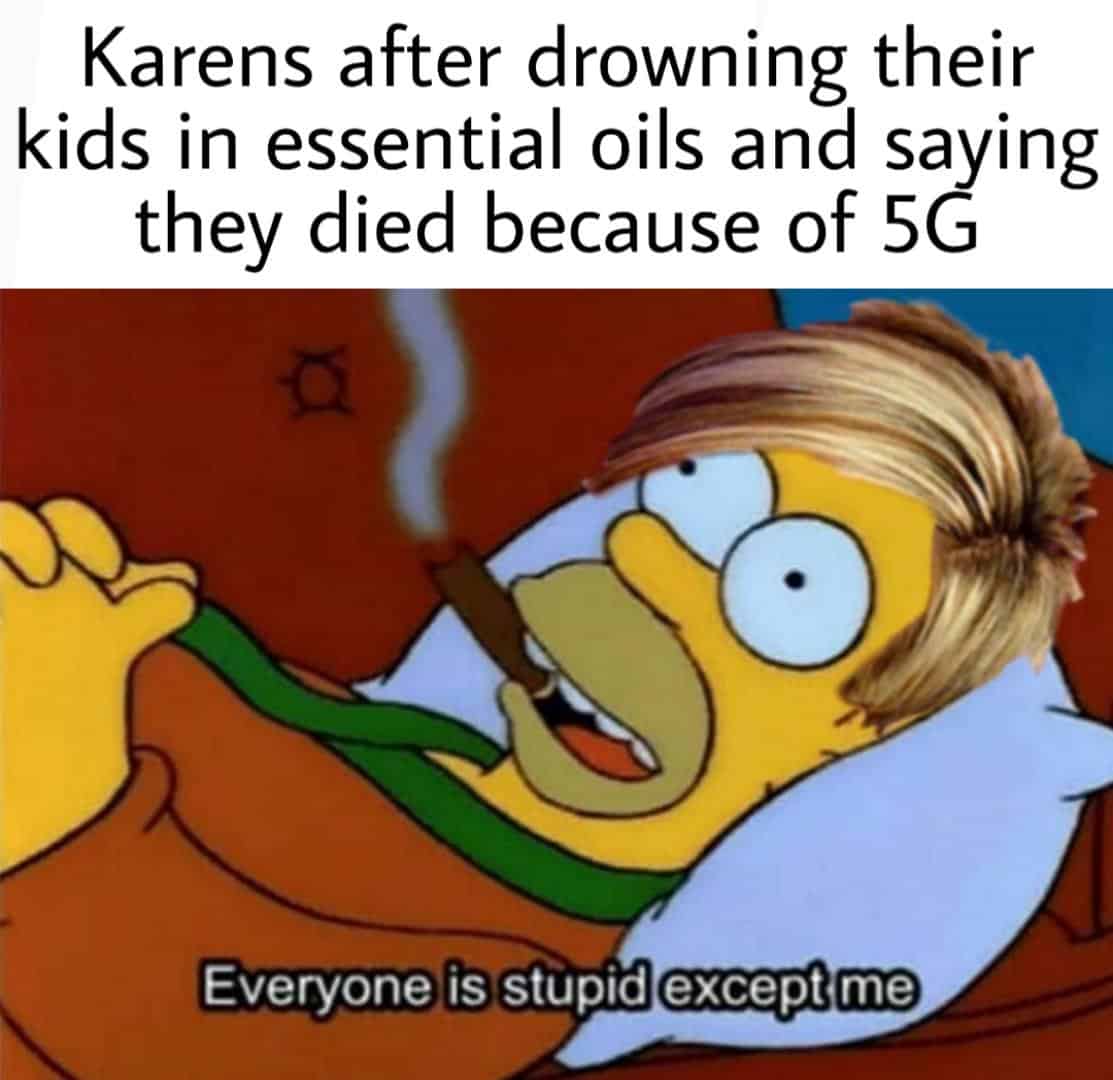 8.
Conspiracy theorists when they find out the Sun emits more radiation than 5G. pic.twitter.com/CkfabI8WtA

— Matt Scarisbrick (@M_Scarisbrick) May 12, 2020
9.
Karen bad from r/dankmemes
10.