Who doesn't love sharing a good bridezilla story?
An exceptionally entitled bride emailed makeup artist u/MandieKitty requesting free makeup on the day of her wedding in exchange for "portfolio photos." The bride's reasoning was that she's a local "model" offering the makeup artist work as a "collaboration" when in reality, she's just broke and/or cheap.
The email exchange got blasted to Reddit, where nearly three thousand upvoters and commentators weighed in on the situation. Here's the bride's initial email: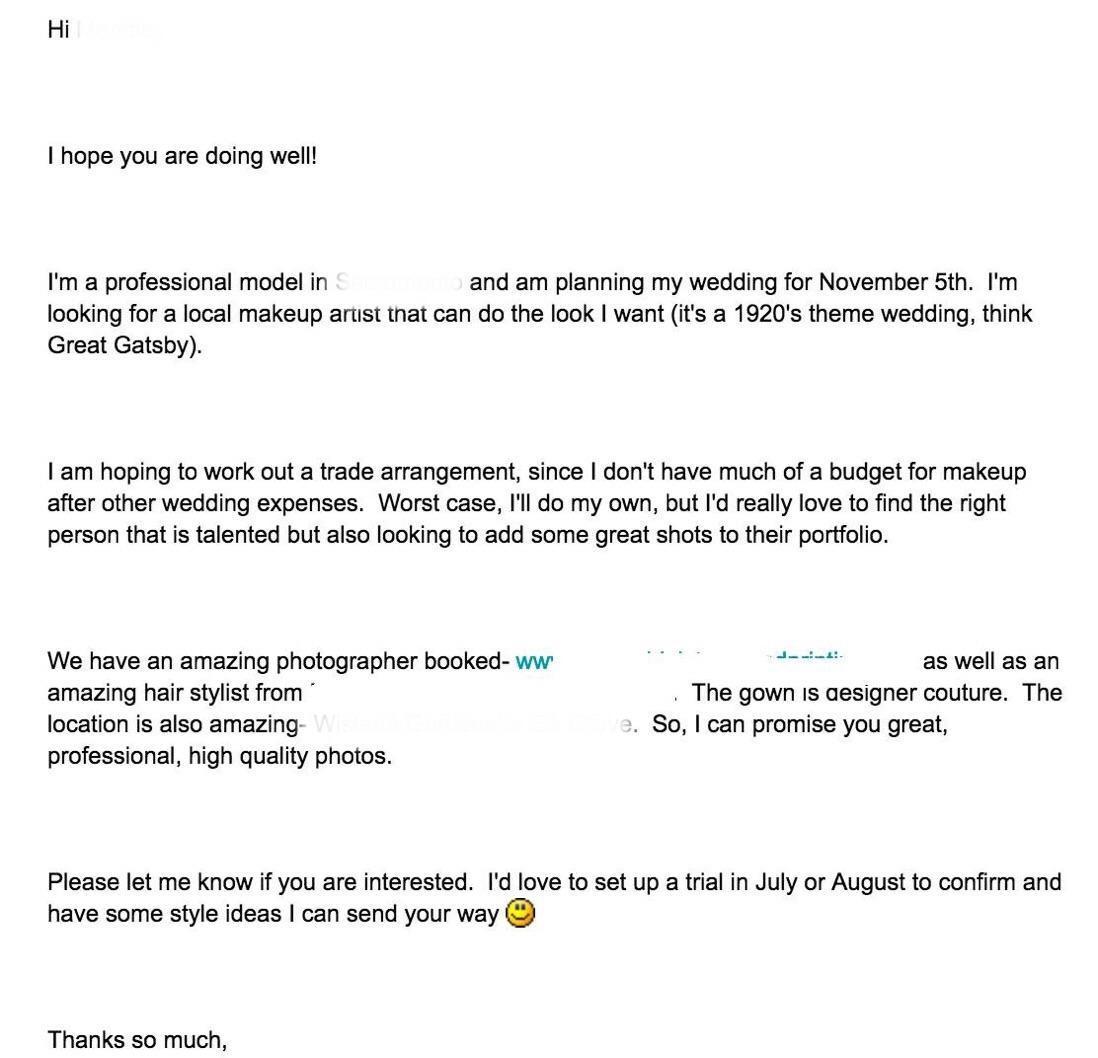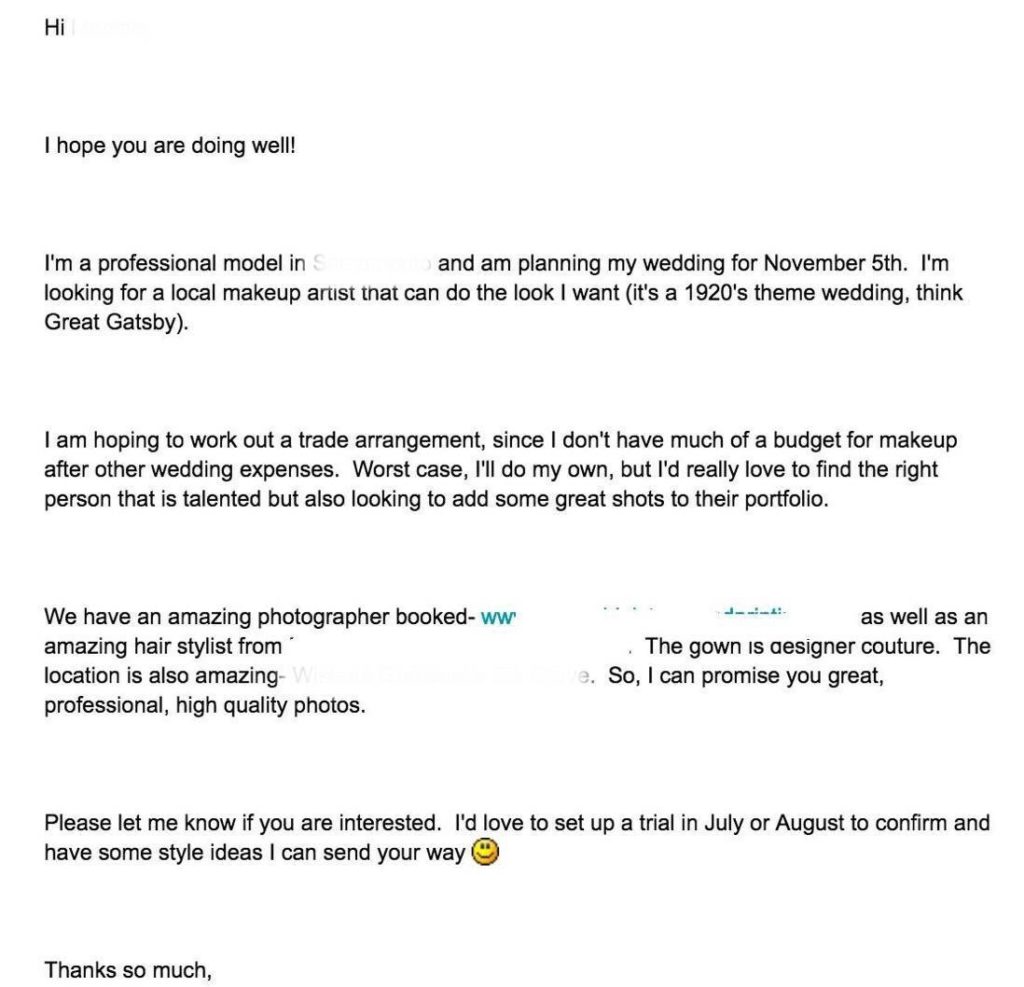 MandieKitty replied in a scolding but much-deserved manner that free makeup services aren't a thing, and certainly not a collaborative effort when the makeup artist in question is the only vendor working for free.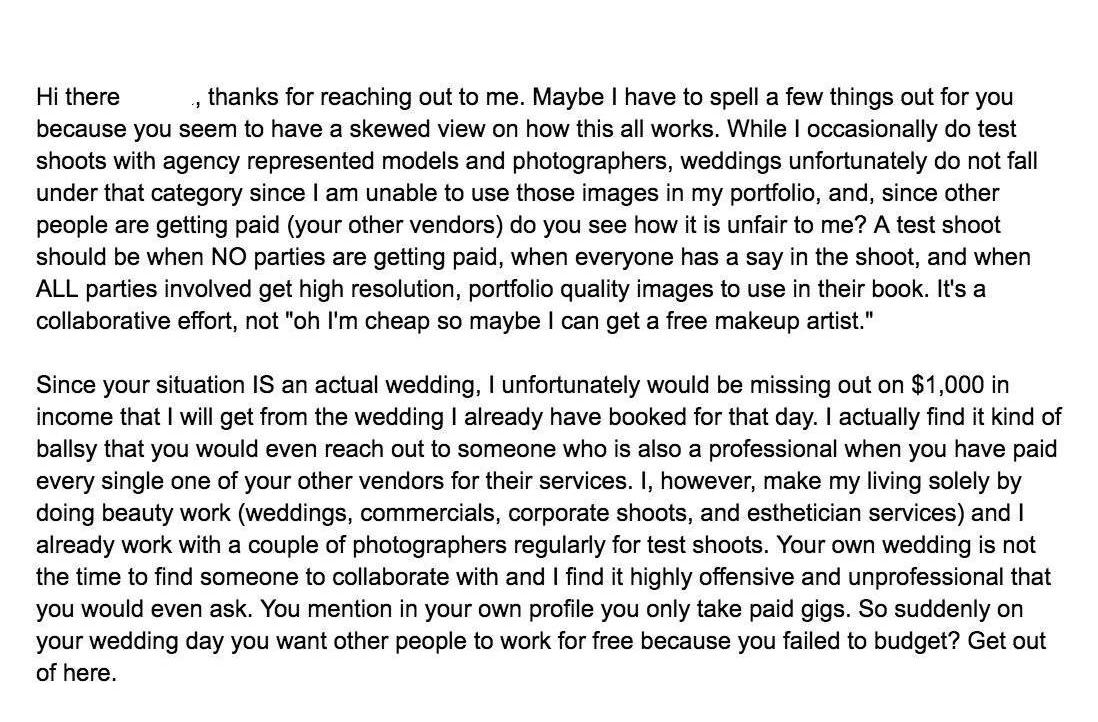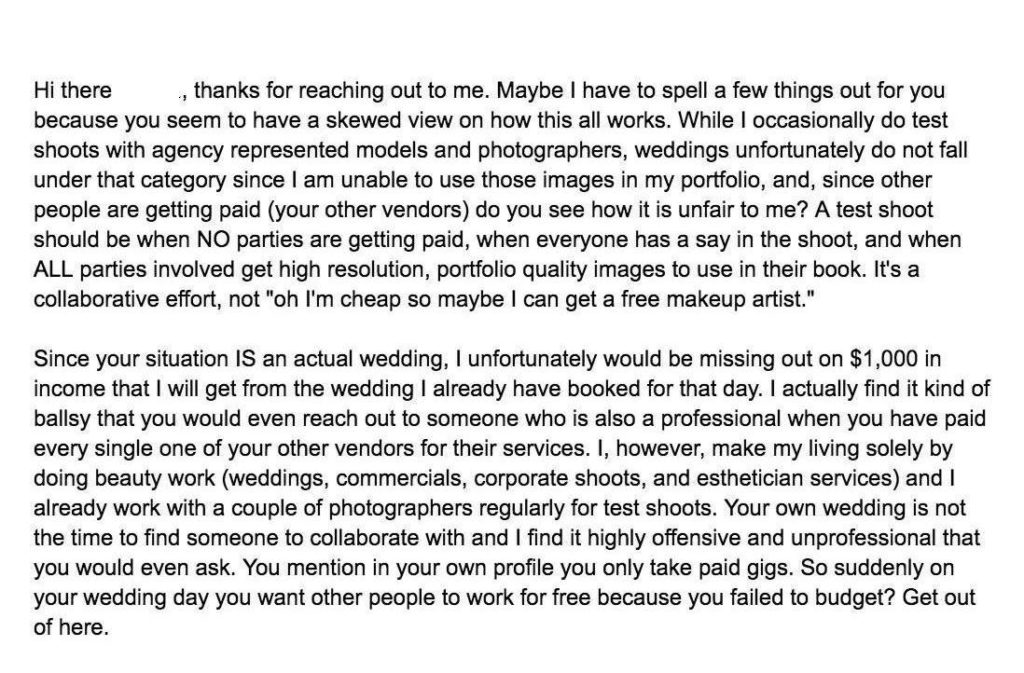 In reply, the bride called OP dumb and unprofessional. So the makeup artist promised to forward the bride's request far and wide (in Sacramento, anyway), to ensure no other artists even consider blessing bridezilla with their services.
First of all, people wondered, why not budget for makeup but budget for everything else?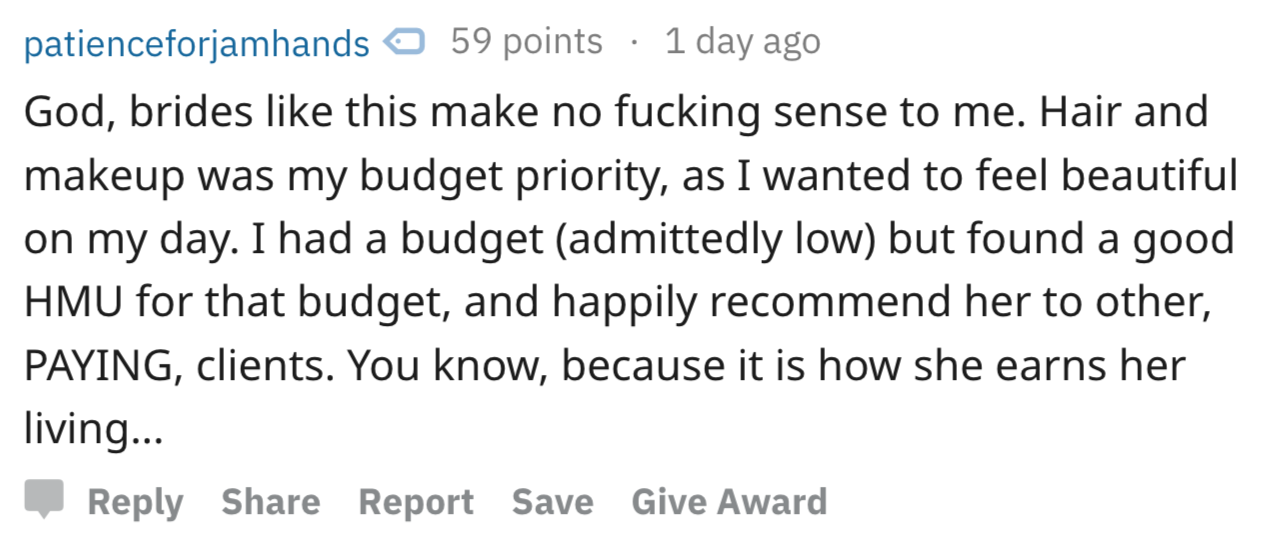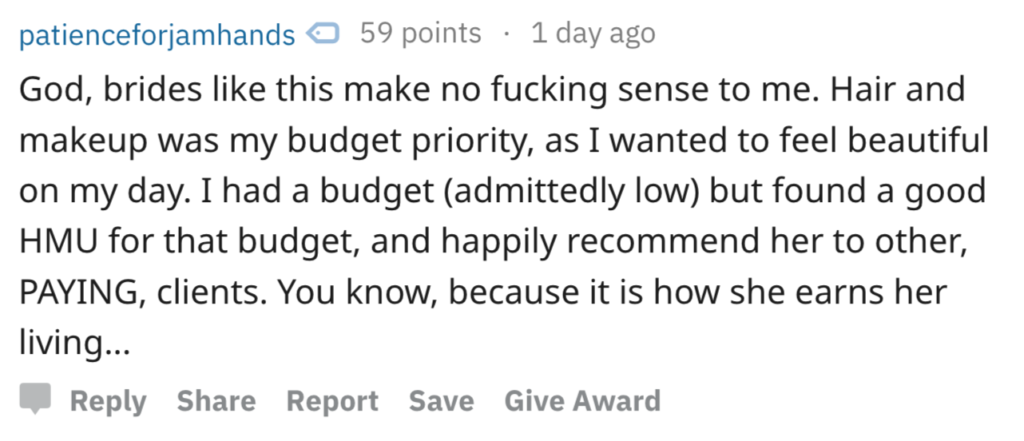 Secondly, why bother including the fact that literally everyone but the MUA was going to be paid?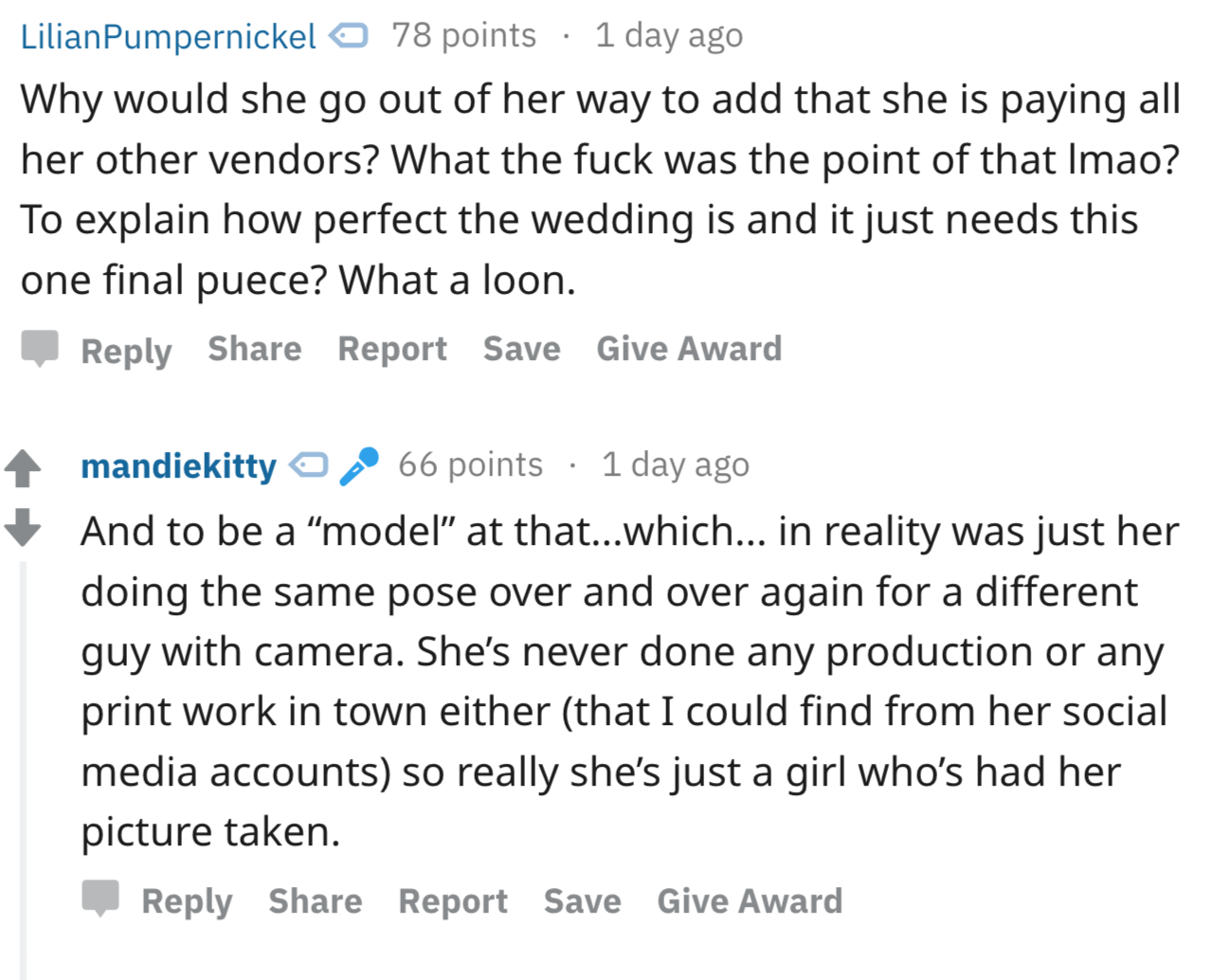 THIRDLY, the 2 cents line…makes no sense.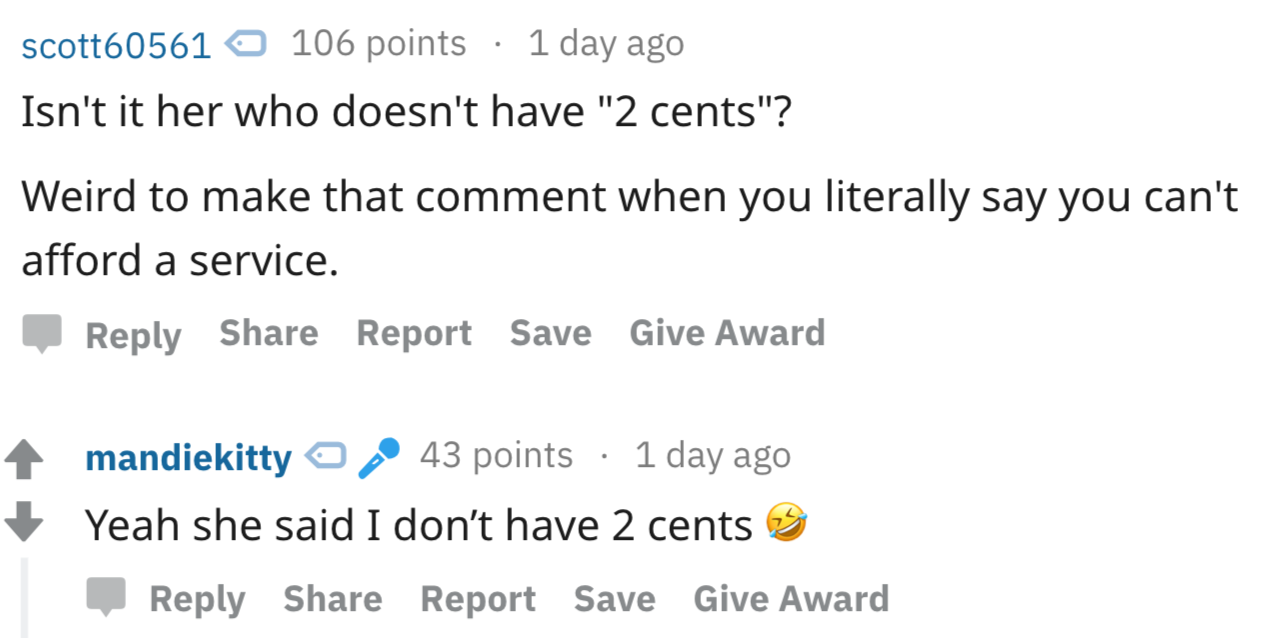 And lastly…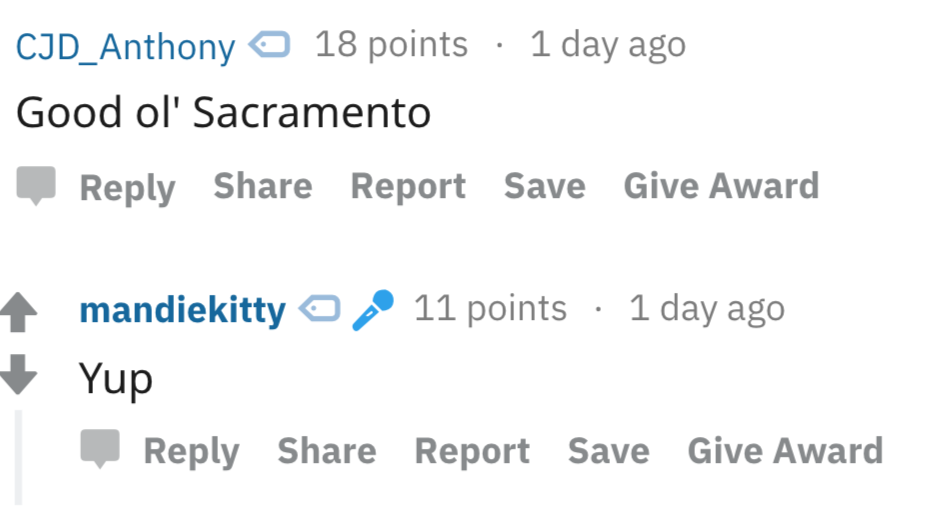 If you don't work for free, don't expect others to do so! Thank you!