Christophe Kyle is an entrepreneur and father to an adorable little girl named Ava.
Because he works from home, Kyle spends lots of time with his daughter, playing with and taking care of her. It's not all work though as Kyle also has the benefit of being waited on at Ava's very own "restaurant" aka her play kitchen, which is outfitted with everything from a play sink to a toy oven.
The adorability index is very high here so when Kyle wrote a review of his daughter's restaurant on Instagram the post quickly went viral.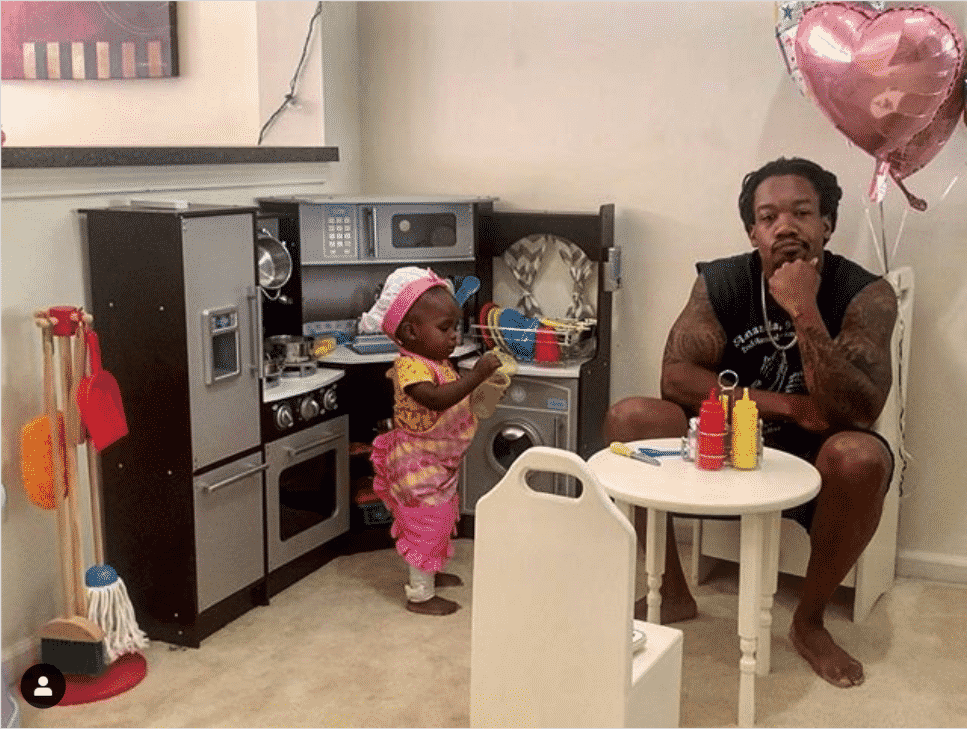 In his hilarious review, Kyle says he was doing his best to support "a black-owned business" and then goes on to describe the eccentric owner. (She likes to take breaks while cooking to watch "Paw Patrol," for one thing.)
"So I tried to support another Black Owned Business for lunch today. It's called Ava's Kitchen, just opened end of April. It's a very clean establishment, but whewww let me tell you about this owner.

First off, I asked why there are balloons on my chair, and it's not my birthday? She talm'bout, mind yah business; those are Mommy's.

I been waiting on my order to get done for 45 minutes, and I'm the only customer here. She was making good progress at first, then she stopped for 20 minutes to go watch Paw Patrol.

Overall the customer service could be better, but the cook is a cutie; so I'll give her another chance. Let's not give up on Black businesses so fast after one mistake. 💕"
It sounds like the food at Ava's Kitchen is served with a side order of sass but you have to admire her entrepreneurial spirit and professional chef's outfit. Kyle told Bored Panda that he wasn't sure at first whether a play kitchen was worth the expense but has since embraced the play space after seeing how happy it makes his daughter.
View this post on Instagram
People were impressed both by how incredibly cute Kyle's daughter is when playing restaurant and by the fatherly love and patience shown by her dad.
With reviews like Kyle's business at his daughter's restaurant is sure to be booming in no time!
More adorable kids: