Tiger King fever is sweeping the globe faster than the coronavirus as people distract themselves from COVID-19 with Tiger King memes and the unbelievable antics of zookeeper-turned-inmate Joe Exotic.
The Netflix docuseries investigating the strange lives of professional big cat enthusiasts is a huge hit and, as a result, a scripted TV series based on the documentary is already being planned.
SNL's Kate McKinnon is executive producing the upcoming Tiger King series and will play Carole Baskin.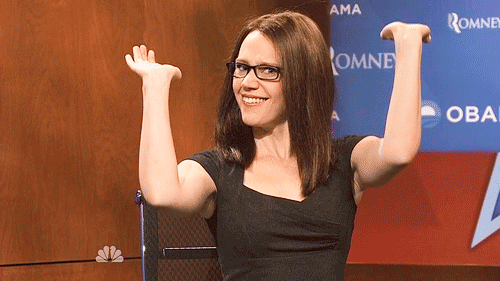 The big question is: Who will play Joe Exotic?
Well Exotic, who is currently incarcerated due to an alleged murder-for-hire plot as well as charges of animal abuse, has some ideas on who should portray him on the big screen.
Casting a fairly wide net, Exotic wants to see himself be played by either Brad Pitt or David Spade.
Brad Pitt is probably a reach but David Spade seems doable?
The latter has in fact been suggested by many people due to his previous, mullet-sporting role in Joe Dirt, but the actor himself is noncommittal on the prospect of playing the gun-loving, straight guy-marrying, tiger-breeding, former presidential candidate.
In an interview with ET, Spade said others may be better suited to the role, saying:
"I don't know if I could [do it]. That's why I don't really push it or jump in on it, with all these funny debates. It just looks too fun. … I know Woody Harrelson is funny as that guy Joe."
Spade did say, however, that he's an avid watcher of the show and the actor has actually interviewed some of the individuals who appeared on Tiger King on his talk show Lights Out With David Spade, including Joe Exotic's former husband John Finlay who, for his part, says he'd rather be played by Channing Tatum than Shia LaBoef.
Though he may decline to take part himself Spade had some shrewd casting suggestions for the other roles, such as Matthew McConaughey as former G.W. Zoo manager John Reinke.
\
This is all moot though, since as we know from his incredible turn as Joe Exotic on the Late Show, the role of the Tiger King belongs to Thomas Lennon alone.
More Tiger King: