On Sunday, Lizzo was having a nice ol' time at a Lakers game while wearing a cute T-shirt dress and equally cute boots. During halftime, her hit song "Juice" came on and Lizzo revealed to the world that it wasn't just any T-shirt. This shirt was a LIZZO shirt. Meaning, it had a strategically placed hole cut out of it, revealing a black thong, fishnet tights and Lizzo's famous asset. (Pun absolutely intended.)
The singer-songwriter-rapper Lizzo showed off her famous twerking skills for the crowd, further proving that she's always having the most fun out of anyone in any room.
. @lizzo bears all at basketball game in Rikishi inspired outfit. Thoughts? #JoinTheDiscussion pic.twitter.com/tqn4CYLyWB

— Ent. Discussion (@Ent_discussion) December 9, 2019
The whole video is a piece of art. Look at her face. She knows exactly what's about to happen and is eagerly anticipating the audience's reaction. And they love it, but nobody more than this man: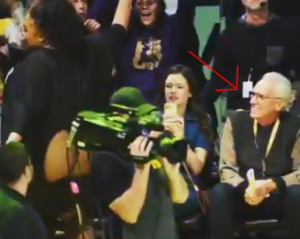 Just look at him! Waving his rolled-up piece of paper around like it's a stack of dollar bills. The kind of enthusiasm our Queen deserves.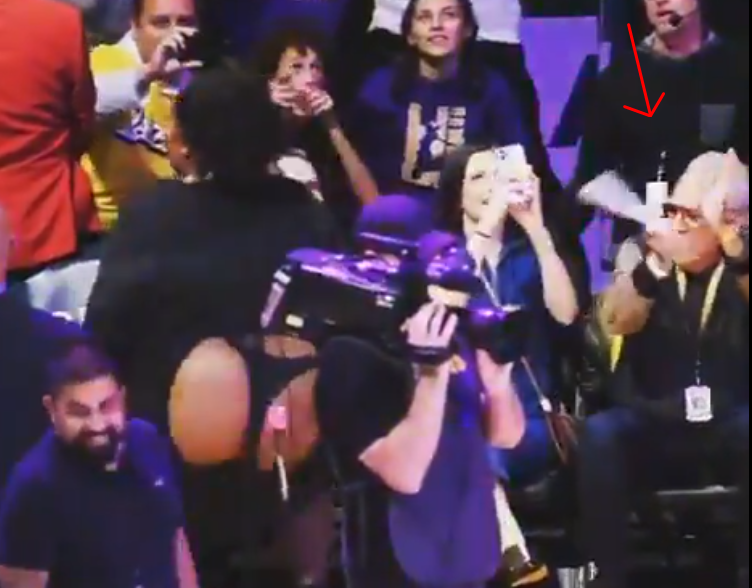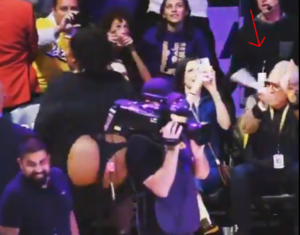 Of course, Twitter came ready with the jokes
Nobody:

Lizzo: pic.twitter.com/c44UqGKmjN

— 🎅🏾 (@PoppaBoneDaddy) December 9, 2019
Lizzo watching the internet fight to the death whenever she takes out a booty cheek. pic.twitter.com/RXda3R8aDM

— Dewayne Perkins (@DewaynePerkins) December 9, 2019
But… Twitter was also mean.
Y'all be sounding dumb trying to justify your opinions for "legit" reasons.

Lizzo's outfit was RAGGEDY AF and that's THAT. Don't gotta say nothing bout "kids" or "family event" like no! Stop. Say it witcha CHEST: the shirt and its WAZE bootyhole shortcut was a NO!

See? Easy.

— Kingsley (@kingsleyyy) December 9, 2019
Really mean.
This is not about Lizzo being fat, twerking, or hating on her. This is about her seeking attention, coming into an arena with kids and family dressed inappropriately. I haven't seen RiRi or others do this. Her thong was showing before the twerk then she proceeds to make it worse.

— Chad (@16_Titles) December 9, 2019
Luckily, level-headed Twitter came through to defend Lizzo and sparked an important conversation about bodies and who's "allowed" to wear what.
Lizzo is only annoying because she is doing things you deem unacceptable from women that look like HER.
People need to reflect on what they're saying, especially the so-called "body-pos" lovers.

We love giving people conditions for our comfort. How arrogant.

— Duke of Thickalicious Thigh Meats (@wordsbyuchechi) December 9, 2019
The body shaming in the responses to this tweet is so disappointing. There is so much flesh shown in sports and around it – ever seen women's poll vaulting, also dancers, cheerleaders, shirtless men with painted body. But, somehow @lizzo is out of bounds?! Give me a break… https://t.co/GYTZ3LRk9X

— Charles M. Blow (@CharlesMBlow) December 9, 2019