In battle-of-the-generations news, millennials are learning the hard truth that they've crossed the "cool" threshold.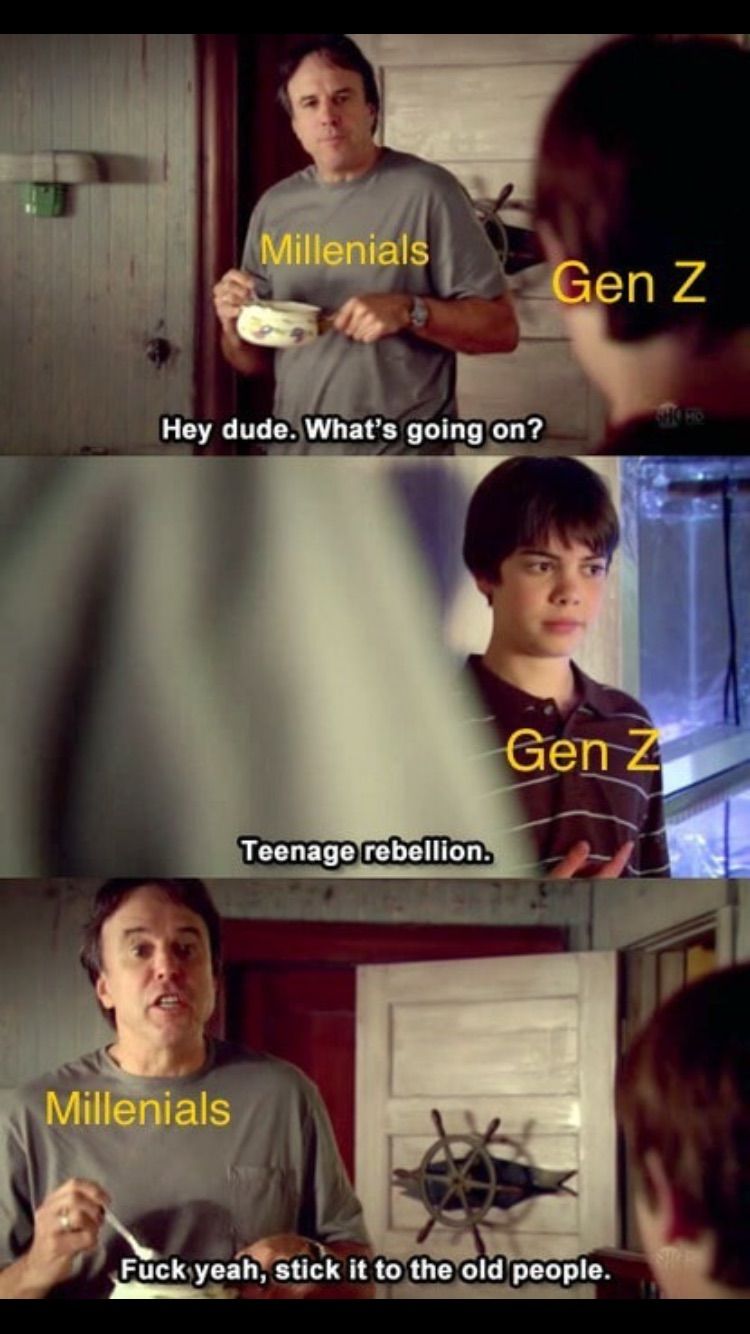 Items that are embedded in the millennial experience — skinny jeans, side parts, cake-y '90s makeup — are big, uncool red flags to Gen Z. Middle parts and wide-legged are the trends, in case there is a millennial reading this that desperately wants to fit in with Gen Z.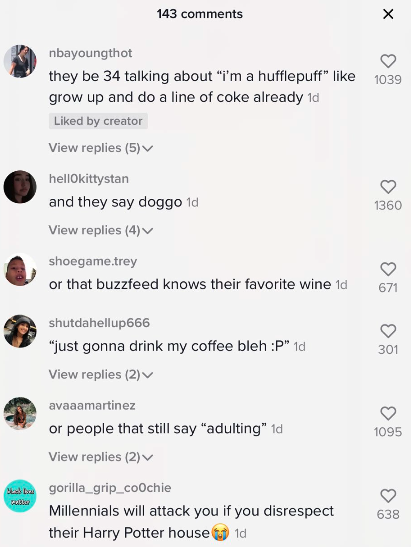 For the rest, this realization has been rough. Possibly even a topic in therapy.
And the hits keep coming, too.
Now Millennials are learning the beloved laugh-cry emoji, the emoji that expresses absolute joy, isn't allowed!?
I've heard that this one "😭" is the new cry laugh emoji……..but it's just crying so idk???

— swilliams. (@_SarahR97) February 11, 2021
See? Everyone is really confused over this!!
One thing is certain: there is no going back from the laugh-cry emoji. Millennials have settled in and they are comfortable.
I've heard that this one "😭" is the new cry laugh emoji……..but it's just crying so idk???

— swilliams. (@_SarahR97) February 11, 2021
I'm gonna keep using the laugh cry emoji thank you very much 😂

— Maxwell Glick (@maxwellglick) February 15, 2021
Also just to be clear, you can pry my laugh cry emoji out of my dead em dash loving hands no matter what the Tik Tok children say.

— Jannell McConnell Parsons (@two_maps) February 11, 2021
To the point where… we're not sure Gen Z is going to win this battle. This emoji is EMBEDDED in Millennial culture.
Gen Z can keep the middle part, they'll regret it later like we did 😂 oh and we drink & use this emoji bc we are so emotionally distraught from life that we never know if we're laughing or crying anymore. Nothing really surprises us at this point. We drink, laugh/cry & move on https://t.co/kQCwSIwmtj

— Ashly Colicchio (@colicchio08) February 10, 2021
Look, I also hate the term "adulting," but you will pry the cry laugh emoji from my OLD hands. We AIM and Livejournal-walked so you kids could TikTok-fly. https://t.co/e4y5aptZYq

— Amanda Deibert🏳️‍🌈 💅 (@amandadeibert) February 9, 2021
It's literally never going to happen.
I will not tolerate any cry laugh emoji slander idk what the heck is wrong with these children I have one emotion and it is the cry laugh emoji pls don't take this from me

— claire walters (@eclairewalters) February 16, 2021
Because the truth is this: what Gen Z doesn't know is that sometime after 30, they will become weary of this world and too tired to care about which emojis are ✨fashionable✨.