Another viral recipe has hit social media and this time it truly holds up to its reputation. The viral 'Crack Chicken' has been around way before social media, but it's finally getting the recognition it deserves. Though there's no way to trace the origin of this delicious meal, contributors to social media have you covered as there are hundreds of different ways to make this recipe. Perhaps the best part of crack chicken is that you can tailor it to make it your exact preference of crack.
With a magical mix of chicken, cream cheese, ranch seasoning, bacon, and other diabetes-inducing ingredients, Crack Chicken may not win you any health awards, but it's sure to make you happy.
A writer at Buzzfeed shared her take on the trending recipe. Krista Torres is a busy mom who loves zero-effort recipes, so conveniently, the crack chicken was exactly what she needed. She shared her version of the recipe through Instagram, and believe me, it's about as easy as making a pb&j!
The "Crack Chicken" recipe is so loved, its top 24 videos on TikTok have over 23 million views!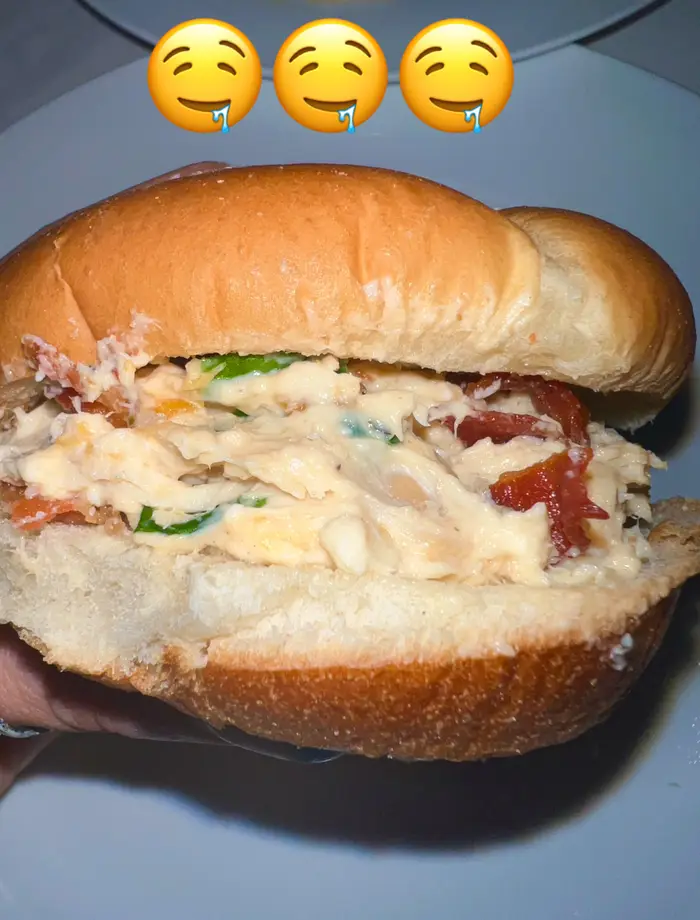 Crack chicken is consistent with three main ingredients: chicken, cream cheese, and ranch seasoning. But the recipe Krista Torres uses has a few add-ons. She added chicken broth, green onions, cheddar cheese, and bacon. It's a good addition to also buy some bread or buns- because serving the crack chicken in sandwich form is superior.
The overall cost of the recipe shouldn't exceed $35-$40 and it feeds 5-6 people! Watch Krista's Instagram tutorial below for a follow-along on her take on "Crack chicken!" Or keep reading along for an easy step-by-step process.
Below is Krista's take on the viral 'Crack chicken' recipe!
If you're still reading, you're probably waiting for your step-by-step instructions for the heavenly snack, meal, or whatever you want it to be! Well, look no further, and stop itching- you'll get your Crack chicken soon enough.
Step 1: Add about 1.5 pounds of boneless, skinless chicken breasts or breast tenderloins to a slow cooker. Next, add a 1-ounce packet of ranch seasoning mix, about 1/4 cup of chicken broth, and one 8-ounce block of cream cheese.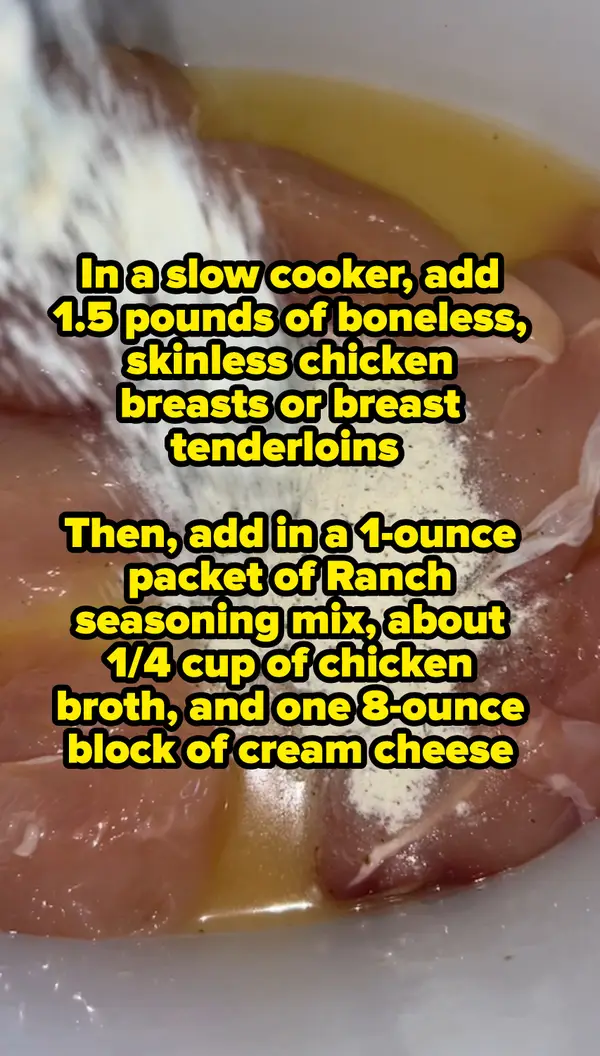 Crack chicken is a recipe you want to start when you wake up in the morning since it takes up to 6 hours to make. So, unless you want to eat at midnight or later, throw your ingredients in the pot accordingly. This way, when you go to settle down to watch your TV, you'll be able to fulfill the renaissance urge to have food with your entertainment.
Step 2: Cover the pot and cook on low for five to six hours. You can also cook on high for 3-4 hours but be careful of burning on the bottom of the pot.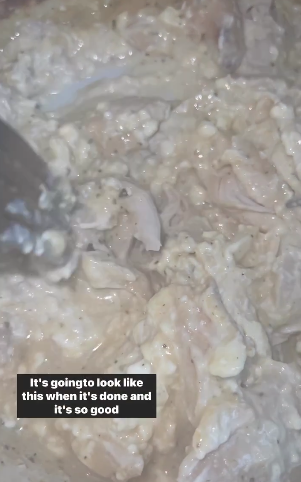 When the chicken is done cooking, you'll know. It should be tender enough to shred apart with a fork while still in the slow cooker. Once you know salmonella is out of the question, move on to the next step.
Step 3: Add all your extra ingredients: your chopped green onions, shredded cheddar cheese, and cooked, crumbled bacon. Just eyeball how much you want of each. (Keep in mind that with green onions, a little goes a long way.)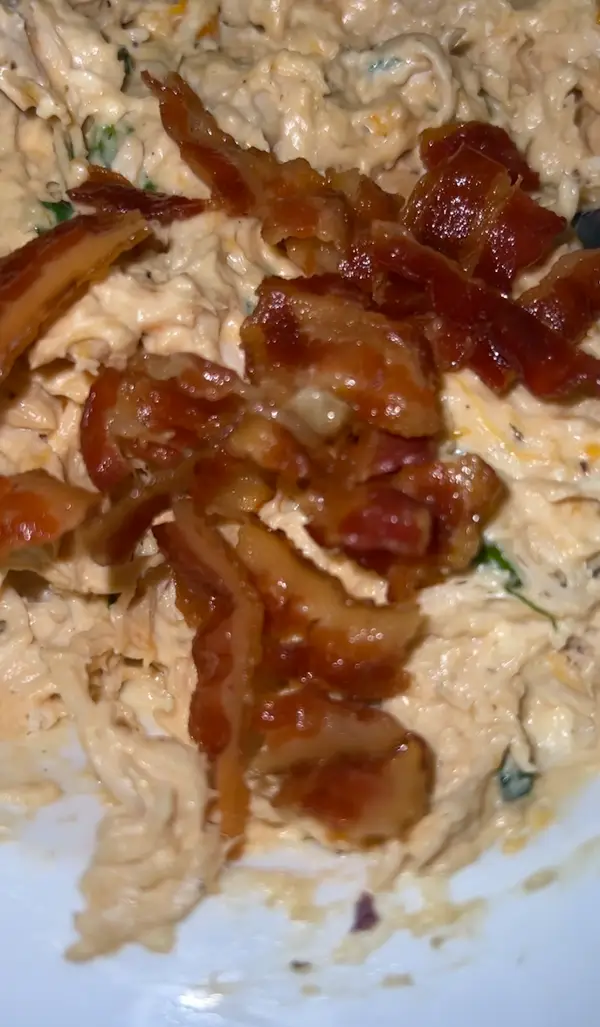 After all your ingredients are mixed, it's ready to serve. You can eat Crack chicken on buns, sandwich bread, or even as a dip. You can also add it to a casserole dish, throw a little extra cheese on top, and bake it for 25 mins at 375F! A few users on Krista's post added in their helpful tips that may adhere to your taste!



Let us know how your Crack chicken turned out! Try not to get too addicted!