21.
Baby boomers: Why don't you just call/drop in and see if they're hiring??

Job descriptions: do NOT call this office or so help me god I will cut your head off and dropkick it through your mother's front window you fucking animals

— grey goo 2020 (@duloxetinequeen) June 6, 2019
22.
Maybe if millennials spent less on brunch and more on particle physics research they could travel to 1974 and afford a house. Just a thought

— Brooks Otterlake (@i_zzzzzz) October 16, 2016
23.
me: student loans are crippling our generation

person that types with their index fingers and can't rotate a pdf: i bought my house with three buttons and a carton of camels in 1974

— Oh Skoog (@Skoog) May 4, 2019
24.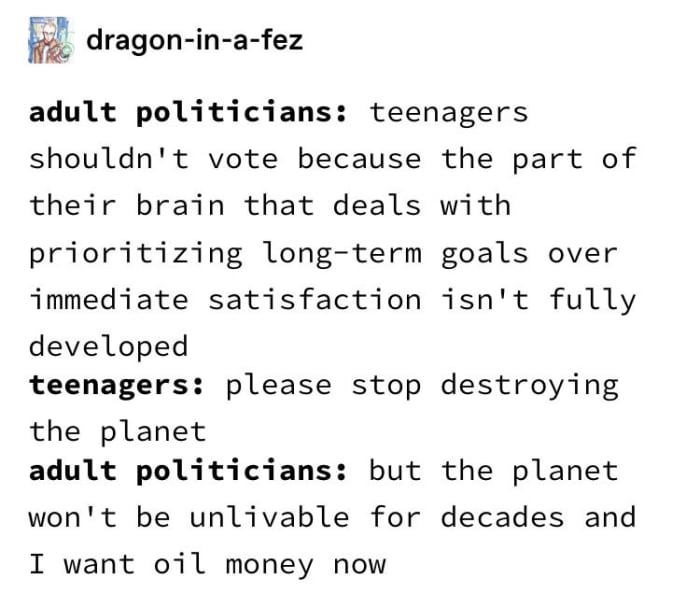 25.
You know boomers had it good because their go-to midlife crisis move was buying an expensive car

— Randall Otis (@RandallOtisTV) April 25, 2019
26.
Cashier: Sorry for your wait! We're short staffed

Millennial: It's fine! Don't worry! 😁

Middle Aged Woman: pic.twitter.com/1DEDHuP5sj

— Steven (@IIIIIMCMXCV) March 11, 2017
27.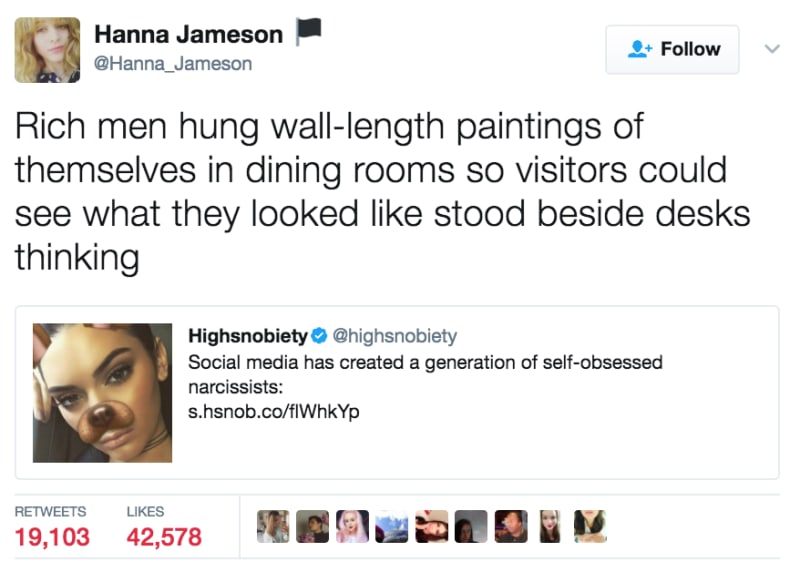 28.
love 2 be a millennial sitting on my giant hoard of cash, willfully refusing to buy:
– diamonds
– houses
– department store things

— tekla 💜✨ (@alketrolyat) May 14, 2017
29.
BOOMER: I'm *never* going to retire!
MILLENNIAL: I'm never going to retire

— Mara "Get Rid of the Nazis" Wilson (@MaraWilson) February 16, 2016
30.
Baby boomers blame millennials for everything BUT WHO PUT CARPET OVER ALL THESE HARDWOOD FLOORS PATRICIA

— Mrs. Math Teacher (@MrsMathTeachr) March 4, 2018