31.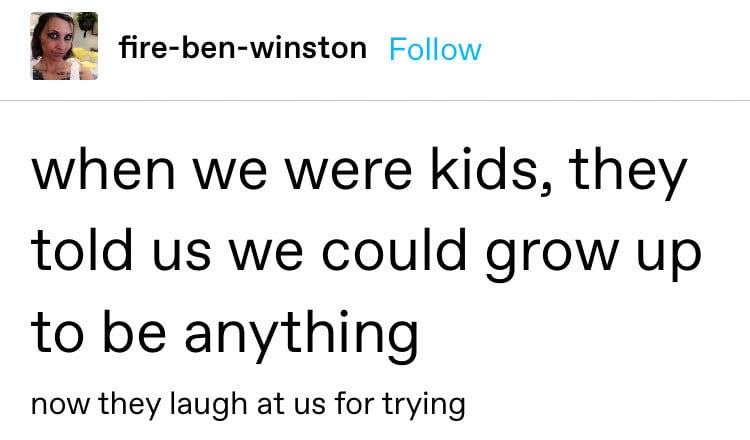 32.
save all of us some time and replace every word of your weird article about millennials w "aging is uncomfortable and I'm afraid of change"

— bog person (@bromanconsul) August 22, 2016
33.

34.
35.
"kids these days have it too easy" said the generation that could buy a house on a wage from unskilled work at age 21

— sophie thompson (@sophxthompson) January 13, 2016
36.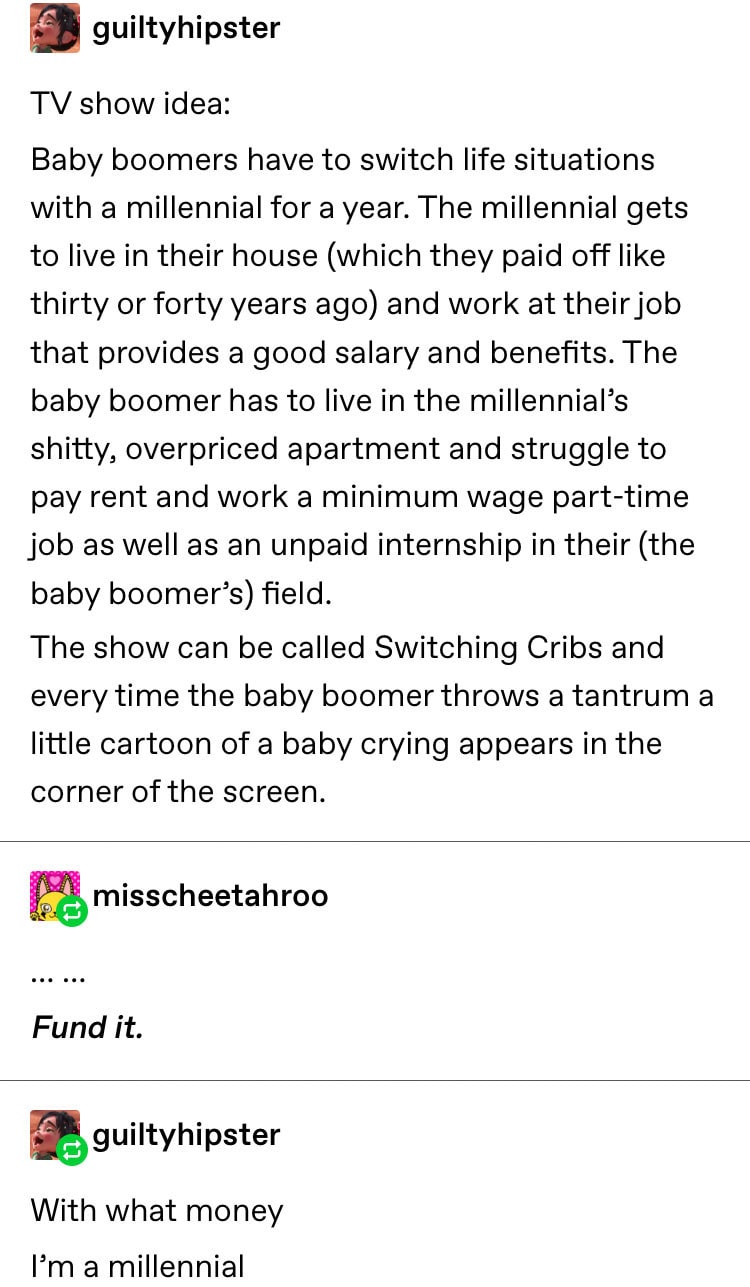 37.
My generation loves brunch because it's two hours of distraction from the fact we'll never own real estate.

— not great, bob! (@hipstermermaid) March 19, 2017
38.
"millennials killed department stores" baby boomers killed the polar bears but right right right my deepest apologies to jc penny

— giabuchi lastrassi (@jaboukie) June 4, 2017
39.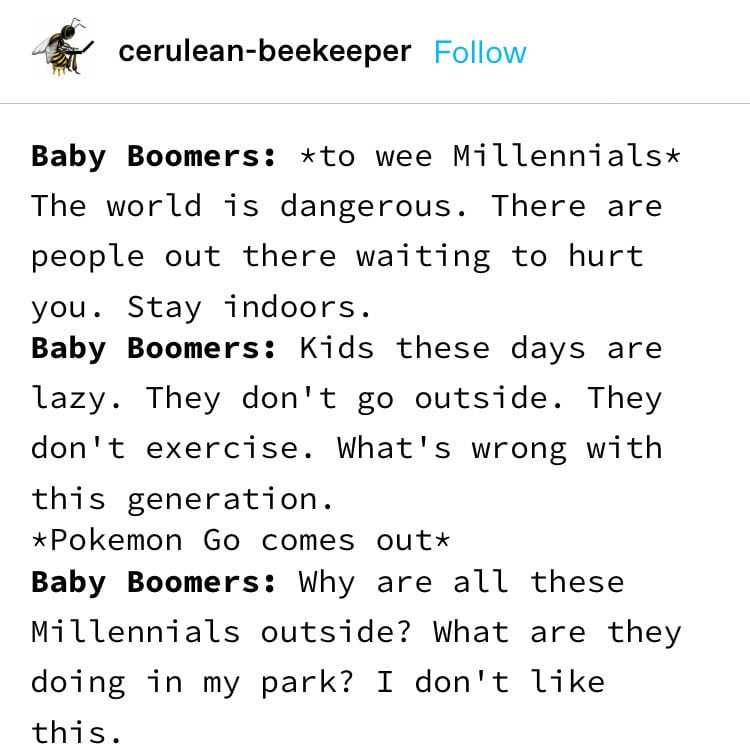 40.
"Millennials are so entitled!"
Aye well I don't see 20-somethings screaming for the manager because their coupon expired a month ago, Janet

— Liam Dryden ⛄️ (@LiamDrydenEtc) February 23, 2016