Here are some of the funniest tweets from parents — ever. Wait, you might be asking yourself, are parents really funny?
Well, yeah. Sometimes they can be downright hilarious.
Raising kids isn't easy and some parents need to blow off steam. And what better place to do that than the Internet?
After all, that's the place where parents go to commiserate with each other — and complain about how they have the most thankless job in the world.
So with that in mind, here are 25 of the funniest tweets that we found from parents. Enjoy, especially if you don't have kids of your own!
1.

2.

3.

4.

5.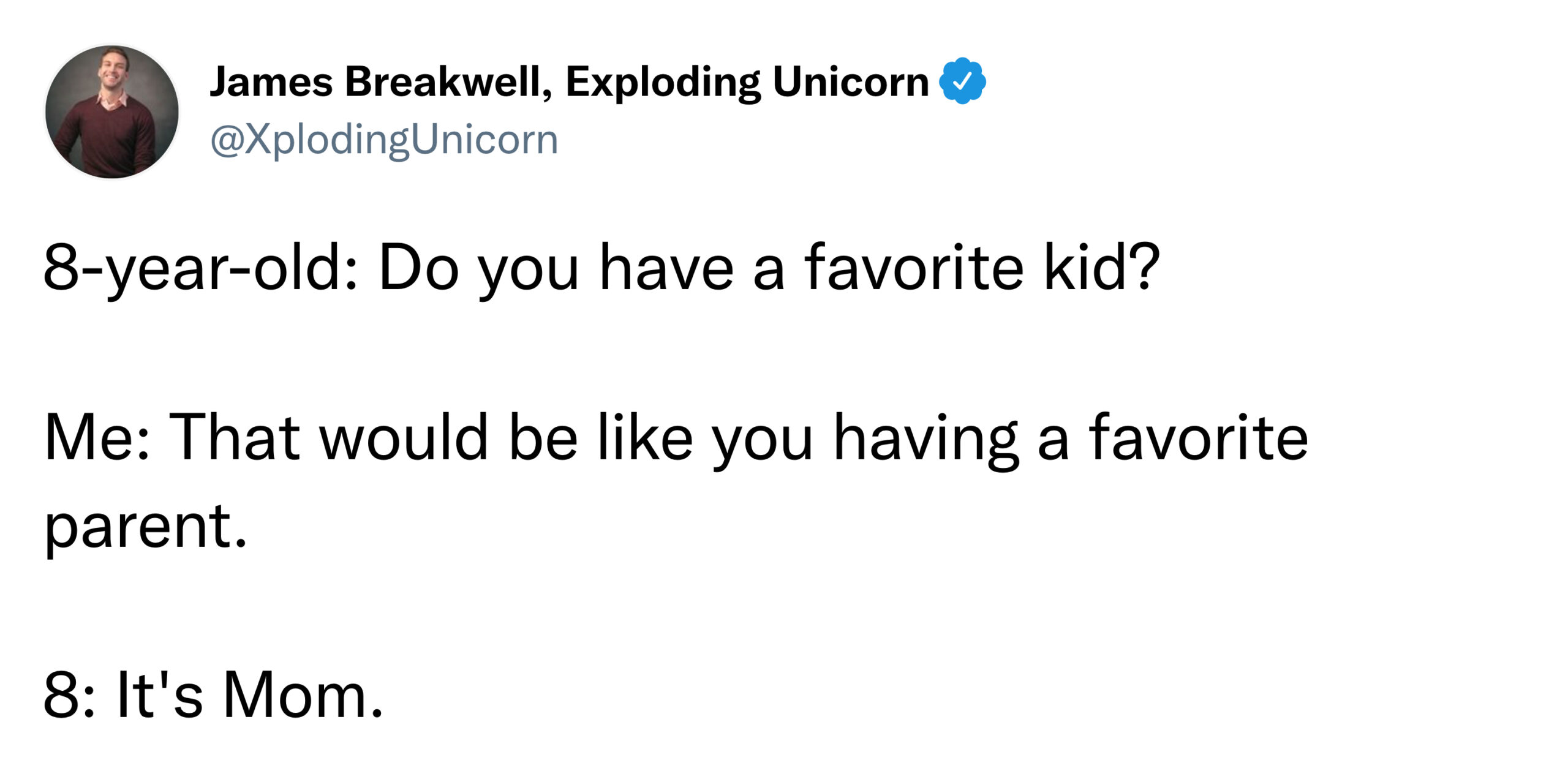 6.

7.

8.

9.

10.

11.
12.
13.

14.

15.
16.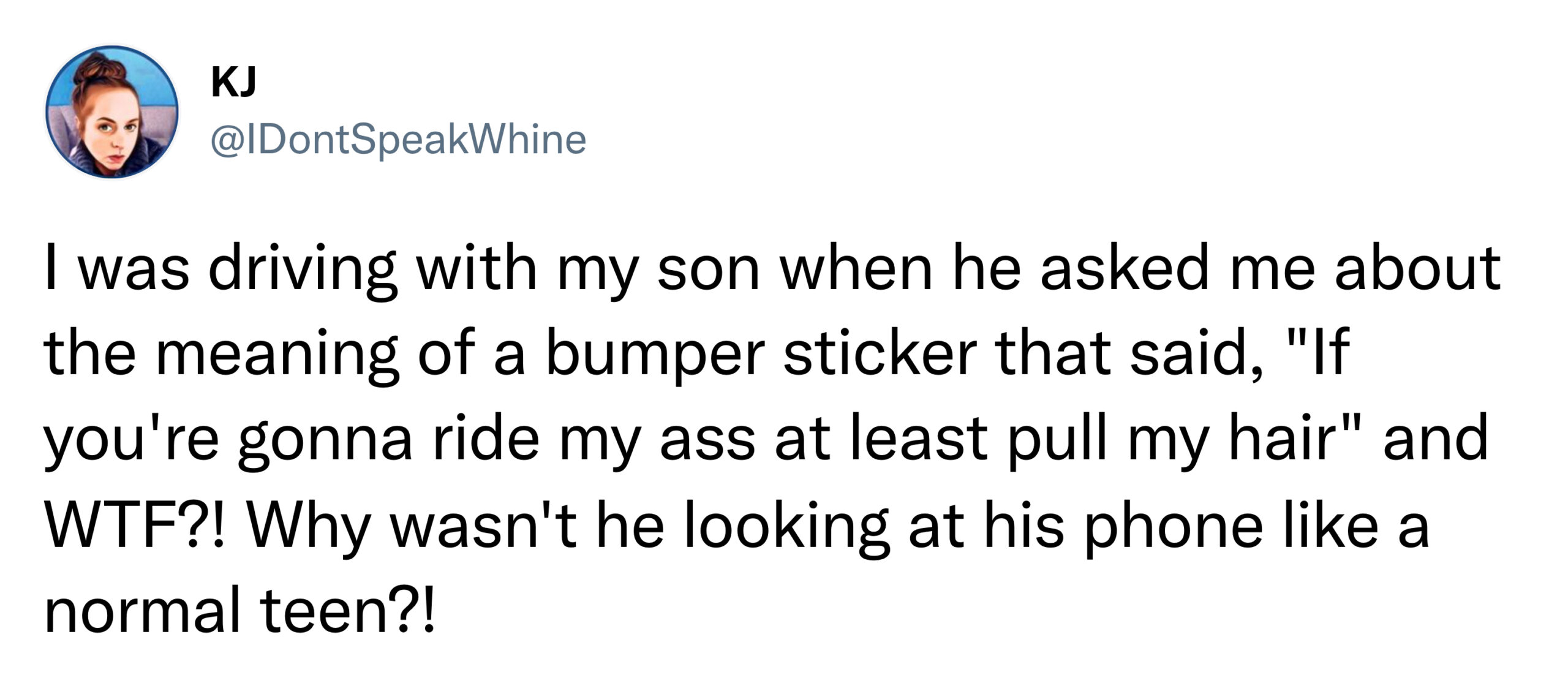 17.

18.

19.

20.
21.

22.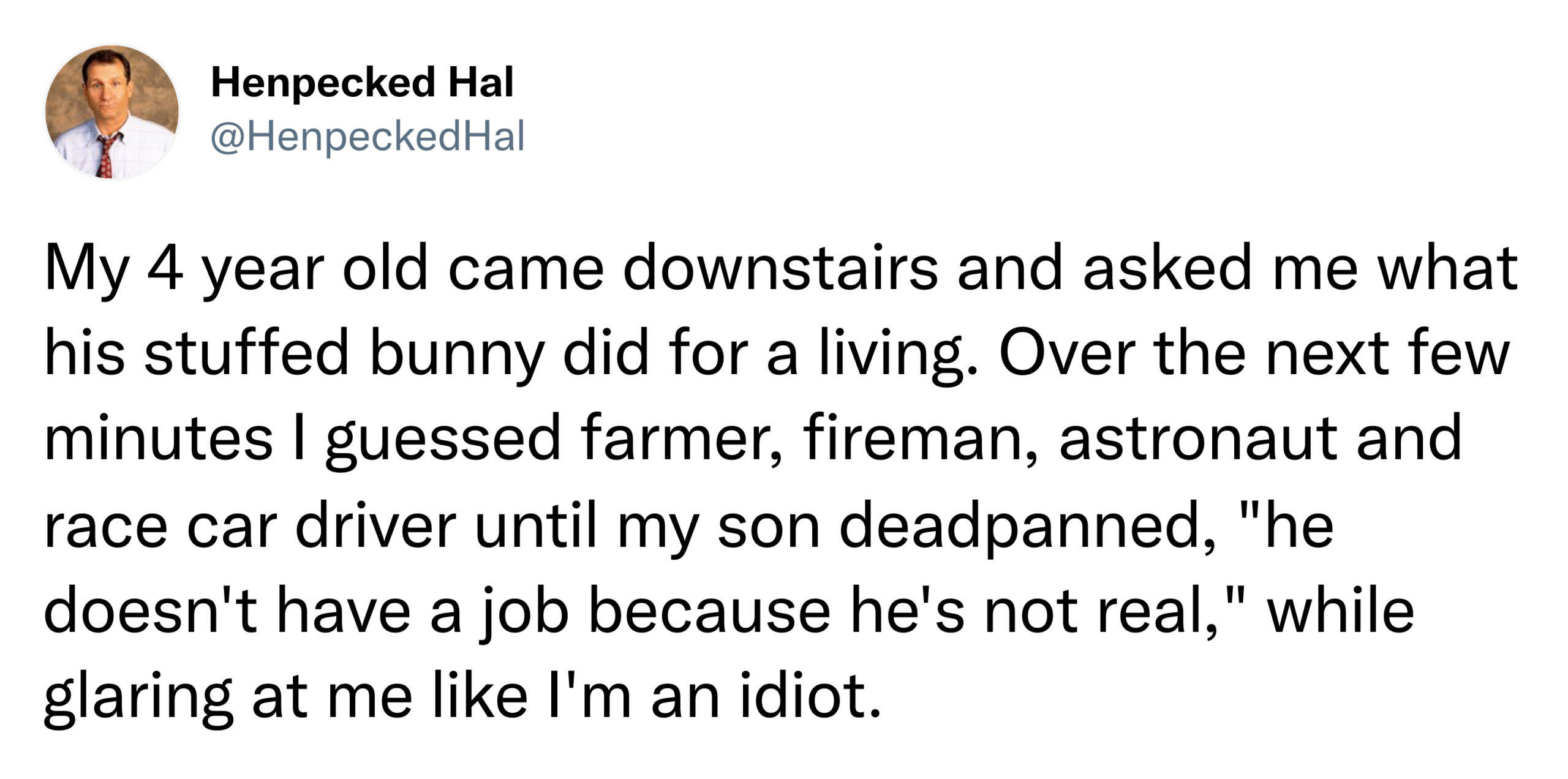 23.

24.
25.

There you go — the best tweets from parents we could find this week. Who knew parents could be that funny, right? Our moms and dads were never that hilarious!
Now obviously, parenting is a tough job, but at least they can find a little comfort in laughter. And apparently, they need it. Because as they say, laughter is the best medicine.
So remember that the next time you give your mom and dad a hard time, remember: They're just doing their best.
And here's a fun fact: a new study finds that people who have at least one child are more likely to live longer than people who are childless. So that's good news for everyone who has kids.
Which of these funniest tweets from parents is your favorite?